With a base elevation of 10,350 feet, Ski Santa Fe is the launching point for a ski experience you and your family will never forget. Take a lesson with one of our experienced instructors. Whether it's your first time or you ski every year, there is always something you can learn. Purchase your lift tickets online and get ready to cruise on perfect corduroy groomers, explore the extensive glades, or challenge yourself on the steeps. Ski Santa Fe has something for everyone. Located only 16 miles from the heart of Santa Fe, this is the country's most diverse and unique ski destination.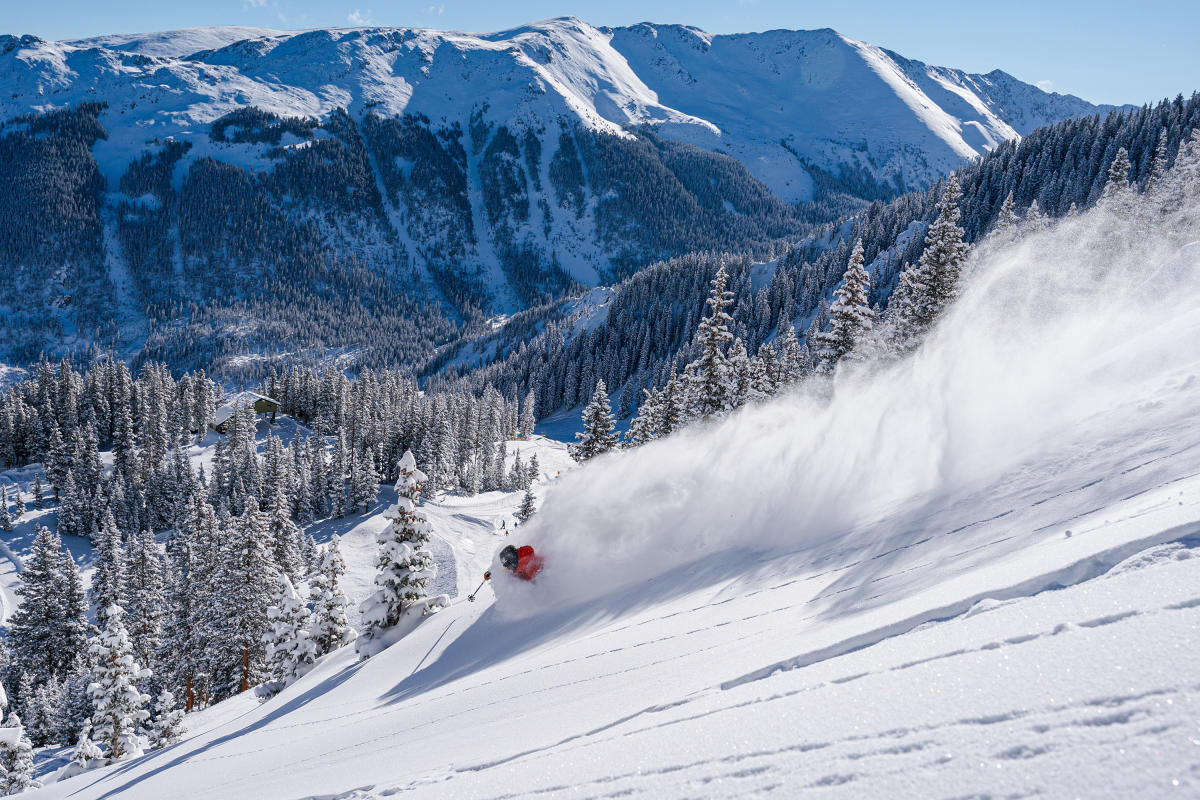 As the world's first and only certified B Corp ski resort, Taos Ski Valley is committed to protecting its people, place, and planet, so that its ecosystem and spirit can be preserved for generations to come. Taos is a destination where fun is never in the backseat. It's a place where families can create cherished memories and groups of friends become family. Taos has terrain for all types of skiers and boarders, from a meandering valley of perfectly pitched blues and greens to its famously hiker-friendly landscape. Enjoy your winter vacation and feel good about choosing a mountain that values your values. Visit skitaos.com to buy tickets, book lessons, and learn more.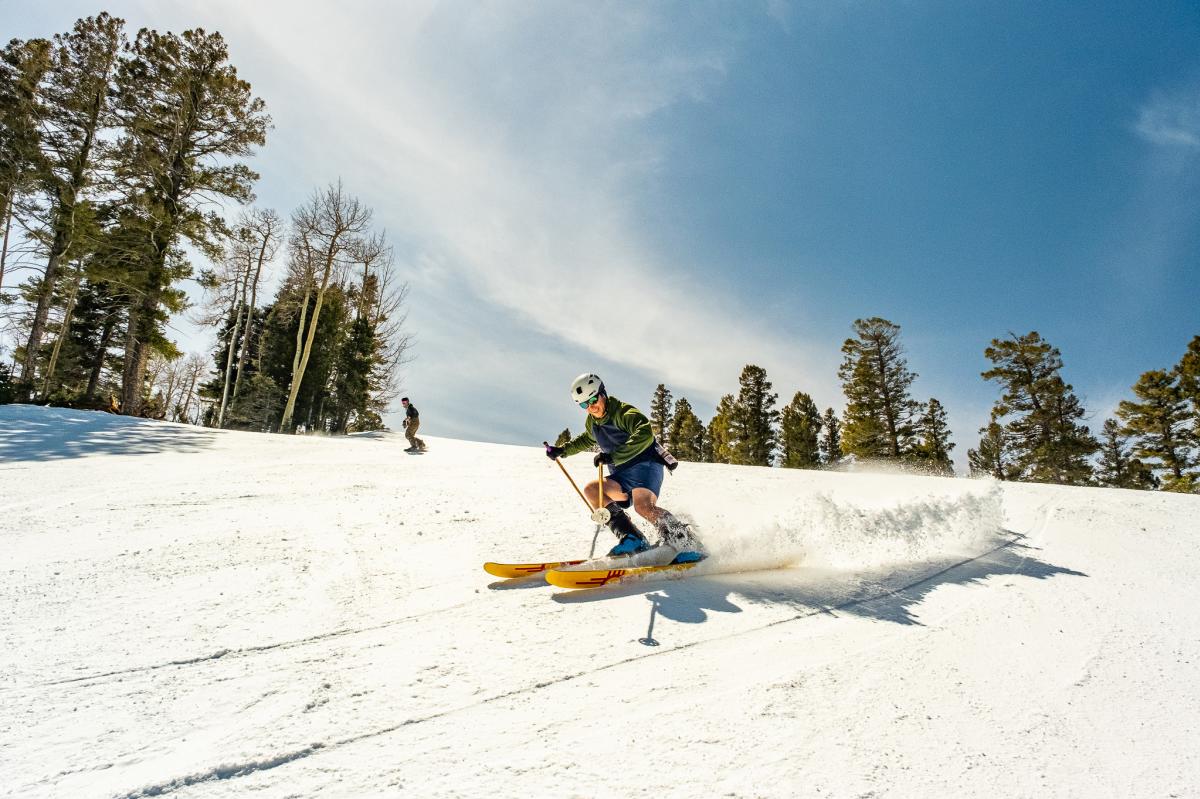 Winter in Red River is how the season should be. With sparkly snow blanketing the storefronts, holiday lights, firepits, this small mountain town turns up the charm in winter. The snow opens up a whole new world of reasons to visit, such as skiing, snowboarding, snowmobiling, snowcat tours, cross-country skiing, snowshoeing, and sledding. Of course, it's okay to relax, too. Stroll Main Street, shop, grab a meal, indulge in an après-ski beverage, and inhale the deeply revitalizing qualities of clean mountain air.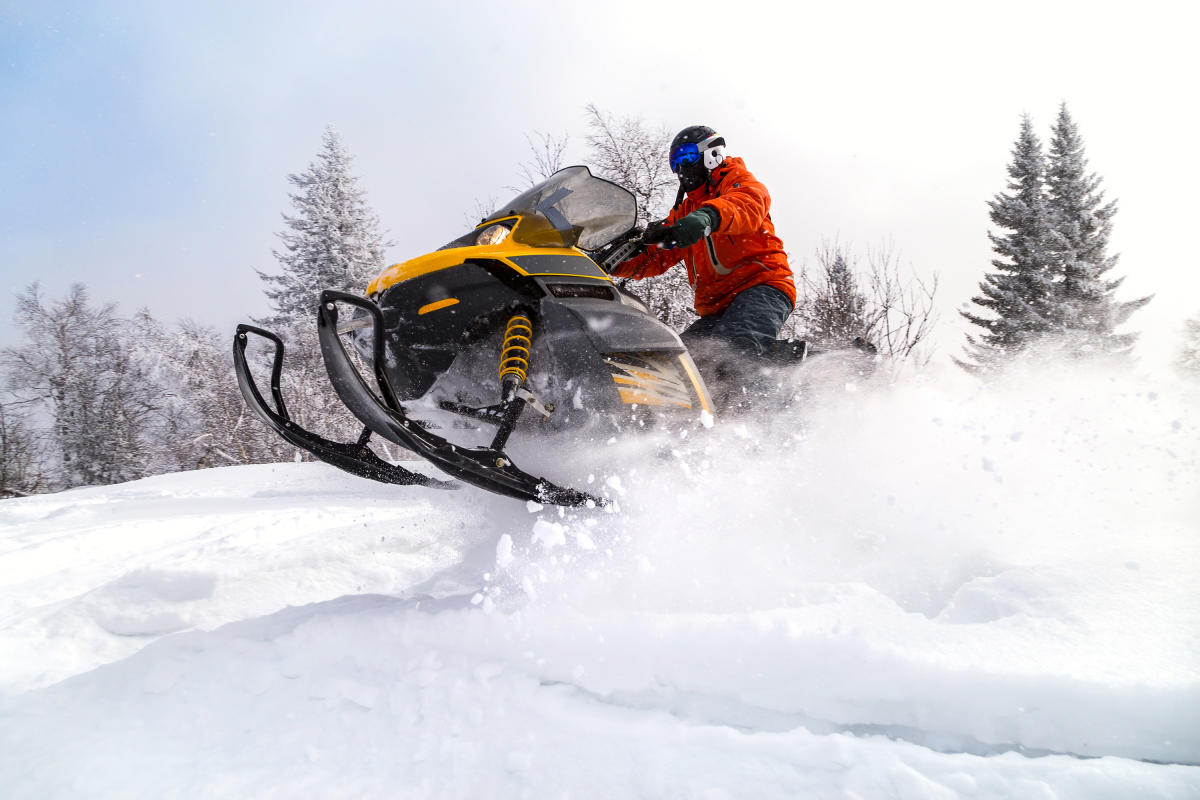 Winter is here! If you're looking to go somewhere with plenty of things to do, look no further. Chama, located in northern New Mexico, is a prime place for snowmobiling, cross-country skiing, and backcountry skiing. Not only does this small Rocky Mountain town have tons of snow, but it also has some incredible events, including the Chama Chile Ski Classic and Winter Fiesta, in January; Chama Snoball Rally, for hot-air balloons in February; and the Snowmobile Poker Run, in March. Don't miss out on one of the best winter destinations in New Mexico this year.