Above: Get outside this winter season at one of New Mexico's ski resorts. Photograph by Matthieu Pétiard/Unsplash.

Pajarito in Los Alamos, New Mexico, is a hidden gem of steeps and bumps just an hour from Santa Fe. With lift tickets starting at just $29, Pajarito offers a big mountain skiing and snowboarding experience close to home with an authentic, no-frills base area. With long trails and powder stashes, Pajarito elevates your skiing and snowboarding above the Valles Caldera National Preserve with incredible views. The Pajarito Mountain Cafe offers gourmet burgers and classic New Mexican fare. Plus, the Pajarito Ski School provides top-notch instruction right in Los Alamos's backyard. Discover Pajarito this winter! 

Red River's main street is Main Street, and practically the entire town is on it: shops, restaurants, and local businesses. Even the ski resort is a short walk from Main Street. Once you settle into a comfy cabin or hotel room, you can lay tracks in any direction. Visitors enjoy diverse winter activities including downhill skiing and snowboarding, cross-country skiing, snowshoeing, snowmobiling, and more. The Town of Red River is a great getaway for individuals and families who seek an invigorating winter excursion that may be a little farther down the road but much closer to an authentic winter experience.

Sipapu offers you more this winter. Get more value at Sipapu with lift tickets starting at just $9. Get more time by staying slopeside in one of our cabins or rooms, and get more fun when you adventure out with friends and family enjoying the mountain and all the amenities at Sipapu, including our onsite bar and grill and more! Your family-friendly, family fun destination just 20 miles southeast of Taos offers a ski vacation that won't break the bank. Get more outdoors this winter at Sipapu.

With a base elevation of 10,350 feet, Ski Santa Fe is the launching point for a ski experience you and your family will never forget. Take a lesson with one of our experienced instructors, whether it's your first time or you ski every year, there is always something you can learn. Purchase your lift tickets online and get ready to cruise on perfect corduroy groomers, explore the extensive glades or challenge yourself on the steeps. Ski Santa Fe has something for everyone. Located only 16 miles from the heart of Santa Fe, this is the country's most diverse and unique ski destination.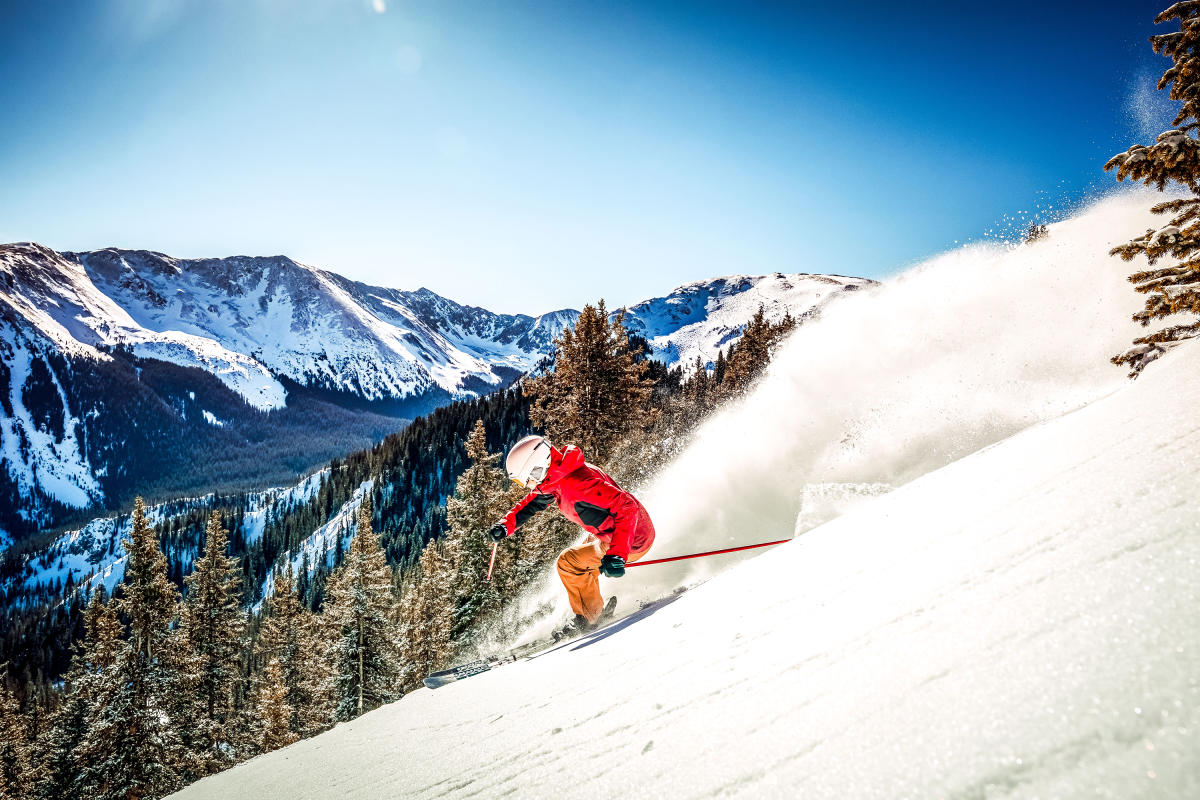 Some skiers need a little more flavor out of their ski vacations. They crave pow to trench, steeps to crush, chutes to snipe, ridges to hike, and the company of others whose passion runs as deep as theirs. They hunger for a different kind of resort—one with purpose, socially and environmentally—and one that celebrates the real people who make it unique. In a vast sea of ski resort sameness, they desire something that stands apart. And we're here to deliver. Visit Taos Ski Valley to buy tickets, book your lesson, and learn more.