WITH MORE THAN 30 ALBUMS and thousands of shows stretching back to the 1950s, Al Hurricane helped define the sound of modern New Mexico. Known as the godfather of New Mexico music, Hurricane passed away in 2017, but he handed down that musical legacy to his son Al Hurricane Jr., who has spent 50 years playing on many of his father's songs and recording his own albums. The 63-year-old singer continues to blend Latin, Western, rock, and jazz to create his unique New Mexico sound.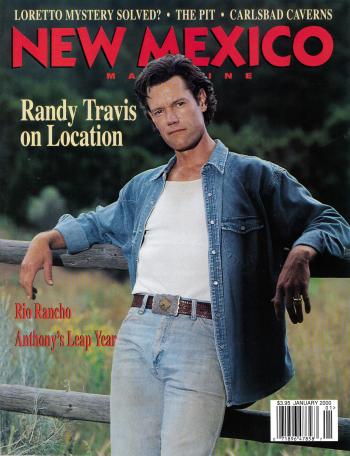 ON THE COVER
January 2000
Country music star Randy Travis took time out from filming a music video in Santa Fe for a photo by Steve Larese.
NEW MEXICO MUSIC is a big part of our state, just like our red and green chile. People love our chile, and people love New Mexico music. Our chile is different from other places', and we don't speak 100 percent correct Spanish—we have our own dialect here. Sometimes we call it Spanglish, right? Because it's English words with Spanish words intertwined. That goes with the music also.
It's kind of like its own genre. A lot of people will say, "That sounds kind of like Tejano." But it's not quite Tejano. It's got its own flavor. People say they can't sit down and just watch it—they gotta get up and dance. It just brings people together.
My dad was such a huge influence. The funny part was he didn't start out playing Hispanic music or Latin music. When he started his band in 1953, they played a lot of rock 'n' roll. They backed up artists such as Chubby Checker and Chuck Berry. Then my dad became Fats Domino's guitar player.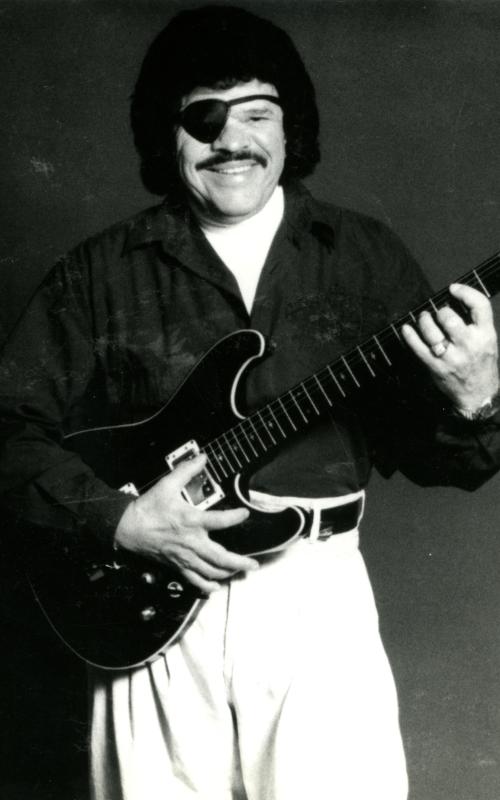 Al Hurricane helped to popularize New Mexican music and paved the way for others, including his son, Al Jr. Photograph courtesy of Center for Southwest Research, Universities Libraries, University of New Mexico, ZIM CSWR Pict Colls PICT 2013-004.
There was a story my grandma would tell. She promoted Fats Domino in the area. The guitar player hurt his hand and he couldn't play. My grandma says, "I got a guitar player who can play." It was my dad. They were going to tour Europe, and my dad told Fats Domino, "I won't be able to go. I want to stay here with my family." That's when he started making Spanish music.
He'd take a waltz and make it into a ranchera. I think it all meshes together. The music just makes everyone happy.
I hope the younger generations continue to support New Mexico music. I hope they keep our traditions alive. From generation to generation, we lose our culture and our traditions. I'm hoping through the music that it will continue to live on.
Read more: Carlos Garcia works to preserve vintage neon and give it new life.
LISTEN UP
Add these New Mexico hitmakers to your Spotify playlist.
Robert Mirabal. The Grammy Award–winning musician crafts sonic experiments in a vast landscape of genres that vary from avant-garde rock, jazz, and spoken word to stunningly beautiful flute arrangements that connect to his Taos Pueblo roots. facebook.com/mirabalreserveofficial
Lone Piñon. The orquesta típica invites listeners to step into a rich musical portrait filled with Spanish, Mexican, Indigenous, and European immigrant influences that are brought to life with fiddle, accordion, vihuela, and upright bass. lonepinon.com
Chevel Shepherd. Since winning The Voice in 2018, at age 16, the Farmington-based singer has wowed audiences with her classic country with a contemporary spin, culminating in her 2021 self-released debut, Everybody's Got a Story. chevel.org