AS A CHILD SPENDING SUMMERS IN CHIMAYÓ with my grandmother, I felt a great deal of excitement about the lowriders that rolled by on the dirt roads on weekends and during the annual Good Friday cruise, their V-8s rumbling as they passed. Grandma warned me to steer clear of them, but I was transfixed by the anachronistic, slow-motion passage of ornate, gleaming chrome—not to mention the slicked-back hair and streetwise panache of the drivers. As an adult, when I began to write books and articles about the village of Chimayó, I realized that the cars and the distinctive subculture surrounding them are an important expression of cultural identity. I knew that they would have to be part of the stories I wrote.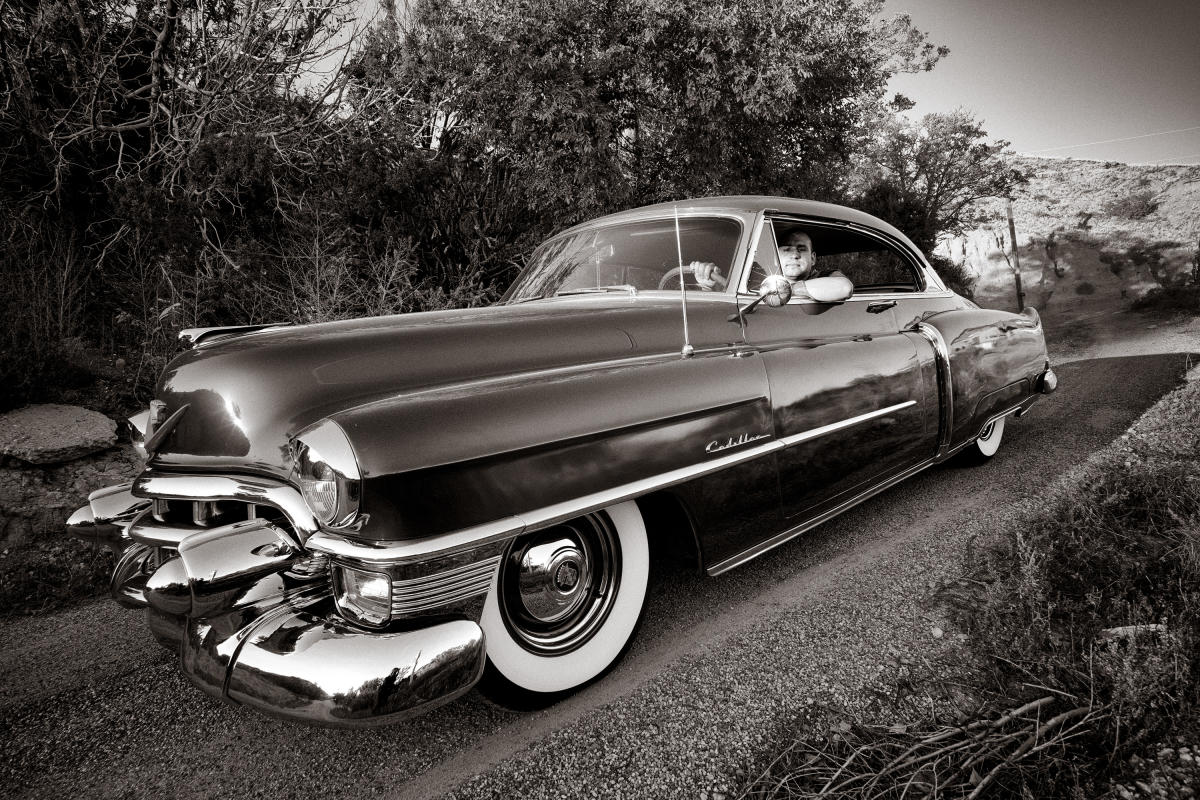 Christopher Martinez hangs out in his 1953 Cadillac in Chimayó, 2015.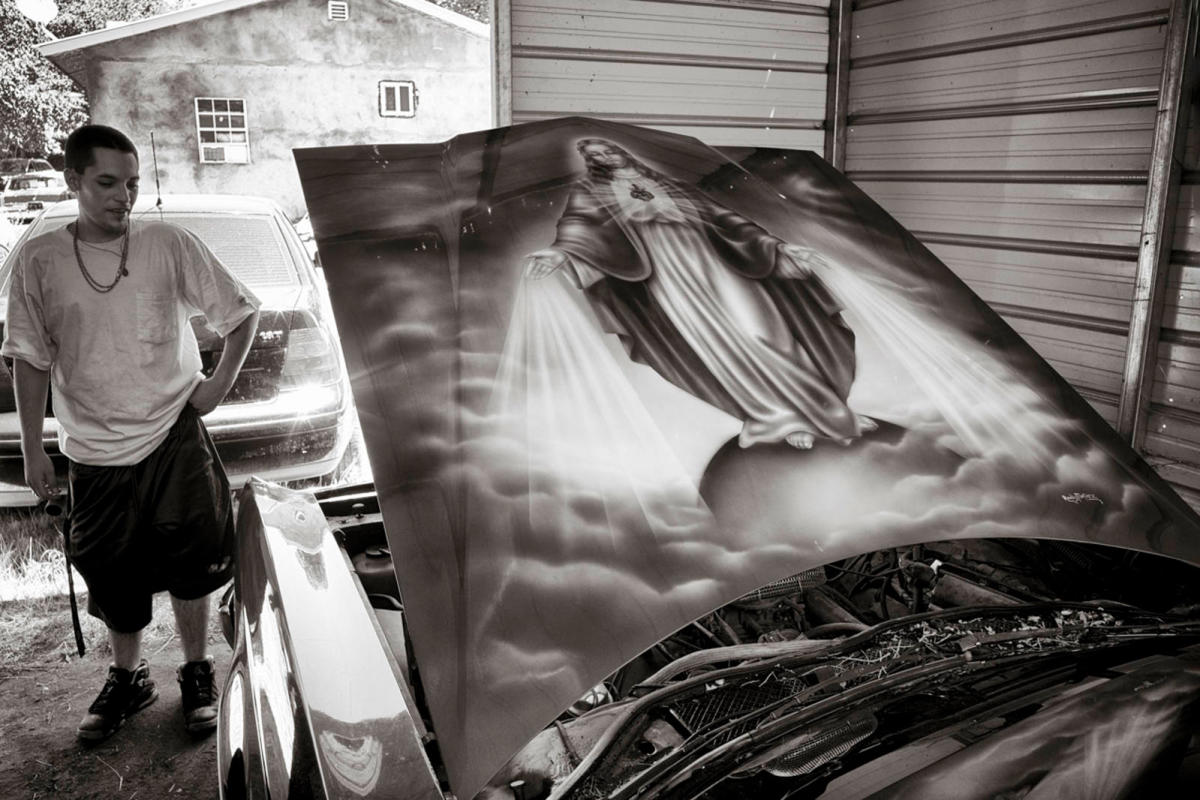 Leroy Martinez stands beside his Cadillac lowrider in Chimayó in 2015. The mural on its hood was created by one of Chimayó's most renowned car muralists, Randy Martinez, in the early 2000s. Lowriders sometimes add religious imagery to their paint jobs, an outgrowth of the centuries-long tradition of religious folk art in northern New Mexico.
For the Chacon girls (from left, Bobbie, Heaven, and Angel) and their mother, Pam Jaramillo—posing here in their 1961 Impala at the Chimayó Museum in 2016—lowriding is a family affair. Long before any of them could drive, each girl laid claim to a family-owned lowrider of her own. Cruising with other lowriders is a regular ritual where families and friends come together to share their love of these special cars.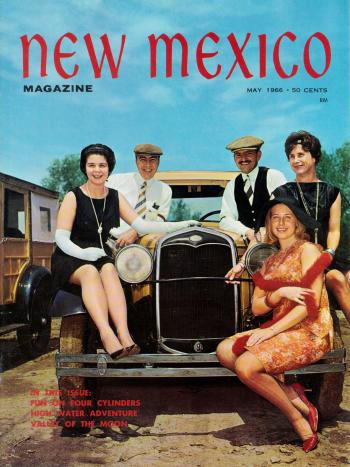 ON THE COVER
May 1966
Ralph Looney captured costumed members of the Poco Quatros Model A Club on a 1931 Model A.
THE OLD ONES SHOW UP IN OUR ARCHAEOLOGY
"Looking into the Indigenous past is a vital way to look at, especially in New Mexico, the diversity of Native peoples' history. Archaeology is the best way to see into these pasts. We have lots of those areas in the state—Chaco Canyon, Aztec Ruins. But here at Zuni, we also have our own set of ancient villages that were once our homes. Many people coming here don't realize the diverse history of America. Talking about our past and the history of the Southwest gives people a much better perspective. It shows visitors that this is still who we are."
—Kenny Bowekaty, archaeologist and tour guide, Zuni Pueblo