EL CERRO DE TOMÉ has been a pilgrimage site in central New Mexico for more than a century and a landmark on the Camino Real since the 1600s. David Cushman, winner of this year's Grand Prize–winning photo, is no stranger to the place, also known as Tomé Hill, or to its rituals. He's been attending the Good Friday celebrations for the past three years in an effort to capture what he describes as faith in motion. A longtime photographer and regular participant in New Mexico Magazine's photo contest (he won an Honorable Mention a couple of years ago), Cushman's interest in anthropology is one of the reasons he moved here in the mid-1980s and never left. It's the "magnificent landscapes and fantastic cultural traditions" that make New Mexico so special, Cushman says, and his photograph, Pilgrimage to Tomé Hill, represents both, beautifully.
"I wanted to get a picture that captured the separation between individuals as well as their collective experience," he says. "New Mexico's land and its places aren't just physical things; they're emotional places as well." It took him nearly 30 minutes of shooting in that critical early-morning light before he knew he had the shot he wanted.
"Most of the time, it doesn't work out," Cushman says, laughing, echoing the experience of legions of photographers the world over. "This time it did." Our judges couldn't have agreed more, awarding his picture nearly twice as many points as any other.
And there were a lot of pictures to choose from. Every year the contest grows, and this year was no exception, but wow! With more than 2,700 photographs submitted by nearly 400 inspired photographers, the competition was better, fiercer, and way more challenging for the judges, all of whom took longer than ever to evaluate some truly magnificent images of what makes New Mexico special. As always—and to the surprise of no one who has wandered our mesas and arroyos, stared at the sky, or gasped, when cresting a hill, at the play of light and rocks on a valley sweeping away in front of them—the Landscape category garnered the most entries (nearly 700). We expanded our always popular Animals category this year, adding plants. The response—almost 400 pictures—suggests that our shooters were okay with that. Sense of Place was an experiment and, as we hoped, everybody seemed to get it (350 entries); one of our judges—Warren Malkerson—was a particular fan. The New Mexico Details and Seasons categories had hundreds of entries.
We also had a sponsored category this year, and while you can read more about that further along, Enchanted Adventures at New Mexico State Parks got a lot of you taking incredible pictures at places all across the state.
Reid Callanan, a longtime judge of the contest and director of the Santa Fe Photographic Workshops, knows what he likes, and this year there was more of it than usual. "I was pleasantly surprised that the contest entries did not include very many 'pretty pictures' of New Mexico. Instead, I saw artists' interpretations of the wonders of New Mexico, as well as the play of the photographers' imaginations in the creative process: stunning light, decisive moments, and poignant faces." Other judges agreed.
Again this year, winners and their photos will be exhibited at the Tularosa Basin Gallery of Photography in Carrizozo. Malkerson owns the gallery, and his eye for celebrating terrific photographs ought to add luster to our winners' success. Winners will also be considered for inclusion in our popular calendar—and, judging from the thousands that went into the mail late last year, "popular" just begins to define their appeal.
---
OVERALL WINNER
Grand Prize Winner (Below): Pilgrimage to Tomé Hill, by David Cushman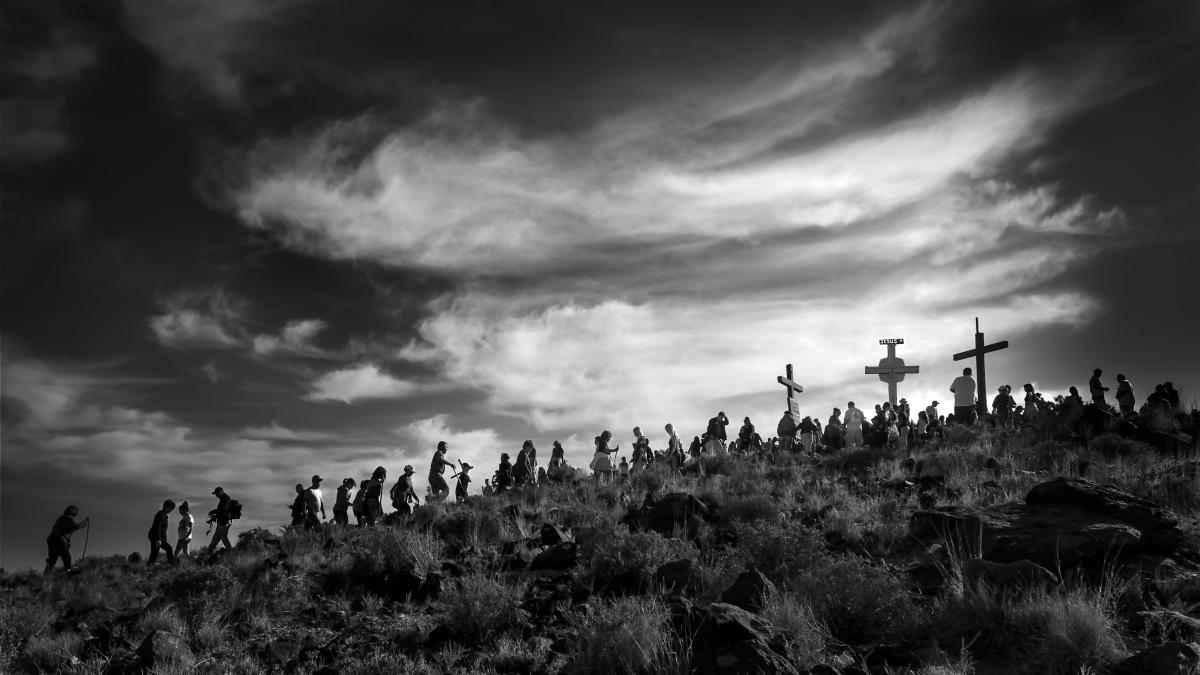 LANDSCAPES
First Place, Landscapes: Yucca Under the Mily Way, by Victor Gibbs
Second Place, Landscapes: Ocotillo Bloom by Starlight, by James Gale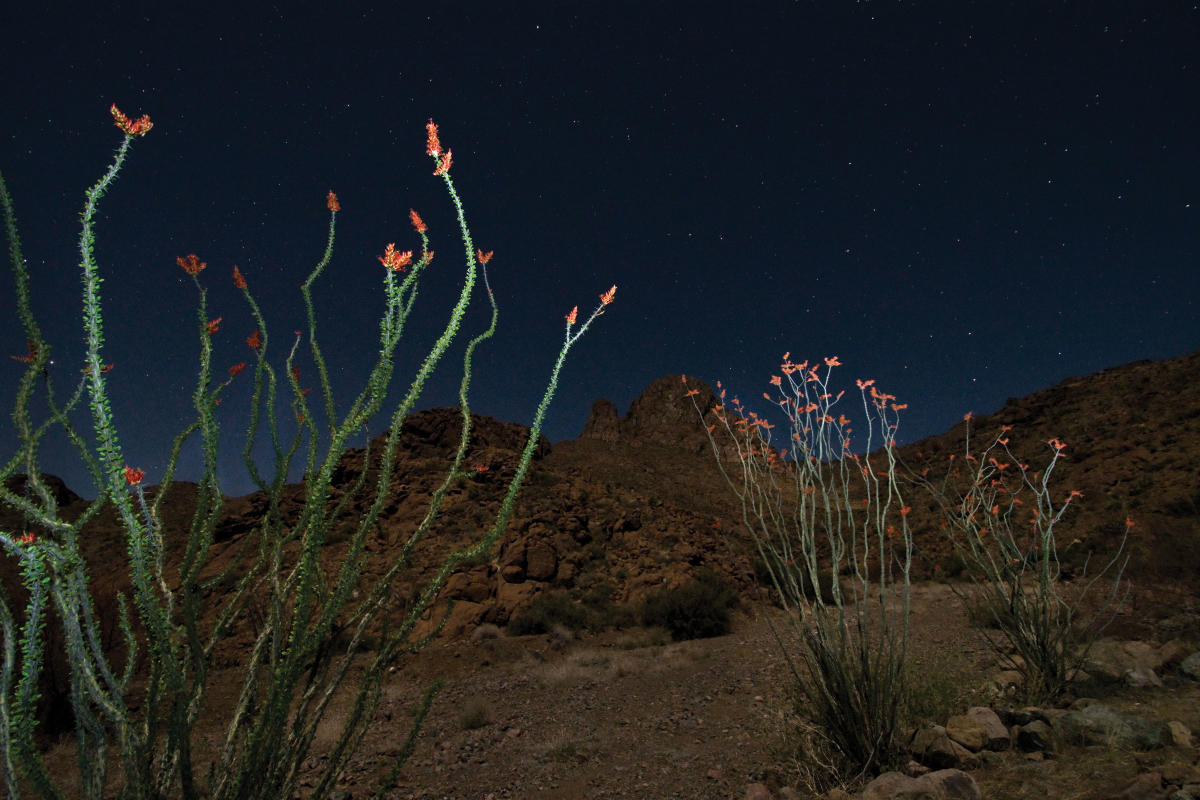 Third Place, Landscapes: Bosque del Apache, by David Douglas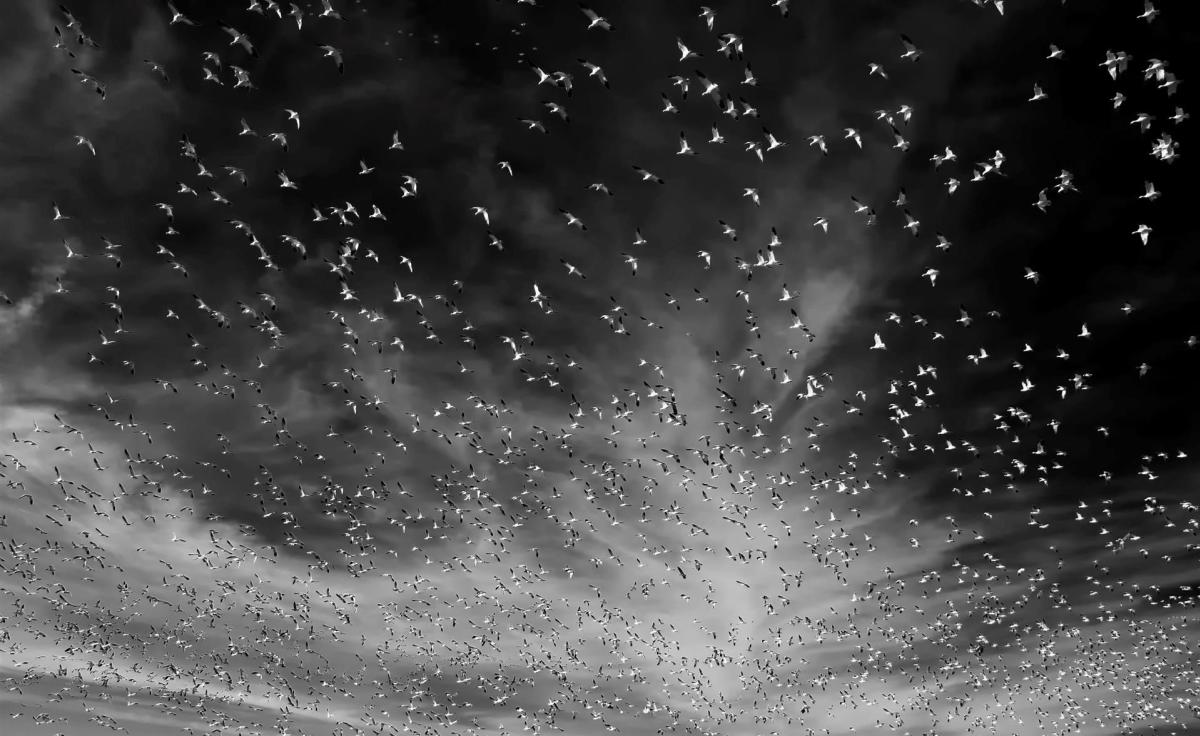 Honorable Mention, Landscapes: Desert Nights, by Steve Honeycutt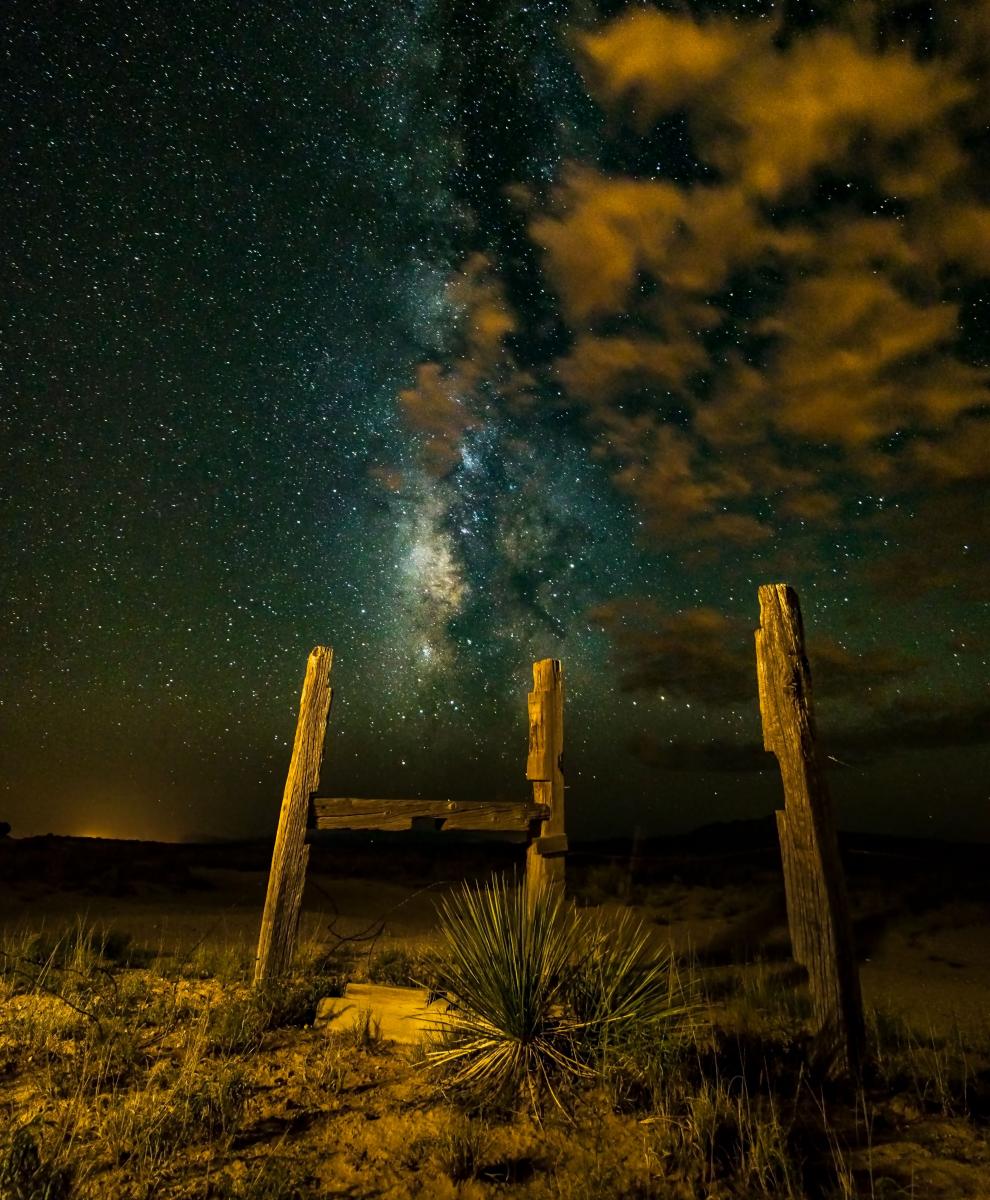 PLANTS & ANIMALS
First Place, Plants & Animals: Foggy Sunrise in Bernardo, by Steven Yabek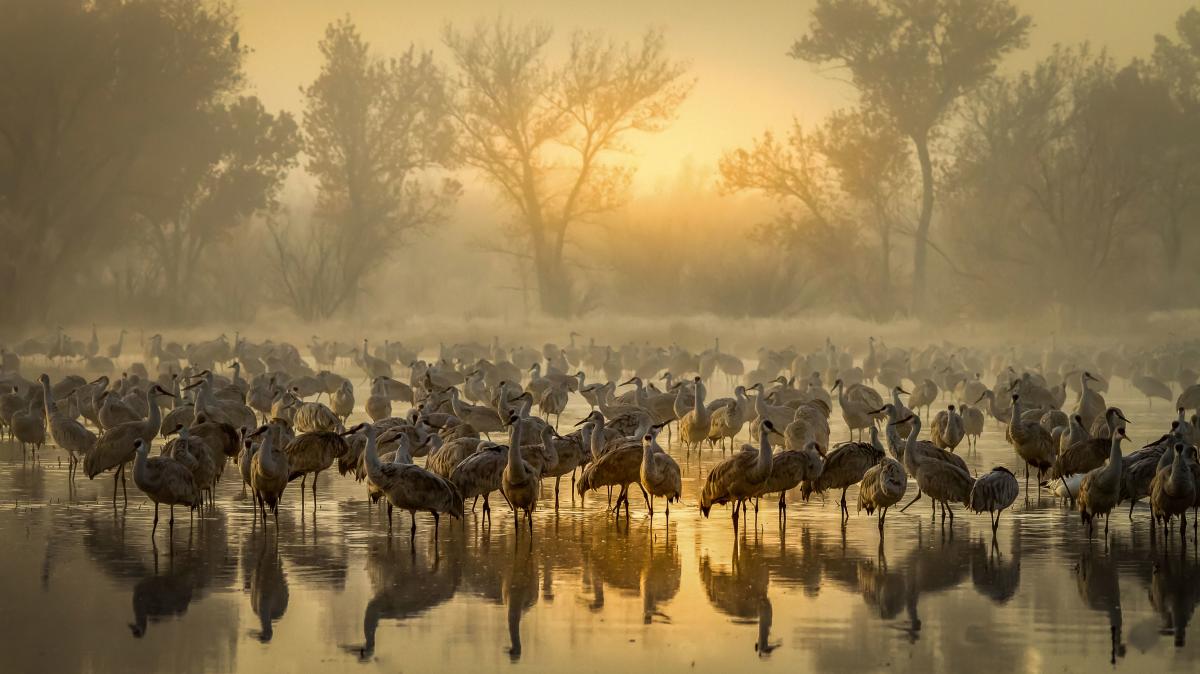 On some rare mornings, the cool predawn air and warm water conspire to form a dense fog over the pond at the Ladd S. Gordon Waterfowl Complex in Bernardo. Combined with the warm light of the rising sun, a mystical and almost surreal photographic experience results. —Steven Yabek
Second Place, Plants & Animals: Before the Kill, Phil Gruis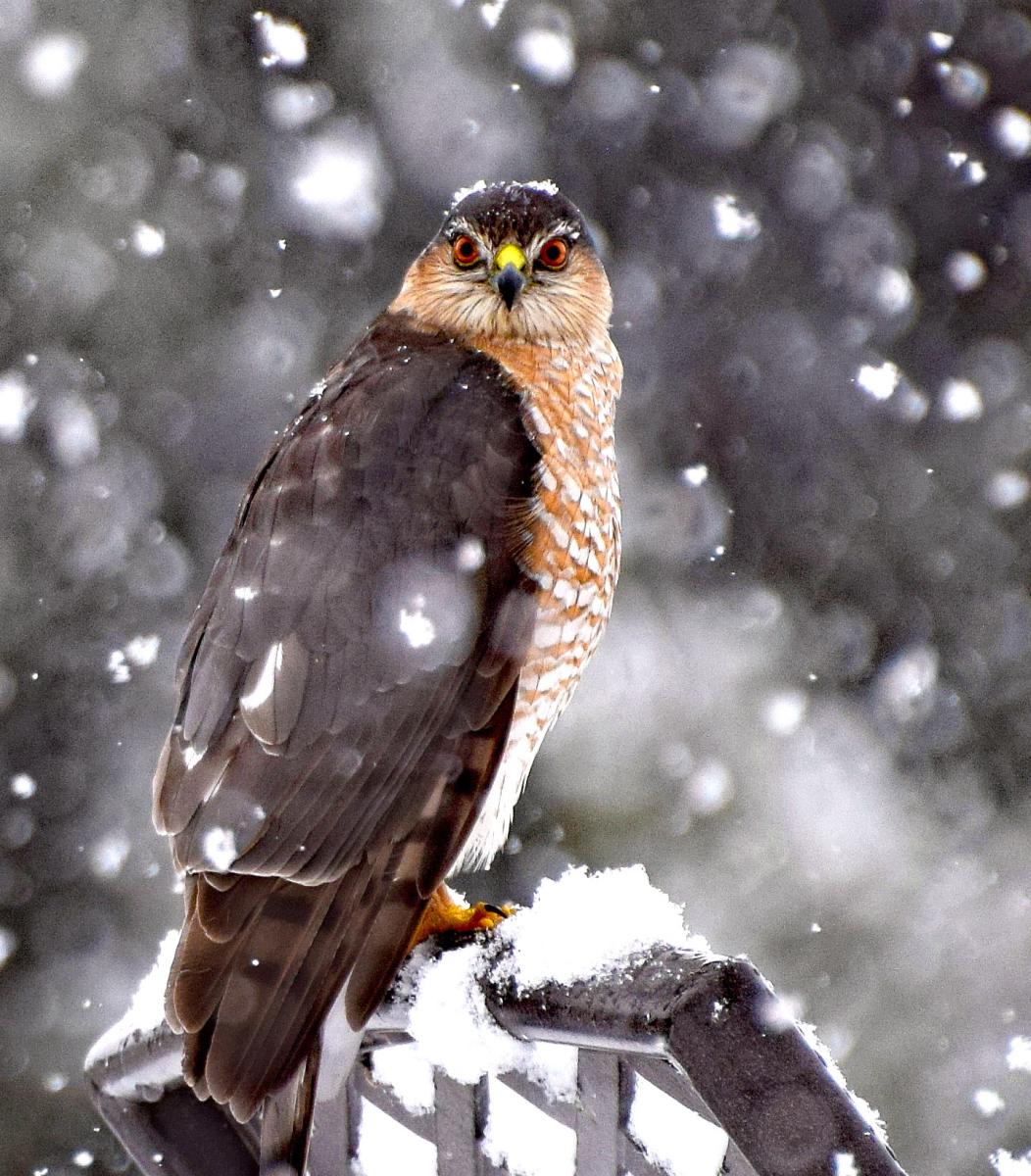 Third Place, Plants & Animals: Northern Saw-Whet Owl, by Kelly Haller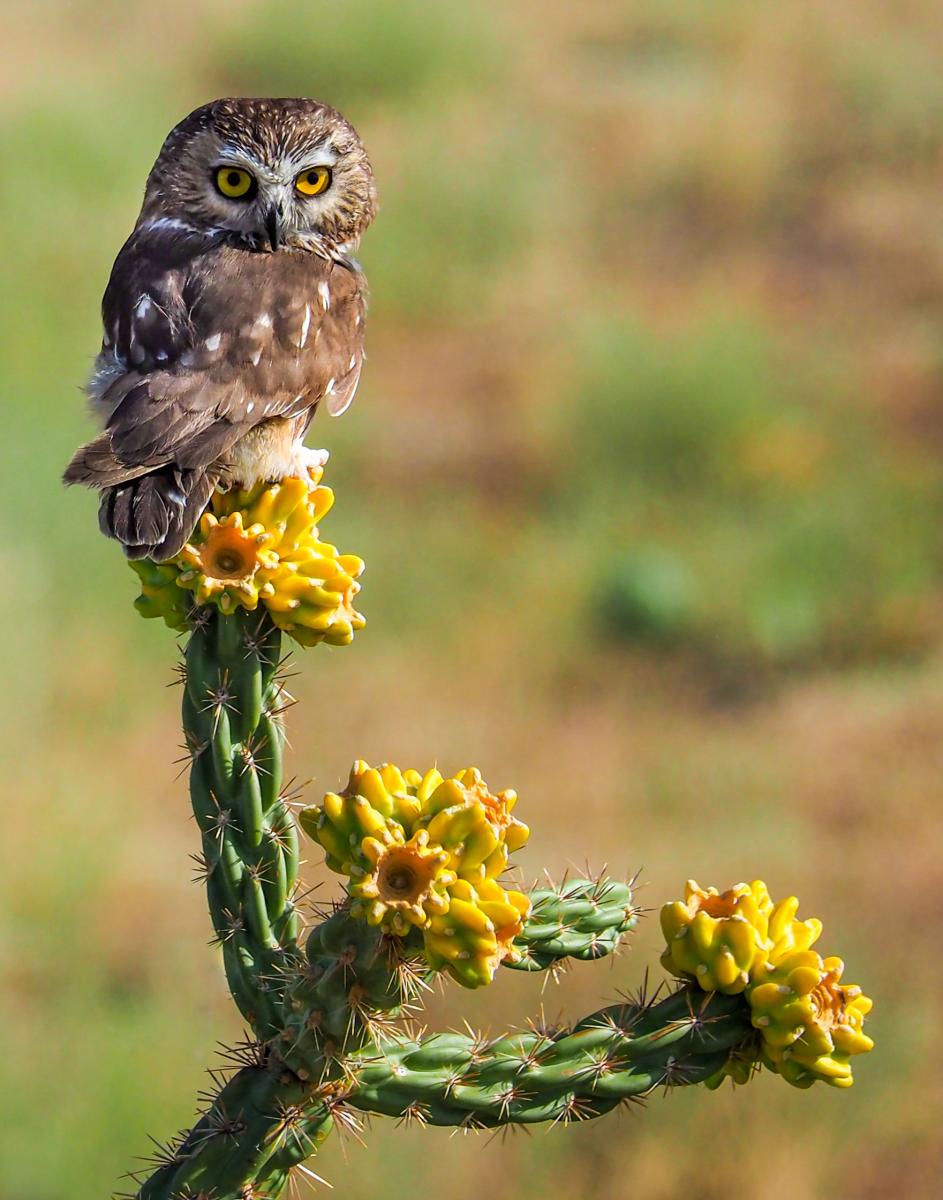 Honorable Mention, Plants & Animals: Manzano Mountains (Freedom), by Billy Hornbuckle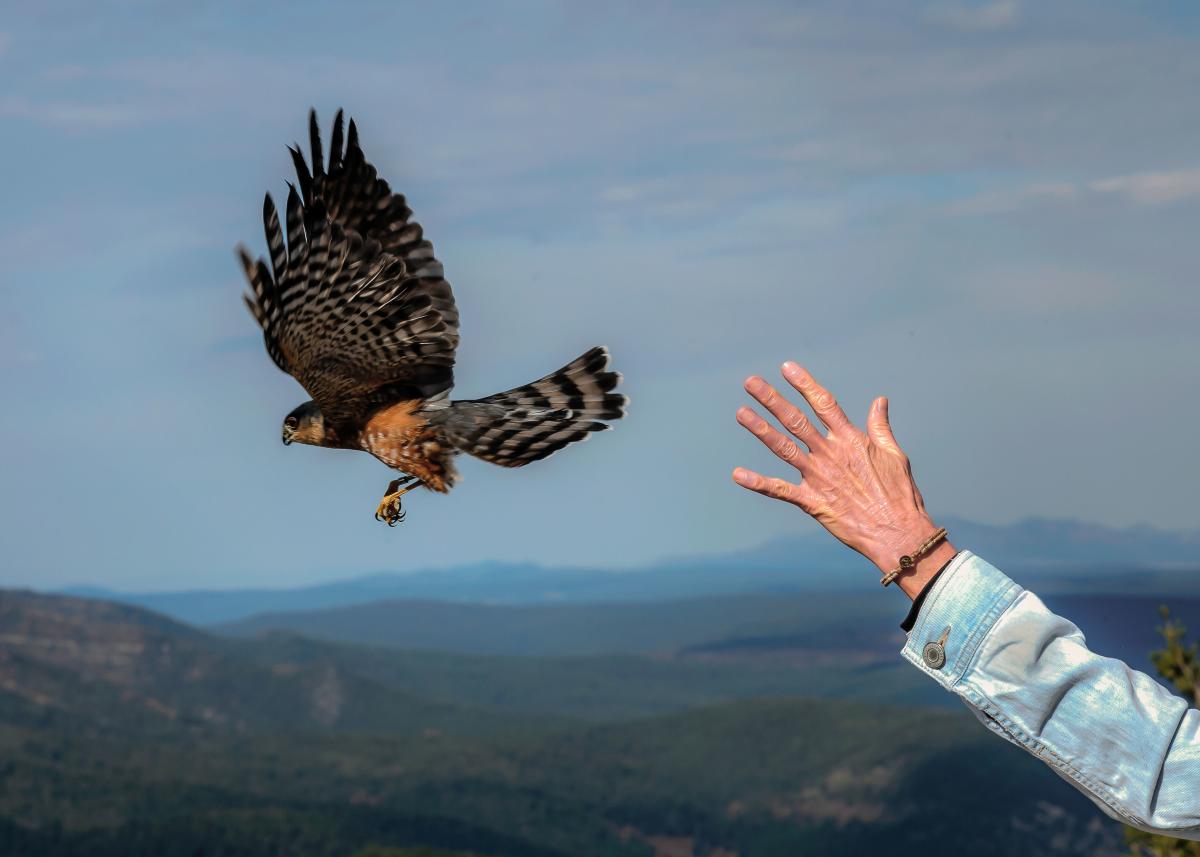 SENSE OF PLACE
First Place, Sense of Place: Estancia—Empty Nest, by David Douglas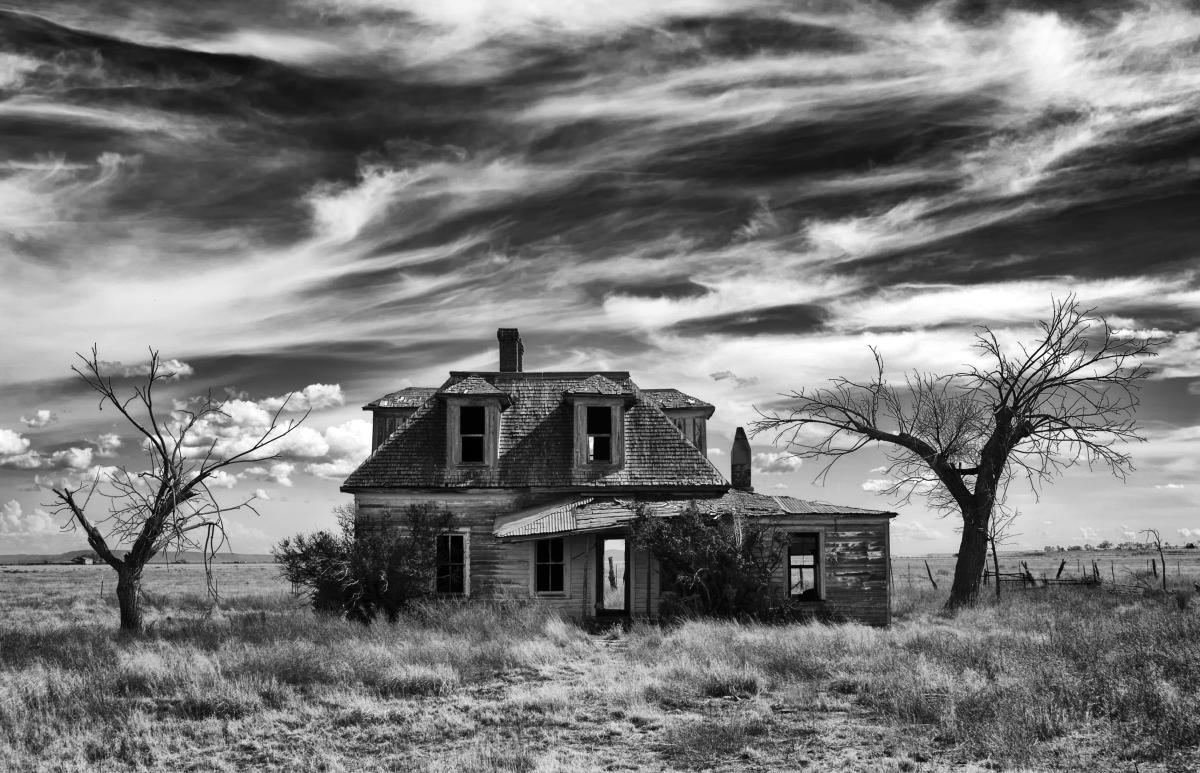 As I was entering Estancia from the west, I saw this majestic abandoned house. It must have been very elegant and the toast of the town back in the day. The family that lived there must have been large and well-off to live in such a house. Even in its abandoned state, it commands an imposing presence on the prairie of eastern New Mexico. It is believed that the house was raised from a kit purchased from Sears, Roebuck and Company in the early 20th century. —David Douglas
Second Place, Sense of Place: Ancient Messages, by James Gale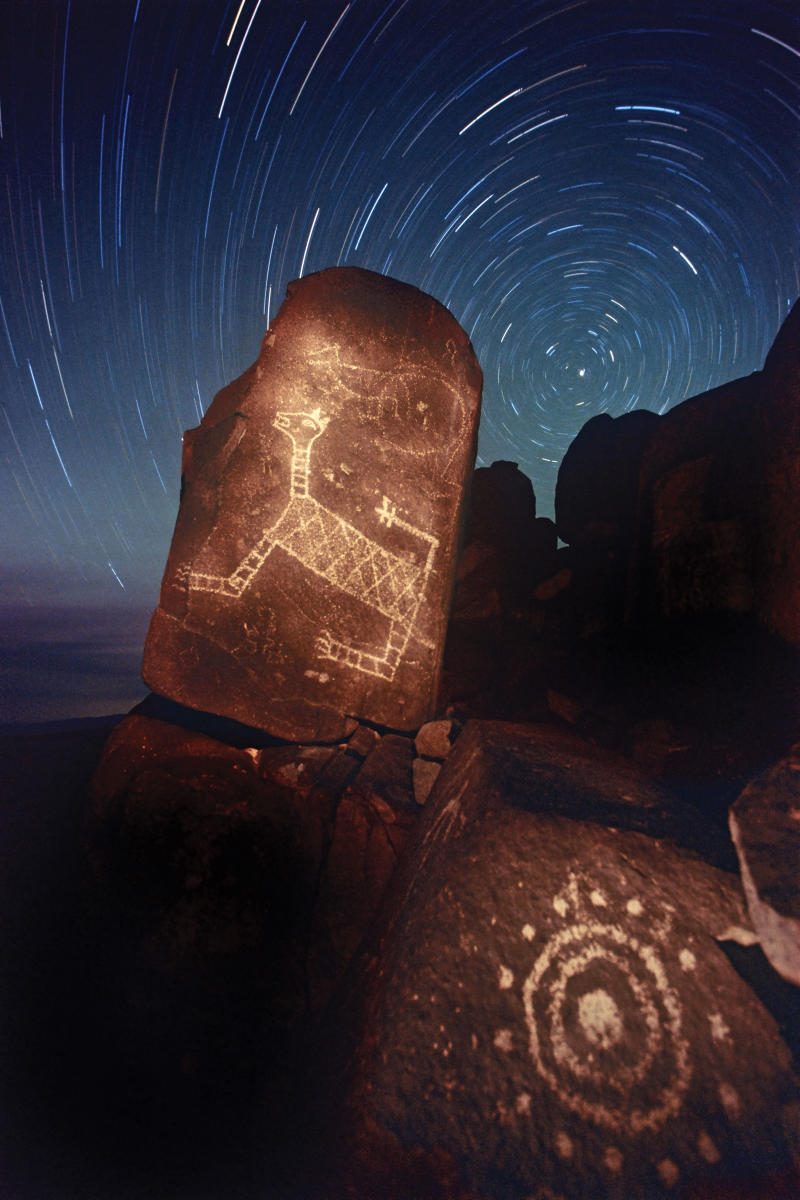 Third Place, Sense of Place: When We Stand in Light, by Diego Romero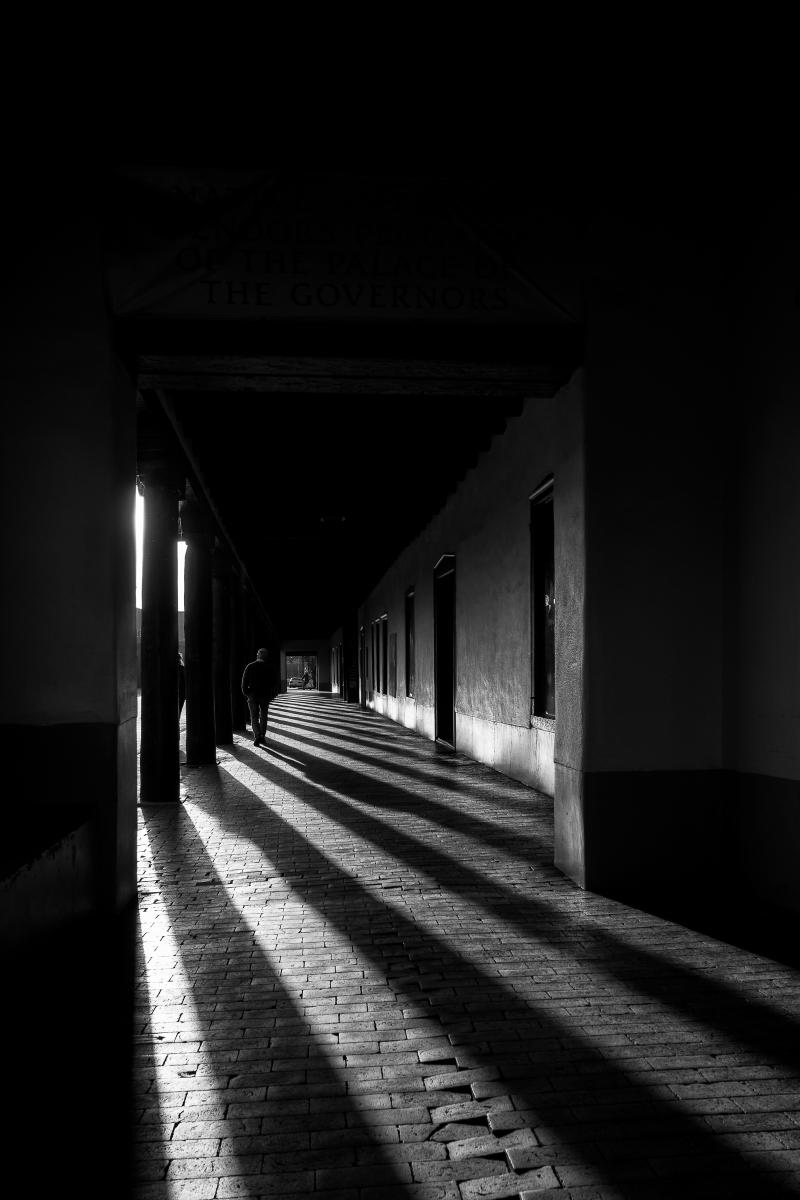 Honorable Mention, Sense of Place: NM State Fair Fun, by Scarlett Kettwich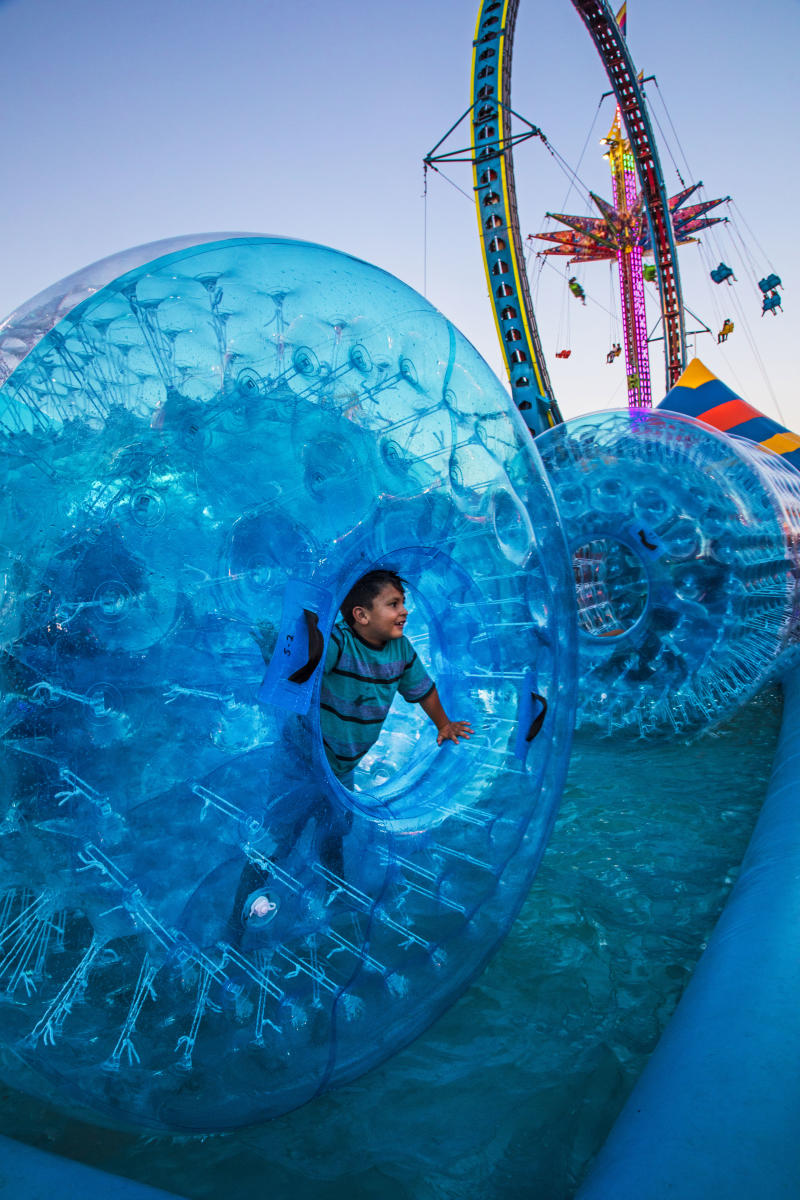 Since my childhood, I've always loved our night skies and enjoy photographing them. This image was taken on the West Mesa, south of Belén—close to my home and my heart! —Steve Honeycutt
---
SPONSORED CATEGORY
The photo contest had a sponsored category for the first time this year, and the results—as you can see on these pages—were impressive. New Mexico's 34 state parks offer visitors an extraordinary way to experience the state's beauty and adventure. We asked photographers to explore, experience, and bring back pictures that tell a story of the state's great outdoors. They did not disappoint.
The First Place photo, Flight from Villa-nueva, by Bob Dart, definitely tells a story, one that is as much about New Mexico's prehistoric past as it is about its beautiful and often unexpected present. Dart, a 40-year veteran of photography and a first-time contestant, teaches photography at Clovis Community College. A couple of years ago, his daughter took his class, and last February, when the two were driving NM 3 to Santa Fe (his nickname is "Backroads Bob"), they turned off to visit Villa-nueva State Park. After an hour or so wandering along the river, cameras at the ready, he says it was his daughter's talented eye that spotted the juniper taking flight from the side of the cliff.
"It's New Mexico, so of course it looked like a pterodactyl to me," Dart says, "with prey in its beak, throwing itself into the skies over the park."
They each took a bunch of photos. Dart, who has shot black-and-white since the beginning, liked his final photo so much that, in addition to submitting it to the contest and seeing it juried into a recent Annual New Mexico Photographic Art Show, he's printed it using a 19th-century technique that he's become fascinated with, a variant of platinum processing. The results are pretty stunning as well.
Good news for Dart and the rest of the winners in the Enchanted Adventures at New Mexico State Parks category: They win special prizes provided by New Mexico State Parks, in addition to those offered to contestants in other categories.
First Place, NM State Parks: Flight from Villanueva, by Bob Dart (Villanueva State Park)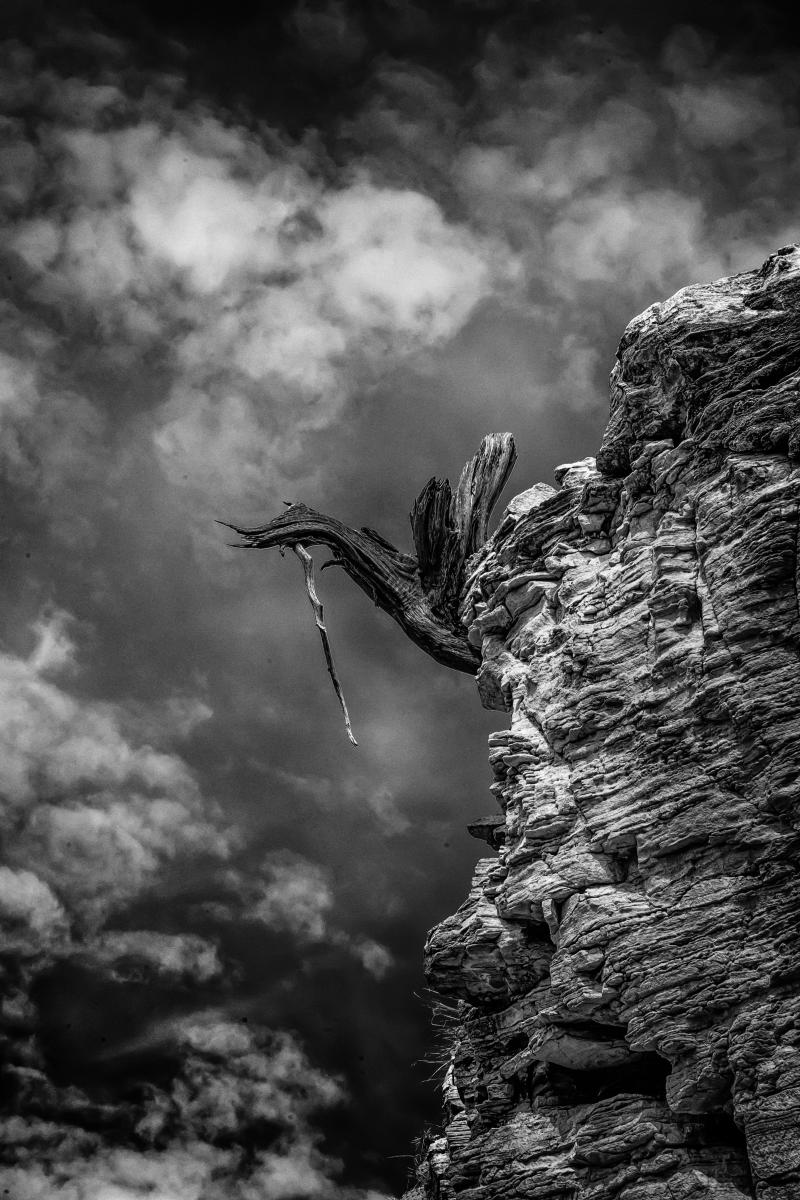 Second Place, NM State Parks: Sunrise at Conchas, by William Gardner (Conchas Lake State Park)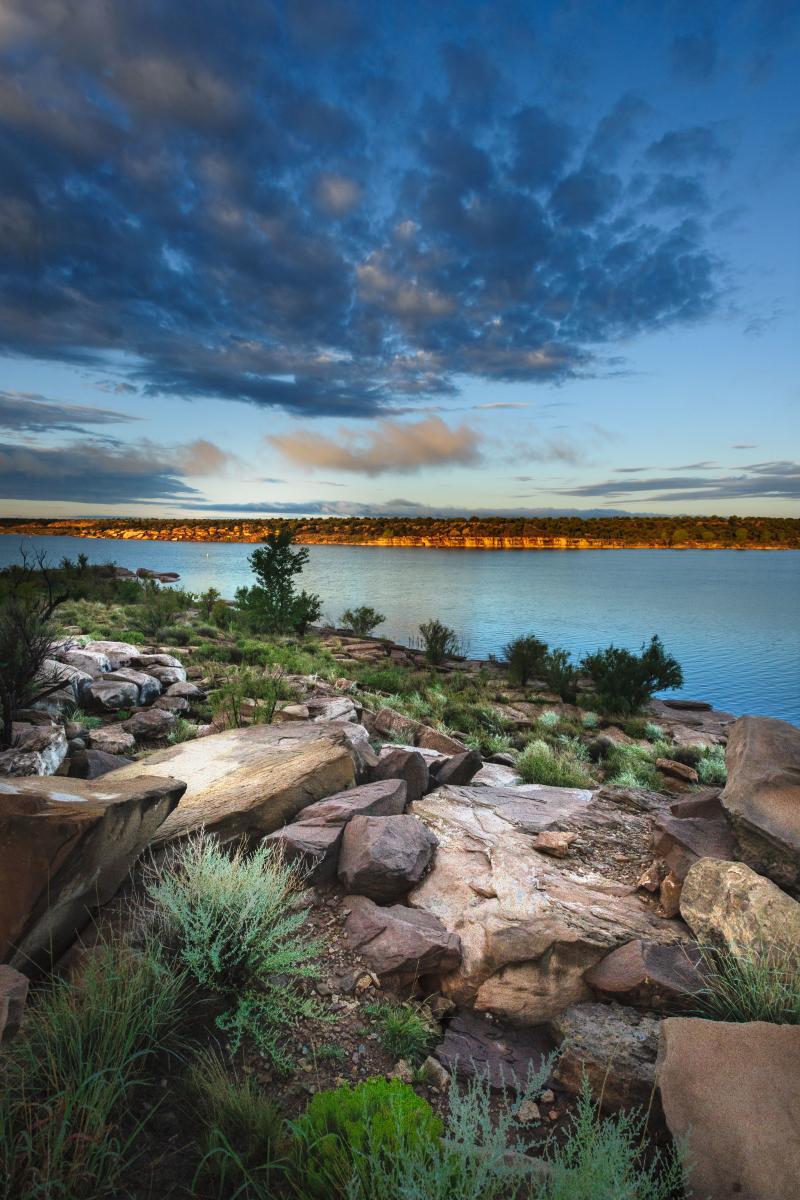 Third Place, NM State Parks: Untouched Snowfall, by Sarah McIntyre (Hyde Memorial State Park)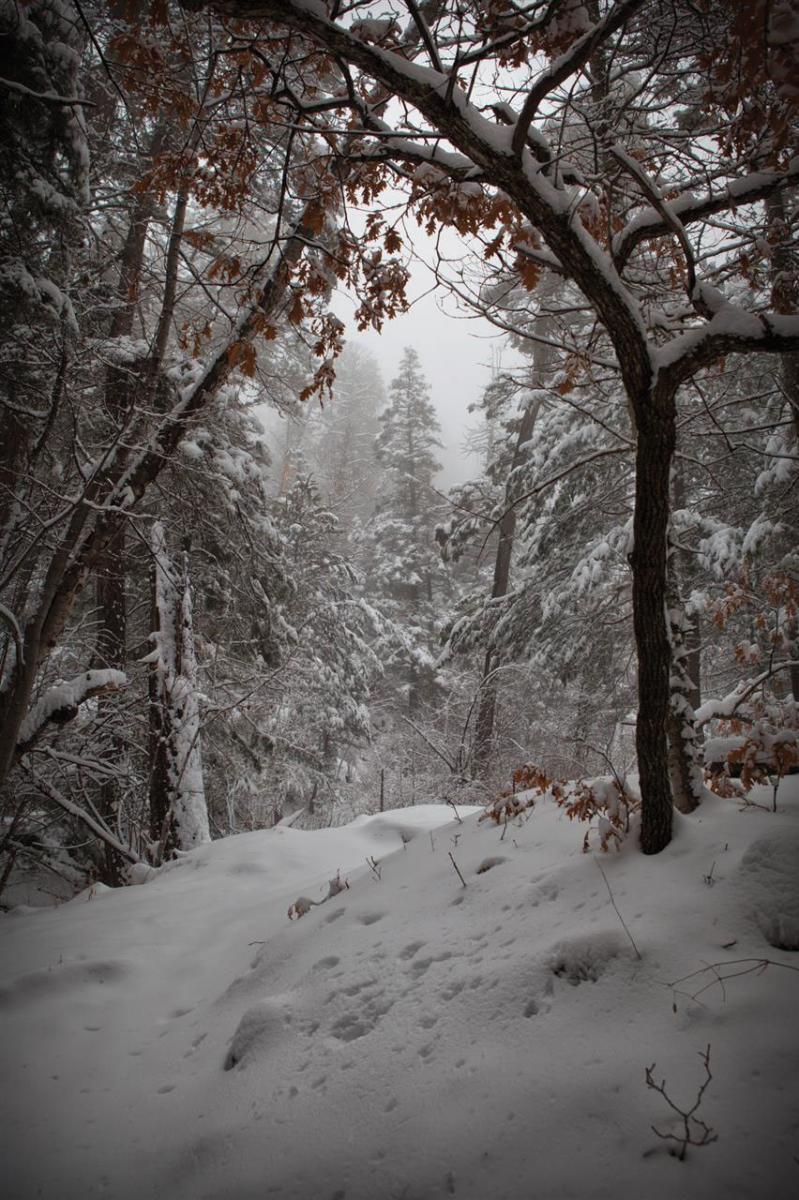 PRIZES
First Place: Quikpak K1 kayak and an Annual Camping Pass from NM State Parks
Second Place: Annual Camping Pass from NM State Parks
Third Place: Annual Day Use Pass from NM State Parks  
---
SEASONS
First Place, Seasons: Elevation, by Andrew Gordon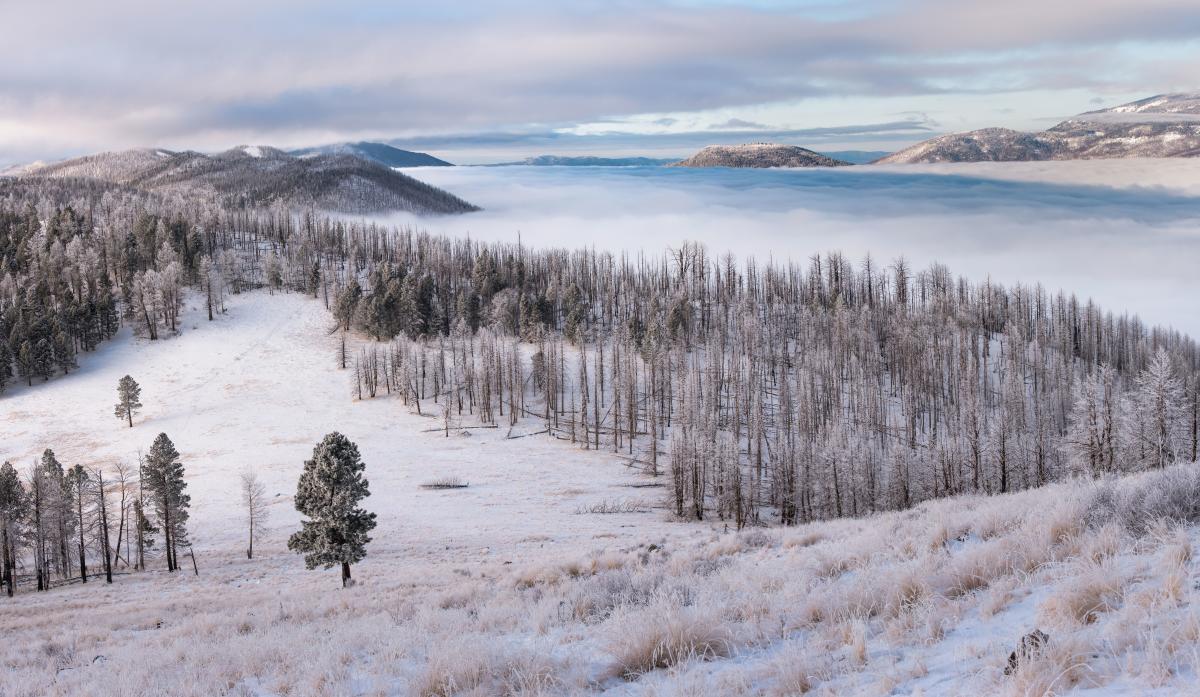 The Cerro Grande Trail, between Bandelier National Monument and Valles Caldera National Preserve, provides magnificent views and is a prime spot for snowshoeing. On this cold December morning, as I climbed in elevation and emerged from the forest, I turned to witness a breathtaking sight: the caldera filled to the brim with fog, surrounded by the icy peaks of the Jémez Mountains and decorated by the tracks of elk herds in the snow. —Andrew Gordon
Second Place, Seasons: Summer in the Mountains, by Richard Larsson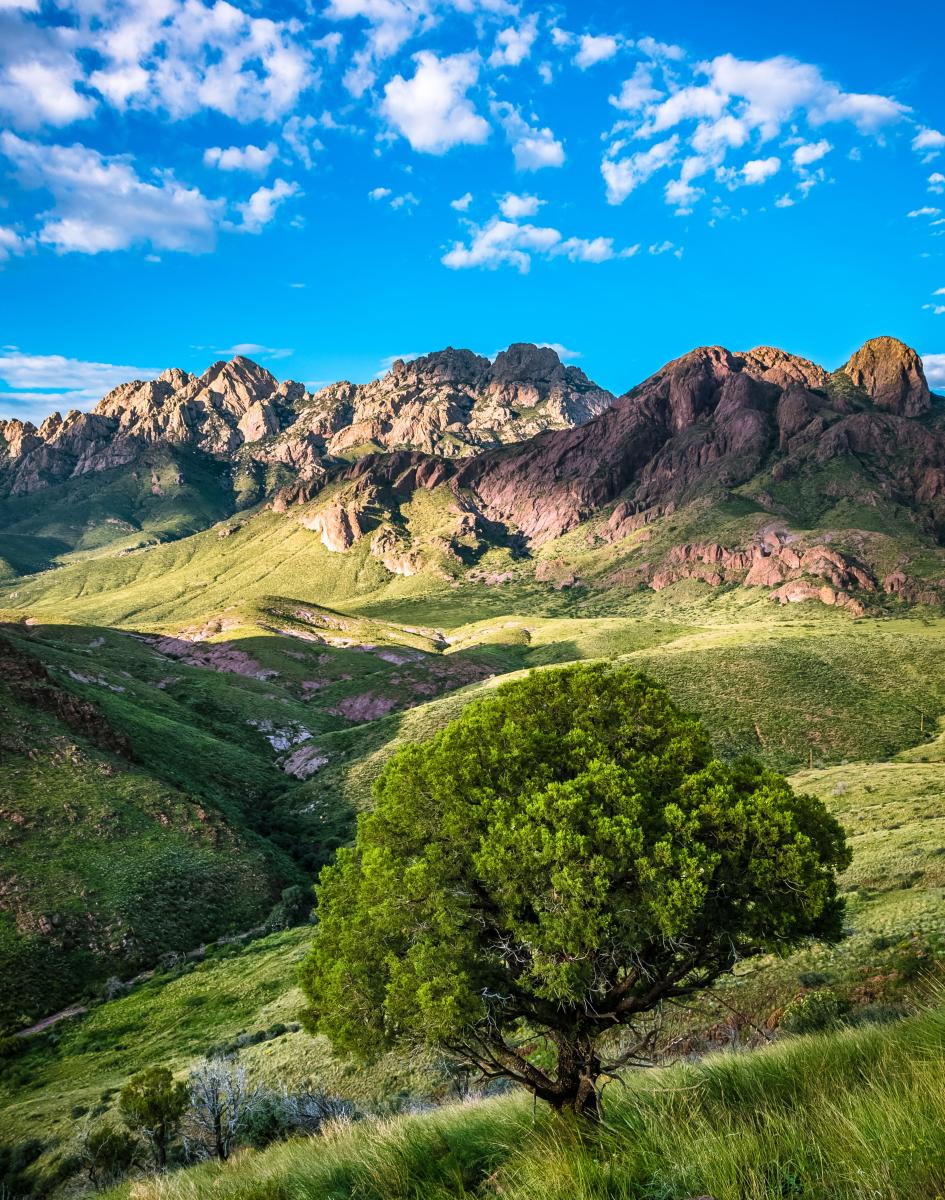 Third Place, Seasons: Autumn Along the Río Grande, by Steven Yabek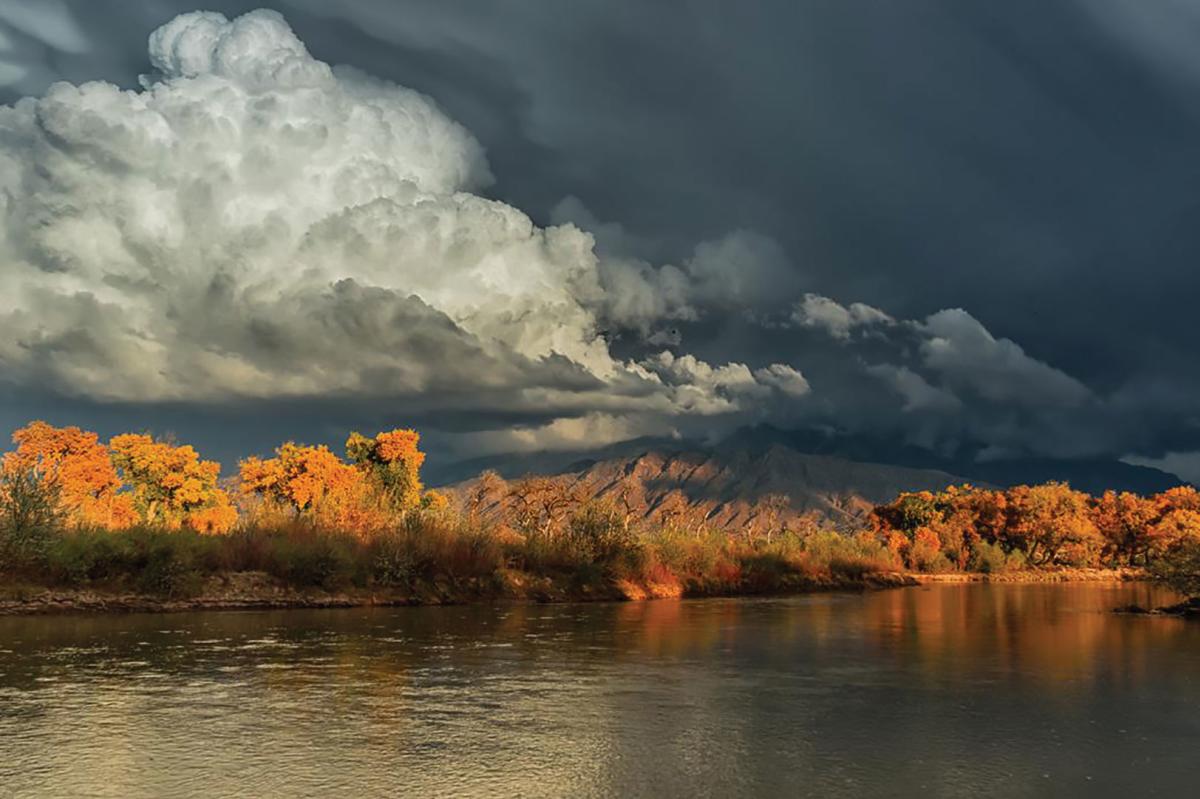 Honorable Mention, Seasons: Hanging Out, by Evelyn Bemis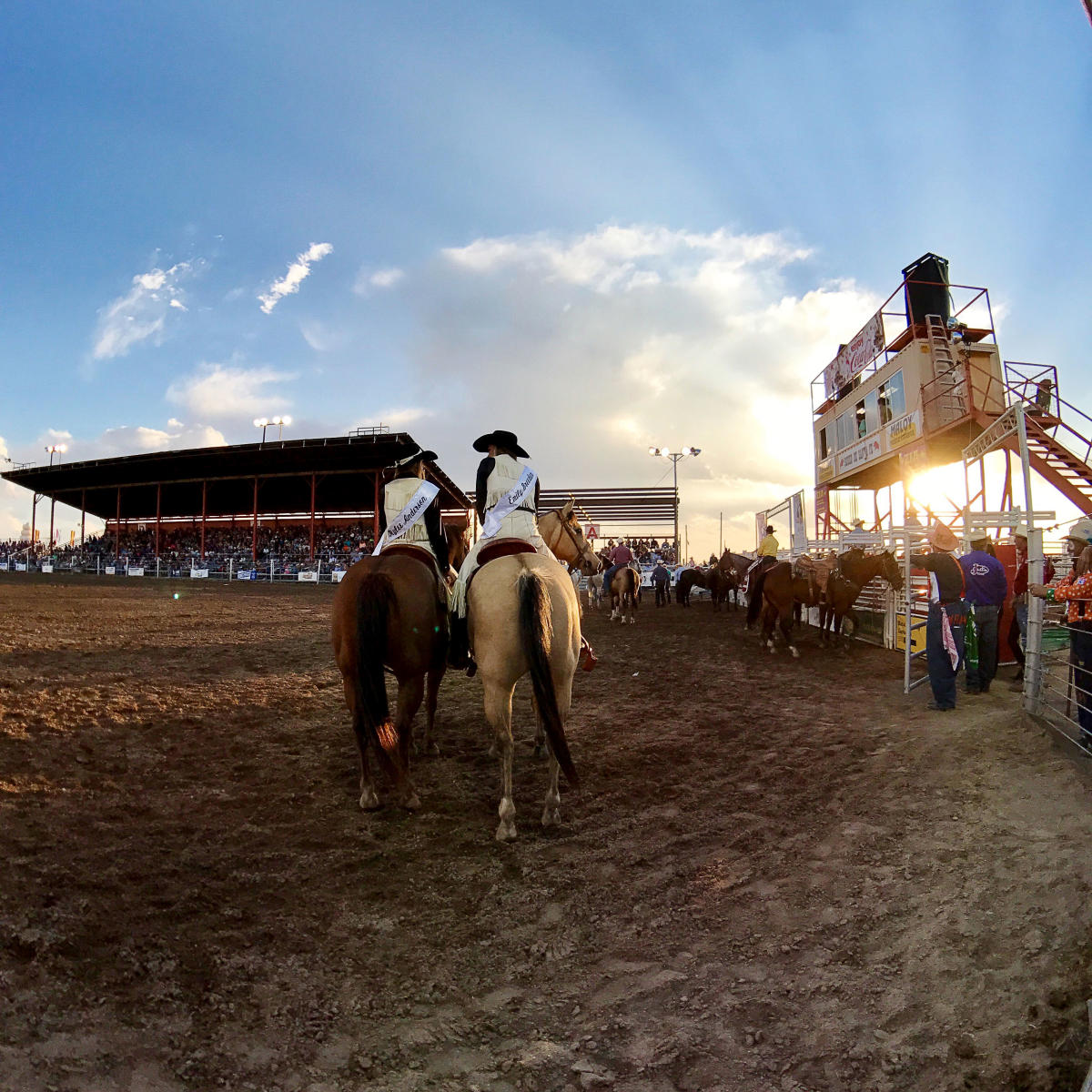 DETAILS
First Place, Details: Focused, by Evalyn Bemis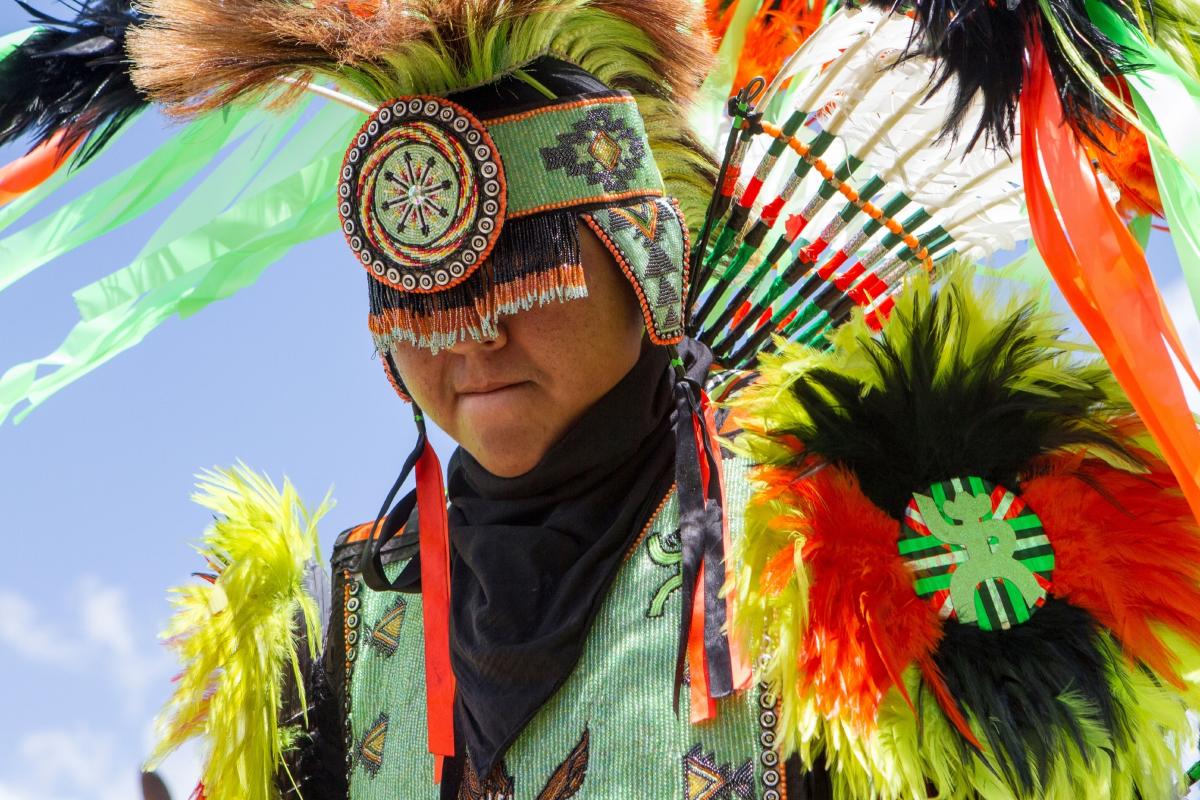 Second Place, Details Flamenco Discussion, by Michael Edminster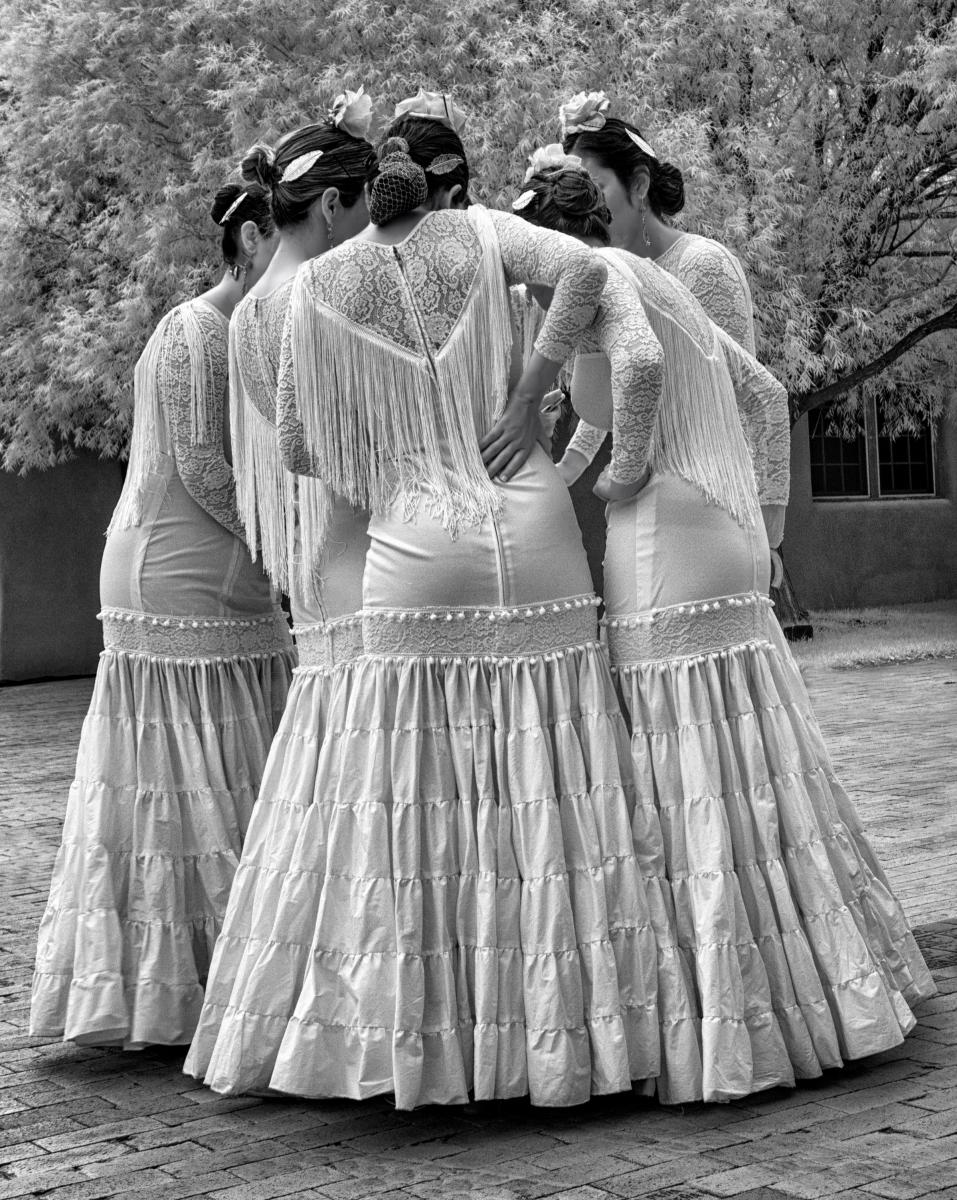 Third Place, Details: Mariachi Angel, by Norman Doggett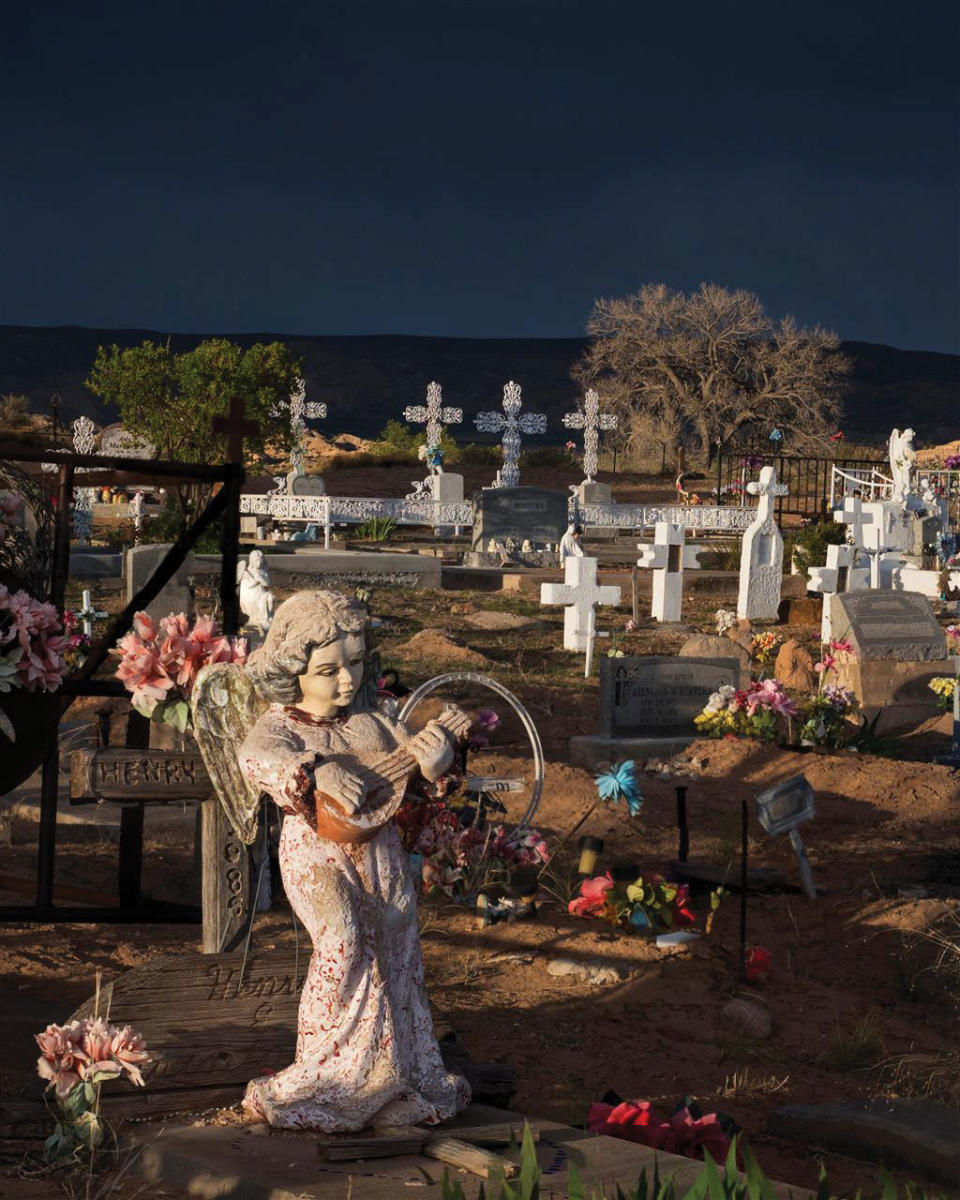 Honorable Mention, Details: Water is Life, by Victor Gibbs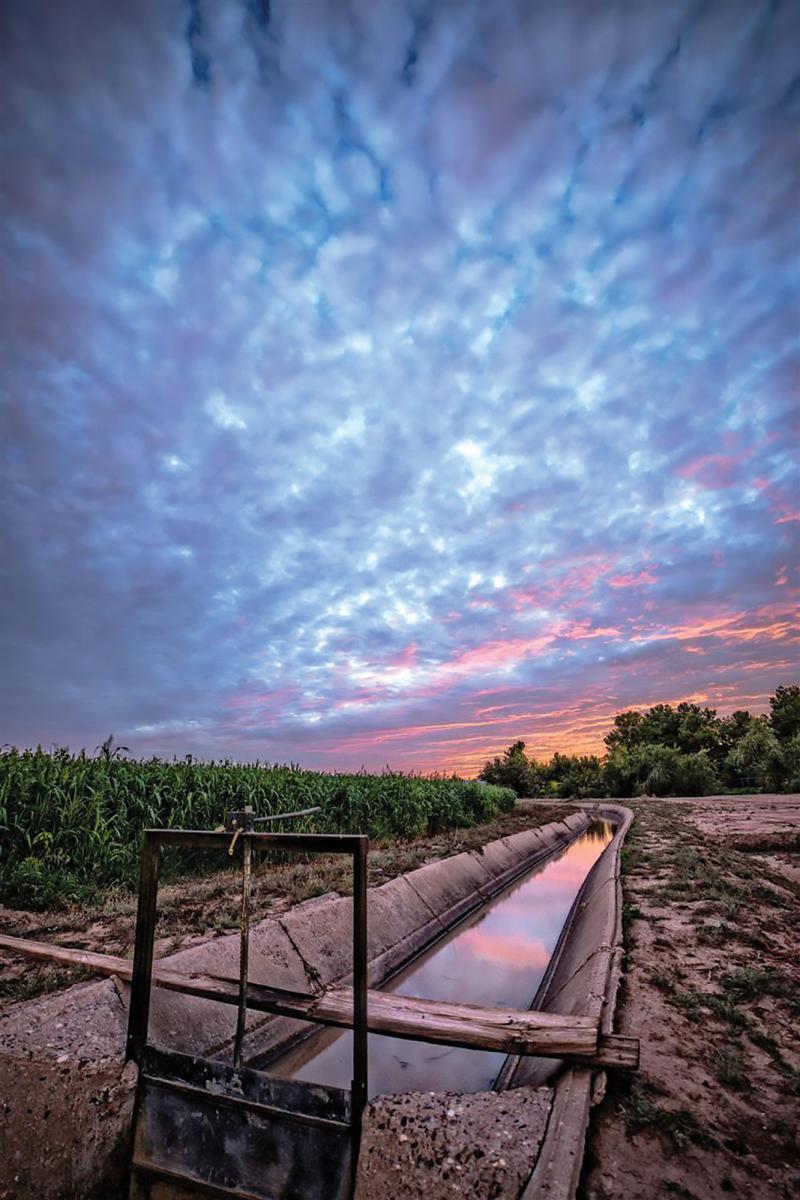 PRIZES
Grand Prize: A gift certificate for a workshop with the famed Santa Fe Photographic Workshops and a one-year subscription to New Mexico Magazine. First, Second and Third Place Prizes: A one-year subscription to New Mexico Magazine and a 2018 New Mexico Artist Calendar (each category). Honorable Mention Prizes: A one-year subscription to New Mexico Magazine.
EXHIBITION
The grand opening of the New Mexico Magazine Photo Contest Winners Show at the Tularosa Basin Gallery of Photography will be the weekend of January 26–28. On January 26, 10 a.m.–5 p.m., the gallery will offer light refreshments, and on January 27, 10 a.m.–5 p.m., a number of the winning photographers will meet and talk with visitors. Purchase photos or request special sizes. The magazine does not participate in the sales or proceeds. The Winners Show will continue exclusively at the gallery through the year. 401 12th Street, Carrizozo; (575) 937-1489; photozozo.org 
JUDGES
Reid Callanan: Director, Santa Fe Photographic Workshops
Daniel Kosharek: Photo Curator, Palace of the Governors Photo Archives, New Mexico History Museum
Edie Dillman: former Art and Photography Director, New Mexico Magazine
Gabriella Marks: President, American Society of Media Photographers, New Mexico
Warren Malkerson: Co-owner, Tularosa Basin Gallery of Photography
Wayne Suggs: former Grand Prize winner and freelance photographer