Above: Bouquet subscription from Bagel's Florals. Photographs by Inga Hendrickson.
Flower subscription (from $75). Bagel's Florals, Albuquerque, bagelsflorals.com.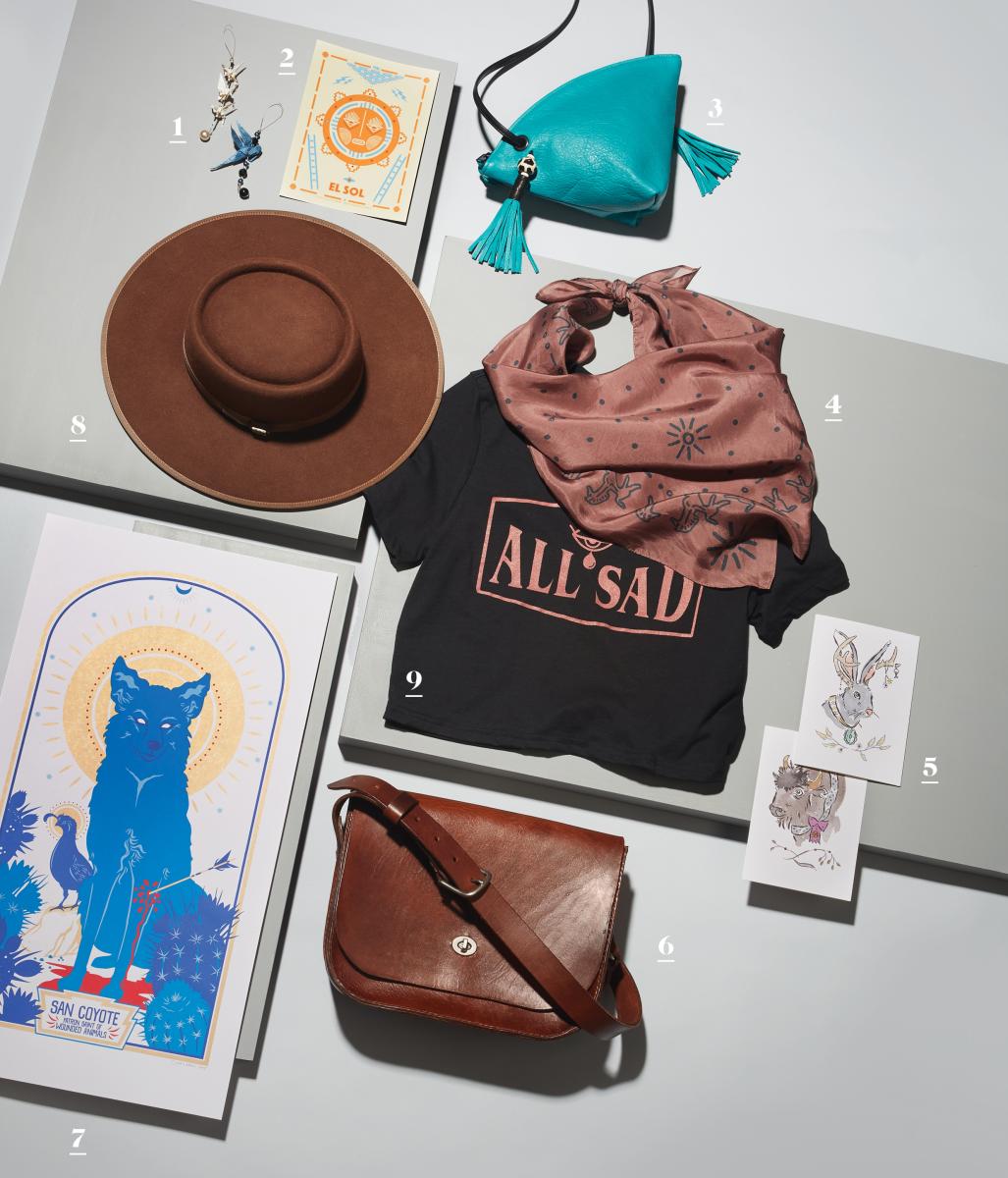 Origami window charms (from $10). Ross Tapia, Beadweaver, Santa Fe, beadweaverofsantafe.com.


"El Sol" serigraph ($18). Collette Marie, Las Cruces, colettemarie.bigcartel.com.


Jade Fortune Cookie bag ($170). Karen Carlson, Santa Fe Artists' Market at the Railyard.


Adobe Wild Rag ($78). Kit Santa Fe, kitsantafecom.


Set of 12 notecards ($26). Nicky Ovitt, Albuquerque, nickyovitt.com.


Hand-stitched saddlebag purse ($475). Deb Pierson, Artifacts Gallery, Farmington.


"San Coyote, Patron Saint of Wounded, Exploited, & Eradicated Wildlife"serigraph ($200). Collette Marie, Las Cruces, collettemarie.bigcartel.com.


Rust bandida with ribbon binding and beaded hat pin ($575). Ramblin Rose Hat Co., Santa Fe, ramblinrosehatco@gmail.com.


"All Sad" crop top ($27). Lil Weavy Handwoven, Nambé, lilweavy.com.

CHECK OUT MORE OF OUR 2019 GIFT GUIDE
[HOME]  [LIFESTYLE]  [JEWELRY]  [KIDS]  [OUTDOORS]  [DRINKS]  [SELF-CARE]  [KITCHEN/FOOD]  [BOOKS]
---