Above: "Dawn Stream (Sumner Lake State Park)," by Timothy Baca, this year's first place winner of the enchanted adventures category.
New Mexico boasts some of the most spectacular landscapes in the world. Among them are some not-quite-hidden jewels—our state parks. Altogether, they stand as 34 exemplars of rivers, cliffs, wildflowers, starry skies, hiking trails, majestic lakes, and historic places.
Every year, New Mexico Magazine partners with New Mexico State Parks to spotlight these family-friendly places in this category. One of our shared goals is to entice readers to explore them, and the continued excellence of submissions in this category proves that people are. Take a look, then plan your next adventure.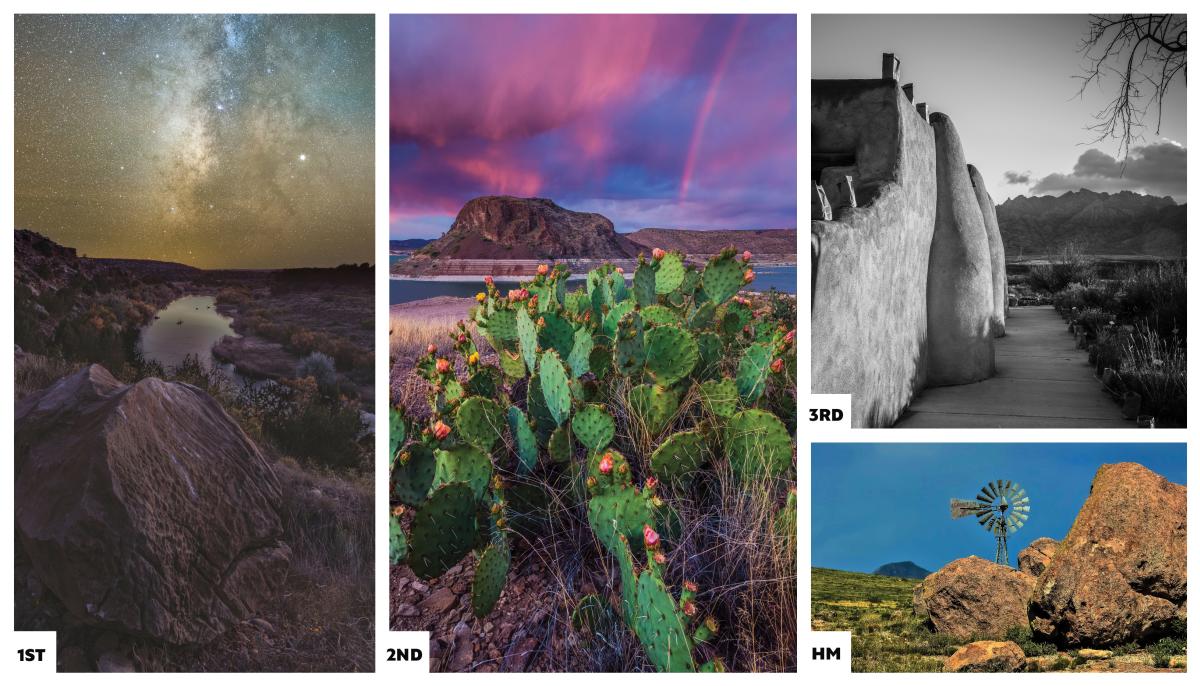 1st Place: Down Stream (Sumner Lake State Park), Timothy Baca
2nd Place: Elephant Butte Sunset, Richard Larsson
3rd Place: Rockhound Luminarias, Cosetta Lewis
​Honorable Mention: Rockmill (City of Rocks State Park), Gerald Guss

PRIZES
First Place: Two-night yurt stay at Hyde Memorial State Park, one annual camping permit from New Mexico State Parks, and a one-year subscription to New Mexico Magazine
Second Place: An annual camping permit from New Mexico State Parks and a one-year subscription to New Mexico Magazine
Third Place: An annual day-use pass from New Mexico State Parks and a one-year subscription to New Mexico Magazine
---