BUSH LEAGUE BOYS:  THE POSTWAR LEGENDS OF BASEBALL IN THE AMERICAN SOUTHWEST
By Toby Smith
(UNM Press, 2014)
The end of World War II brought a craving for normality, which for Americans has long meant baseball. By 1950, there were nearly 60 professional baseball leagues scattered across the United States, and the Southwest was far from immune to the baseball bug. Four separate minor leagues occupied the New Mexico and West Texas landscape over the years, residing in cities like Roswell, Artesia, Carlsbad, and Clovis.
In his latest book, Albuquerque native Toby Smith chronicles the leagues' 15-year roller-coaster ride of existence. Smith has written for New Mexico Magazine, Sports Illustrated, and ESPN The Magazine and is also the author of Little Gray Men: Roswell and the Rise of a Popular Culture. He combines his passion for sports and his knowledge of New Mexico in Bush League Boys: The Postwar Legends of Baseball in the American Southwest. Smith's book is a tribute to the forgotten men who continued to play ball through tenuous financial straits, devastating tornadoes, and even fear of polio. "They had left World War II behind, eager to do something familiar, wanting to hear applause not gunfire," writes Smith. "Some came from the Korean War as well, anxious to get out of the cold even for a short spell, unnerved by a sun that beat like a fist or a wind that never knew a day off. All were glad to be paid, even a little bit, before it was time to begin life's calling." 
Like much of baseball's lore, Smith's book is centered largely on the mythical nature of the home run. He presents Joe Bauman as the face of postwar baseball in the Southwest. Bauman, a burly six-foot-five slugger, achieved baseball immortality by hitting 72 home runs for the Roswell Rockets in 1954. Playing for the Carlsbad Potashers, Gil Carter once crushed a ball an estimated 600 feet, though the ball itself was never found. In retelling Carter's story, Smith demonstrates his research skills, turning the city over looking for clues about the landing spot of Carter's home run.
Though local fans worshipped stars like Bauman and Carter, postwar baseball in the Southwest wasn't glorious for every ballplayer. In his chapter titled "Invisible Men," Smith tells the story of black players like Willie Stargell, who were often segregated from their teammates and ruthlessly heckled by fans. Stargell, now in the Hall of Fame, even received a death threat before a game in Plainview, Texas.
Smith's prose is engaging and often humorous, although there are times when his research leads him a step beyond what a casual baseball fan might enjoy. For instance, Smith goes into great detail about the jargon of baseball scribes in the forties and fifties—details that are far less stimulating than the dramatics Smith highlights in other sections of the book.
What Smith does provide is an honest, thorough look at a forgotten corner of New Mexico history. His attention to detail and knack for finding quirky, untold stories will be engaging to baseball fans and history buffs alike. Although many of the old stadiums are torn down, and the players forgotten, Bush League Boys gives baseball in New Mexico a new voice in the sport's rich history.
—Michael Kershner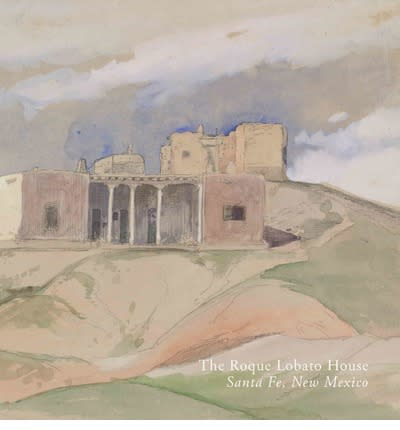 THE ROQUE LOBATO HOUSE: SANTA FE, NEW MEXICO
BY Chris Wilson and Oliver Horn
Photography by Robert Reck
(Schenck Southwest Publishing, 2015)
Adobe renovations like the one featured in "Home at Last" (p. 34) seldom receive such a deep dive into their storied history as the one presented in this handsome hardcover tome. Just north of downtown Santa Fe, the house was built by Roque Lobato, an 18th-century soldier and armorer to the Royal Spanish Garrison, and later occupied by prominent Mexican officer Gaspar Ortiz y Alarid (Don Gaspar Avenue was named after him) and Anglo archaeologist Sylvanus Morley, before it was bought by author Oliver Horn. The book examines the property from perspectives of ownership, local architectural evolution, and how to update a house so that it functions in the present while maintaining its integrity.
—Candace Walsh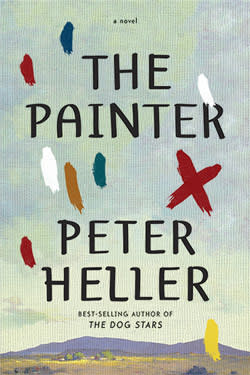 THE PAINTER
By Peter Heller 
(Alfred A. Knopf, 2014)
In The Painter, Peter Heller tasked himself with several challenges, including: writing about the process of painting, writing a work of fiction based on a real person, and folding the potboiler trope of murder into a literary-fiction work.
Heller succeeds brilliantly, while also maintaining sustained, almost musical tones throughout the narrative of heartbreaking realism and enlivening transcendence. Jim Stegner, based on the Taos painter Jim Wagner (a friend of Heller's), is a twice-divorced artist, struggling to heal after the death of his daughter, his fly-fishing buddy and inspiration. Along the road to wholeness (or a bearable facsimile following a child's death), Jim learns much about himself, and we learn more about the human condition and ourselves, to the degree that we find ourselves rooting for Stegner in spite of his transgressions.
The culture and the landscapes of New Mexico play a winsome role in this book, but the most vehemently insistent presence is the quality of Heller's writing. The reader is poised between savoring his surfeit of perfect sentences and rushing through the pages to find out what happens. It's a delicious tension.
Artists will find a kindred spirit in Jim's fascination with and befuddlement by the creative process. And fly-fishers will recognize the profound joy of the dance of hand and catch—weaving gently together beneath the water—before hand opens and fish swims away.
Using simple, sparse language, Peter Heller takes us on the poetic journey of a creative, sensitive soul wrestling with what is good, what is bad, and what is necessary.
—Judith Wright
AMERICAN GHOST THE TRUE STORY OF A FAMILY'S HAUNTED PAST
By Hannah Nordhaus 
(HarperCollins, 2015)
Most old New Mexico buildings have a story, but La Posada de Santa Fe Resort & Spa has that and more: both a ghost and a scribe. Julia Schuster Staab (1844–1896) is the alleged spirit who makes her presence known on the hotel property, a woman who immigrated from Germany to marry the prominent Santa Fe businessman Abraham Staab. Author Hannah Nordhaus is her great-great-great granddaughter, and she felt called to get to know this restless spirit, separate her story from reams of misconception and lore, and perhaps even give her ancestor a sense of closure and peace.
Apart from Nordhaus's journey, this book is an engrossing vehicle for learning historical details about Territorial-era Santa Fe within a compelling narrative. Julia cultivated a close friendship with Jean-Baptiste Lamy, and we learn that he was responsible for bringing many kinds of trees and plants to Santa Fe, leaving a horticultural legacy along with his Catholic one. At the end of the story, those of us who have called family folklore into question will concur with Nordhaus that the truth, even though it isn't always as titillating as the myths, is profoundly satisfying to embrace.
—C.W.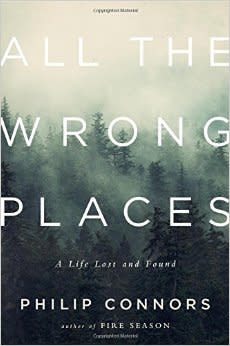 ALL THE WRONG PLACES A LIFE LOST AND FOUND
BY Philip Connors
(Norton, 2015)
Unless you've got time on your hands and a taste for some existential rough stuff, Silver City resident Phil Connors isn't a guy you'd be advised to greet with the cheery conversation starter "So, what brought you to New Mexico?" Because the answer would be searing grief precipitated by his brother's suicide in Albuquerque. And while the resolution of All the Wrong Places finds Connors in a wholesome place, soothed by the solitude of seasons spent as a fire lookout in the Gila Wilderness, the process of arriving there was anything but wholesome.
Connors spent his twenties living a New York life shadowed by his brother's death. Working days as a copy editor at the Wall Street Journal enabled him to pursue his interests in literature, jazz, and neighborhood bars. Urban anonymity allowed him to strike various poses: He lived in Bed-Stuy in the crack era, and sought cold comfort in anonymous phone-sex hookups. When 9/11 happened across the street from his office, he saw it as a "drama of suicide."
If the young man's decadent phase sounds at all unoriginal or dilettantish, the memoir is redeemeded by the sheer quality of the writing itself and the author's unflinching honesty. And the narrative gets a boost back here in New Mexico when he solves the grim mystery of what drove his brother to despair.
This book functions as a prequel to Connors' award-winning first one, Fire Season, about his time in the Gila. Grief may have brought him to New Mexico in the first place, but the state has helped him heal, too, and the voice Phil Connors adds to our chorus is a masterful one.
—Dave Herndon