WHEN YOU'RE IN NEW MEXICO, true romance comes easier than a dozen roses or a prix fixe dinner. You can find it in the mares' tail clouds that frame a mountaintop sunset, on a chilly morning hiking the desert, and in the crackling fireplace of an artsy inn. Here are five out-of-the-chocolate-box ideas for how to make the Land of Enchantment your personal Cupid.
TAKE YOUR LOVE TO NEW HEIGHTS
Elevate your relationship with a trip up the Sandia Peak Tramway. At the summit, treat your love to a cocktail at the Sky Bar at Ten 3, named for the restaurant's perch at 10,300 feet. 
Why you'll ♥ it: The heady Sandia Pink—made with Beefeater 24, Caperitif, strawberry, watermelon, and lemon—reflects the magic-hour color of the mountains. 
Before: Savor the winter quiet on an amble through the Rose Greely Garden at Los Poblanos Historic Inn. The Spanish-style tile fountains, flowerbeds, and winding pathways were designed by Greely, a pioneering landscape architect, in 1932.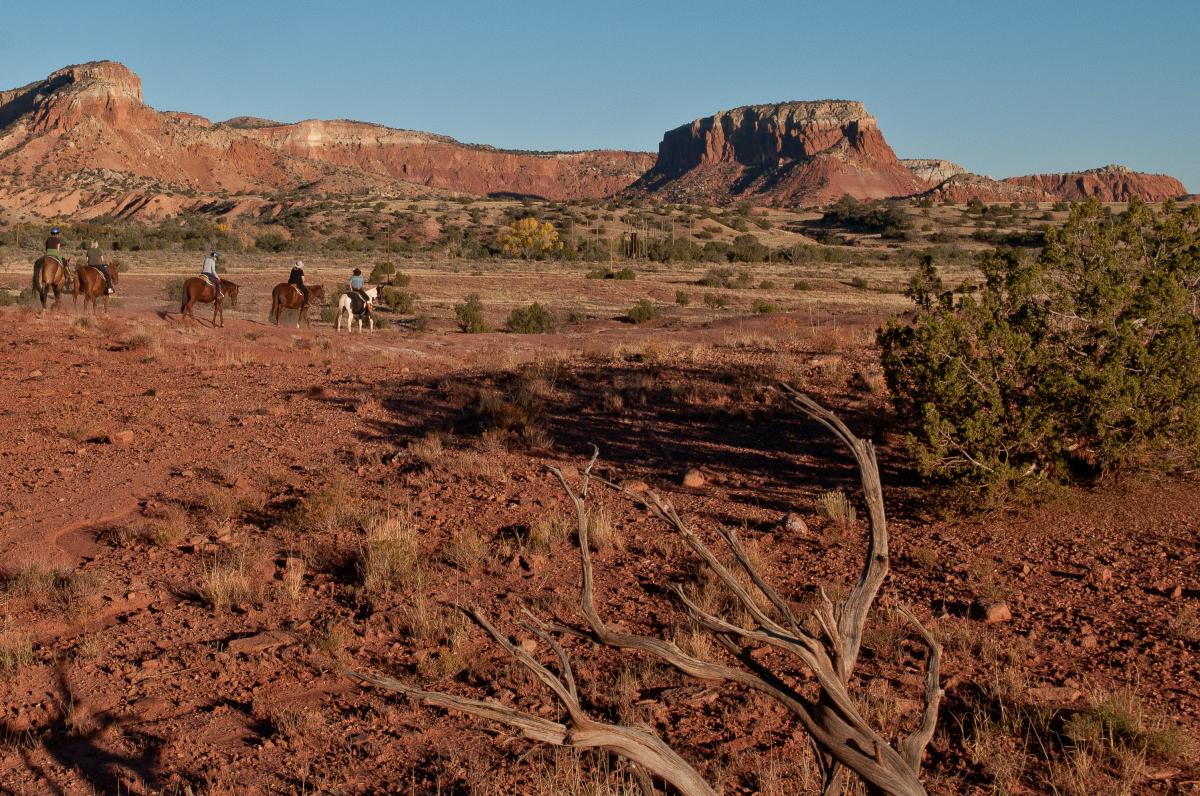 Take a guided trail ride at Ghost Ranch. Photograph courtesy of Ghost Ranch.
CHERISH THE RIDE (NO MATTER HOW ROUGH!
Share a horseback ride through Ghost Ranch. The Georgia O'Keeffe Landscape Trail Ride, a guided tour available twice daily for riders of all skill levels, allows visitors to see for themselves what the painter put on canvas. 
Why you'll ♥ it: As O'Keeffe said, "I had to create an equivalent for what I felt about what I was looking at—not copy it." Indeed, few things are more romantic than viewing the world through an artist's eyes. 
After: Impress your companion with your good taste: Get a couple of the famed green chile cheeseburgers from Bode's General Store, in Abiquiú.
SHOW YOUR SWEETIE THEY'VE FOUND A GEM
At Rockhound State Park, near Deming, lovers can spend the day hunting for agates, crystals, or geodes to take home as sparkling souvenirs. 
Why you'll ♥ it: For one, the stunning sunsets in the Little Florida Mountains. Two? Manager Robert Apodaca likes to play Cupid. While one visiting couple was out hiking to celebrate their 10-year anniversary, he says, "I put a sample geode on their vehicle for them with a note that said 'Happy anniversary.' " 
After: Near Faywood, stay in one of the historic NAN Ranch's two bunkhouse cabins, where you'll enjoy a quiet evening on the cedar deck above the acequia. 
PROVE YOUR CONNECTION IS IN THE STARS
Hike Picacho Peak, near Las Cruces, where easy trails lead to magnificent views. 
Why you'll ♥ it: It's written in the cosmos—on February 14, a very fine (and romantic) crescent moon follows sunset in the western sky. 
After: Spend a night at the romantic Lundeen Inn of the Arts. The walls of the century-old Mexican Territorial hacienda are lined with Southwestern paintings curated by art dealer and owner Linda Lundeen, who likes to guide guests to a glass of champagne in front of the inn's grand fireplace.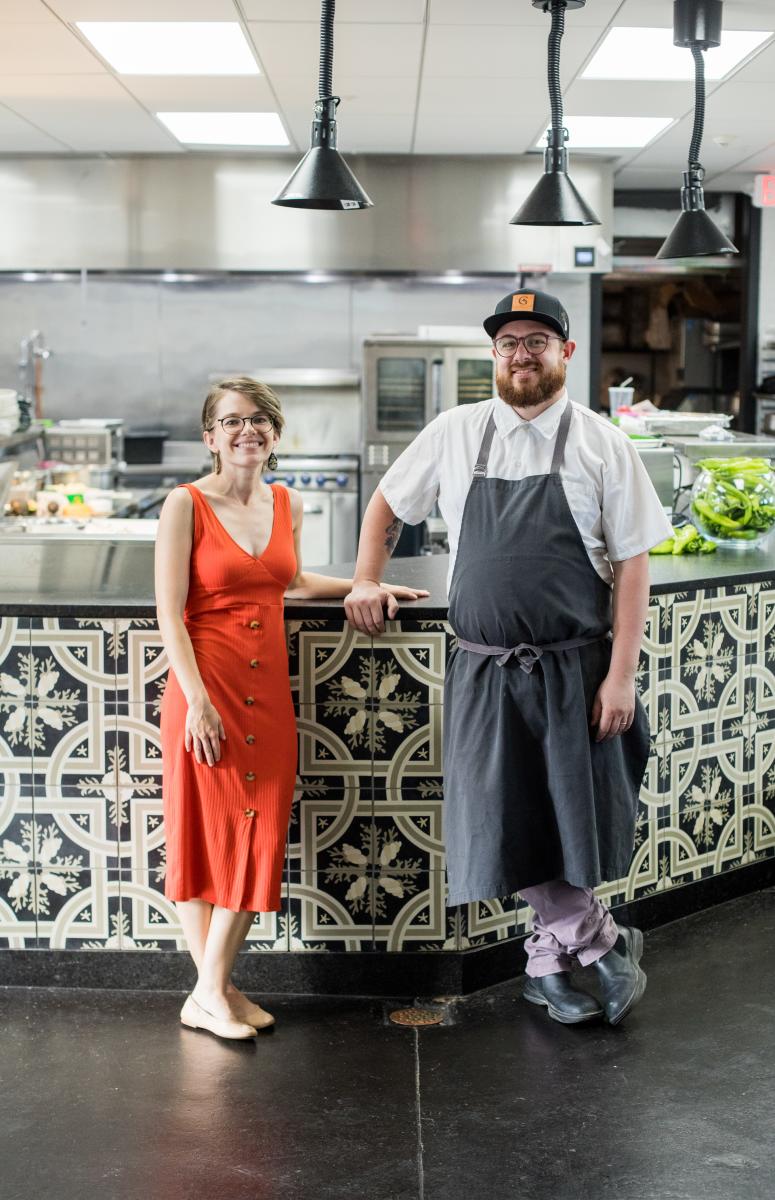 Chef Sean Sinclair and his wife, Katey, craft culinary experiences at the Castañeda Hotel. Photograph by Minesh Bacrania.
MAKE YOUR OWN HISTORY
Reserve a room at the Castañeda Hotel, the first trackside gem in Fred Harvey's empire of historic hotels. Once known as the "Queen of Las Vegas," the 1899 Mission Revival complex reopened in 2019 with a new gem: Chef Sean Sinclair and his Bar Castañeda and Kin at Castañeda. 
Why you'll ♥ it: "This was one of the most anticipated historic projects in the state of New Mexico," says owner Allan Affeldt. "It was a labor of love." 
After: Drive an eight-mile loop through the heart of the Las Vegas National Wildlife Refuge, where you can train your binoculars on more than 260 species of migratory birds and raptors.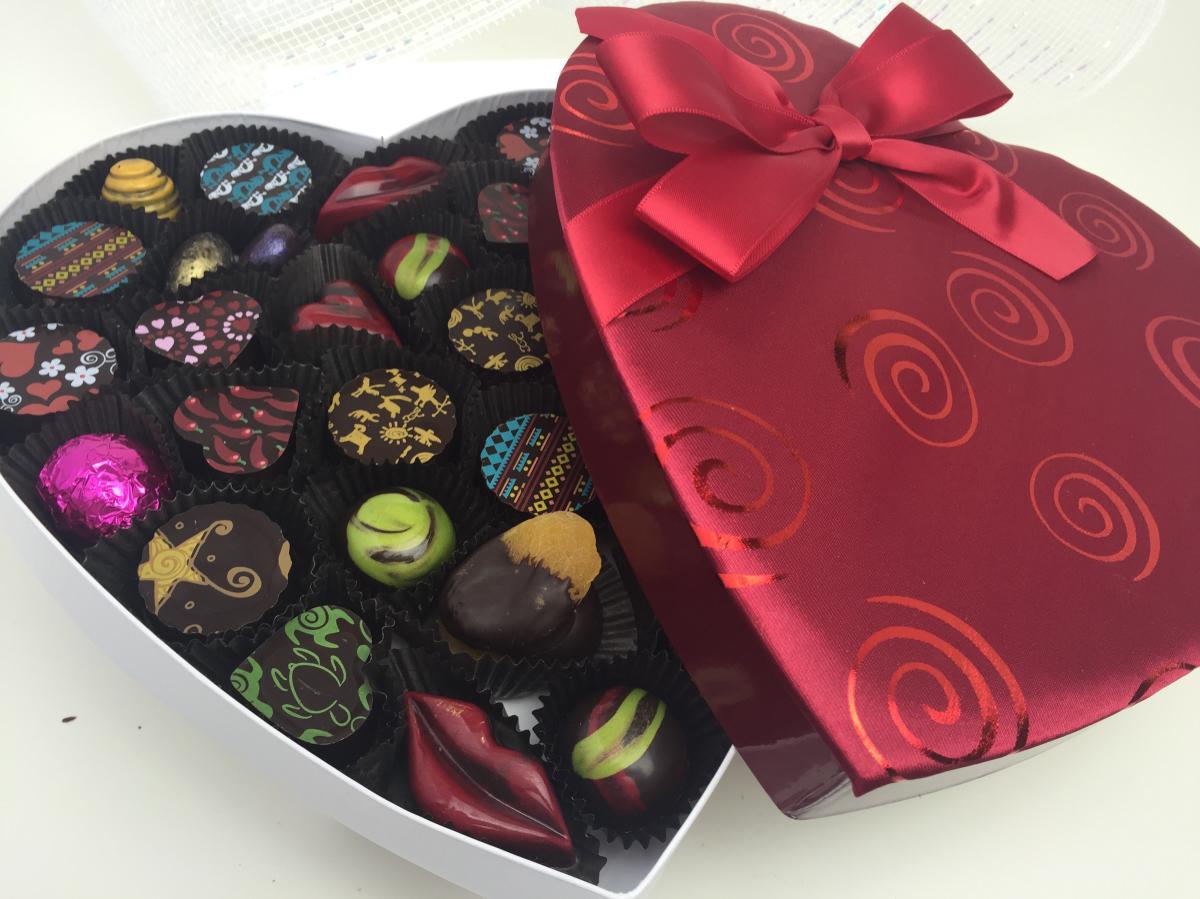 A chocolate and wine tasting make for the perfect evening at home. Photograph courtesy of Cacao Santa Fe.
PERFECT PAIR
Heat things up  with  chocolate and wine  at home. 
Setting up a cozy chocolate and wine tasting at home is simple, says Melanie Boudar, chocolatier and co-owner of the Art of Chocolate/Cacao Santa Fe. All you need is some sweet treats, a few good wines, and a pretty platter (try something from Paseo Pottery, also in Santa Fe, for gorgeous handmade ceramics).
"Fruity-profile wines, like pinot noir or merlot without oak, pair best with fruity truffles like passion fruit or blood orange," Boudar advises. For nut-based confections or strong single-origin bars, pour an aged wine like cabernet. For champagne or other sparkling wines, she says, "a caramel goes nicely, as do chocolate-covered strawberries."
Cacao Santa Fe celebrates the season of love with heart-shaped chocolates in flavors like raspberry rose, mimosa, and Meyer lemon–elderflower–champagne. To make things even more local, the Chaco Pottery Shard truffle collection pays tribute to Indigenous ingredients with chocolates made from wild-sourced nuts and berries.
But to really set the night—and your taste buds—on fire, go with a truffle of Belize chocolate, chokecherry, blue corn atole, cascabel chile, and honey, alongside a glass of Gruet's 2014 Limited Edition Syrah.