RYAN LACEN AND IAN SIMON have a history with the Las Cruces International Film Festival. Their first joint film, The Dust Storm, took home honors for best director and the grand jury prize at the fest in 2016. It's fitting that their new movie, All the World Is Sleeping, opens this year's five-day binge of more than 35 features, documentaries, and shorts on March 2 at the Allen Theatres Cineport 10.
"To come back to the spot where the film originated is a great honor for us," says Lacen, an Albuquerque native and the movie's director and screenwriter. Based on the experiences of seven New Mexico women and shot over 16 days in Las Cruces, the film follows Chama, a young single mother struggling to raise her daughter, find work, and deal with her own addiction. "It's a culture-shifting project," says Simon, a Mesilla resident and the movie's producer.
The spark for the film came from Simon's partner, State Representative Micaela Lara Cadena, when she was working at Bold Futures, a nonprofit women's reproductive rights organization. Lacen and Simon spent a summer listening to the women's stories and building trust before turning their experiences of motherhood, addiction, and survival into a script. During production, the women were on set with the actors and crew to provide guidance and authenticity. "Even in moments when the film gets cerebral and wild, it still comes from a place of truth," says Lacen.
"It is a collaboration on every single level," adds Simon. "I think that's what makes this film so special."
Where did the title come from? 
Ryan Lacen: The title actually came once the film was wrapped. We went through a bunch of iterations before this title just kind of seemed seem to fit. Substance abuse is a huge issue. But it feels like an issue that there's still a lot of stigma around, and people are walking around ignoring it. So for us, it was just like, "Hey, this is something that we need to discuss." 
Is there something that surprised you while making this film? 
Ian Simon: I think the big one in hearing these women's stories was that in their situations, there's nowhere for them to go—and the places that are offered are terrifying. One of the women said the best night's sleep she got in her pregnancy was on a park bench in February. One woman's turning point was the fact that a nurse was nice to her.  
Throughout the film, Chama frequently comes upon Brown Street. What's its significance? 
Lacen: The Brown Street sign is basically the cyclical part of her experience. Every single day of her life, she is going to approach this urge to use. It isn't something she can avoid. It's a metaphor for her daily struggle. 
The film essentially takes place as Chama's inner dialogue with herself. Why did you make that artistic decision?  
Lacen: It came from talking to the seven women who inspired the film. We spent months listening to their stories and hearing about their lives. It didn't feel right to go with a linear story. It was meant to be like a scrapbook, a bunch of photographs glued together to be the path of where Chama is right now. We wanted the film to be this cerebral roller coaster: beautiful then grimy, thrilling and scary, chaotic, cyclical, but always real. It had to feel honest, and it had to be hopeful. At the end of the day, this film exists to create hope.  
What are the film's takeaways? 
Lacen: We want people to be able to walk out of this movie and strike up a conversation or have a little better understanding about what it means to live with substance abuse. We also wanted the film to be very relatable. So yes, it is about substance abuse, but it's also about just trying to get by in a world that's constantly knocking you down. It's about mothers and daughters. It's about family love and rejection. It's about doing what you can and have to do just to survive. It's also about not knowing how to get help, and that's a huge problem.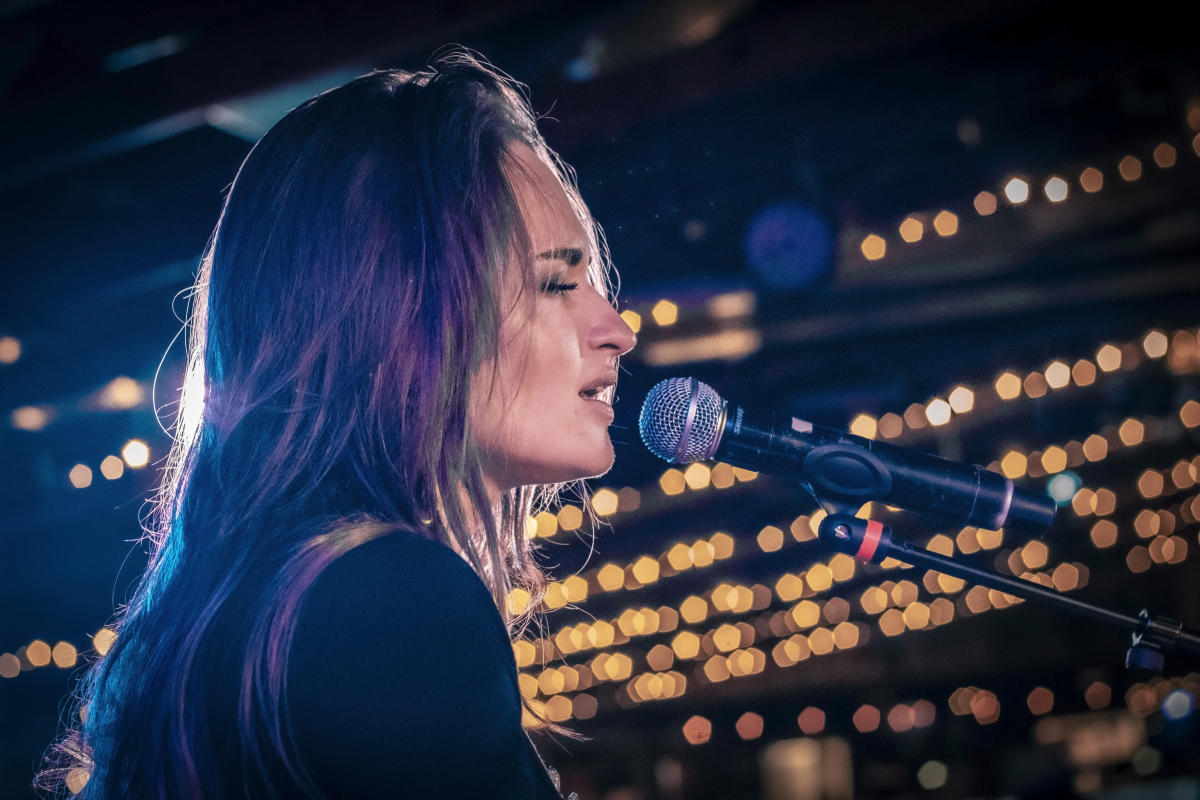 Don't miss country singer Bri Bagwell perform at the Spencer Theater. Photograph courtesy of Twinty Photography.
Las Cruces International Film Festival 
March 2 – March 6
$25–$150 Allen Theatres Cineport 10   700 S. Telshor Blvd., Las Cruces; 575-646-6149
Cowboy Days, Las Cruces 
March 5 – March 6
Saddle up the lil' buckaroos for the New Mexico Farm & Ranch Heritage Museum's biggest annual event, where visitors can experience the state's ranching traditions via a 19th-century fashion show, a camp revival, and a gunfight reenactment in an Old West saloon.
Bri Bagwell, Alto 
March 12
Travis Tritt called this Las Cruces-born rising star of country music "the next big thing." See her perform amid the fantastic acoustics at the Spencer Theater for the Performing Arts, just north of Ruidoso.
The Whole Bead Show, Santa Fe 
March 25 – March 27
Stock up on jewelry-making supplies made from stone, metal, pearl, and porcelain sourced from all over the world—or just ooh and aah at the glittery little things. 
Treasures Untold
Unearth hidden gems at two very different events.
The Oddities and Curiosities Expo, Albuquerque
March 5
RockHound RoundUp, Deming
March 10 – March 13