Above: Shawna Runyan with FARMesilla's cornucopia. Photographs by Douglas Merriam.
The arid lands that stretch across the southern part of our state don't necessarily evoke visions of agricultural plenitude. But Mesilla Valley and the surrounding area grow a whole lot more produce than you might expect. T.J. and Shawna Runyan started FARMesilla, in Old Mesilla, to showcase that abundance, selling everything from apples and watermelon to onions, free-range eggs, persimmons, tomatoes, radishes, and, yes, Hatch green chile.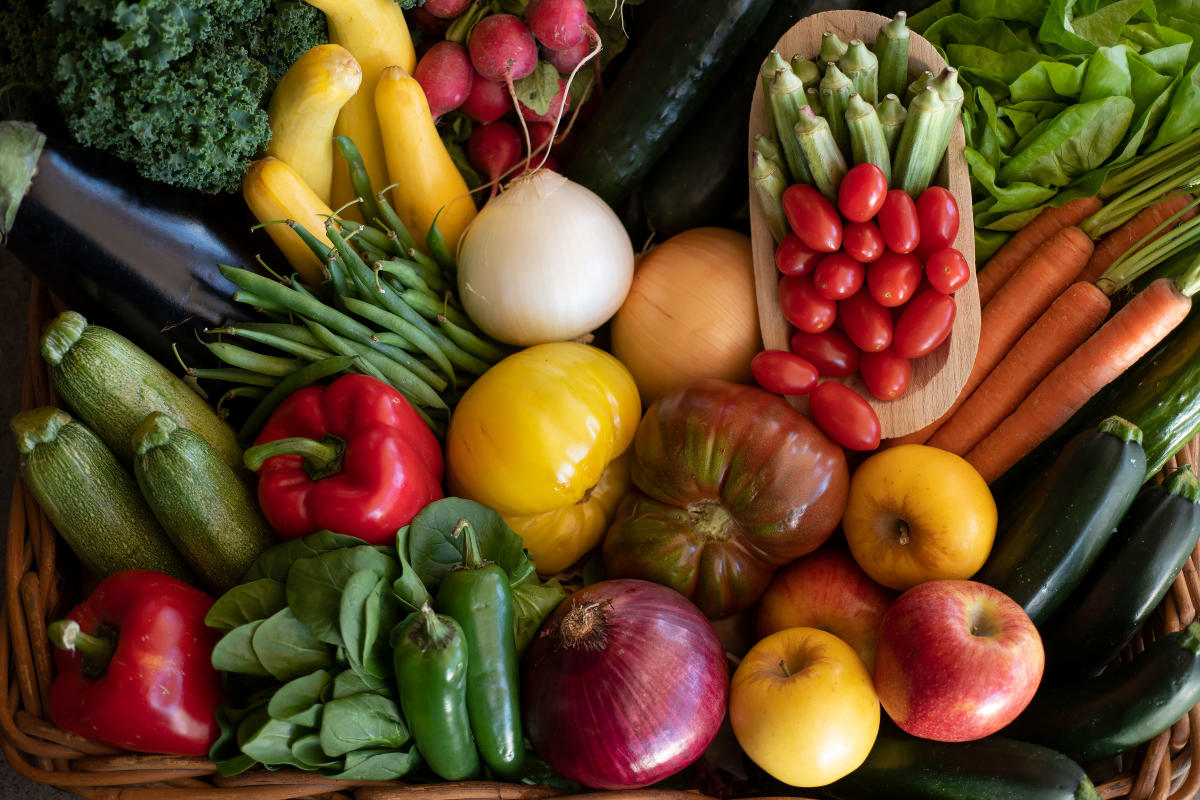 Above: New Mexico's vegetable bounty.
Peruse their grand variety of dry goods, too, where you'll find local spices, coffee, jams, salsas, honey, packaged liquor, and skin-care products.
On the run? Try a treat from the grab-and-go sandwich bar, which also serves fresh, locally baked pastries and cold-pressed juices made with in-season ingredients. Or choose to dine in, when there's time.
---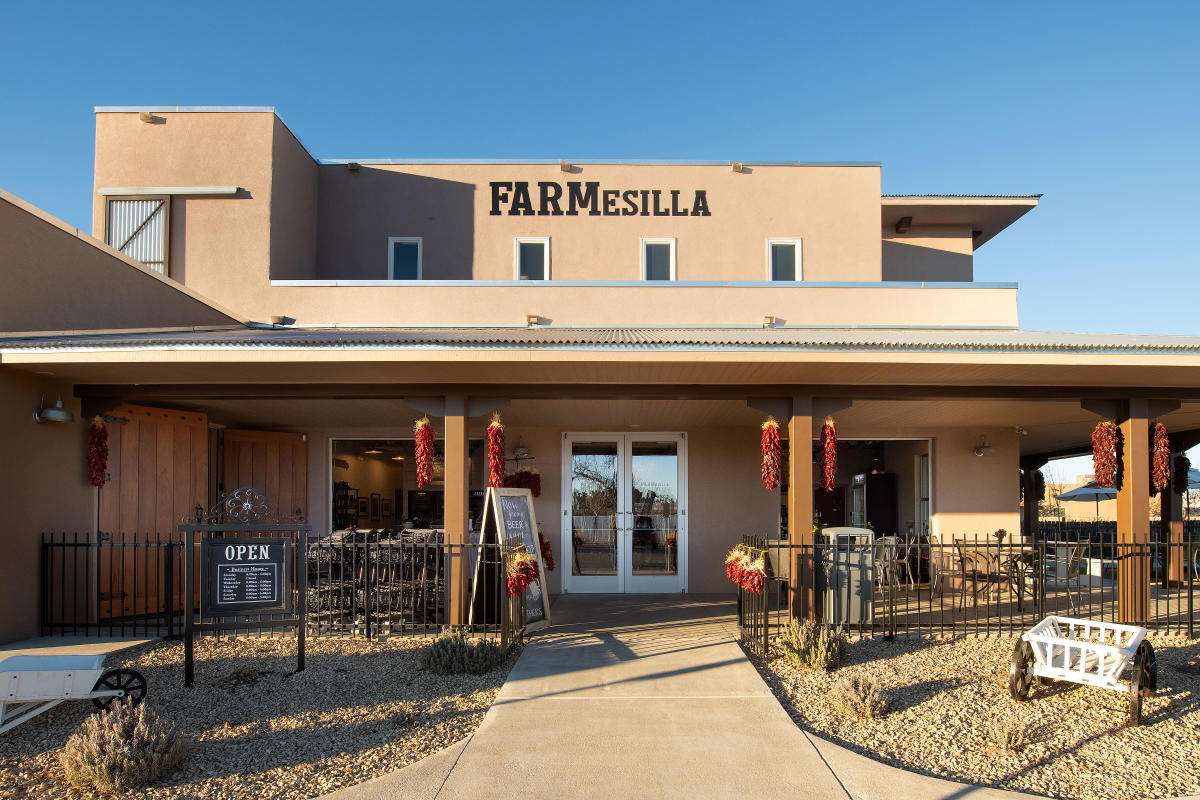 Above: FARMesilla.
Pick up a bouquet of fresh-cut flowers straight from Calhoun Flower Farms, in La Mesa. Find the perfect ripe watermelon grown in the Las Uvas Valley, in red, yellow, and orange varieties. Relax with a view of the Organ Mountains and a glass of locally sourced wine or beer underneath FARMesilla's outdoor pavilion, where there's a fan on blast, if it gets too hot.

FARMesilla
1840 Avenida de Mesilla,
Las Cruces; 575-652-4636
@farmesilla
---