Above: Huge cottonwoods populate the recently reopened Leonora Curtin Wetland Preserve. Courtesy of the  Leonora Curtin Wetland Preserve. 
Friday in Santa Fe: Stroll through the Leonora Curtin Wetland Preserve.
Seeing bodies of water in the desert feels refreshing, like the ground-fed spring at the newly reopened Leonora Curtin Wetland Preserve, near La Ciénega, south of Santa Fe. The 35-acre property is maintained by the Santa Fe Botanical Gardens, which has leased the land from El Rancho de las Golondrinas since 1993.
"The source of water in that spring-fed pond is pretty unique in New Mexico," says Lindsay Taylor of the botanical gardens. At least 10,000 years ago, it fell to earth as snow or rain, settled into the water table and stayed there, eventually bubbling up into the wetlands.
Visitors may see bullfrogs, fish, ducks, herons, and egrets. (Birdwatchers love it.) Stroll the two-mile walking trail and see the springs, huge cottonwoods, and plants that have long been important to Indigenous people. The preserve's namesake, Leonora Scott Muse Curtin, had an affinity for Indigenous plant knowledge. "She published some books on the topic and the history of plants among the Native people," Taylor says.
The property's giant cottonwoods turn into warm fiery tones as autumn progresses. The spring's waters reflect the leaves and sky. Taylor says the leaves peak in mid- to late-October, when the preserve hosts the Cottonwood Festival. "It's a time for people to come and stand underneath the glorious yellow and orange leaves."
In compliance with state guidelines, groups of 10 or more will not be admitted to the preserve, and facemasks are required for all visitors, employees, and volunteers. For now, you don't need to make a reservation, but Taylor says to keep an eye on their website because that may change as leaf-peeping season takes off. Remember to leave your pets at home; this place is for the wildlife.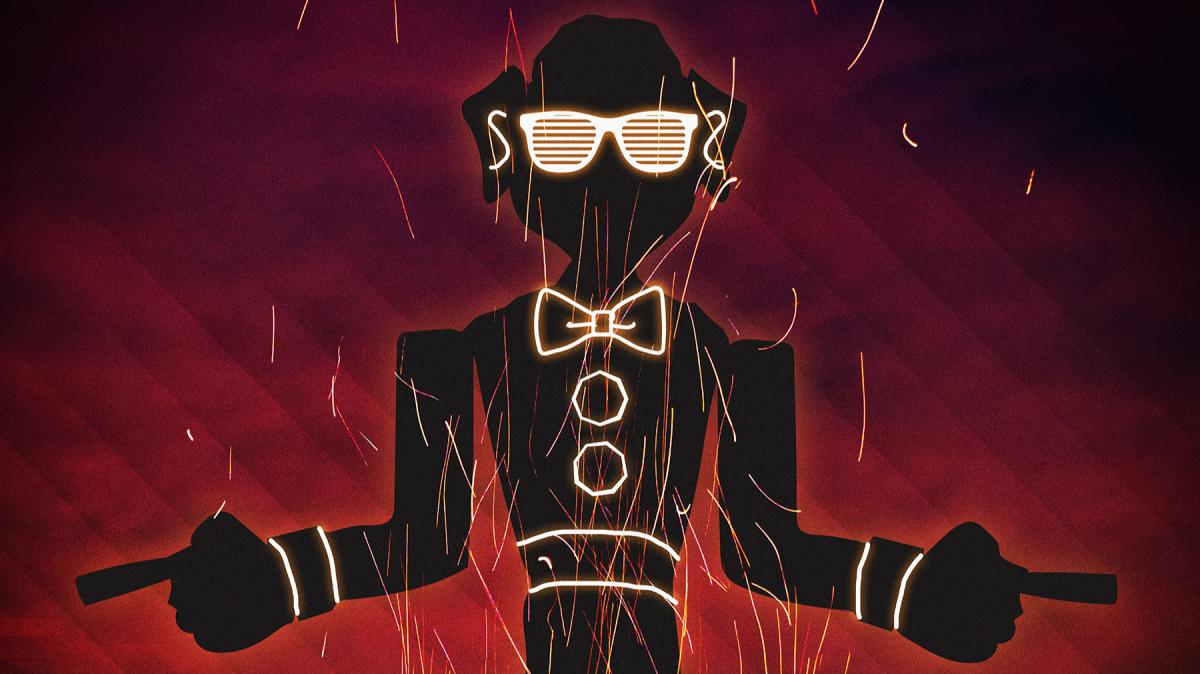 Above: Drive-in watch parties for Zozobra have popped up throughout the state. Illustration by Joshua Gonzales.
Friday night all over the world: See Zozobra at the drive-in.
In the 1950s, when cars were sleek and hair was slick, you could park that car on Fort Marcy field in Santa Fe, tailgate with your friends, and watch Old Man Gloom burn from the backseat.
This year, the annual burning of the giant puppet named Zozobra is a crowd-free event, with drive-in watch parties popping up throughout the state. "What's old is new again," says Ray Sandoval, Zozobra event chair, of the parties, which aren't part of the Kiwanis Club's production. "They organically popped up."
The show—which will play live on KOAT-TV and koat.com, as well as on really big screens at Hipico Santa Fe, Isleta Amphitheater, and Albuquerque's Balloon Fiesta Park—emphasizes the theatrical storytelling element of Zozobra.
"There's act one when the gloom descends," Sandoval says, "act two when the citizens of Santa Fe come back with torches, and act three where the fire spirit materializes to do battle with Zozobra. We have to do a really good job of telling the story of why we do this."
World-renowned opera star Anthony Michel-Moore will put his own spin on the gloom-filled puppet's racket of death groans. See the culminating fireworks from a new perspective as an award-winning drone pilot zooms through the glittering explosions.
Now, if you're thinking you can sneak into Zozobra in-person, think again. "We're very serious about not having anyone at the event," Sandoval says. "We don't want to create more gloom for anybody, but if folks try it, they will be met with resistance. We will ask them to leave, then they will be cited and then arrested. We want people to know that we want you to watch from the comfort of home or go to one of these watch parties as a way to participate. They're going to have live entertainment, and you can watch with others from your vehicle."
Tickets are available for the watch party at Isleta Amphitheater, the Hipico watch party presented by AMP Concerts, and the Balloon Fiesta Park party. Cheers to watching safely while Zozobra takes our gloom down with him. ¡Qué Viva!
Saturday in Sierra County: Chase ghosts in historic Hillsboro.
Bygone times live on in the village of Hillsboro, near Truth or Consequences. The little mountain community is the kind of place where the 100-or-so residents lend a helping hand and share a pride in their town's history. Founded in 1877 when gold was found nearby, its boomtime faded, but a self-guided historic walking tour will show you the highlights.
On 25 stops, the tour introduces Hillsboro ghosts like Fred Mister, who owned the last known operating fleet of stagecoaches in the United States. He built what's now known as the Pink Adobe in the 1890s. The Bucher House, built before 1893, was once the home of a prominent mining and banking family. Cruise around the eerie courthouse ruins and the Black Range Museum, once owned by notorious madam Sadie Orchard. Find a map and details here.
Catherine Wanek, a member of the tourism board in Sierra County and owner of the Black Range Lodge in nearby Kingston, recommends a few other stops in Hillsboro this weekend, including the General Store Café, serving al fresco and to-go (575-895-5306 and on Facebook). The Black Range Vineyards (575-895-5000, blackrangevineyards.com) is also serving outdoors, and a small farmer's produce stand (with, yes, just one farmer) and live music will take over a street corner on the main drag from about 11 a.m. to 12:30 p.m. Saturday.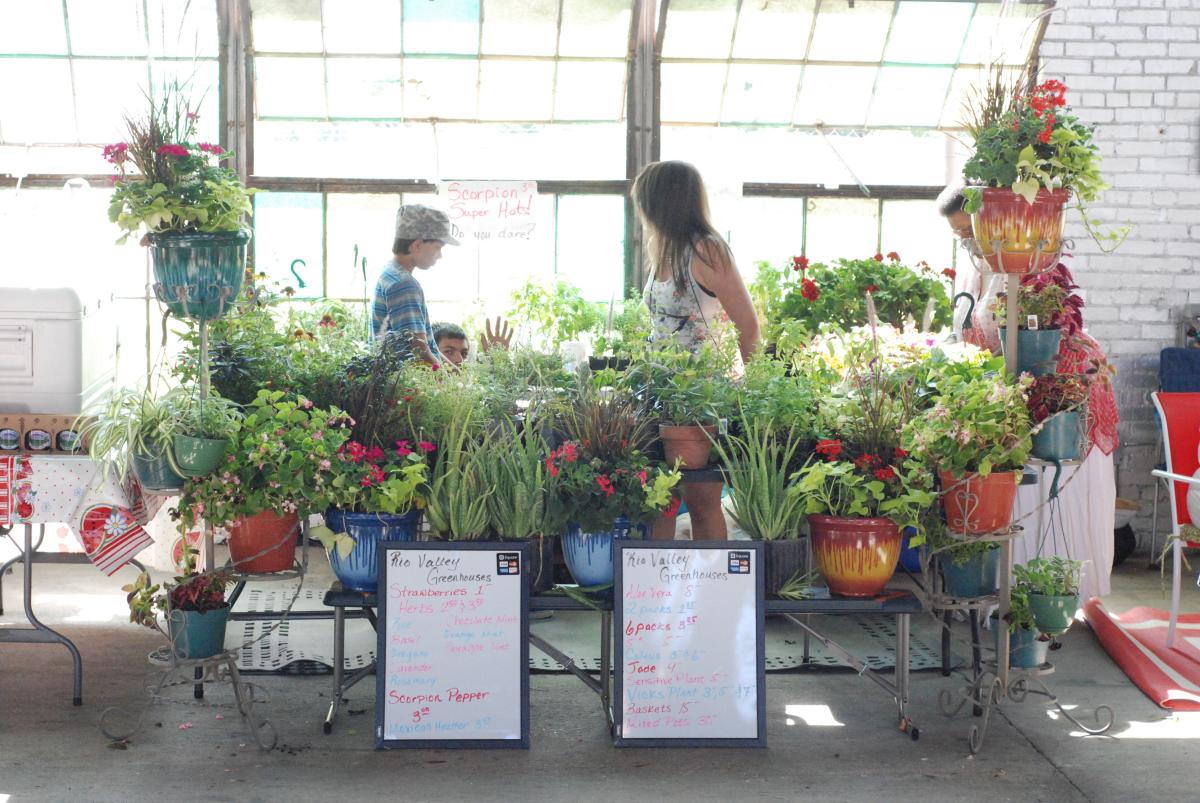 Above: Enjoy the bounty of the final Rail Yards Market of the season. Photograph courtesy of Rail Yards Market ABQ/Chad Gruber.
Sunday in Albuquerque: Say goodbye to summer at the final Rail Yards Market.
This Sunday marks an early end to the Rail Yards Market ABQ, seven weeks ahead of the intended schedule. "Nationally, all farmers' markets have seen about a 70 percent decrease in their income, but the cost of operation has not decreased," says assistant market manager Amy Jones. "That's why we are closing early. Without more support, we weren't able to stay open any longer. We hung on as long as we could."
Set in a dramatic building of Albuquerque's onetime bustling railyard, the market will be filled one last time with local makers, farmers, and bakers who sell roasted green chile, corn, buttery biscuits, fresh flowers, arugula, basil, aguas frescas, sourdough loaves, red chile, ceramics, jewelry, and more. "It's actually the peak of summer harvest right now, so you're going to find a ton of produce," Jones says. "We also have the Rail Yards Market veggie boxes, which are seven items curated from local farms. People get to see what's really local and seasonal."
Visitors and vendors alike are required to wear masks and maintain social distancing. If you don't want to shop in person, go to the Rail Yards Market ABQ website and purchase before 11:59 p.m. on Friday, then pick your items up Sunday morning. You can also choose curbside pickup for $6 and delivery veggie boxes for $7.
When shopping in person, remember to ask vendors for the items you're interested in rather than trying to grab them with your hands. There will be sanitizing stations throughout the market, as well as a capacity limit, so you may need to wait your turn. It is worth it to support locals and hold onto summer.
All weekend in Taos: Discover the studios where artists make their magic.
Seeing where an artist creates changes how you see the artist's works. This weekend presents that opportunity 19 times over during the Taos Studio Tour. Happening annually on Labor Day weekend for over 10 years, the tour invites you into studios in downtown Taos, Arroyo Seco, and Ranchos de Taos, Saturday through Monday.
On Friday at 5 p.m., the tour kicks off with a virtual preview night featuring examples of each artist's works to help you decide your route. A printable map and artist list are available online, then look for a tour flag at each location.
"In a gallery, everything is polished, and you see the finished result," says Sarah Bush, vice president of the Taos Studio Tour. "In a studio, you see artists' materials, and they give demonstrations. It has been a tough year for artists, so this is a really great way to support the New Mexico artist community."
See the ceramics studio of potter Lynn Fitzgerald, where she creates high-fire baking dishes in bold, bright hues. Be welcomed into the place where Robert Perez Jr. paints his Taos-area landscapes. (Trust us: The guy knows how to paint a cloud.) Or stop by and say hello to Bush herself. A mixed-media artist, she is premiering a new series on the theme of voting.
Above all, wear masks and maintain social distancing. Only five people (including the artist) are allowed in each studio at any given time, so you may have to wait your turn. It's open from 10 a.m. to 5 p.m. all three days. Some artists ask that you make appointments before visiting, and many offer virtual tours to those who don't feel comfortable venturing out.
** No matter what you do or where you venture on your staycation this weekend, keep an eye out for NM True Certified businesses to support. Find a complete list of them here or pick up a September/October issue of New Mexico Magazine at your nearest newsstand.