Above: Art123 Gallery hosts the sixth annual youth art show opening this weekend. Photograph courtesy of Art123 Gallery.
Make an appointment to visit Art123.  
Art123 Gallery, in Gallup, is all about supporting community. The gallery hosts annual student art shows with works by hundreds of young artists from McKinley County, and takes less than half of the standard 50 percent commission fee from all of its artists. When COVID-19 hit in March, "We knew we had to do something for our local arts community," Executive Director Rose Eason says.  
"One in four McKinley County residents make at least part of their income from the arts," she says. "When the flea markets are closed and the art markets are canceled, especially during the summer, artists are losing a significant amount of income they need to support their families."  
The gallery decided to waive its already minimal commission fee, meaning artists receive 100 percent of any sale. The board of directors also set up the Local Artist Support Fund, which offers grants between $200 and $300. So far, they've been able to support more than 30 artists, and have plans to donate to at least a dozen more. "We've always done our best to get as much money into artists' pockets as possible," Eason says.  
Art123 reopens by appointment only this Friday with time slots available between noon and 4 p.m. on Fridays and Saturdays. The appointments accommodate up to four people for 30 minutes. By signing up, you agree to wear a mask at all times in the gallery, maintain 6 feet of distance between you and others, and affirm that you are not experiencing any symptoms of COVID-19. 
Visit now to see the sixth-annual youth art show, exhibiting works by more than 600 students from 14 schools—watercolors, acrylic paintings, mixed-media collages, and giant collaborative works, including a 40-foot mural done by kids at Tohatchi High School. Sign up on the Art123 website or donate to the fund supporting local artists. Purchase a one-year membership and the gallery will donate 100 percent of the fee to the support fund, too.  
See LGBTQ plays read by the Almost Adults theater company.  
Bored, darling? How about a night at the theater?  
This Sunday, the Almost Adults theater company of Santa Fe reads a series of short LGBTQ plays on Zoom starting at 7 p.m. The three scripts: Where the Fireworks Come From, by playwright Michael Pisaturo; It Ain't Over 'Til the Pink Lady Sings, by Allison Fradkin; and I'm So Lonely, by New Mexican playwright Rose Provan.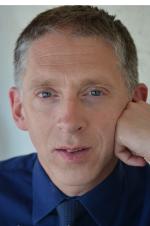 In 2015, producer and playwright Aaron Leventman wanted to put together a series of short LGBTQ plays he had written. After receiving funding from the Santa Fe Community Foundation and private donors, he got to work, and on opening night in September 2015 then Mayor Javier Gonzales declared the day LGBTQ Theater Day. "We were really happy with that, and then I realized there were other theater projects I wanted to produce," Leventman says. With that, Almost Adults was born. "It's now reforming itself over the pandemic to do this online theater event."  
The company plans to continue performing short readings on the last Sunday of each month. Of this weekend's triad, Leventman says Fireworks and Pink Lady maintain a dialogue between them. "They are both about the adolescent LGBTQ experience," he says. "One from the male perspective and one from the female perspective and you see how different those perspectives are. One is a comedy and one is a drama, so they're interesting to do together."  
The final reading, I'm So Lonely, speaks to our current times with a bit of levity. "It's a funny take on pandemic friendships and the desperate need for companionship during the lockdown and the extent people will go to make new friends."   
Zoom automatically calls up the person speaking to the biggest window on your screen, giving the experience an edited feel. Find the link on Almost Adult's Facebook page. 
Support Native artists and the Museum of Indian Arts and Culture.   
Every year, the Museum of New Mexico Foundation hosts the Native Treasures market on Memorial Day Weekend as a benefit for the Museum of Indian Arts and Culture, in Santa Fe. Two hundred indigenous artists gather at the Santa Fe Convention Center and sell their works over the two-day market, which opens with an auction on Friday night. This year, the market was canceled, but the auction is on—online, that is. It's open now, with final bids accepted just before 5 p.m. Sunday.  
The fundraising effort will split proceeds 50/50 between the artists and the museum. Pay a $10 registration fee to peruse the wares, including kachinas, glass art, knives, pottery, prints, sculpture, textiles, photography, jewelry, and more.   
Foundation President Jamie Clements says supporting such efforts is imperative to help artists make it through the pandemic. "We are all suffering from the closing of Native art markets and markets in general. Our shops have been closed since mid-March and we represent as many as 500 Native artists there," says Clements. "It's really a two-fold purpose: to give the artists an opportunity to sell their work and gain visibility, and to support the Museum of Indian Arts and Culture, since our fundraising efforts for them are really at a standstill."   
So far, more than 400 people have registered and bid over $40,000 on items, a number Clements hopes to double over the next few days.   
Catch a concert by Zoltan and the Fortune Tellers.  
Throughout this pandemic, we've touted the benefit of music and its incomparable capacity to soothe and inspire. Put on an upbeat album and feel your spirits lift. Same goes for catching a livestreamed performance, and on Saturday, you can witness one by a zany Albuquerque band when Zoltan and the Fortune Tellers deliver their mashup of folk, electric, and swing music.  
They perform as part of the AMP Concerts livestreaming series, which pays everyone involved in the performance to support creatives in the community. The band's sound, look, and skills are so Wild West authentic that they've been in movies like The Lone Ranger (2013) and A Million Ways to Die in the West (2014).  
The concert starts at 6 p.m. Find it on AMP Concert's Facebook page.  
Take me to the river, I wanna go.  
It runs through the canyons near Abiquiú and Ghost Ranch, slow and cool and winding. Sandy beaches and rocky resting points at its edges, it holds places made for wasting all the hours in a hot summer day. The waters in the Chama River eddy in pools for swimming, splashing, and washing off every bit of weekday stress.  
There are many ways to access the Chama, and many points along it where you can pull off and find a spot all your own. It's a great place to fly-fish, picnic, or sunbathe. Post up alongside it and read a great book. Bring an inner tube and stay in the mild water until you're pruned. Remember, summer never lasts as long as you think it will.