Shonto Begay's Rhythms from the Edge of the Rez is one of the must-see works in the new exhibit at the Wheelwright Museum of the American Indian. Photograph courtesy of the Wheelwright Museum of the American Indian.
Hitch a ride with Shonto Begay.
Neo-impressionist painter Shonto Begay (Diné) takes visitors on a trip through time and Navajo history in Shonto Begay: Eyes of the World, a new exhibit at the Wheelwright Museum of the American Indian through October 2. Curated by Zachary Miller (Chickasaw), the show delivers on numerous fronts: an autobiographical narrative, homage to Diné cosmology, and exploration of subjugation. "It's almost a mini retrospective," Miller says.
Many of the works are from Begay's personal collection, and some stand nearly 7 feet tall, inviting visitors to lose themselves in swirling landscapes, one of which serves as a metaphor for hitchhiking. "You walk in and you encounter this guy with his thumb out. The show takes viewers on a journey through the history of the Diné people and through Shonto's life."
Miller had to rethink the exhibit when the pandemic hit and ended up with a smaller show than he had originally planned. "It turned out for the best," he says. "Things have room to breathe, and, with fewer works, they are distilled with that much more power."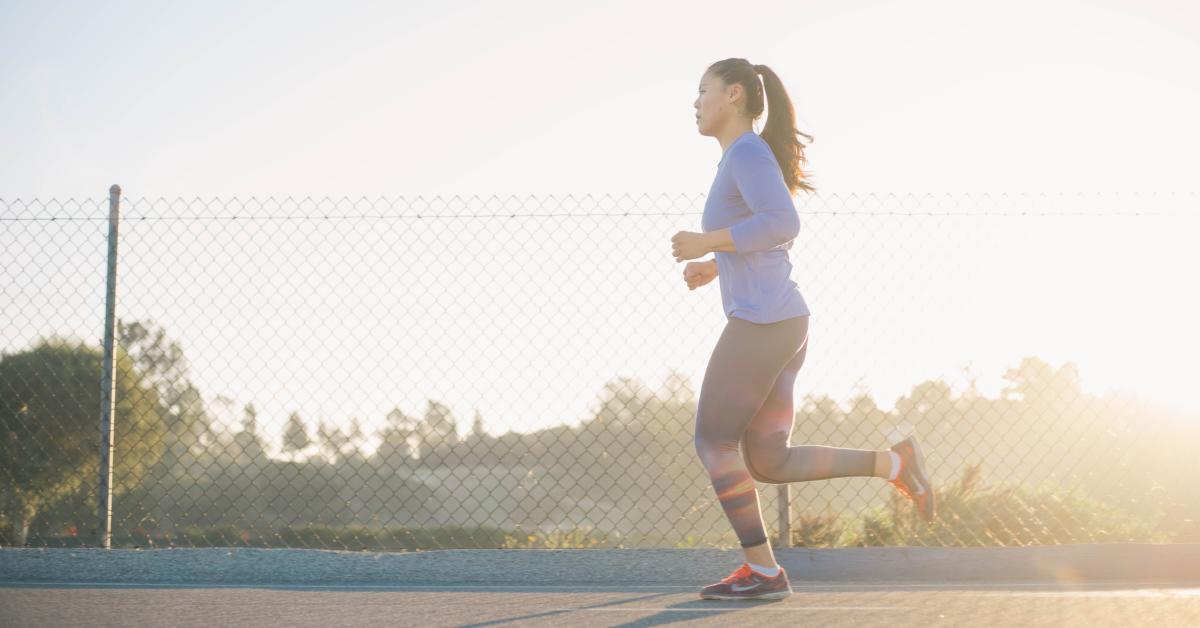 Support the Albuquerque BioPark by running for the cause wherever you might be. Photograph by Andrew Tanglao/Unsplash.
Mooove for the zoo.
Grab your running shoes and hit the pavement to raise money for the Albuquerque BioPark during the 36th annual Run for the Zoo. Register online and run, bike, walk, or skate one mile, 5k, 10k, a half or full marathon, from anywhere in the world between May 2 and May 9. Track your progress with a GPS, snap photos, and post them with the hashtag #virtualrunforthezoo for a chance to be featured on social media. Last year's virtual event raised $100,000. This year, the BioPark is aiming for $125,000. That could buy a lot of monkey chow.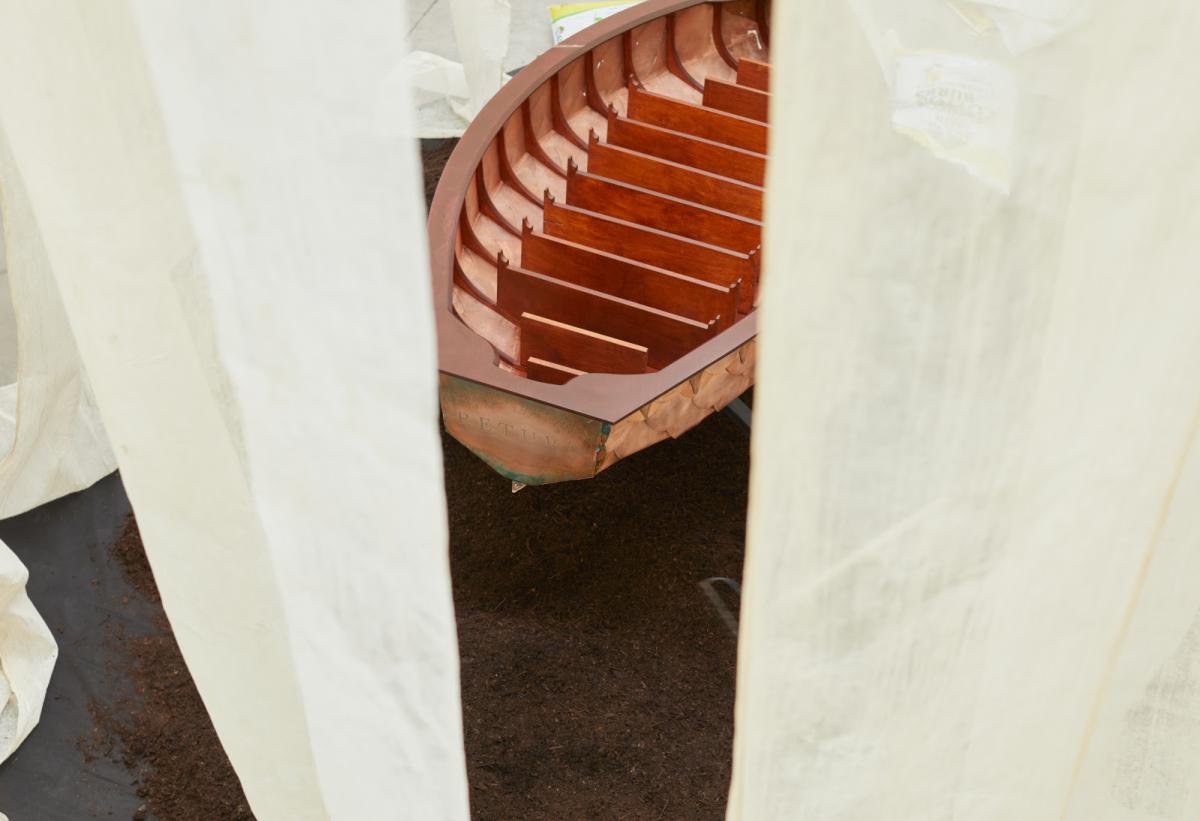 Nikesha Breeze's solo show at Form & Concept includes the Ark of Return. Photograph courtesy of Form & Concept.  
Experience Afrofuturism.
Four Sites of Return: Ritual/Remembrance/Reparation/Return, a solo exhibit by multidisciplinary, nonbinary artist Nikesha Breeze is at Form & Concept, in Santa Fe, April 30 through June 15. The works include a book of Breeze's original poetry, a screening of Stages of Tectonic Blackness, a film made by and starring Breeze; the Ark of Return, an intricately wrought wooden boat that provides a stage for Breeze's ritual performance; 108 ceramic death masks; and seven archival portraits of Black ancestors.
"I am truly elated to be able to see it all in the way I've intended and dreamed it for so long," Breeze says. "It feels really cohesive, all of the disparate ideas really came together. We took out walls and remade new walls. I changed it all to hold the energy I needed for this, and it really worked."
Breeze sees their art, their mothering, their activism, and their community as one continuation of the same intention. "I have all of these roles I play," she says. "Each thing I am doing feels like the way I care for the world. They are not separate. It feels beautiful to know and express that." Reservations are encouraged but not required. If you do reserve a spot, you have an hour to explore this prolific show.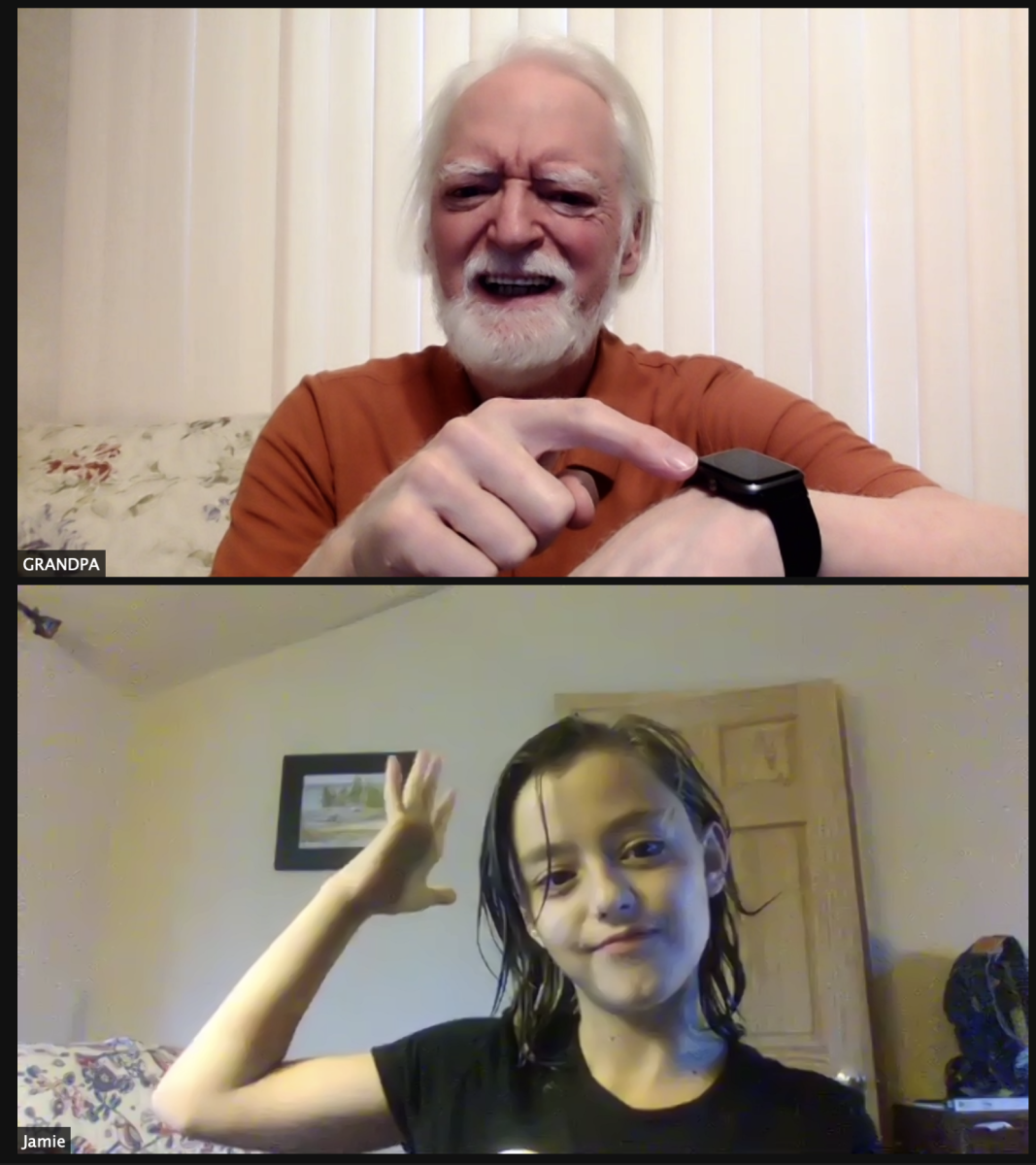 A very of-the-moment play, Curious Smiles, centers around a 30-minute Zoom call between a grandfather and his granddaughter. Photograph courtesy of Teatro Paraguas.
Make a smiley face.
Playwright John F. Benjamin wrote the first iteration of Curious Smiles after a conversation with his toddler grandchildren. "They asked about wrinkles and sharing wisdom, or not sharing wisdom," Benjamin says. "This version is an adaptation for the COVID environment."
In Curious Smiles, the audience eavesdrops on a 30-minute conversation between a grandfather and his spunky granddaughter over Zoom. The two talk about vaccines and mundanely wonderful things. "It's charming, it lifts the spirits, and it's funny," says Benjamin. "It's a very positive play with humor and that's not a bad thing for people right now." Santa Fe's Teatro Paraguas hosts virtual performances Friday and Saturday evening, plus a Sunday matinee. Admission is free; donations are greatly appreciated.
Count it down: cinco, cuatro, tres, dos ...
Cinco de Mayo starts on Uno de Mayo during the Primero de Mayo Fest, a drive-in concert in Socorro this Saturday from 1 to 6 p.m. Three local acts—Baracutanga, Nina Tolentino, and the Murillos—perform from the Macey Center parking lot. Baracutanga specializes in a variety of South American rhythms, Tolentino sings romantic Mexican classics, and the Murillos play a mix of classic rock and Mexican favorites.
RSVP and fill out an information sheet to attend. You can also watch it from home, livestreamed on New Mexico Tech's Performing Art Series webpage—but you'll miss out on the Cubish food truck's Cuban-Irish fare. ¡Que viva!