The New Mexico Gay Men's Choir presents its virtual Home for the Holidays concert on Saturday. Photograph courtesy of New Mexico Gay Men's Choir.
Hark! The virtual angels sing. 
Holiday music pipes into our homes this year, courtesy of livestream technology. The New Mexico Gay Men's Choir asked members to record each part of various Christmas classics solo, then meshed them all together for a Home for the Holidays concert, Saturday at 7:30 p.m. "We went from never having made recordings like this to being able to make a completely virtual concert," says artistic director Aaron Howe. "It is just amazing to me, and I am so proud of what we have done."  
The Santa Fe Symphony performs Christmas Treasures from the beautiful Cathedral Basilica, premiering Sunday at 4 p.m., and available online for 30 days. The set list includes a chamber orchestra presentation of Arcangelo Corelli's Christmas Concerto, a stellar rendition of Jingle Bells, and Fantasia on Greensleeves. 
The multicultural history of the holidays comes to life with music and dances during Musica Buena: Celebrating Yuletide Traditions in New Mexico, hosted by the International Folk Art Market, in Santa Fe, on Saturday at 7 p.m. The six short videos include the Los Comanches dances at Taos Pueblo, which welcome the New Year.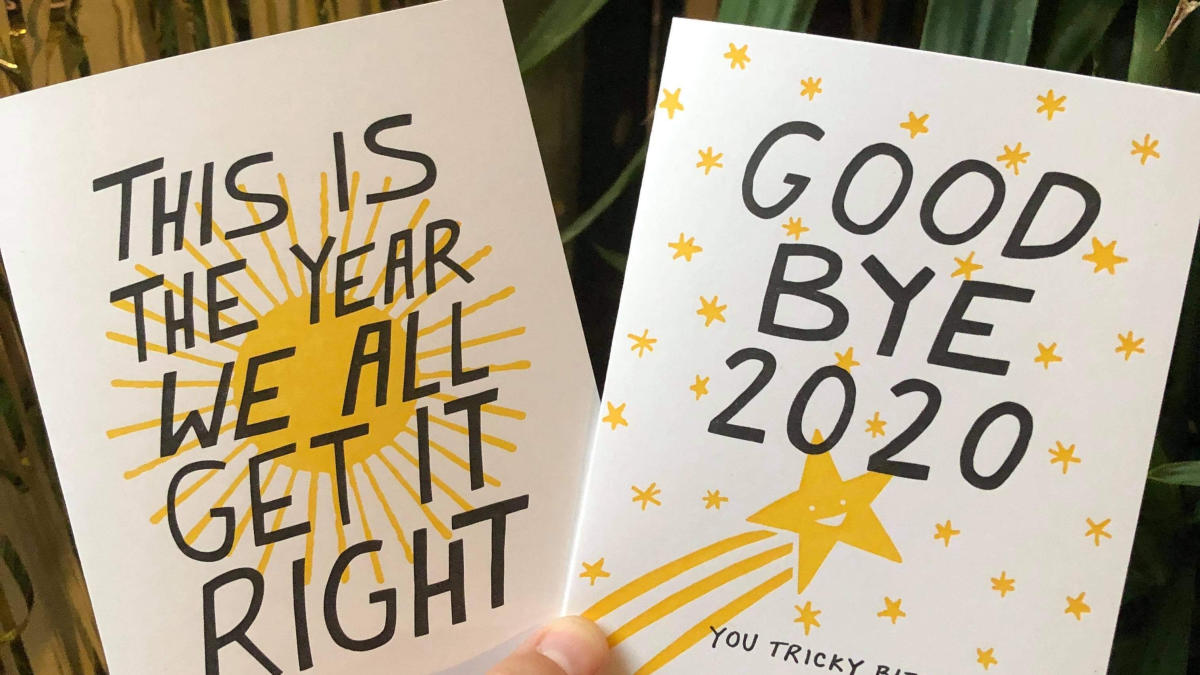 Power & Light Press creates whimsical cards for any occasion. Photograph courtesy of Power & Light Press.
Shop Santa Fe! 
The annual String of Lights Market at the Farmers' Market Pavilion in the Santa Fe Railyard is going virtual this year, while retaining its gleam as a great place to score locally made gifts. All through December, 80 participating vendors will show and sell their works online. Market organizer Lisa Bell's favorites include Power & Light Press. "Womxn-owned and -operated, they make hilarious and poignant cards, and also curate an online gift shop, perfect for a whole range of occasions," she says. She also likes the hand-printed bandanas by MexiModern's Jessie Baca. "Her La Paloma design is a gift anyone will love."
Shop Taos! 
Taos Today, a virtual exhibit by the Taos Arts Council and Western Gallery, features more than 100 works for sale, by 50 contemporary Taos artists. "There are a lot of mediums," says Western Gallery owner George Irwin. "It's pretty heavily paintings, but there are textiles, fine jewelry, photography, and sculpture, too." 
Irwin is particularly excited to feature textiles by Josh Tafoya. "His mix of traditional weaving and current fashion is really cool." Tafoya's palette is natural and vibrant, setting peachy tones against deep midnight blues. 
Every sale matters to artists right now, he says. "Online commerce is not what artists do," he says. "They make art." 
The exhibit will be up through January 5. Shop as soon as possible to ensure your purchases arrive in time for Christmas morning.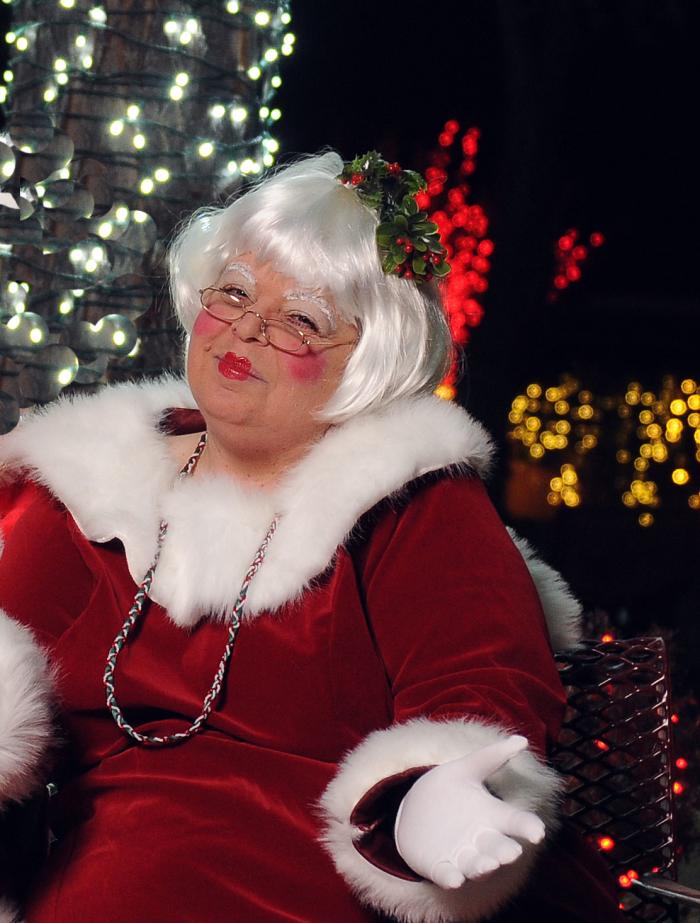 Susi Wolf presents a kid-friendly story time as Mr. Claus. Courtesy of Susi Wolf.
Hang with Mrs. Claus 
"The very essence of storytelling is connection," says Susi Wolf. "It connects us as a species, to ourselves, and to our higher power." Wolf has been a storyteller for more than 25 years and has carried that skill to women in domestic abuse shelters, prisons, and homeless shelters in Albuquerque. This Saturday at 2 p.m., she conjures herself into Mrs. Claus Storytelling, a 30-minute kid-size session that includes a sing-along and time for those both naughty and nice to tell Santa's wife what they wish for. 
"I just knew I had stepped into something that was truly on my path," Wolf says of her storytelling roots. "I was dealing with children, and they really trusted me." 
Sign up via Eventbrite before the event begins.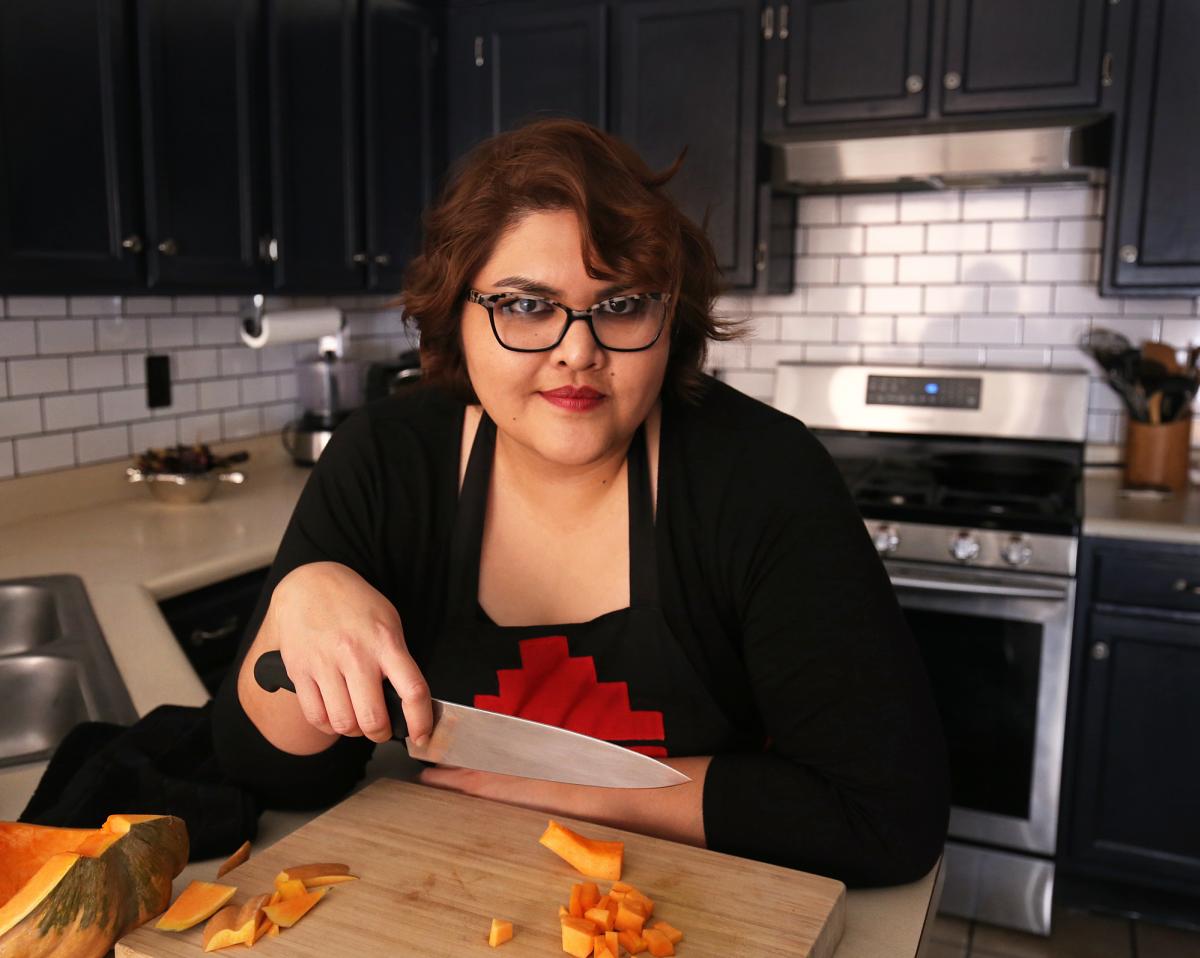 Andi Murphy, of The Toasted Sister Podcast, is among the panelist for Food & Feminism on Friday. Photograph courtesy of Andi Murphy.
Catch the new Native food wave. 
Andi Murphy rides the cutting edge of a national movement to reclaim Indigenous food roots. An Albuquerque food writer and host of The Toasted Sister podcast, she invites others aboard with a Food & Feminism panel at 6 p.m. Friday. "I plan to talk about Native Food Movement 101," she says. "In Native America, many communities have a matriarchy. Our moms and grandmothers and great-grandmothers are the ones holding this food knowledge and passing it on. I think that needs to be celebrated, and I am going to try to do that. I am going to drop a bunch of women's names." 
Joined by Gina Rae La Cerva, an environmental anthropologist and author of Feasting Wild, plus Paula Garcia, executive director of the New Mexico Acequia Association, the panel also explores heirloom seeds and managing water resources. 
Register ahead of time. The free event is hosted by Santa Fe's Center for Contemporary Art.