Cathedral Basilica of St. Francis de Assisi sets the mood for Performance Santa Fe's Christmas at the Cathedral. Photograph courtesy of Dave Dilli.
O night divine. 
Performance Santa Fe pairs holiday classics with classic architecture for Christmas at the Cathedral. The star-studded virtual holiday concert ($50 donation requested) includes classics like "Have Yourself a Merry Little Christmas," "Silver Bells" and "O Holy Night" livestreamed Saturday at 7 p.m. from the Cathedral Basilica of St. Francis de Assisi.
"We are highlighting more than a dozen of the biggest artists who call Santa Fe home," says Chad Hilligus, executive and artistic director of Performance Santa Fe. World-renowned mezzo soprano Beth Clayton, violist and Juilliard professor Toby Appel, and accomplished pianist Jacquelyn Helin are just some of the talent set to perform beneath the vaulted ceilings.
"The cathedral is one of seven venues we present in and it's one of our favorites because of the architecture and acoustics, which really lend themselves to vocal music," says Hilligus. "It brings in the holiday season and makes it enchanting."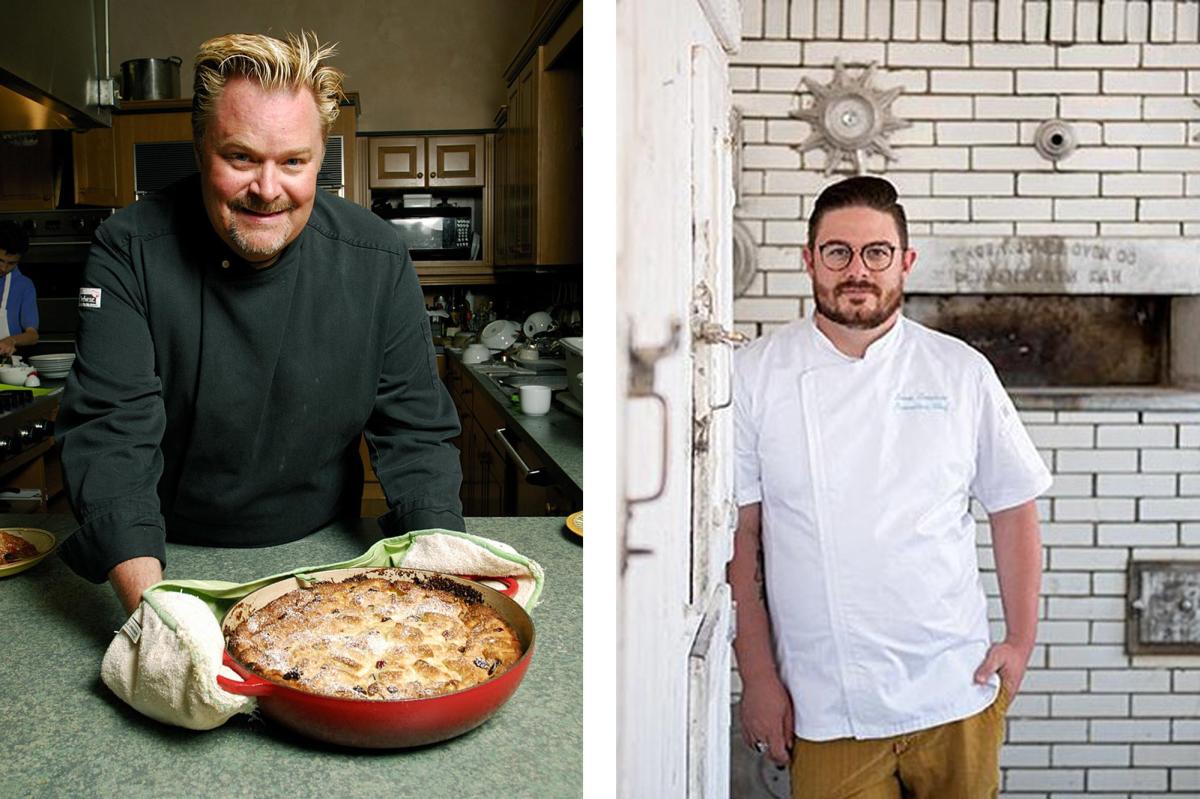 Chefs Johnny Vee and Sean Sinclair put their own twist on Fred Harvey classics for the holidays. Photographs courtesy of Fred Harvey Foodie Dinners.
Cook a Fred Harvey Christmas meal. 
Chefs Sean Sinclair and Johnny Vee dig into the Fred Harvey recipe box to create four courses of favorites—with some added flair of their own—during the Castañeda Christmas Cooking Class.
Livestreamed from the Castañeda Hotel in Las Vegas, a onetime Harvey hotel, the two-hour event showcases canapes with caviar, crab bisque, chicken Lucrecio (an adaptation of La Fonda Chef Konrad Allgaier's famous recipe), and chocolate puffs with strawberry preserves. Along with tips and tricks from the chefs, bestselling author Stephen Fried provides historical commentary. The evening's proceeds benefit the New Mexico History Museum, home of the only permanent Fred Harvey collection in the country. 
Ruidoso's White Mountain Recreation Complex hosts the city's drive-thru holiday light display. Photograph courtesy of Ruidoso Parks and Recreation Department.
Be merry and bright. 
Ruidoso's Christmas Lights Drive-Thru Light Display and Laser Show brightens your holiday with a spectacle that would make Clark Griswold jealous. After a successful Halloween haunted drive-thru, the Ruidoso Parks and Recreation Department planned a similar experience for the holidays. "We're really excited and hoping it will be something new and different for our community," says Jazmin Estrada, recreation and event supervisor. 
The White Mountain Recreational Complex has been transformed into a glittery winter wonderland, with a lighted path that features 15 elf displays and illuminated trees. The show begins at 6 p.m. Saturday with cars entering on Kansas City Drive. A 20-minute Christmas-themed laser show fires up at 8 p.m., accompanied by a soundtrack of holiday hits on 1490-AM KRUI. Reservations are required.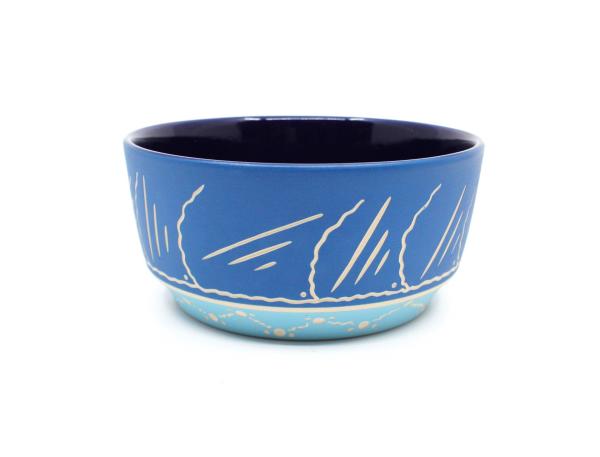 Chris Casey's ceramics are among the items available at Hecho a Mano gallery in Santa Fe. Photograph courtesy of Hecho a Mano.
Shop local (and soon)! 
The days until Christmas are dwindling, but there's still (very limited) time to order from Hecho a Mano, the Canyon Road gallery, in Santa Fe, carrying only New Mexican–made goods.
Make someone's year with a stunning ceramic bowl by Albuquerque-based artist Chris Casey, known for his unique process of carving prismatic pieces. The Nopalitos Grandes earrings by Clementine & Co. Jewelry are little silver cacti pads for your ears. And Hecho a Mano has art prints ranging from under $50 to thousands to fulfill any collector's appetite. Place orders by Saturday, December 19, for express delivery to ensure Christmas eve arrival. 
Catch a holly jolly variety show. 
While stages and theaters around the world have mostly gone dark, the Albuquerque Little Theatre wanted to bring some light back into the holidays. So Henry Avery, executive and artistic director, reached out to a host of arts organizations to develop A Very Merry Community Christmas, a variety show with acts from dozens of New Mexico entertainment groups.
"I figured there were other individuals who wouldn't have the opportunity to celebrate the holiday on stage," says Avery. "The response was overwhelming. Suddenly you realize you aren't alone. From the talent to the audiences, everyone wants something." 
With pre-recorded performances Saturday at 7:30 p.m. and Sunday at 2 p.m., the show ($12) features a ballet duet from The Nutcracker, choral numbers, a comedic version of The Night Before Christmas, a classic guitar and flamenco performance, and much more.