Paul Schmit's Neowise will be on display this weekend at the Tularosa Basin Gallery of Photography, in Carrizozo. Photograph by Paul Schmit.
Get in the picture.
Admire the winning images—and purchase prints—from the 20th Annual New Mexico Magazine Photography Contest this weekend at the Tularosa Basin Gallery of Photography, in Carrizozo. Thirty-one images from seven categories, including Nightscapes, People, and Experiences celebrate the beauty of our state.
Gallery owner and contest judge Warren Malkerson has featured prints from the winners for the past six years. "We're living in the Land of Enchantment," he says. "It's so beautiful, and these images really cover the vast beauty of the state." An early crowd favorite has been Apple and a Prayer, by Joaquin Martinez. "It really says so much, without having to say anything," Malkerson says.
If you can't make the two-day exhibit in person, see it on the gallery's website, where you can order prints in a variety of sizes. If you visit in person, keep in mind that occupancy limits mean only six people are allowed in the space at one time, and every visitor must wear a mask.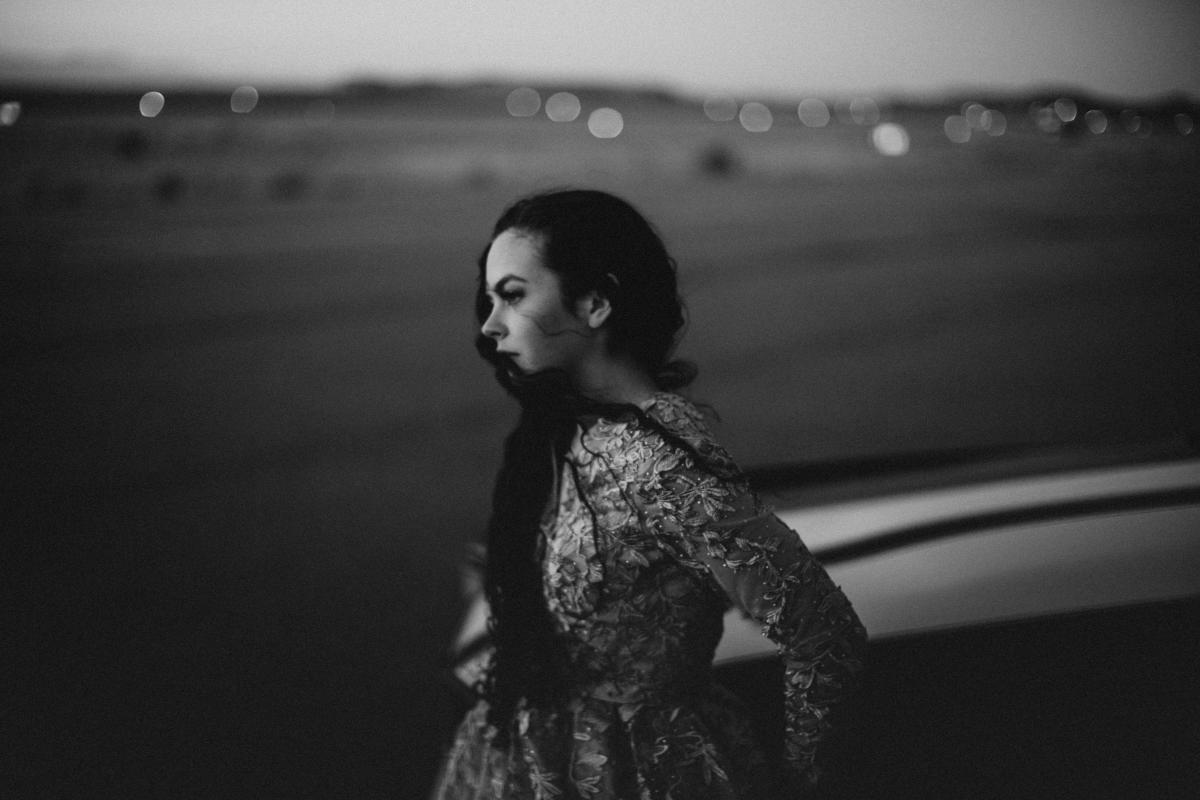 Chevel Shepherd will perform during Food for Love, a virtual benefit concert for the New Mexico Association of Food Banks. Photograph courtesy of Shutter Freek.
Jam out for a good cause.
On Saturday, some of the biggest names in music—Lyle Lovett, Marcia Ball, Delbert McClinton, the Chicks, Chevel Shepherd, and a whole lot more—perform to help feed hungry people during Food for Love. The virtual benefit, hosted by AMP Concerts, raises money for the New Mexico Association Food Banks.
"It's going to be an amazing show," organizer Bill Banowsky says. "These incredibly successful artists from all over have come together to support hunger relief in New Mexico." Every dollar donated can buy up to four nutritious meals, and the money goes directly to five food banks that cover all 33 counties in the state.
Special appearances by Gov. Michelle Lujan Grisham, former Gov. Bill Richardson, George RR Martin, Hampton Sides, Ali MacGraw, N. Scott Momaday, and others join pre-recorded performances from more than 60 top-name musicians.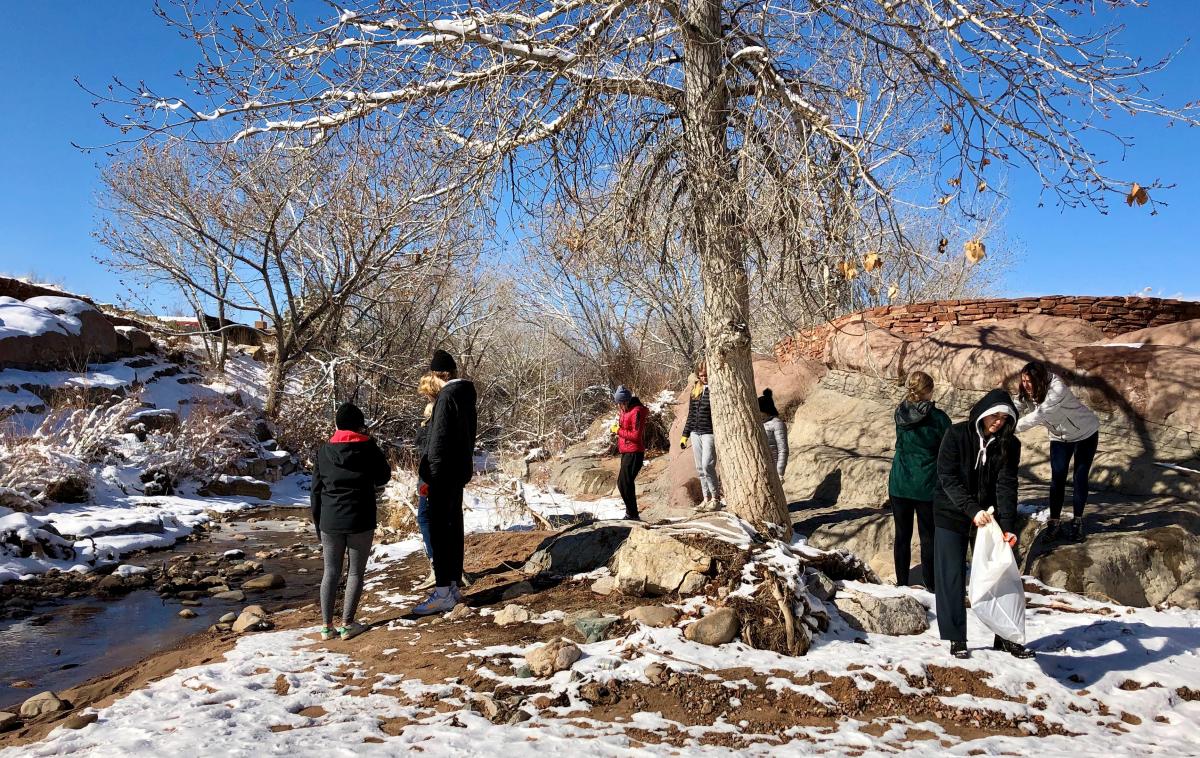 Join the Santa Fe Watershed Association this weekend to help clean up the Santa Fe River. Photography courtesy of Santa Fe Watershed Association.
Lend a hand.
Glove up and head to the Santa Fe River this weekend for the 15th annual Love Your River Day. The socially distanced clean-up, hosted by the Santa Fe Watershed Association, suggests spots like the downtown section of the river that runs along East and West Alameda, Arroyo de los Chamisos, near Sam's Club, and anywhere else that is convenient for you.
"Keeping our waterways clean is essential for being a good upstream neighbor," says Amara Nash, Adopt-the-River and Adopt-an-Arroyo program manager. "All the trash that stays in our waterways gets washed down to communities such as La Ciénega and Cochiti Pueblo, which then have to deal with a problem that they have no power to control."
Cleaning a river can be muddy work, so wear comfortable clothing that you don't mind getting dirty, sturdy footwear, sunscreen, and gloves. Nab a trash bag at Frenchy's Park or bring your own—and wear your mask.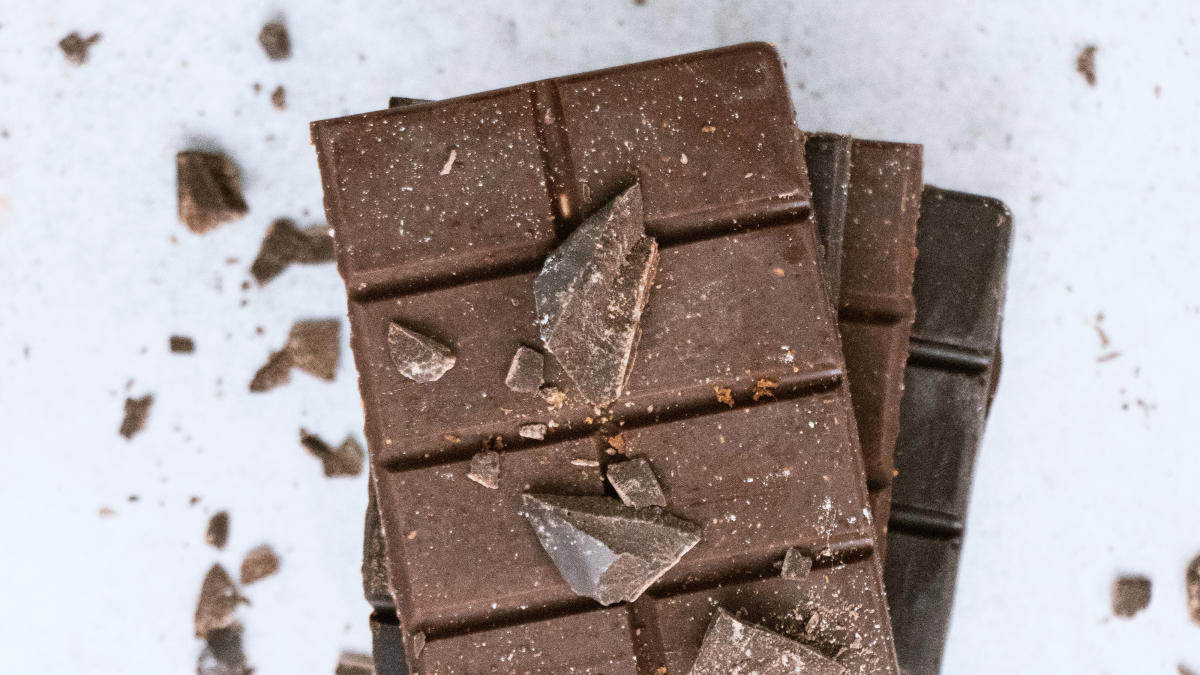 Learn new recipes using chocolate in a virtual cooking class by Heritage Inspirations. Photograph by Tetiana Bykovets/Unsplash.
Make a date with chocolate.
"Chocolate has two important ingredients that make it a love potion: phenylethylamine and serotonin, which enhance our happiness and feelings of love," says Angelisa Murray, CEO at Heritage Inspirations. "There are legendary stories that Montezuma was fueling his romantic urges with cocoa."  
Learn to make drinking chocolate and mole enchiladas with Indigenous chefs Lois Ellen Frank and Walter Whitewater during Lovers & Indulgence, a virtual cooking class from Heritage Inspirations on Thursday at 3 p.m. (If you miss the live Zoom event, you can buy tickets to see the recorded version later.) "Our recommendation is to watch the class live or the recorded webinar first, then download the recipes, pick up the ingredients and start cooking," Murray says. Share the event with a loved one near or far for a sweet Valentine's Day experience.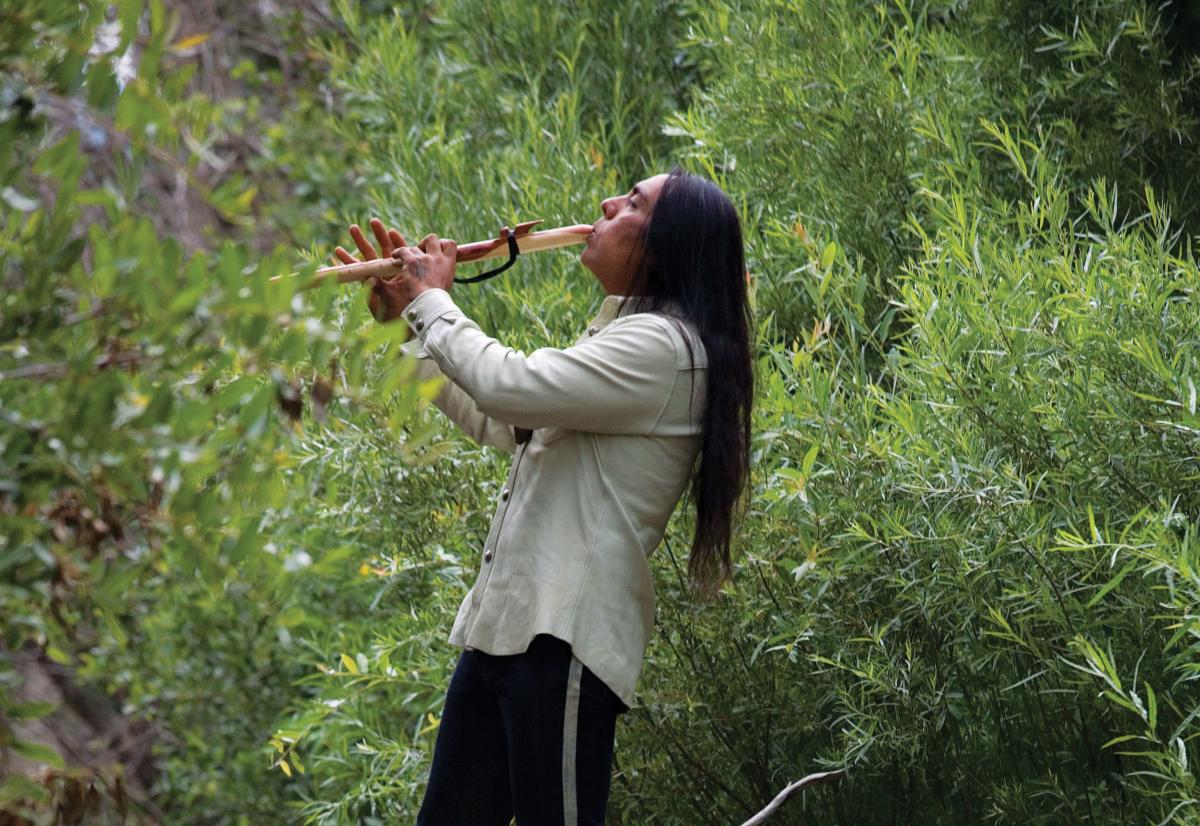 Watch Robert Mirabal perform during a virtual concert for Valentine's Day. Photograph by Kate Russell. 
Find serenity with Robert Mirabal.
Let your worries melt away as you watch Messages of Love, a pre-recorded concert by two-time Grammy-winning artist Robert Mirabal (Taos Pueblo), who performs from the dreamy cliffs at Ghost Ranch, in Abiquiú, on Valentine's Day at 4 p.m. The renowned flutist makes the instruments he plays, many of which are on display in museums like the Smithsonian Institution. Cozy up with blankets and a fire to watch his performance. The proceeds from your $25 ticket support Ghost Ranch.