Sign up for a bounty of farm fresh veggies and more during national CSA week. Photograph by Unsplash/Shelly Pauls.
Eat local.
Spring's coming, we promise. And here's a sign: It's national CSA week! Community Supported Agriculture (CSA) connects residents to local farmers through subscription boxes of fresh produce. The programs ensure farmers have the funds to operate and provide customers with the freshest food. The New Mexico Farmers' Marketing Association has a list of CSAs throughout the state. Most offer weekly pickups, and some let your customize your box. If you'd rather make an in-person, statewide tour of markets (it could take spring through fall to hit them all), the association has the lowdown on each and every one.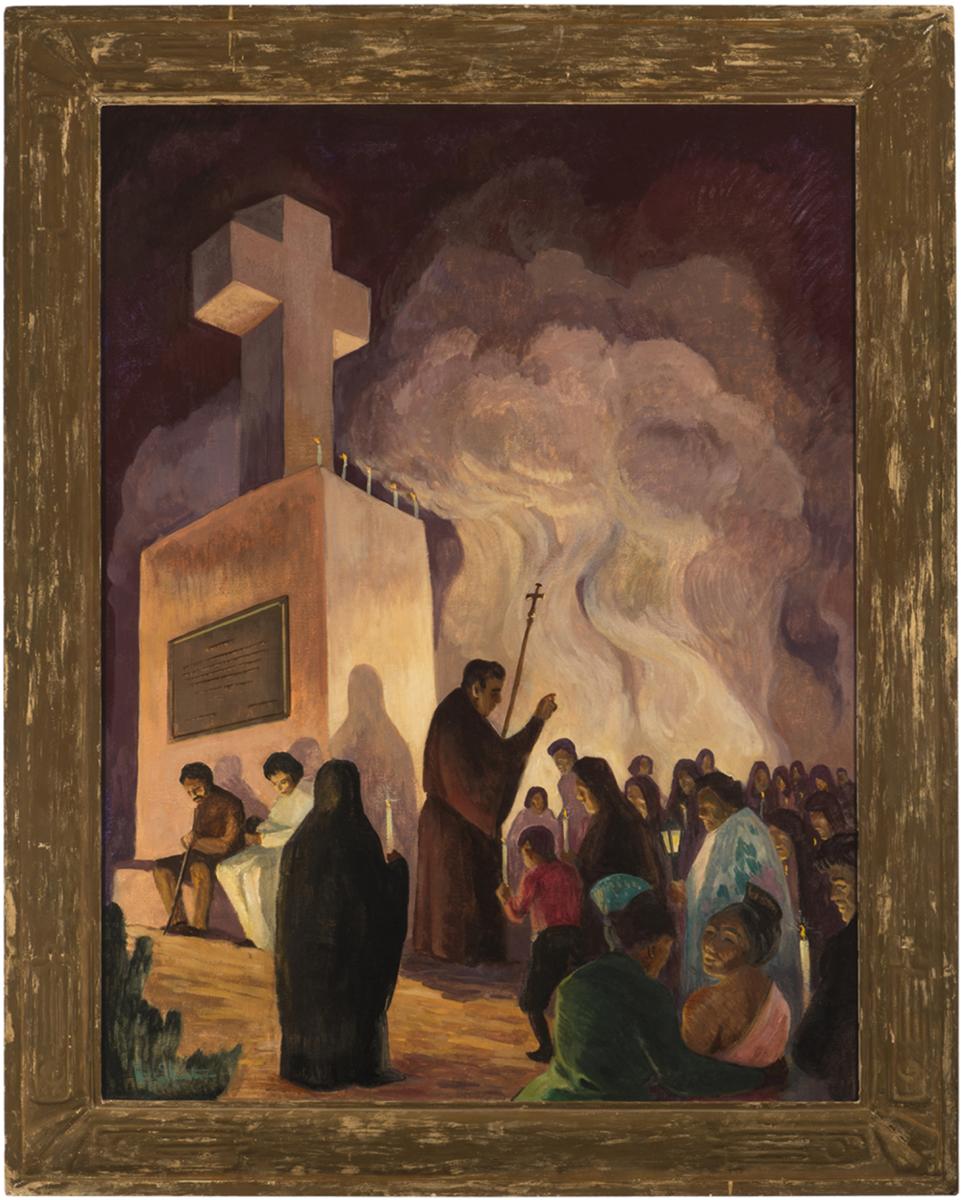 Will Shuster's Sermon at Cross of the Martyrs is among the works included in the New Mexico Museum of Art's exhibit A Fiery Light: Will Shuster's New Mexico. Photograph courtesy of New Mexico Museum of Art.
Go boho.
Experience the madcap reign of Los Cinco Pintores in Santa Fe at the recently reopened New Mexico Museum of Art. In A Fiery Light: Will Shuster's New Mexico, the early 20th-century "Five Painters" group comes to life through 37 works by and about Shuster—a Cinco Pintores founder, father of Zozobra, and original cool-kid artist.
"Shuster was part of this bohemian, kind of anti-establishment group of artists," says curator Christian Waguespack. "They were a younger generation interested in bringing art to the people and to the community. They wanted to show in galleries and at the museum, but they also wanted their art in places like schools, workhouses, and prisons. They felt art needed to be everywhere and for everyone. That's something we're still struggling with as a community today."  
For Waguespack, the story behind one painting in the exhibit showcases Shuster's nature as a fearless bon vivant. Shuster created Carlsbad Caverns in 1934, when he and fellow Cinco Pintores member Walter Mruk headed south to paint the legendary caves. Shuster's New York City mentors discouraged the trip, with good reason. Photographs from it show Shuster and Mruk drinking homemade liquor in the desert before heading into the caves with only candles for light. "It captures the adventurous, fun-loving nature of the Cinco Pintores, and also this embrace of the natural unknown," Waguespack says. A virtual version of the exhibit can also be viewed on the museum's website.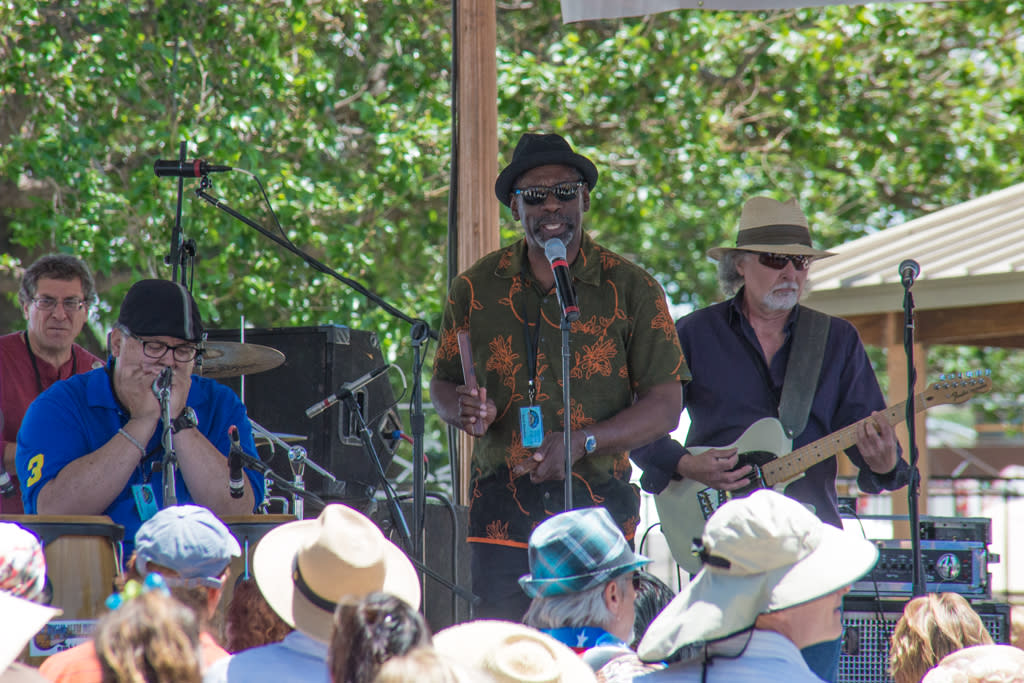 Blue Monday will be among the acts performing at the Socorro Sessions Mardi Gras Fest. Photograph courtesy of Socorro Sessions Mardi Gras Fest.
Let the good times roll.
Celebrate Mardi Gras pandemic-style with two R&B groups—Blue Monday and the Rio Grande Voodoo Band—at Socorro Sessions Mardi Gras Fest. Kicking off at 1 p.m. Saturday, the drive-in afternoon of tunes in the Macey Center parking lot is sure to deliver bons temps. "This concert will put a good spell on you, enchanting enough to take those blues away," says Ronna Kalish, director of New Mexico Tech's performing art series. RSVP for a space, where up to five people can enjoy the concert plus food-truck eats. You can also catch the livestream show from home.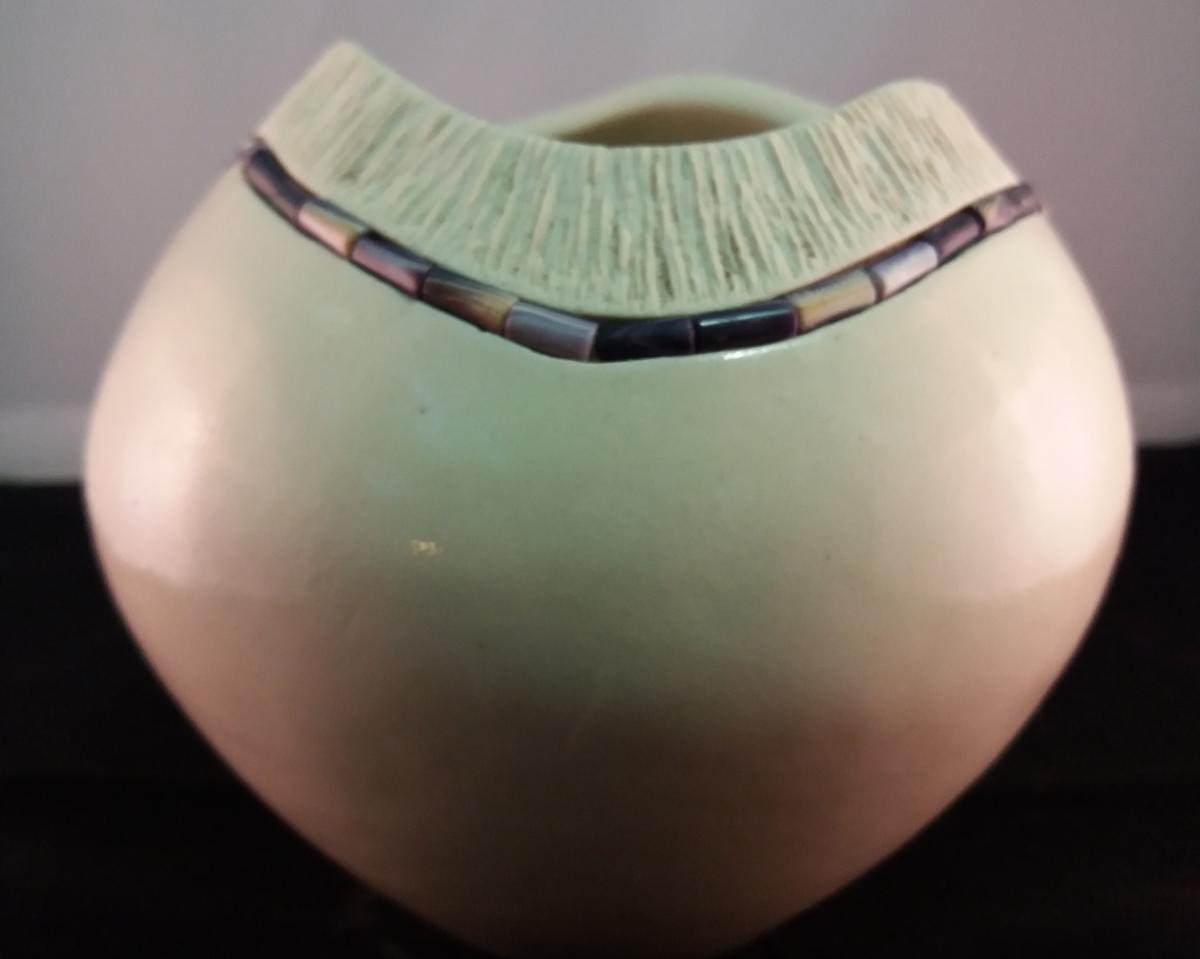 Brenda Hill leads a free pottery class hosted by Seeds. Photograph courtesy of Brenda Hill.
Take a pot shot.
Learn the basics of making a coil pot with Brenda Hill (Tuscarora, Mohawk, Mississippi Choctaw, and Cape Verdean) at 3 p.m. Saturday, when she teaches Northeast Woodlands Pottery Making. The free virtual class (pre-register online) is hosted by Seeds, a Santa Fe organization that produces cultural events and workshops supporting Indigenous arts.
Hill learned ceramics from her mother before attending the Institute of American Indian Arts, where she graduated with honors in traditional pottery in 1995. She welcomes all comers and says you can probably find suitable materials and tools around the house. Pick up some Play-Doh or other play putty if you don't want to purchase clay. Sticks, shells, and rocks make great tools and emulate those of pre-contact potters. "Sometimes I use things like a straw to make eyes on a face, or lids to make other shapes," Hill says.
With a few hours to talk technique and demonstrate skills, Hill aims to get through the basics of hand-building pottery. "It will be a good class for beginners to advanced," she promises.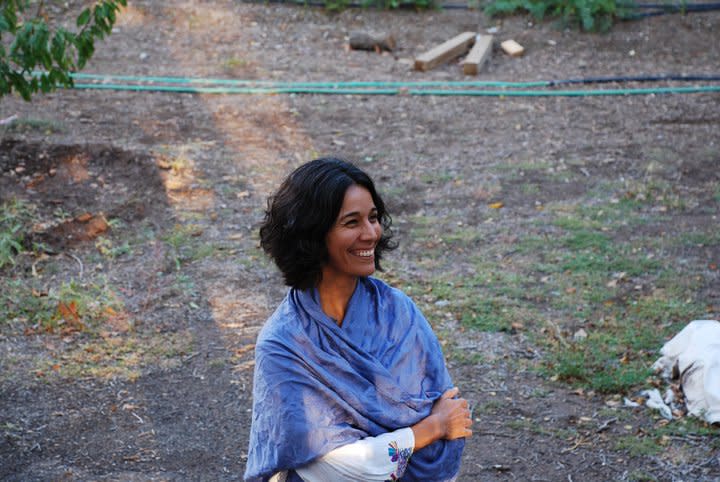 Former Albuquerque poet laureate Michelle Otero will read from her new collection, Bosque, on Sunday. Photograph by Henry Rael.
Have a good ode day.
Michelle Otero marks the debut of Bosque, her new collection of poems, at 3 p.m. Sunday with a reading and conversation hosted by BookWorks. Inspired by long and frequent walks through the cottonwood forest surrounding the Río Grande during her 2018–20 tenure as Albuquerque's poet laureate, Otero considers this an ode to the Land of Enchantment. "I wouldn't be a poet or a writer without this place," says the Harvard graduate and Deming native. "The audience and the reader complete the process."