Jackie Riccio's artistic living space invites viewers to consider everything that home has become. Photograph courtesy of Richard Levy Gallery.
Step into a trippy "home." 
Artist Jackie Riccio reinvents the Richard Levy Gallery as a pseudo-domestic space in the new exhibit Land of Plenty, which is online only, at least for now. Commenting on the way we do everything from home these days, the exhibit includes murals, three-dimensional paintings, collages, and tufted works set into a home-like scene.
Riccio aimed to mimic the way she curates her own home, with bright colors and lots of textiles throughout the Albuquerque gallery. "I like making things people engage with," Riccio says. "That's why I like textiles. You can wear them, they go on your bed, you can put them on the floor."
Starting her project wasn't easy. "It was overwhelming to look at a white room and see color that wasn't there yet. I painted a wall red, and then knew the next one needed to be blue." After many trips to the hardware store to find the perfect green, Riccio achieved an eye-catching, homey space that invites viewers to explore its details. "I loved making it," she says. "The walls are massive and it felt so good to just paint all the way up them."
Hang with author Jimmy Santiago Baca.
Join the Museum of New Mexico Press on Friday for an afternoon with Jimmy Santiago Baca, presented by La Sociedad Para Las Artes at New Mexico State University. Baca will read from his latest title, Laughing in the Light, a collection of essays from his lauded career as an author and poet. Baca's memoir, A Place to Stand, earned the International Hispanic Heritage Award and was also turned into a film. MFA fiction candidate Antoinette Plair kicks off the event at 2:30 p.m.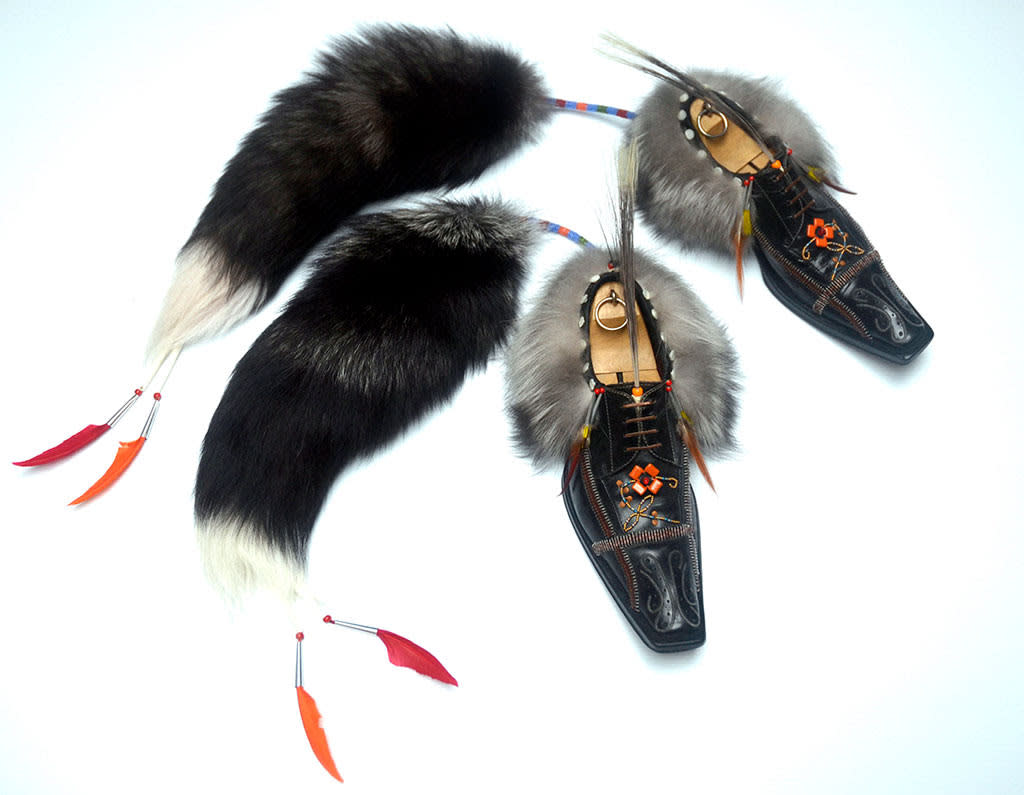 Barry Ace's Foxtail Moccasins are part of SWAIA's Art of Indigenous Fibers exhibit. Photograph courtesy of SWAIA.
Hit the runway.  
Celebrate Couture Fashion Week in Paris with a dose of Indigenous fashion locally. A new virtual exhibit, Art of Indigenous Fibers, presents contemporary works by nine Native fiber artists. Curated by Amber-Dawn Bear Robe (Siksika Nation), the creative force behind the Indian Market Fashion Show, the exhibit focuses on works that push the bounds of the fiber medium. A standout example: ceremonial regalia made with capacitors, inductors, circuit boards, and beads by Barry Ace (M'Chigeeng First Nation). Hosted by SWAIA, the exhibit is viewable until February 7. 
Get inspired by Leonard Cohen.
"There is a crack in everything, that's how the light gets in," the late Leonard Cohen wrote in his song, "Anthem." Cohen served as a muse for a new SITE Santa Fe exhibit titled by that lyric. SITE Scholars, including students from the University of New Mexico and St. John's College, took inspiration from Cohen's music to create works of their own. The goal is to show how personal and political flaws open an opportunity for crafting something new and beautiful. See the virtual exhibit through March 7.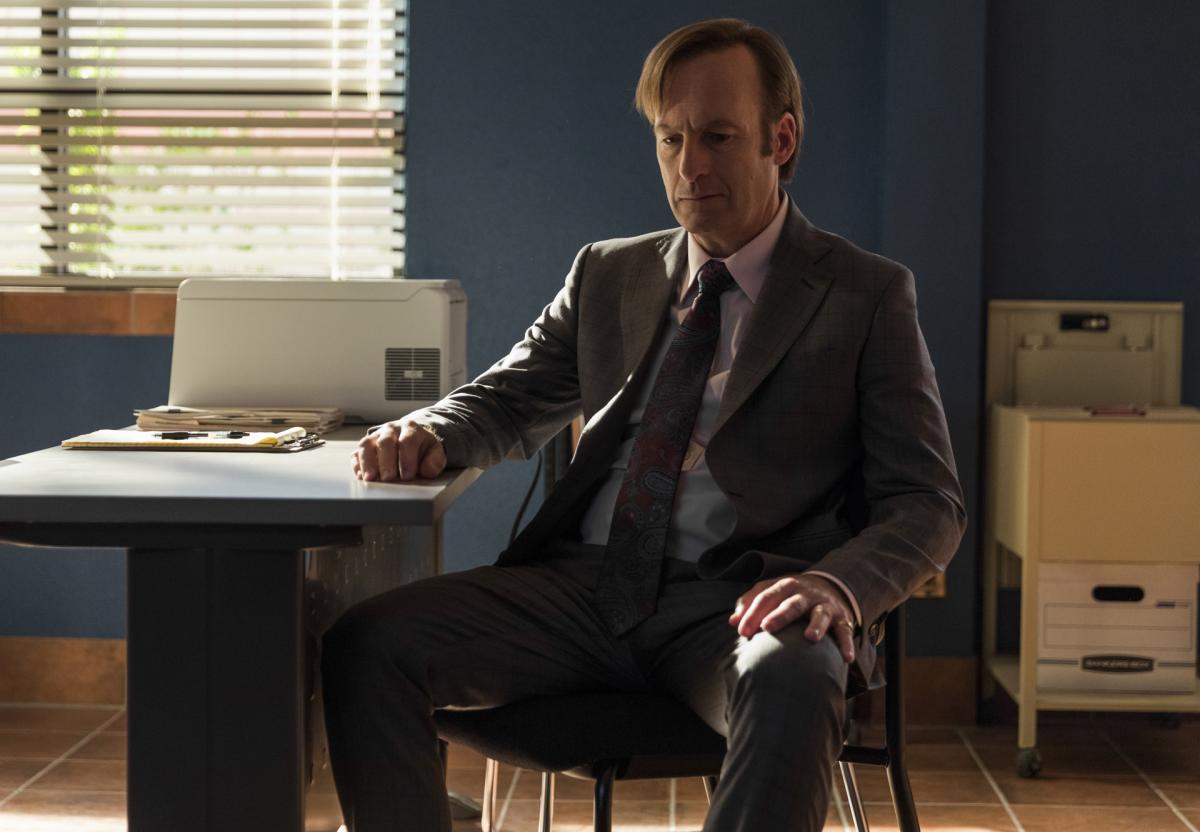 Better Call Saul star Bob Odenkirk is among the stars participating in the Tonic for the Times fundraiser. Photograph courtesy of Netflix.
Raising money? Better call Saul.  
Tonic for the Times, a virtual fundraiser on Sunday, features musical performances and celebrity appearances to honor the efforts of New Mexico's health-care workers. Prerecorded performances by singer Chevel Shepherd, electric blues artist Cedric Burnside, Taos-based lady duo Tan Cologne, and many more are joined by Better Call Saul star Bob Odenkirk and others. It starts at 5:30 p.m. Donations benefit Continuous Pathways Foundation and the Poeh Cultural Center.