Make your holiday weekend great with celebrations throughout the state. Photograph by Unsplash/Tom Dahm.
See history sparkle.
Harry P. Mera had already built an impressive career by the time he embarked on a grand adventure in 1932. A trained physician who practiced in Detroit and Abilene, Kansas, before eventually settling in Santa Fe, Mera held a deep appreciation for the Southwest that was only enriched by his role as a county health officer who visited nearby pueblos and archaeological sites.
As his interest turned toward archaeology and preserving Native arts, he began an archaeological survey, collecting sherds from dozens of previously unrecorded sites. Eventually, Mera joined the John D. Rockefeller-funded Laboratory of Anthropology, a forerunner to Santa Fe's Museum of Indian Arts and Culture, as a full-time curator.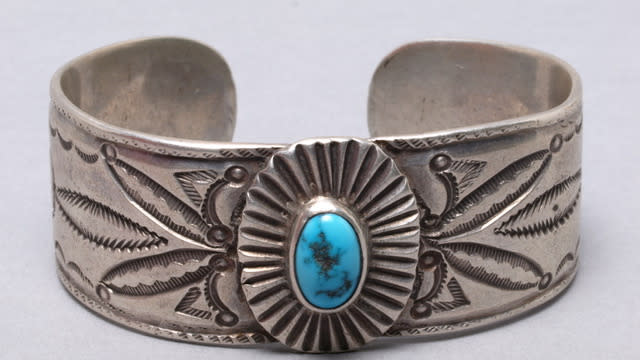 A Navajo bracelet collected by H.P. Mera is among the items on display in a new Museum of Indian Arts and Culture exhibit. Photograph courtesy of the Museum of Indian Arts and Culture.
In that role, Mera spent the fall of 1932 on a 2,500-mile trek throughout Navajo Nation, visiting 80 trading posts, where he collected an impressive catalogue of Native jewelry. The museum presents some of Mera's finds in the new exhibit Collecting Jewelry: Curator HP Mera's Trip to Navajo Country in 1932, which runs through December.
"By highlighting Navajo jewelry through this unique historical lens, we are able to better understand the history of MIAC, as well as the continuing artistic brilliance of Navajo jewelers in the Southwest," says executive director Della Warrior (Otoe-Missouria).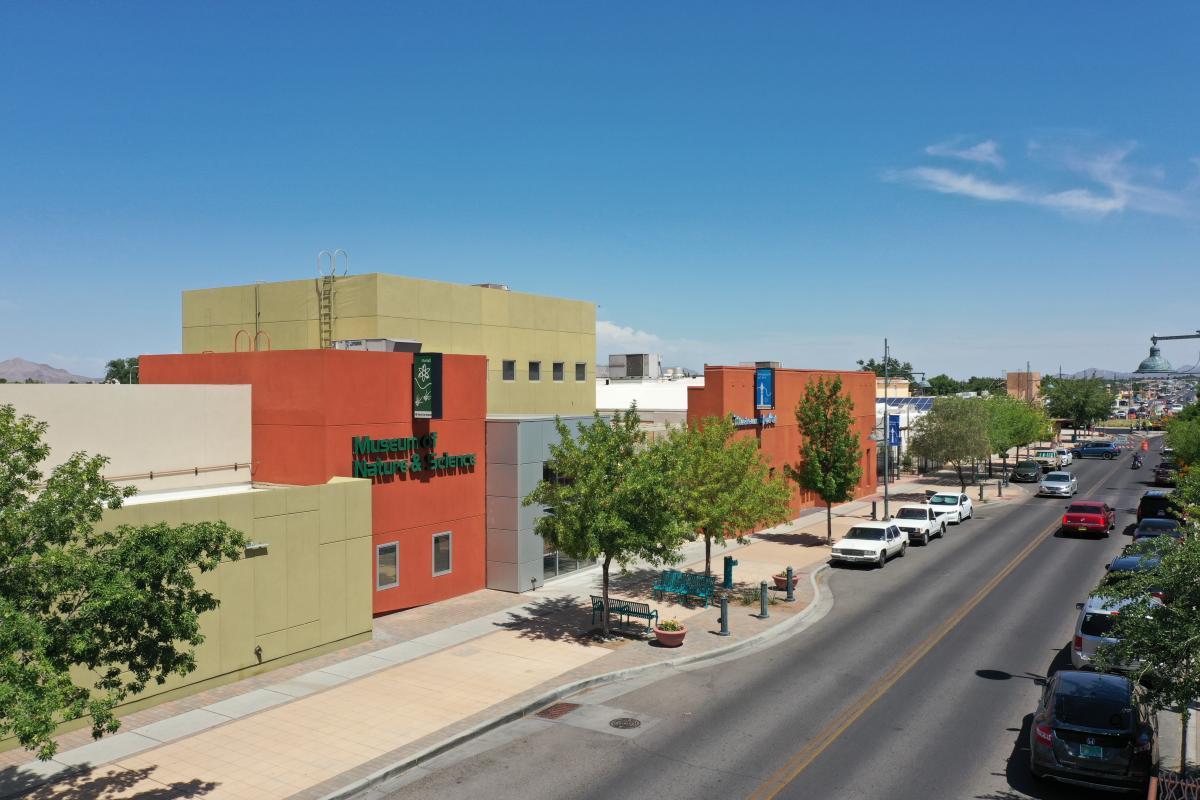 Three museums in Las Cruces opened to walk-in visitors this week. Courtesy of the City of Las Cruces.
Stay cool in Las Cruces.
Beat the July heat by wandering the collections of three Las Cruces museums. All have reopened to visitors this week with no reservations needed.
Located in a historic Santa Fe Railroad depot, the Railroad Museum features a display of miniature New Mexico locomotives. The Museum of Nature & Science fosters love for the natural world with three permanent exhibits: Desert Life delves into local flora and fauna, Light and Space takes viewers into the stars, and Permian Trackways shows the fossil history of the Mesilla Valley. The Museum of Art is showcasing the vibrant works of contemporary Chicana artist Sonya Fe in the exhibit Are You With Me?, which is on display though July 24.
Both the Museum of Nature & Science and the Museum of Art are open late July 2 for the First Fridays bash happening in downtown Las Cruces on.
Dance for independence.
The Mesilla Music Festival blasts off this holiday weekend with 46 bands at 11 venues throughout the city. Hosted by grassroots organization Experience Mesilla, the three days of free concerts feature acts such as C.L. Smith (Friday, 5:30-8:30 p.m., at D.H. Lescombes Winery & Bistro), Catfishfry (Friday, 5:30-8:30 p.m., at Spotted Dog Brewery), Desirae Price (Saturday, 11 a.m.-2 p.m., at Salud! de Mesilla), and 2 Hours Too Late
(Sunday, 3:30-6:30 p.m., at Dry Point Distillers). Check out the full lineup online.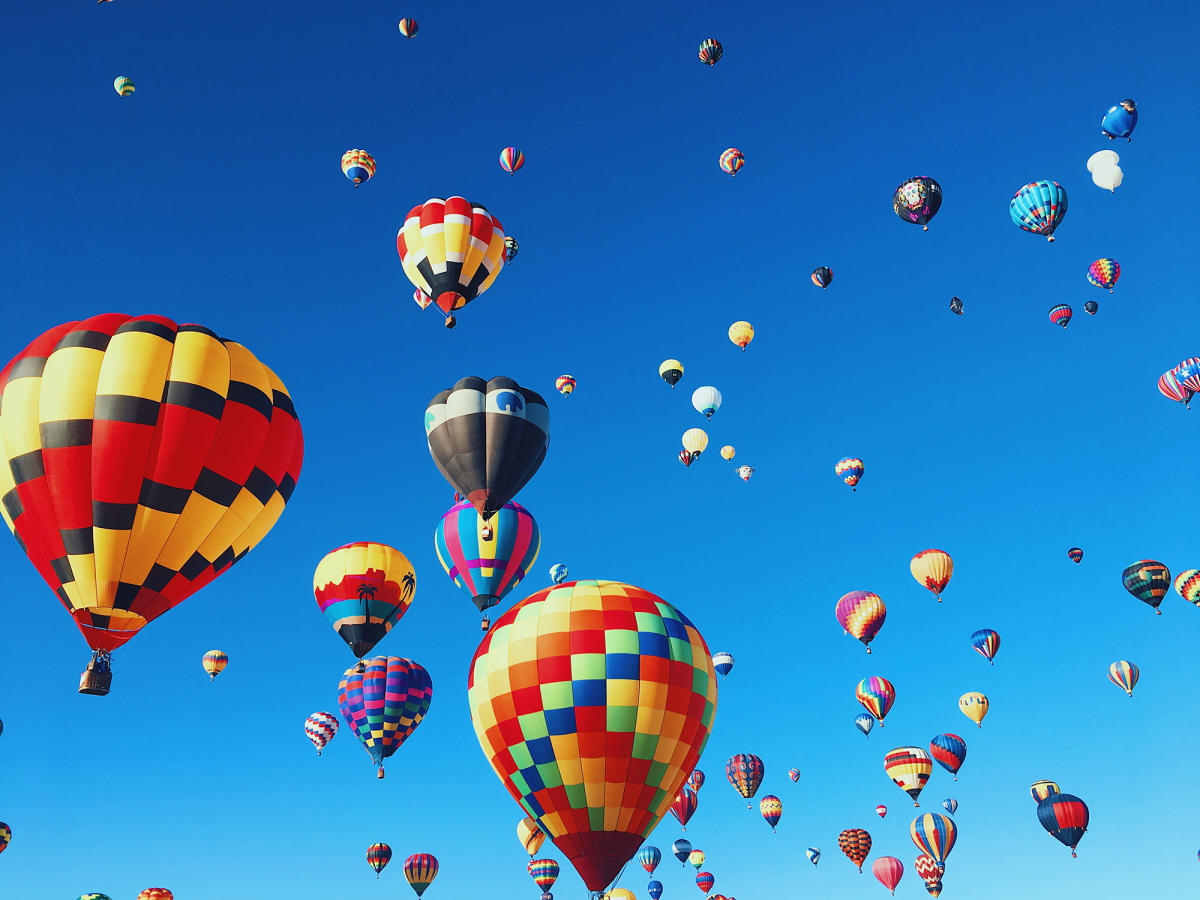 The International Santa Fe Trail Balloon Rally takes to the skies over Ratón this holiday weekend. 
Lift your spirits with a balloon rally.
As hot air balloons fill the skies in Ratón this weekend during the International Santa Fe Trail Balloon Rally, a host of family-friendly activities lift off as well.
The traditional sunrise launch gets a heaping helping of hometown goodness with a pancake breakfast, presented by the Ratón Elks Lodge, at La Mesa Airfield from 6 a.m. to 9 a.m. July 3-5. Local DJs perform all morning with balloons set for take-off during mass ascensions around 7 a.m., weather permitting.
During Saturday evening's Balloon Glow, the pilots light their envelopes around 8 p.m. and keep them lit without taking off, making the balloons look like giant lanterns. Live performances by the 44th Army Band of the New Mexico National Guard, Mariachi Adelante, and Green Chile Rock accompany the event.  
"Anybody can come to the field and get up close to the balloon and see the envelopes rise," says Christine Valentini, president of Ratón Mainstreet, and chair of the balloon rally committee since 2013. "It's really wonderful to see how it happens."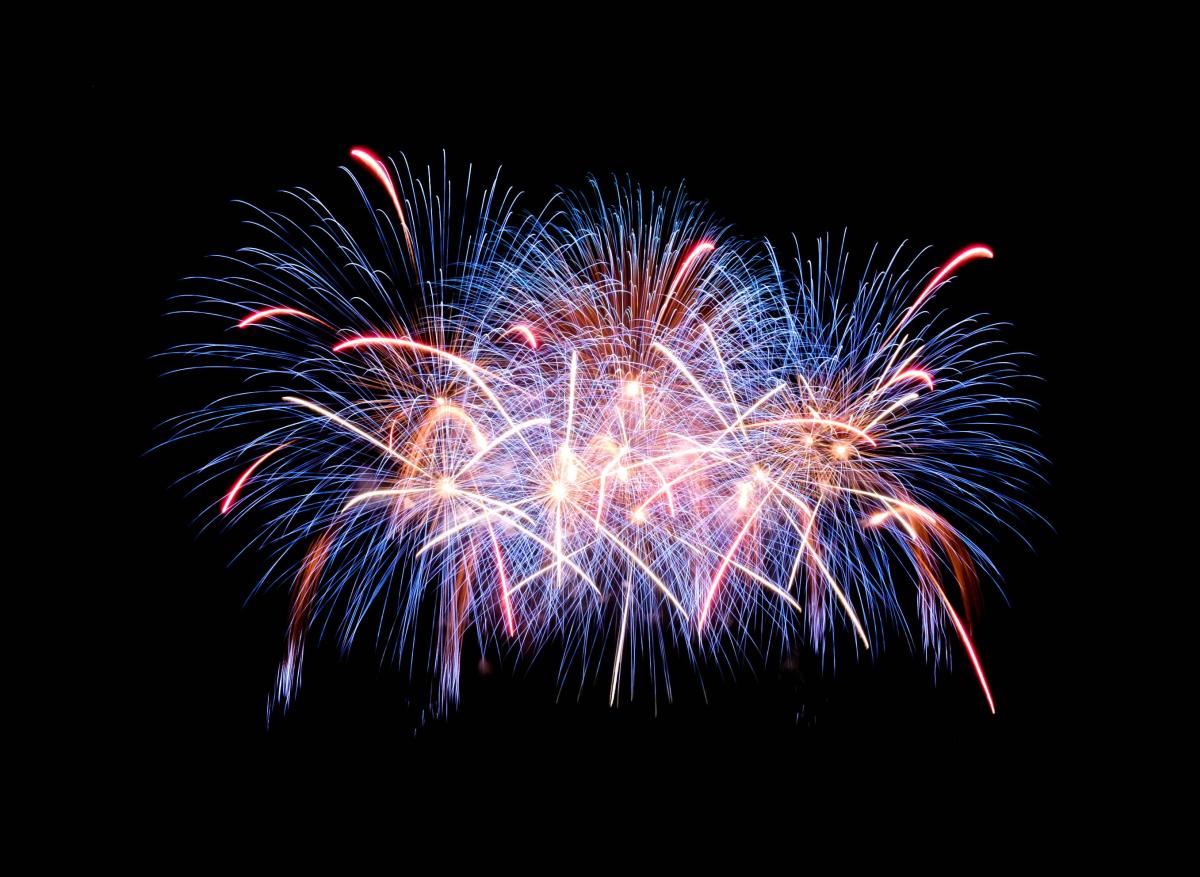 Find fireworks (from the pros) all across New Mexico this Fourth of July. Photograph by Unsplash/Jengda Chen.
Celebrate with fireworks.
Here's where to catch the light show, a parade, or even Los Lobos this Fourth of July weekend.
Albuquerque
The Albuquerque Isotopes host the El Paso Chihuahuas for three games over the weekend with fireworks shows after both Saturday and Sunday's games.
The skies will be on fire over the 43-acre Balloon Fiesta Park Sunday evening during the Freedom Fourth celebration. A symphony of fireworks launches at 9:15 p.m. Gates open at 6 p.m., but the event has a 3,500-vehicle limit ($20 per car), so buy your ticket early.
For those who want to celebrate at home, the Duke City will also launch fireworks displays from North Domingo Baca Park, Expo New Mexico, Tom Tenorio Park, the Ladera Golf Course, and the Paradise Hills Golf Course.
Artesia
Whether you're into watching movies, hitting the links, cruising in a classic car, or tossing a beanbag, Artesia has a little something for you this holiday weekend. From Thursday through Sunday, the Patriotic Film Festival at the Ocotillo Performing Arts Center features hits like Hidden Figures, Night at the Museum, and Top Gun. On Saturday, the Firecracker Golf Scramble supports the Artesia fireworks show, while competitors pit their skills against each other in a morning volleyball tournament and an evening cornhole tournament. On Sunday, a car cruise starts at the Bulldog Bowl at 4 p.m. and parades through the downtown area. Finally, fireworks blast off around 9 p.m. at Jaycee Park.
Farmington
Join in the holiday fun at Freedom Days in Farmington and play lawn games at Brookside Park on Saturday. Later, gear up for bursts of color when fireworks blast off from Sullivan Hill at 9:25 p.m. But fireworks aren't the only lights you'll see in town this weekend.
Farmington is known for its electric light parade, organized by the Farmington Rotary Club, on Sunday from 9-11 p.m. "People come to participate in the Electric Light Parade from around the county," says Olena Erickson, president of the Farmington Rotary Club. "There's a newly renovated downtown that was just finished in the spring, so it's the first time we will have a public event after the construction."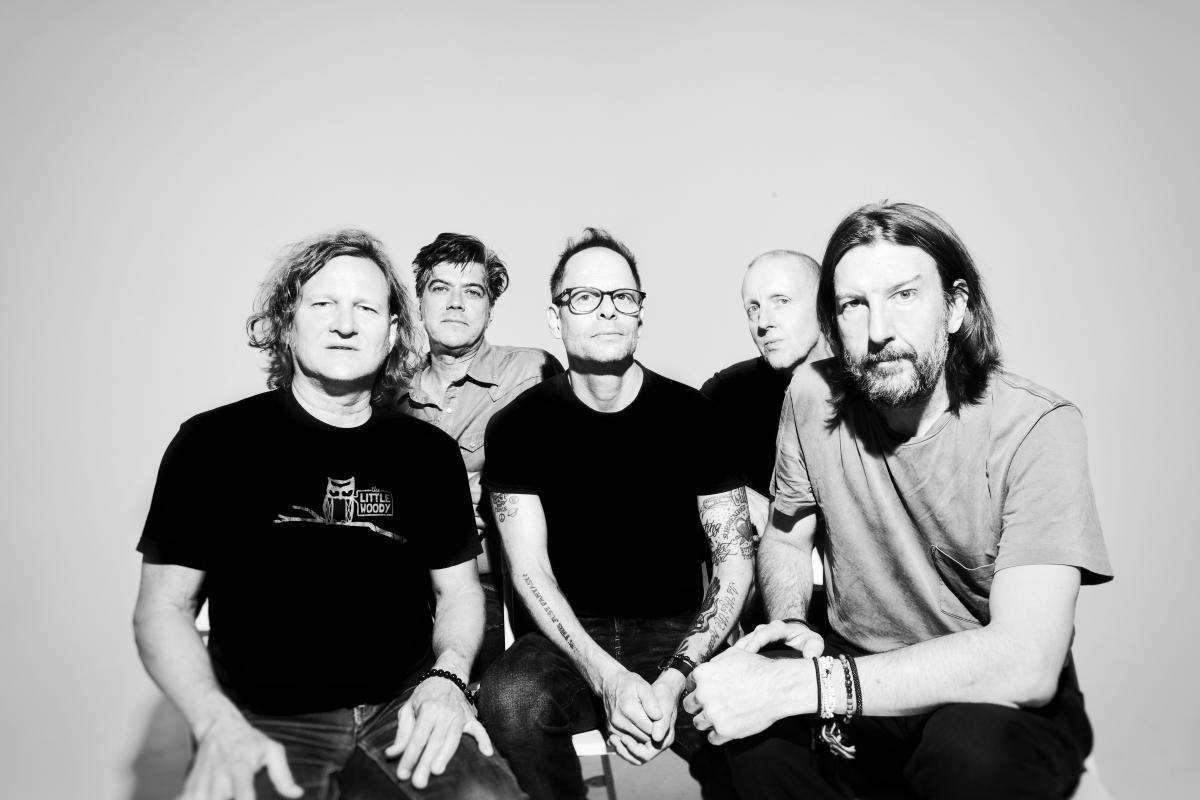 The Gin Blossoms add some sparkle to the Las Cruces fireworks show on July 4. Photograph by Shervin Lainez.
Las Cruces
Big-time tunes from the Gin Blossoms highlight the holiday celebrations in Las Cruces. The multi-platinum alt-rockers perform at 6 p.m. before the annual fireworks bash July 4 at the Pat and Lou Sisbarro Community Park. Lee Rocker of the Stray Cats, a member of the Rockabilly Hall of Fame, does his cool-cat bass player thing to open the show. 
Los Lunas
While there will not be a Fourth of July parade in Los Lunas this year, there will be a celebration. The Brandon Saiz Band performs live at the Los Lunas Sports Complex before a fireworks show later in the evening. Alternately, you can watch the show from the Badlands Drive in and catch a showing of the holiday-appropriate film Independence Day after the fiery show.
Mescalero
The Inn of the Mountain Gods, in what's billed as the largest and longest fireworks show in the state, fires up its Star Spangled Celebration with music by DJ Johnny Cage and DJ Frizzo beginning at 3 p.m. While the event is free, space is limited.
Through July 4, the Mescalero Apache Tribal Ceremonial and Rodeo returns with competitions, a wild horse race, bareback riding, barrel racing for women and youth, and calf roping. Play traditional games and watch dances daily, including the Dance of the Mountain Gods and Dance of the Apache Maidens. A ceremonial parade happens Saturday at 10 a.m., and rodeo activities start daily at 1 p.m. 
Ruidoso
The Smokey Bear Stampede rings in Independence Day at the Lincoln County fairgrounds in Capitán with eight rodeos in four days. See bull riding, bronco riding, barrel racing, mutton busting, and steer riding at the nightly rodeos. Spend the whole day celebrating on the Fourth of July, when there will be a campfire Dutch oven competition, fireworks, and a dance.    
Santa Fe
Starting at 4:30 p.m., the Kiwanis Club brings the holiday party to the Santa Fe Place Mall parking lot on July 4 with entertainment, food trucks, the unveiling of 2021 Zozobra art, and an unforgettable firework display capping the night at 9:30 p.m.
Silver City
Silver City honors its heroes with the Independence Day Parade and Street Festival, which pays tribute to the community's educators, health care workers, and first responders. Activities include a parade Saturday at 10 a.m., before a full day of live music at spots like the Silver City Museum, and O's Southern Bistro.
Socorro
Live it up during the 4th of July Celebration at the Socorro Soccer and Rodeo Complex on Sunday 1-10 p.m. Bring a picnic and enjoy the grass while you listen to live performances from local favorites like Suavecito and Blue Monday. Once dusk falls, fireworks end the show with a bang.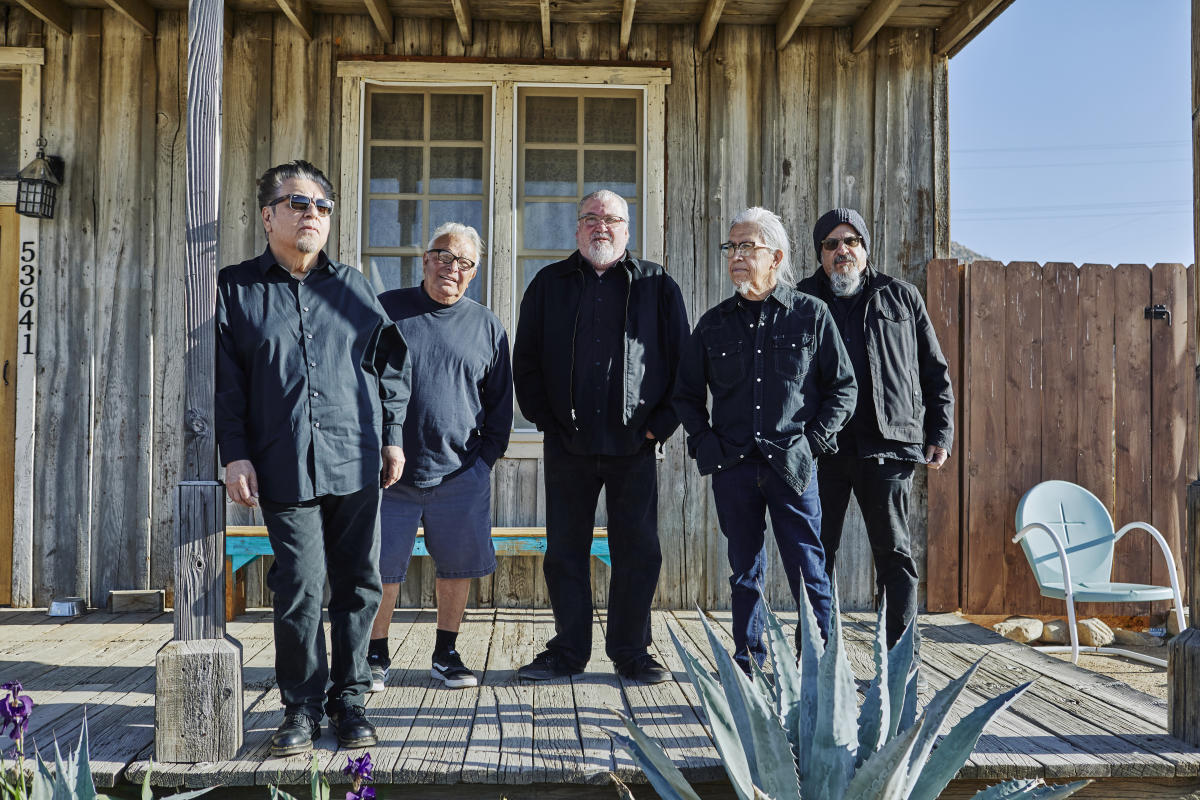 Los Lobos highlights a festive Fourth of July in Taos. Photograph courtesy of Piero F. Giunt.
Taos
Taos makes a triumphant return to live events as Los Lobos performs at Kit Carson Park on Sunday evening before the annual festive fireworks display. Their Grammy-award winners take the stage at 7:30 p.m. for a mix of punk rock, surf rock, soul, and R&B. They're joined by opening acts Mariachi Calor with special guest Carlos Medina, and Michael Hearne. Gates open at 4 p.m. and the event is free, but you must reserve a ticket.