A mariachi band leads a procession toward the Santa Fe Plaza as a part of the Traditional Spanish Market. Photograph courtesy of the Spanish Colonial Arts Society. 
Make it to Spanish Market.
Retablos, pottery, ironwork, weavings, bultos, and colcha embroidery are some of the categories in Traditional Spanish Market, happening this weekend on the Santa Fe Plaza. More than 80 booths—each offering a chance to meet a unique artisan and buy their wares in person—will line the streets Saturday and Sunday 8 a.m.–5 p.m. "Visitors can spend as long as they like and come and go as they please throughout the weekend," says Jennifer Berkley, director at the Spanish Colonial Arts Society. Get a sneak peek at the market's online preview, and pick up some tips from our July story all about market season.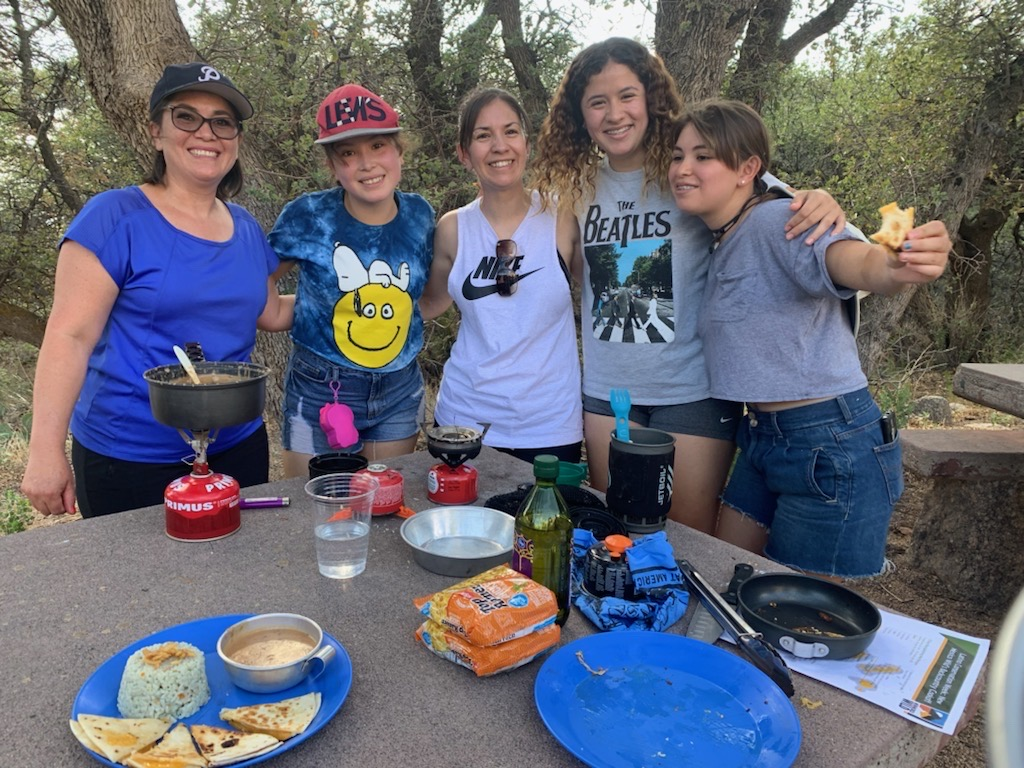 Latino Conservation Week encourages everyone to get outdoors with a series of fun activities throughout the state. Photograph courtesy of New Mexico Wild.
Get everyone outdoors.
Latino Conservation Week 2021 wraps up this weekend with a host of ways to get outside. Established by the Hispanic Access Foundation, the annual initiative promotes equity in access to the outdoors and awareness about Latino conservationists. 
"People access public lands for so many different reasons," says Simon Sotelo, a grassroots community organizer and Latino outreach coordinator at New Mexico Wild, the alliance hosting the conservation week's events. "It's important to realize they're inspirational. We think about the physical and mental benefits, but we don't always think about the creative part of it." 
Activities include a family-friendly hike near Las Cruces on Friday at 6:30 p.m., a trail clean-up beginning at the Canyon Estates trailhead in the Sandía Wilderness on Friday from 4 to 7 p.m., Saturday morning clean-ups along the Río Pecos  and Santa Fe's Caja del Rio, an art show and closing celebration at Diana Ingalls Leyba Studio & Gallery, in Silver City, on Saturday from 6 to 8 p.m., and Sunday morning Yoga en Español in Las Cruces.
"The outdoors is not the other," says Sotelo. "This visual narrative [excluding Brown folks] sets the tone that it's not for us. And that presents a mental block."
NM Wild also created a nature-based lotteria game similar to bingo in collaboration with their partners, including the Nuestra Tierra Conservation Project. "Families gather around, kids play," he says. "There are these really familiar images, and when you see a lotteria card, you know what it is." You purchase the game at the end of the week or download and print the cards at home.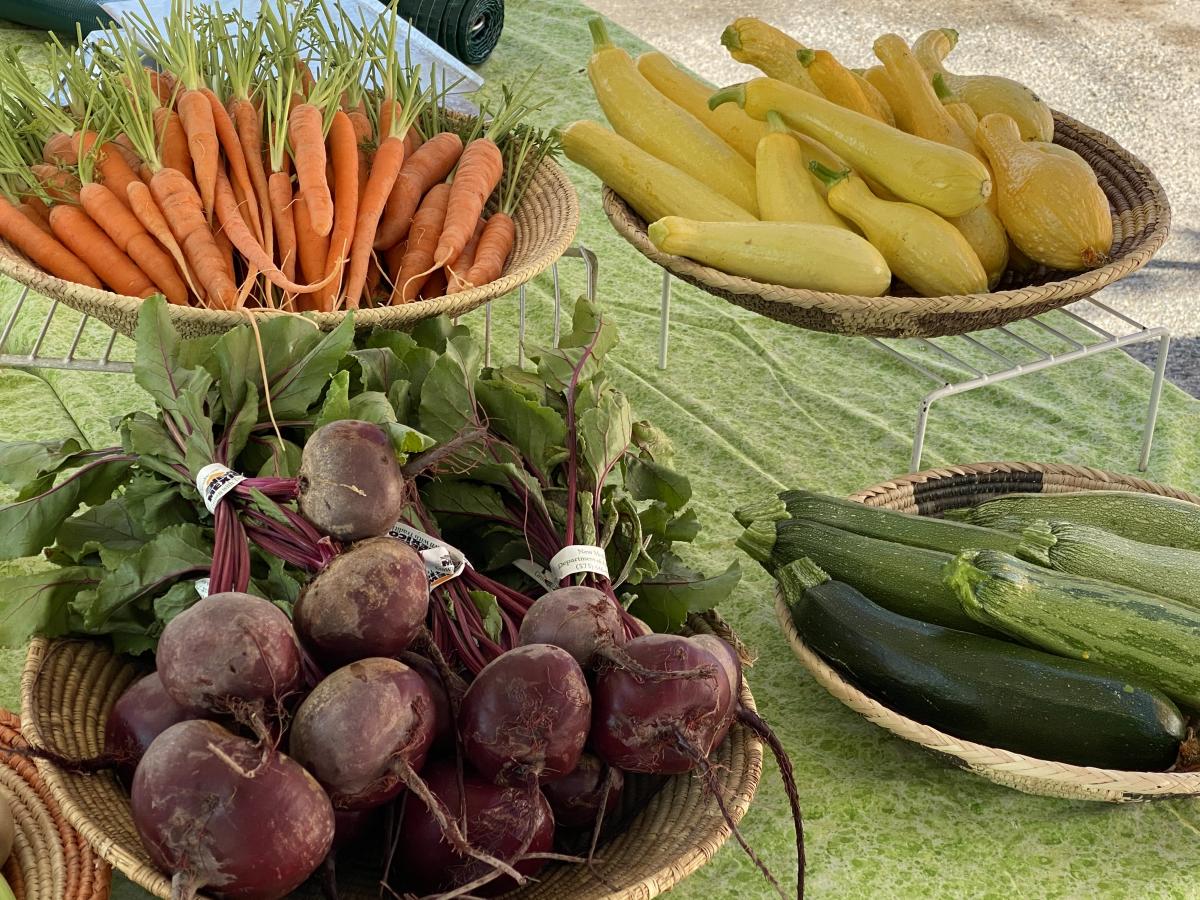 Black Mesa Winery's Farm Fridays bring fresh produce, music and more to Velarde. Photograph courtesy of Black Mesa Winery. 
Wine, dine, and shop local.
Northern New Mexico's bounty overflows during Black Mesa Winery's Farm Fridays. Nestled along the Río Grande, the Velarde winery hosts live folksy blues music by Jenny Macintosh from 3 to 6 p.m. while local growers sell fresh produce and cook up dishes featuring market ingredients (try Aloha Acres Farms' coconut curry vegetable bowls or Black Mesa's merlot popsicles). "This weekend we have fresh herbs, potted plants, potted and cut flowers, jam, apricots, and zucchini bread," says LisaAnn Bear, marketing manager at Black Mesa. "It's also a hummingbird sanctuary, so expect lots of those buzzing around."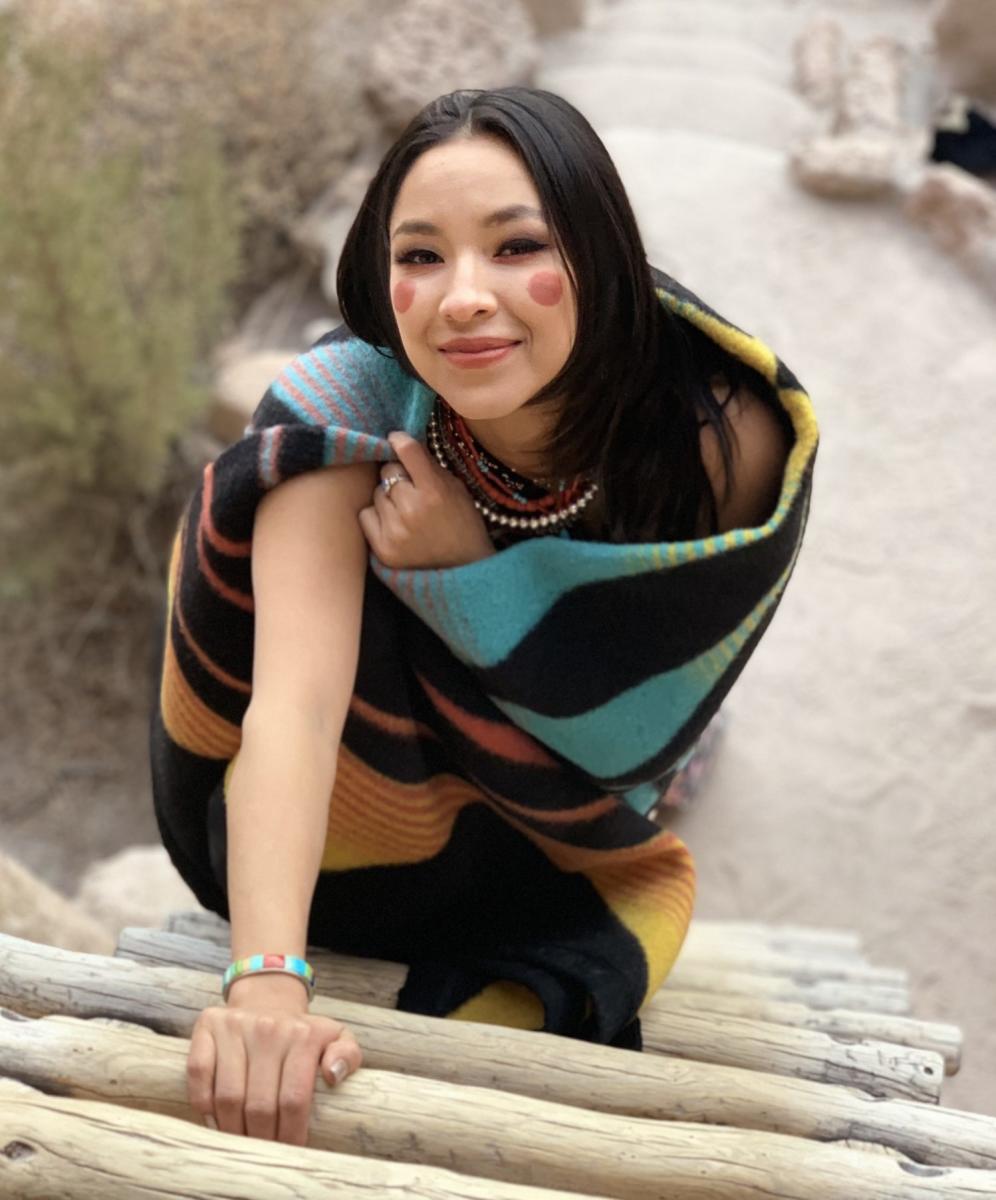 ShanDien LaRance performs with members of Lightning Boy Foundation for two shows at the Santa Fe Playhouse. Photograph courtesy of ShanDien LaRance.
Hoop it up with Native dance.
The first live, in-person performance at the Santa Fe Playhouse in 16 months happens Friday when hoop dancer ShanDien LaRance (Hopi/Assiniboine/Tewa/Diné) takes the stage.
As the daughter of Steve LaRance (Hopi, Assiniboine), who founded Lightning Boy Foundation, a nonprofit that provides traditional hoop dance education to youths in northern New Mexico, ShanDien has been dancing her entire life. At age 18, the Arizona native took her talents to Cirque du Soleil where she performed in the TOTEM show and toured the world for eight years.
On Friday, she'll join Lightning Boy Foundation members for performances at 6 and 8 p.m. This marks the beginning of a new partnership between the playhouse and SWAIA for a monthly series of live shows featuring Indigenous musicians, poets, and dancers from throughout the nation.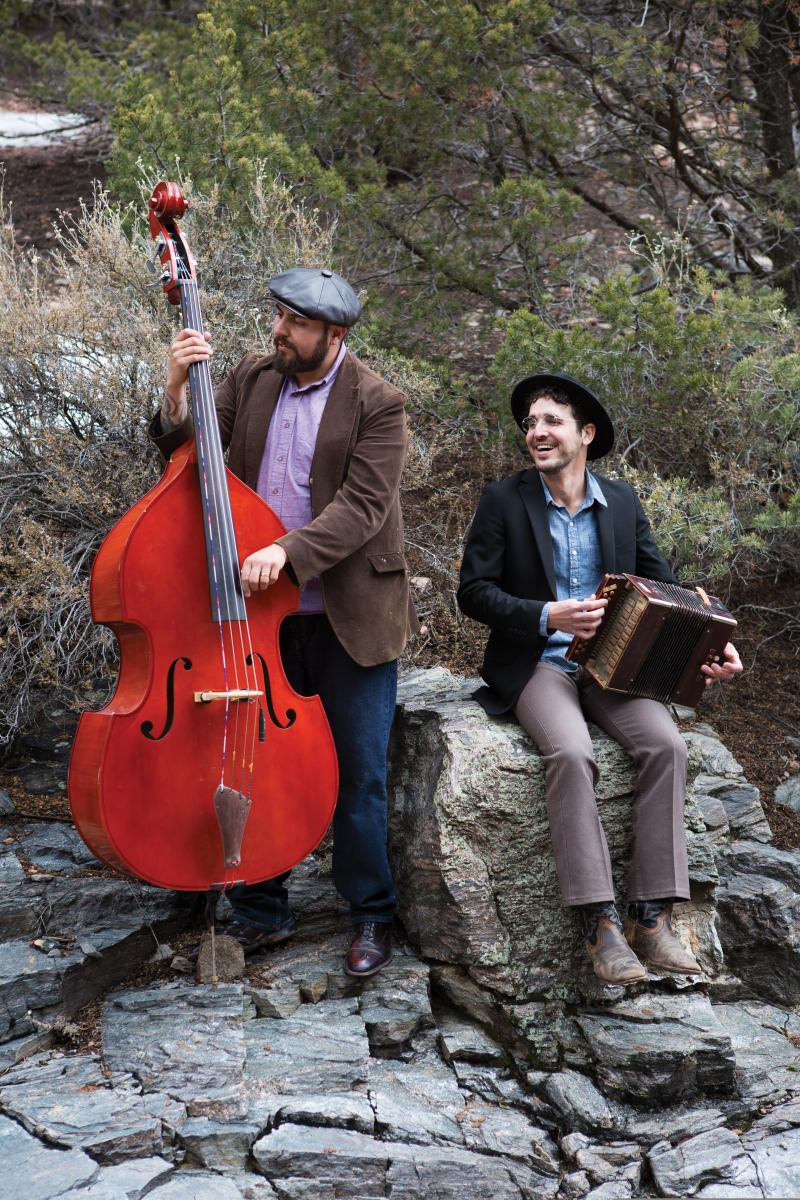 Lone Piñon is among the bands performing at Saturday's Zoo Nights at ABQ BioPark Zoo. Photograph by Inga Hendrickson.
Feel the animal attraction.
Zoo Nights return Saturday with fresh tunes throughout ABQ BioPark Zoo by local acts the Cumberlands, Felix y Los Gatos, Frank Leto & PANdemonium, and Lone Piñon. Festivities kick off at 6 p.m., and guests are welcome to bring chairs, coolers, picnics, and blankets—but no glass bottles or alcoholic beverages. They wanna keep the monkey business to the animals.