Agnes Pelton's Winter is among the works included in the traveling exhibit Another World, opening at the Albuquerque Museum. Photograph courtesy of the Crocker Art Musuem.
Blow your mind.
A counterculture wave of modern art blew into New Mexico with monsoonal force in 1938. Led by Raymond Jonson and Emil Bisttram, the Transcendental Painting Group viewed the world through psychedelic glasses—a band of mavericks who used wild colors and abstract shapes to craft imaginary realms. A new exhibit highlighting their work, Another World: The Transcendental Painting Group, opens at the Albuquerque Museum on Saturday (through September 26).
Abstract Expressionism soon overtook the art world, but paintings by the likes of Agnes Pelton, Florence Miller Pierce, and William Lumpkins laid the groundwork and set a high bar: Members sought to evoke a sense of spirituality in all they did. (Transcendental, get it?) "The paintings are astonishing," says museum director Andrew Connors. "Get inspired by them and go for a long and expansive trip of spontaneous creativity—without leaving your brain."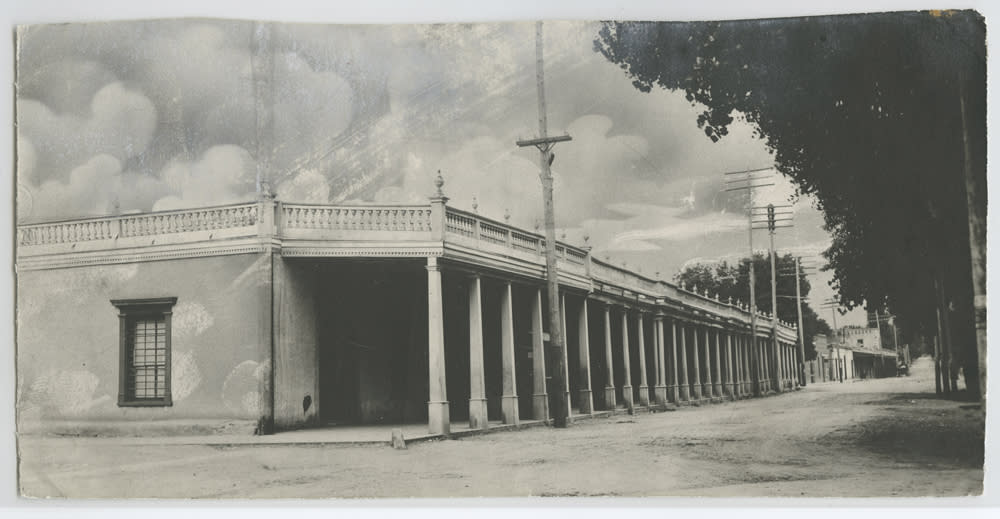 The Palace of the Governors reopens for a new exhibit, Palace Seen and Unseen. Photograph courtesy of the Palace of the Governors.
Return to the Palace.
In August 2018, the Palace of the Governors, a 400-year-old National Historic Landmark, closed for what was to be six months of repairs. Construction delays lingered all the way through COVID. But this weekend, the doors reopen—in at least part of the iconic adobe building on the Santa Fe Plaza—for a new exhibit, Palace Seen and Unseen: A Convergence of History and Archaeology. Consider it a sneak peek of building improvements to come, and a look back at all the roles once played by the nation's longest continuously occupied government building.
"Since it was built at the end of the 17th century, it has been government offices and residences," curator Alicia Romero says. "There were stables, kitchens, and even a jail at one point. It housed artist studios and law offices. It used to be the Post Office." In 1909, it became the first museum in the state and now anchors the New Mexico History Museum campus.
"Think about the complexity of all the people who came through here," Romero says. "We have evidence of high-ranking people, but we don't have evidence for the many 'unseen people'—the servants, the slaves, the family members and children, regular folks, and everyday people who were making a life here."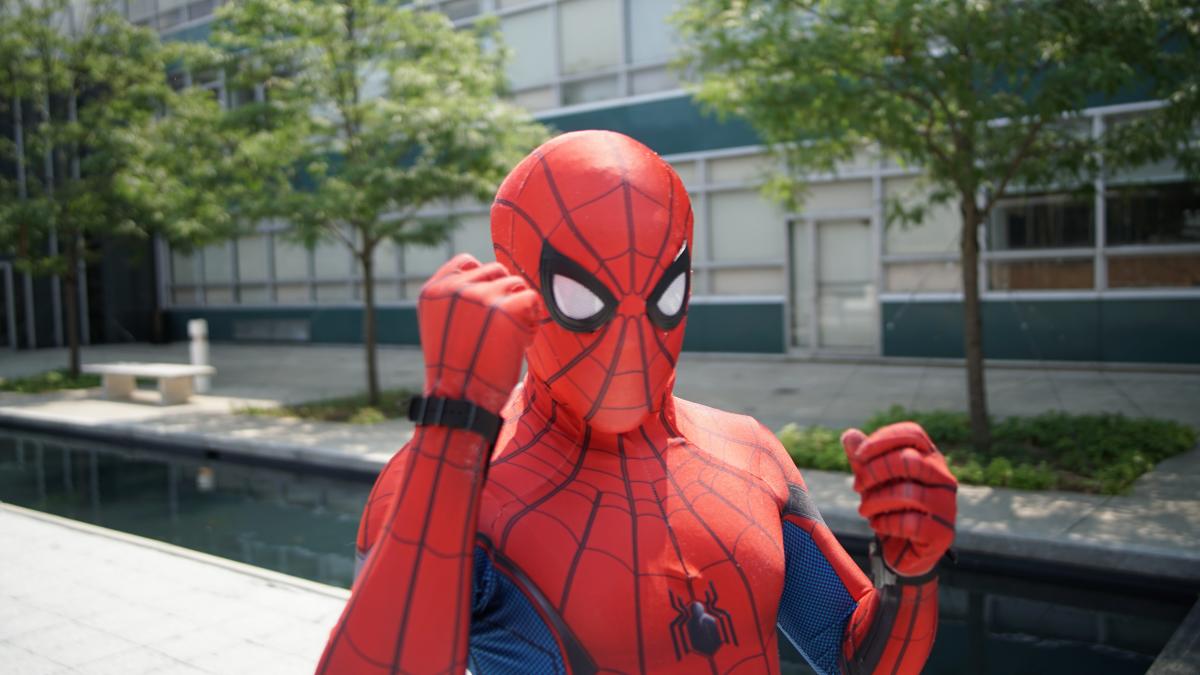 If you see Spider-Man walking the streets of Albuquerque this weekend, it's not the latest Marvel movie. Albuquerque Comic Con is in town. Photography by Unsplash/Stem List.
Find your nerd herd.
If your Spidey sense is tingling, it must be time for Albuquerque Comic Con. Costume up and join the crowd Friday–Sunday at the Albuquerque Convention Center. Special events include a free "sensitivity opening" for kids with autism from 3–5 p.m. Friday, followed by a special cosplay-building seminar for them (masks and capes provided). Mark-Paul Gosselar and a multiverse of special guests show up on Saturday, which includes a karaoke-burlesque show, and Sunday closes with an after-party at Rio Bravo Brewing Co., with a light show, electronic music, and more way-out-there performances dreamed up by the Midnight Society, an Albuquerque-based art and culture collective. We'll leave a green lantern on for you.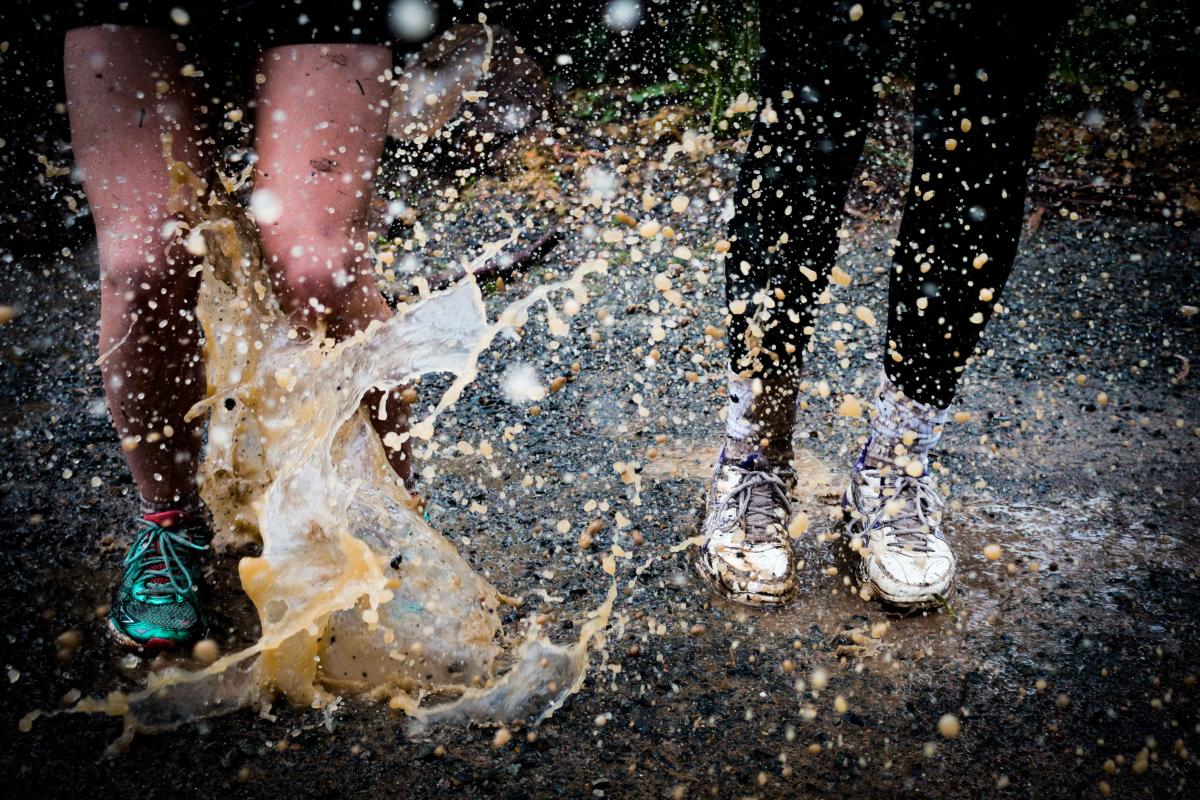 Celebrate International Mud Day with some good clean fun in Albuquerque. Photograph by Unsplash/Josh Calabrese.
Mud up.
New Mexico is all about mud. We build with it, plaster with it, and on Saturday celebrate it during International Mud Day. Toss the kiddos in the car and head to the Open Space Visitor Center in Albuquerque between 10 a.m. and 2 p.m. to tackle the obstacle course, make mud pies, and create a masterpiece in a muddy art class. Pop Fizz will be there with organic paletas and ice cream from 11 a.m. to noon. (The first 100 kids get a free paleta.)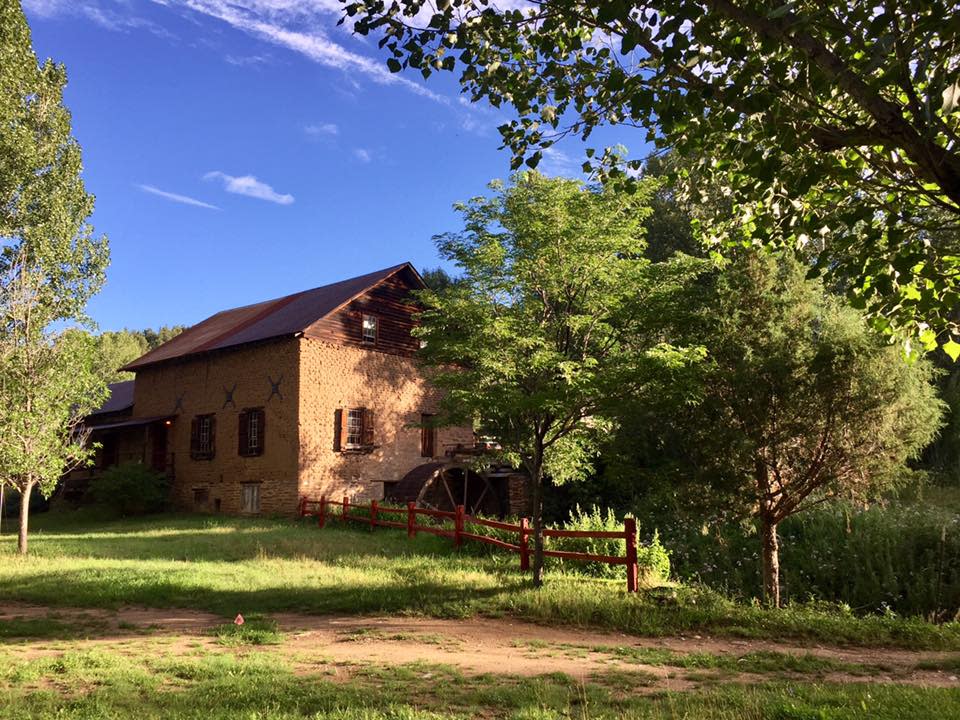 Cleveland Roller Mill welcomes visitors through Labor Day. Photograph courtesy of Tony King.
Mill around.
The wheat-growing regions of New Mexico may have faded, but the Cleveland Roller Mill lives on. Newly reopened and just through Labor Day, the mill welcomes visitors to marvel at its 1850s-era water-powered works. Set smack-dab next to Mora, the towering adobe building keeps temperatures cool inside, where you can meander three floors of massive equipment and photographic history. Bring a picnic and enjoy lunch on the grassy lawn out front, complete with benches. (Better yet: Buy takeout from Teresa's Tamales, also in Cleveland.) Learn all about New Mexico's milling history in our story.