Ghost Shirt by Rory Wakemup (Minnesota Chippewa) is among those featured in the new Clearly Indigenous exhibit at the Museum of Indian Arts and Culture. Photograph courtesy of IAIA Museum of Contemporary Native Arts.
Get personal with art.
As the Museum of Indian Arts and Culture prepares to reopen on Sunday, Executive Director Della Warrior (Otoe-Missouria) is excited for visitors to connect with art in ways that don't involve a computer screen. "When you see the real thing, it is personal and real to you," she says. "You can feel their life."
MIAC's reopening brings three new exhibitions, as well. Kathleen Wall: A Place in Clay, which runs through May 2022, honors the life and works of the Jemez ceramicist whose whimsical sculptures ask important questions about food sovereignty, language, and connection to place. Why We Serve: Native Americans in the Armed Forces, a National Museum of the American Indian traveling exhibit, tells the important stories of Indigenous people who have served in the military. And Clearly Indigenous: Native Visions Reimagined in Glass, which runs through June 2022, follows the growth of glass art in Indigenous cultures with a sampling of works by artists such as Virgil Ortiz (Cochiti), Preston Singletary (Tlingit), and Jody Naranjo (Santa Clara).
"Glass is a fairly new form of art for Native people," Warrior says. "It's so fascinating how these various artists from different tribes have incorporated their cultural designs into this art form."
Motorama at the Downs features a weekend full of classic flicks. Photograph courtesy of Motorama at the Downs.
Go big for the big screen.
Motorama at the Downs in Santa Fe wants visitors to rev up the drive-in movie experience. "The spaces are big enough that you have plenty of room to bring a grill and set up a table," says Amber Forrester, who co-founded the drive-in on the former horse racing track last summer. "People decorate their spaces—it is time to spend with people and interact."
This weekend brings Enter the Dragon (Thursday), Spider-Man: Enter the Spider-Verse (Friday), The Big Lebowski (Saturday), and The Color Purple (Sunday). "We like to play a lot of nostalgic films," Forrester says. "So many folks have never seen these films on the big screen."
Hayden Harasta's interactive synthesizer will debut in full on Saturday. Courtesy of Hayden Harasta.
Light up Jemez Springs with art.
A massive tentacle—aglow with hundreds of lights and decked out with buttons— breaches the desert earth then dives back into the ground like a giant octopus clawing up from beneath the Jemez Springs Plaza. Hayden Harasta, Mission Street Arts artist-in-residence who has a background in theatrical set design and museum displays, has been working on the interactive synthesizer since arriving May 6. The piece, which includes 4,000 feet of internal wires and plays notes when the buttons are pressed, will be on display Saturday from 9 a.m. to 9 p.m. "I have never done anything this big before," says Harasta, who will also lead one-hour workshops from 3 to 5 p.m. in which participants can make their own pocket synthesizer. "It will be a very unique spectacle."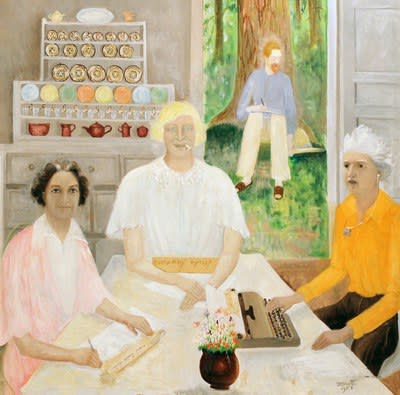 Painter Dorothy Brett (whose My Three Fates is show here) was among those in the circle of arts patron Mabel Dodge Luhan. Photograph courtesy of the Albuquerque Museum. 
Meet Mabel Dodge Luhan and her friends.
Learn about Mabel Dodge Luhan and her fabulous friends in the virtual lecture Six Degrees of Mabel: Mabel Dodge Luhan and the Artists of Northern New Mexico, hosted by the Albuquerque Museum. "Mabel Dodge Luhan is one of New Mexico's most iconic figures," says Elizabeth Becker, curator of education at the Albuquerque Museum. "In Taos, she assembled some of the most celebrated artists, writers, and thinkers of the time."
Docent David Bowers leads an exploration of the creative social circle Mable Dodge Luhan built after moving to Taos in 1918. Artist icons like Georgia O'Keeffe, D.H. Lawrence, and Thornton Wilder stayed in her home, which remains a writer's and artist's retreat. "This presentation delves the rich cultural milieu she created in New Mexico, as well as many challenges she experiences in her personal life," says Becker.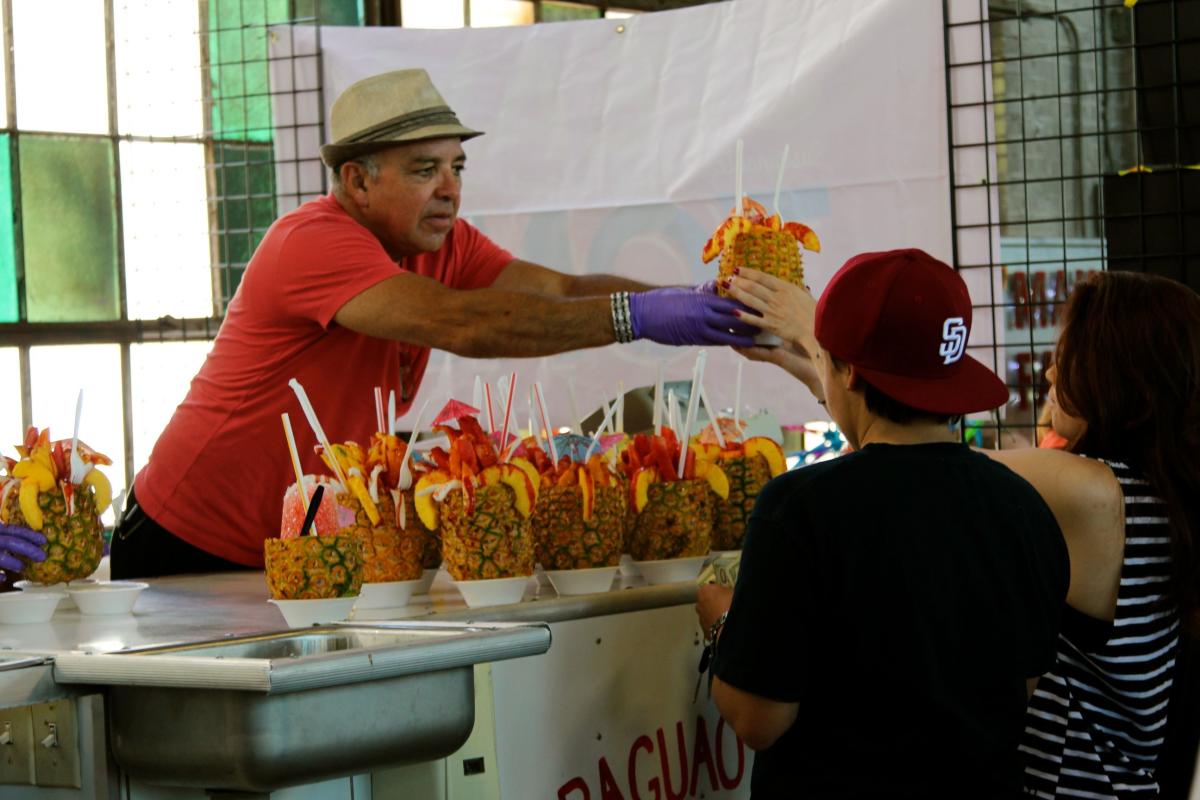 Find your favorite vendors at the Rail Yards Market in Albuquerque. Photograph courtesy of the Rail Yards Market.
Stroll the Rail Yards Market.
The Rail Yards Market, in Albuquerque, steams back into action with fresh flowers, fruit, greens, veggies, local meat, baked goods, arts and crafts, and beverages Sunday from 10 a.m.-2 p.m. Challenge yourself to buy all your dinner ingredients from local vendors—even if they're unfamiliar—and you might just unleash your inner Iron Chef. In addition, the market will continue to offer curbside pick-up with online pre-ordering before 9 p.m. Friday.