Lucie Rie's elegant, utilitarian pottery gets some much needed attention in a lecture on Friday. Photograph courtesy of the Las Cruces Museum of Art.
Admire a pottery star.
A minimalist potter in a time when most renowned ceramicists were men creating brightly colored works with Japanese inspirations, Lucie Rie paved the way for many who followed in her footsteps. During World War II, Rie left Austria and landed in England around 1938. She created the bulk of her work in London, where she maintained the same studio space until her death in 1995. "She defined herself as a potter very specifically," says Courtney Michaud, assistant professor of ceramics at Western New Mexico University, in Silver City. "She had an eye for utilitarian wear."
Michaud will present a virtual lecture on Rie's contributions to the art form on Friday at 1:30 p.m. as part of the Las Cruces Museum of Art's Women in Art series. "Looking back through history, her role in bringing her aesthetic to pottery has not had as much recognition as other folks," Michaud says.  "She has very simple, straightforward forms. They are elegant and precise."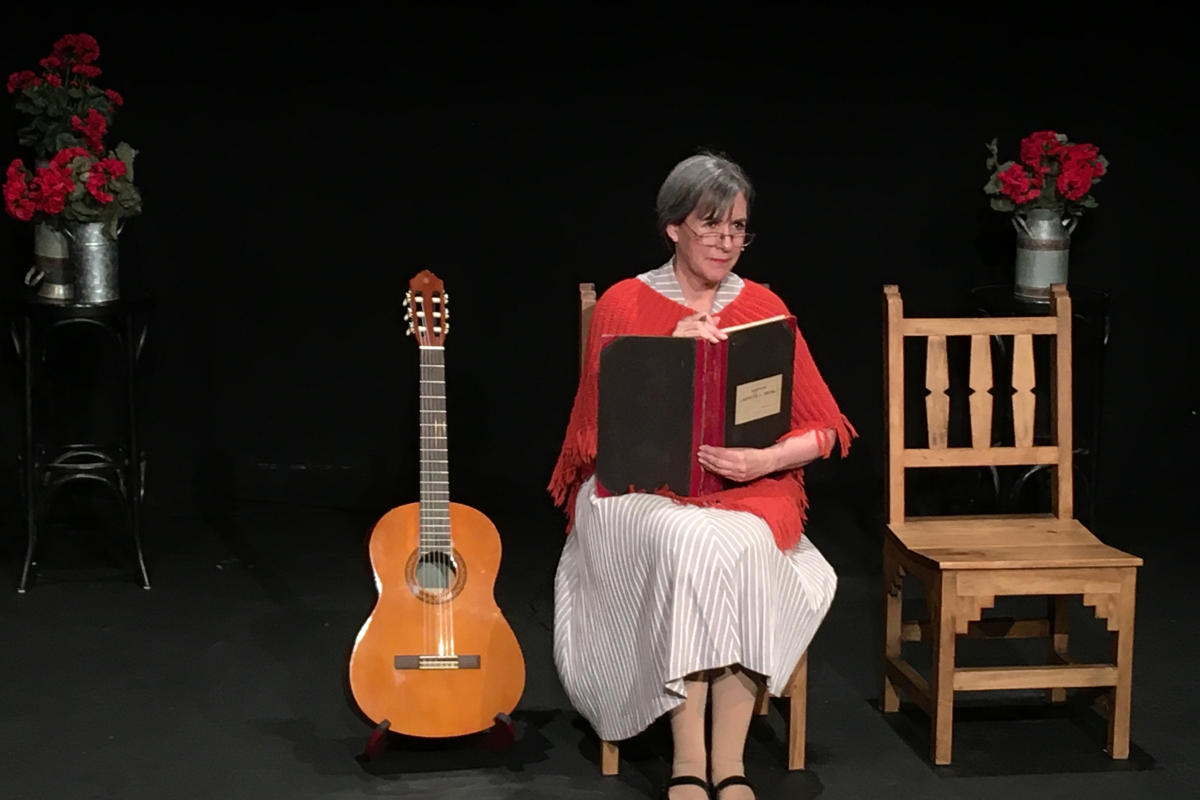 Carolyn Chatwin Murset wrote and stars in Tales of Tila, a play inspired by stories included in her grandparents ledger. Photograph courtesy of Carolyn Chatwin Murset.
Watch a family drama.
Tila Miera Trujillo wanted to make the perfect tortilla. It was her contribution to her Arroyo Seco family—cooking and watching her little brother while the rest of her family went to work. But every day when her older brothers got home, they teased Tila that the tortillas were more like crackers. So she went to her family's garden and prayed for help.
That tale serves as inspiration for Tales of Tila, a play by Trujillo's granddaughter, Carolyn Chatwin Murset. "I have always been a family history enthusiast," says Murset, who now lives in Utah, where the play premiered in 2018. Her interest earned her boxes of family records, including a large ledger where her grandparents kept track of important purchases, marriages and births, family gripes, and important recipes.
Murset, a longtime singer and songwriter, turned moments from the family ledger into stories and recorded those stories as songs, which finally became the musical play that she also stars in. After staged productions in Taos and Santa Fe in 2019, Murset teamed up with Flower and Bone Productions to record the play, which is available online through May 31.
Listen to a guitar hero—live!
Since 1974, Gustavo Pimentel has dedicated his life to the art of flamenco and classical guitar. A graduate of the prestigious Estudio de Arte Guitarrístico in Mexico City, Pimentel studied with guitar icons like Pepe Romero. He performs a live set featuring jazz, Spanish, flamenco, and classical tunes, at the Rosewood Inn of the Anasazi, in Santa Fe, on Saturday from 5:30 to 8:30 p.m.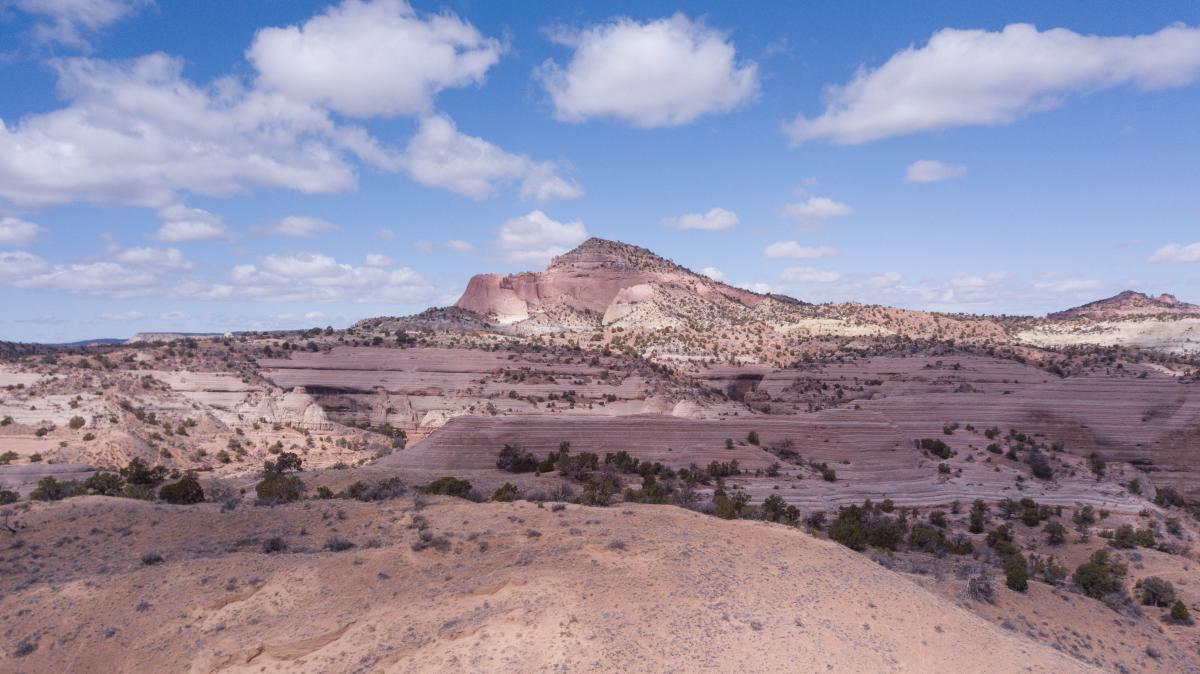 Pyramid Rock Trail at Red Rock Park in Gallup makes for a great weekend hike. Photograph courtesy of City of Gallup.
Rock out in Gallup.
Gallup's Red Rock Park offers some of the most awe-inspiring desert vistas in our state. Striations of warm colors wave through the rock formations, which once sheltered Ancestral Puebloans. To best experience its stunning vistas, Jennifer Lazarz, Gallup's tourism and marketing manager, recommends hiking the Pyramid (3 miles) or Church Rock (2.6 miles) trails. "They are great opportunities to get amazing photos," Lazar says. "They climb about 1,000 feet each in elevation. When you get to the top, you are higher than anything for miles."
This weekend is a great time, before temperatures soar. "It's really beautiful here right now," says Lazarz. "It cools off enough that if you want to go in the evening or the morning. It is stunning."
Tania Pomales's I Am Clarity is among the works featured in an exhibit at Keep Contemporary in Santa Fe. Photograph courtesy of Keep Contemporary.
Take a mind trip.
In the isolation of 2020, artist Tania Pomales embarked on a journey of self-discovery. Rooted in morning ritual meditations, she searched for ways to create a positive mindset during a dark time. She relied heavily on affirmations, which became the inspiration for her exhibit Incantations that opens at Keep Contemporary, in Santa Fe, on Friday, with a reception from 5 to 8 p.m. Her work sets colorful figures against black backgrounds, including occult imagery like skulls surrounded by hummingbirds, flowers, and butterflies as a trippy expression of the relationship between life and death.