Bagel's Florals will have pretty petals at Slow Burn Coffee Roasters in Albuquerque on Saturday. Photograph courtesy of Bagel's Florals.
Don't forget Mom!
Score spring bouquets, vintage clothing, and original drawings at Slow Burn Coffee Roasters in Albuquerque Saturday during a Mother's Day Pop-Up from 10 a.m. to 1 p.m. "It's a safe way to get out and support local businesses, enjoy a delicious coffee, and shop for yourself, your mom, or another parent or caregiver in your life who deserves some love and gratitude this weekend," says Abigail McNamara, owner of Bagel's Florals. Joining her are Yes Dog Vintage and artist Taylor Hub, who creates erotic line drawings.
McNamara grows some of her own flowers in her backyard garden, and sources others from Calhoun Flower Farm near Las Cruces, as well as farms in California. Expect ranunculus, roses, snapdragons, and strawflowers this weekend. "I love flowers as gifts because of their amazing power to evoke emotion and memory," she says. "They remind us to notice the little things, to experience the ephemeral nature of life, and to humble us humans, reminding us that we, too, are a part of nature, a part of that cycle."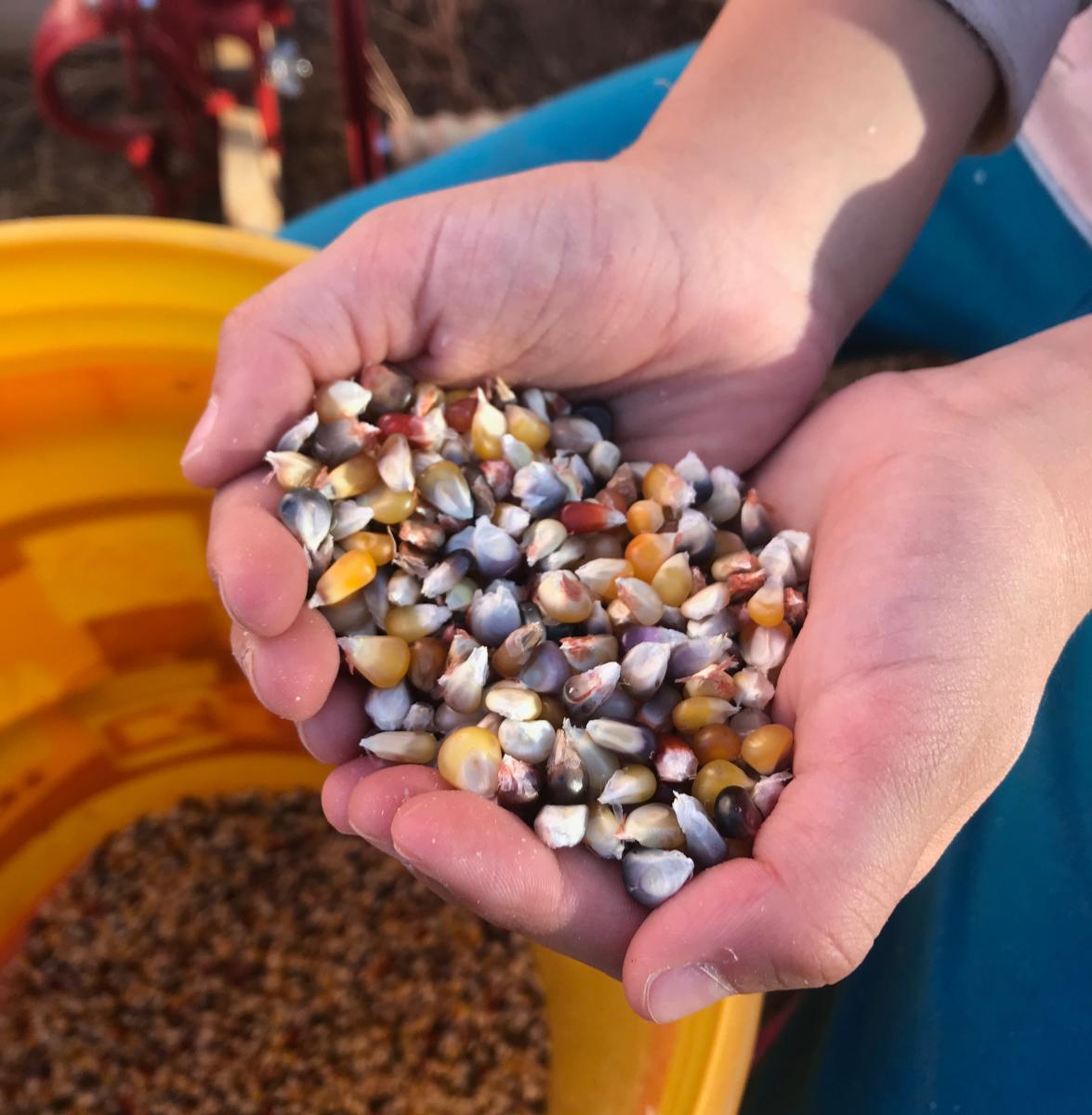 Swap seeds and stories Saturday in Los Alamos. Photograph courtesy of Pajarito Environmental Education Center.
Get gardening.
Swap & Share: Seeds and Seedlings invites gardeners, avid and amateur alike, to swap seeds and stories Saturday in Los Alamos from 9 to 11 a.m. Part of the Pajarito Environmental Education Center's Growing Together series, the swap takes place outdoors at the Hans Bethe House.
Now is the time to plant frost-tolerant things—"kales and chards, dandelion greens, potatoes, and carrots," says Kristen O'Hara, director of interpretation at the PEEC. "Around May 15 is when you can start planting things like peppers, tomatoes, and cucumbers."
Happening in collaboration with the Los Alamos Public Library and Los Alamos History Museum, the latter of which donated tons of seedlings, the event aims to bring the community together. "In 2020 people started to take on a lot of hobbies, and there was this resurgence in gardening," O'Hara says. "It's especially important for families to learn about gardening and to keep that heritage alive."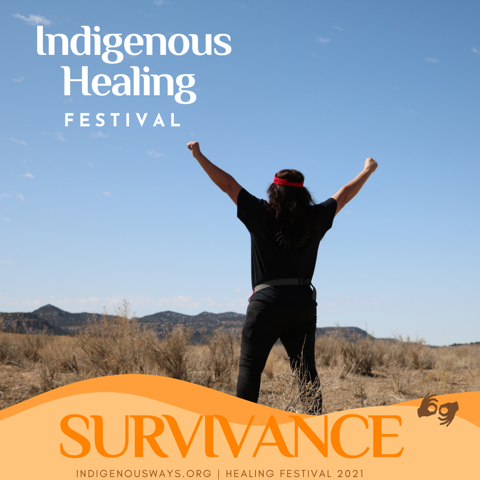 The Indigenous Healing Festival includes music, talks and more. Photograph courtesy of the Indigenous Healing Festival.
Seek health.
The Indigenous Healing Festival, a two-day virtual event hosted by Tewa Women United, the Institute of American Indian Art, and the Santa Fe Indian School, promises a sense of connection. "We're celebrating the beauty and blessings of traditional and contemporary first peoples and their ways," says Tash Terry, co-founder and artistic director of the festival (and a 2020 New Mexico Magazine True Hero). "We are also celebrating this platform to break through walls of separation with compassion and love. With the internet, everything is available."
See musical performances by G Precious, Liv the Artist, and others, and hear from Indigenous leaders, activists, and mothers about coming home, motherhood, and education. You need to pre-register on the festival's webpage. (Nominations for the 2021 True Heroes are open now through July 2.)
The Farmers & Crafts Market of Las Cruces features about 140 vendors. Photograph courtesy of the Farmers & Crafts Market of Las Cruces.
Eat fresh.
Spend Saturday morning at the Farmers & Crafts Market of Las Cruces, the largest farmers' market in New Mexico with around 140 vendors. "It feels like a low-key street festival," says Tiffany Thompson, market manager. "It's a community gathering and a great way to get out of the house and spend time outside in the fresh air."
Southern New Mexico growers have plenty to pick from at the market, including fresh garlic, cucumbers, strawberries, leeks, onions, and mushrooms. "Within the next month, we will start to see fruit like pomegranates, melons, peaches, and apricots," says Thompson. Buskers provide live music, artists make balloon animals, and vendors serve aguas frescas, boba tea, snow cones, lemonade, and coffee. "It's a very relaxed and good time."
Enjoy a concert—from your couch.
Cozy up Sunday at 4 p.m. for music by Beethoven, Rossini, and Handel in a virtual concert A Taste of Beethoven. Hosted by the Santa Fe Symphony, it packs a two-for-one punch with the combination of world-class music and vineyard views as the musicians perform from the Casa Rondeña Winery in Albuquerque's North Valley. Listen up during Handel's Suite No. 5 in E Major, which was dubbed the "The Harmonious Blacksmith." Musicologists disagree, but some say the tune was inspired by the percussive tones a blacksmith makes as the hammer strikes the anvil.