A Turn of Turtles from Mandy Stapleford's "Nobility of Beasts." Photograph courtesy of Taos Center for the Arts.
With COVID-19 cases reaching record highs, please keep the governor's safety guidelines in mind, wear a mask, and wash your hands frequently as you engage in any activities. You can watch the Santa Fe Independent Film Festival and LunaFest online, support the Empty Bowls fundraiser with its online silent auction, view Mandy Stapleford's exhibit virtually (beginning Monday), and purchase fall treats for curbside pick-up at the ABQ Biopark Harvest Days event.
See Mandy Stapleford's Nobility of Beasts at Taos Center for the Arts.
When Mandy Stapleford was awarded a solo show for 2020 at the Taos Center for the Arts, she immediately knew what she wanted to create. "I've been mulling over the idea of a collection of collective nouns from the animal kingdom since late 2018: a memory of elephants, a turn of turtles, a waddling of ducks," she says. "I wanted to narrate these collective nouns in clay and display them in a Smithsonian-esque type of way."
She's made 27 pieces in her Nobility of Beasts series, on view at the Taos Center for the Arts starting Friday in person (10-person limit), and virtually on Monday. Stapleford grew up in a family that supported her artistic ambitions, and she says she's been a ceramicist since age six.
Her long-honed skill shines through as the animals crawl from their frames with texture and spirit. "The show began as a focus on the cleverness of art and words together," she says, "but it became an environmental project."
In addition to 27 real animals, Stapleford exhibits eight fantastical creatures that are gargoyle inspired. "This show is an homage to all beasts, both real and imagined," she says.
Stapleford has a favorite piece in the exhibit, but she won't reveal it. "Of the dozen or so people who have seen the whole collection in my studio, everyone had a different favorite piece," she says. "What I loved about that varied response from people is it gave credence to the whole collection."
The art center has limited hours due to COVID-19. The center is open Mondays and Fridays from 4 to 6 p.m. and Saturdays from noon to 4 p.m.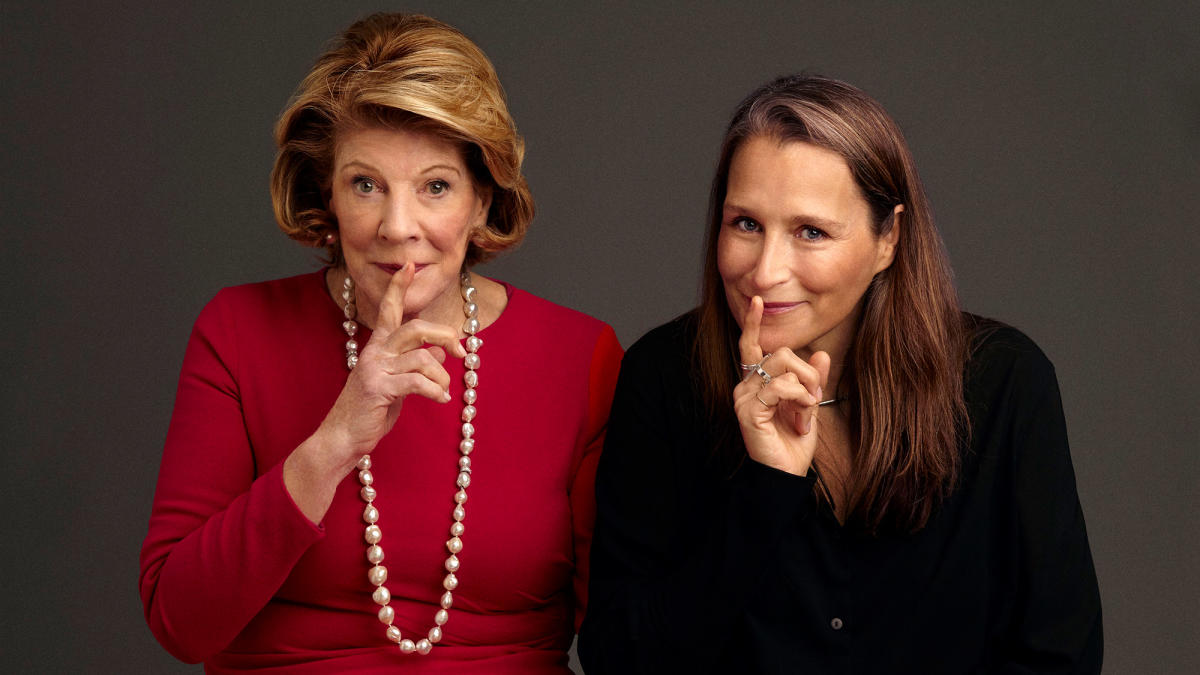 Agnes and Catherine Gund from the full-length documentary Aggie. Photograph courtesy of Aggie.
Catch a flick with the Santa Fe Independent Film Festival.
Over the past decade, the Santa Fe Independent Film Festival has grown into a premier event in the film world. Sought by indie filmmakers and respected by the industry, the festival is as unique as the city it calls home. That's especially true this year as SFIFF adapts to COVID-19 with a hybrid format that features more than 100 films and three panels online, and seven features at the Motorama at the Downs Santa Fe drive-in theater.
While the format has changed, the diverse lineup of titles remains strong. Lisette Paisner Bailey, executive director at SFIFF, recommends c, a funny film about a girl who has just graduated from college. "She goes to a Shiva, a Jewish funeral, and she runs into her sugar daddy," says Paisner Bailey.
The festival is also showing Aggie, a full-length documentary about art collector and activist Agnes "Aggie" Gund. Directed by her daughter Catherine Gund, the film begins with Aggie selling a piece of art by Roy Lichtenstein for $165 million, which she promptly donates to fight for racial justice. "It's a very timely film and a cool portrait of this art collector," says Paisner Bailey.
Films are available on demand via the festival's website until 11:59 p.m. Sunday. "They can really tell a story," says Paisner Bailey. "A film can go into depth about human nature and what causes these political issues to arise, or what happened in a moment in time."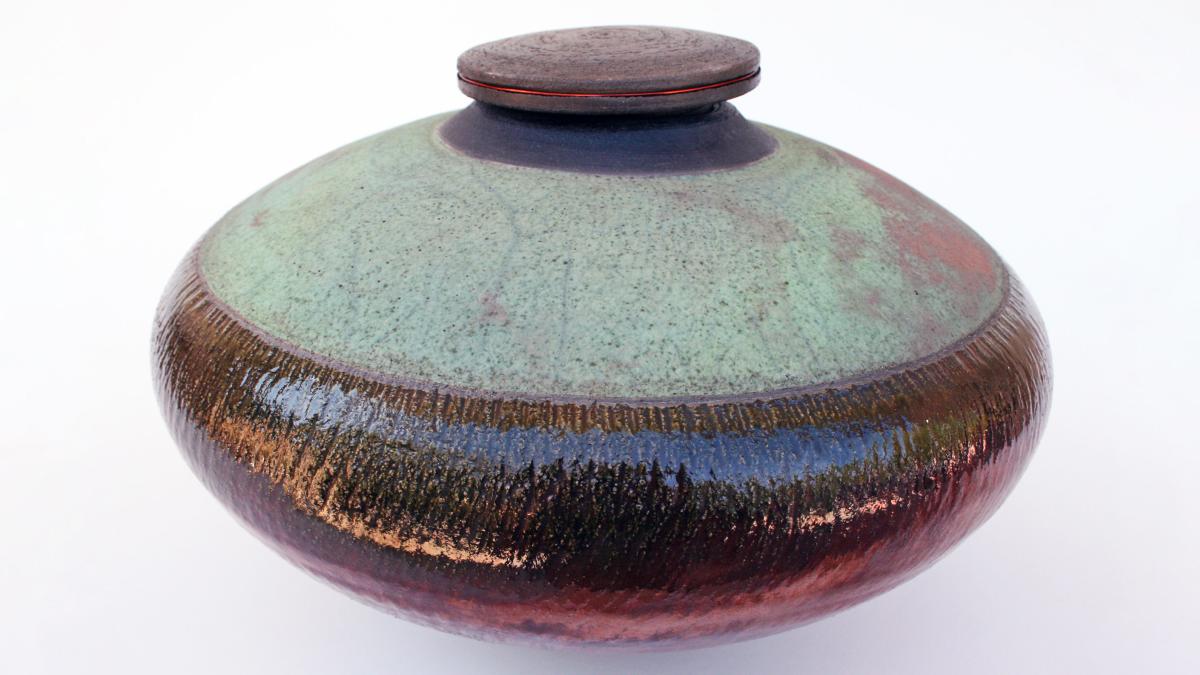 Online silent auction for Empty Bowls fundraiser in Las Cruces. Photograph courtesy of El Caldito Soup Kitchen.
Help out Empty Bowls in Las Cruces.
Members of the Potters' Guild of Las Cruces prepare all year for the Empty Bowls fundraiser.
In non-pandemic times, members of the guild get together in local pottery studios and make bowls for the event benefiting the El Caldito Soup Kitchen, but this year everyone had to work from their own home.
"It's worked out," says Erica Nicole Cordero of the event Potters' Guild. "We have quite a few bowls this year."
The event usually sells the handmade bowls filled with soup from local restaurants, but with the pandemic's toll on the restaurant industry, organizers didn't want to add to their burdens with requests for soup donations.
A virtual silent auction to benefit the soup kitchen runs until noon on October 21 and features functional and decorative ceramics and jewelry.
"It is important to support our community," says Nicole Cordero. "The need to feed the hungry hasn't gone away with COVID-19. So, we wanted to make sure we still take care of that."
St. Paul's Methodist Church hosts the event Friday from 10 a.m. to 1 p.m., and the $20 ticket is good for one bowl.  
Masks, gloves (since visitors will be touching the bowls), and social distancing guidelines are required. Numbers are rising in New Mexico, and the governor's newest health orders require more caution. Take your time and allow for at least 6 feet of space between you and those outside your household.
Visit Fall Days at the ABQ BioPark.
Mum's the word during Harvest Days at the Botanic Gardens in the ABQ BioPark, where the colorful autumnal blooms are on sale and display this weekend. The red, yellow, and orange blooms are arranged in special seasonal blooms that truly accentuate the beauty of this golden season.
Shop for bunches of the fall-friendly flowers while being serenaded by live ambient music from local bands like mangy jazz group Le Chat Lunatique and worldfusion group Los Metamorfos Saturday and Sunday.
Harvest Days also means you can dine on seasonal treats like caramel apples, churros, apple cider, and ribbon fries. The City of Albuquerque is sponsoring Grab & Go on Saturday from 10 a.m. to 2 p.m. when these edible fall delights can be picked up curbside in the BioPark's Heritage Farm parking lot. Details about ordering are available on the event's website.
Keep your mind on the governor's COVID safety guidelines, wear a mask, and wash your hands frequently as you engage in any and all fall festivities. To reduce contact and capacity, you need to buy a ticket ahead of your visit to the Botanic Garden via the event's webpage. Attend Saturday or Sunday from 9 a.m. to 5 p.m.
Watch films by women about women—while supporting young women. 
Soroptimist International of Las Cruces had hoped to sponsor an in-person film fest this year, but when COVID-19 forced them to go virtual, it created a theater seat for everyone in the state. Starting at 9 a.m. Saturday through 4 p.m. Sunday, you can watch seven short films directed by women. 
Luna Fest, organized by the same folks who make those yummy Luna Bars, puts an annual spotlight on women filmmakers. The 2020 offerings travel from California to New York, Israel, and Japan. Ballet After Dark tracks a young woman's recovery from abuse through dance therapy. Game features a new kid's attempt to join the boys' basketball team. And Lady Parts reveals a young actor's dismay at how the film industry portrays women. 
Tickets are $20 per household. Upon purchase, you'll receive a coupon for Luna Bars, plus log-in tips good for the whole weekend. You can sample films bit by bit or tap in at 7 p.m. Saturday to join a virtual audience. Soroptimists will give a short presentation about the grants and scholarships they give to young women to further their education, as well as their annual workshop to teach high school girls life skills. Then the films will run with audience members live-chatting along. 
"It will be fun," says the group's president, Esther Devall. "We've all been Netflixed to death, and here's something new and different." 
** No matter what you do or where you venture on your staycation this weekend, keep an eye out for NM True Certified businesses to support. Find a complete list of them here or pick up a September/October issue of New Mexico Magazine at your nearest newsstand.