Above: The Pecos sunflower bloom brings new verve to Santa Rosa. ​Photograph by Christina Selby.
Feel the flower power.
In Santa Rosa, the wetlands at the Blue Hole Ciénega Nature Preserve make fertile ground for the rare and endangered Pecos Sunflower. This time of year, sunflowers bloom big time, turning the town into a yellow paradise. 
In its first year, this weekend's Pecos Sunflower Festival celebrates the fields of gold with quilt and art shows, food trucks, conservation and fishing workshops, a photo contest at the historic Pecos Theatre, a visit from the Model A Car Club, and a beer garden.
Also at the Pecos Theatre, a screening of New Mexico Magazine contributor Christina Selby's film, Saving Beauty, provides a stunning look into rare plant species like the Pecos Sunflower. In honor of the festival, Selby also created this fun guide to Santa Rosa and the surrounding areas. 
Park at the Santa Rosa Blue Hole Convention Center, where many of the events will be held. It's an easy trip to the flower field from the convention center lot.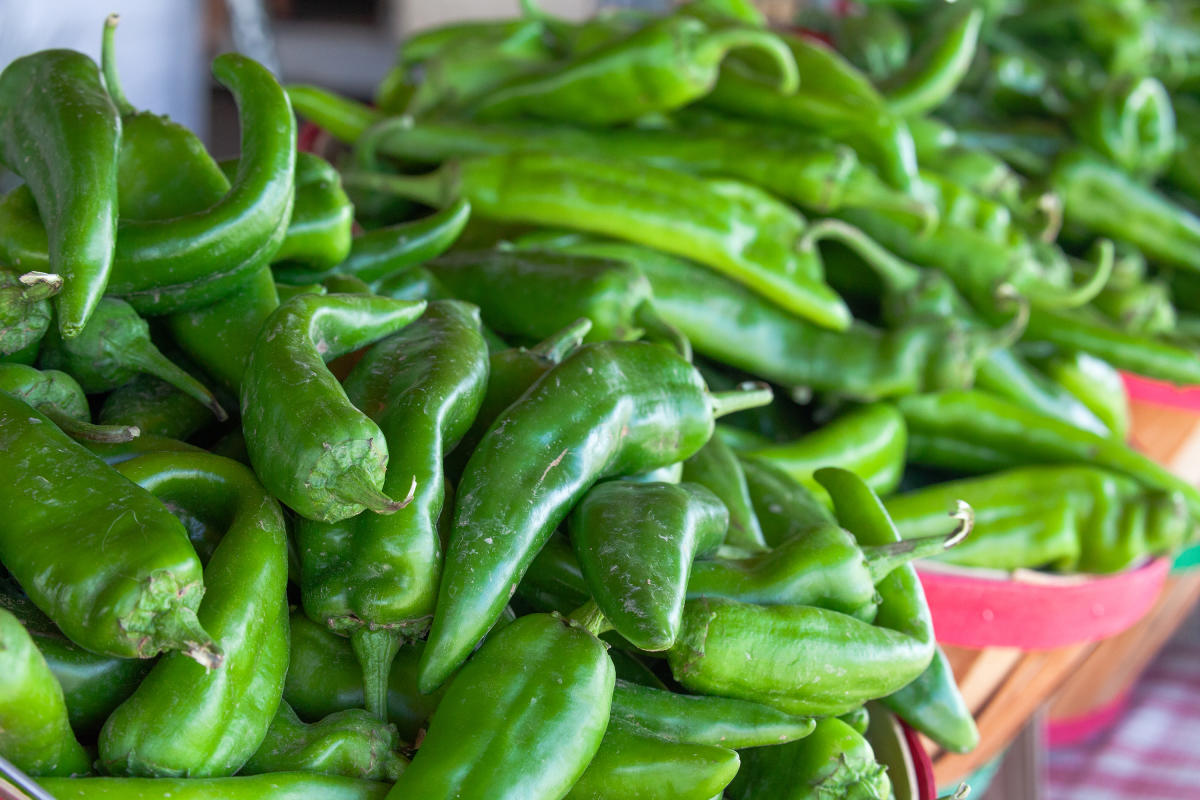 Taste chile varieties at the Great New Mexico Chile Taste-off. Photograph by NMTD.
Tingle your tongue.
Always take a small first bite when you're tasting chile; if it's hot enough to burn, it only singes a little that way. Keep that tip in mind on Saturday, when you're trying varieties from around the state at the Great New Mexico Chile Taste-off in Socorro. 
The free third annual bash includes live music and dancing, beer and wine, and local vendors. A chile competition featuring a wide selection of reds and greens will determine the state's best growers. Red and green fireworks illustrate the spectacle on your taste buds, while food trucks on site offer full meals as well as cooling snow cones to quell fiery palates.  
It all happens at the Socorro Soccer and Rodeo Complex starting at 3 p.m. Head to Socorro early to catch a 2 p.m. parade downtown.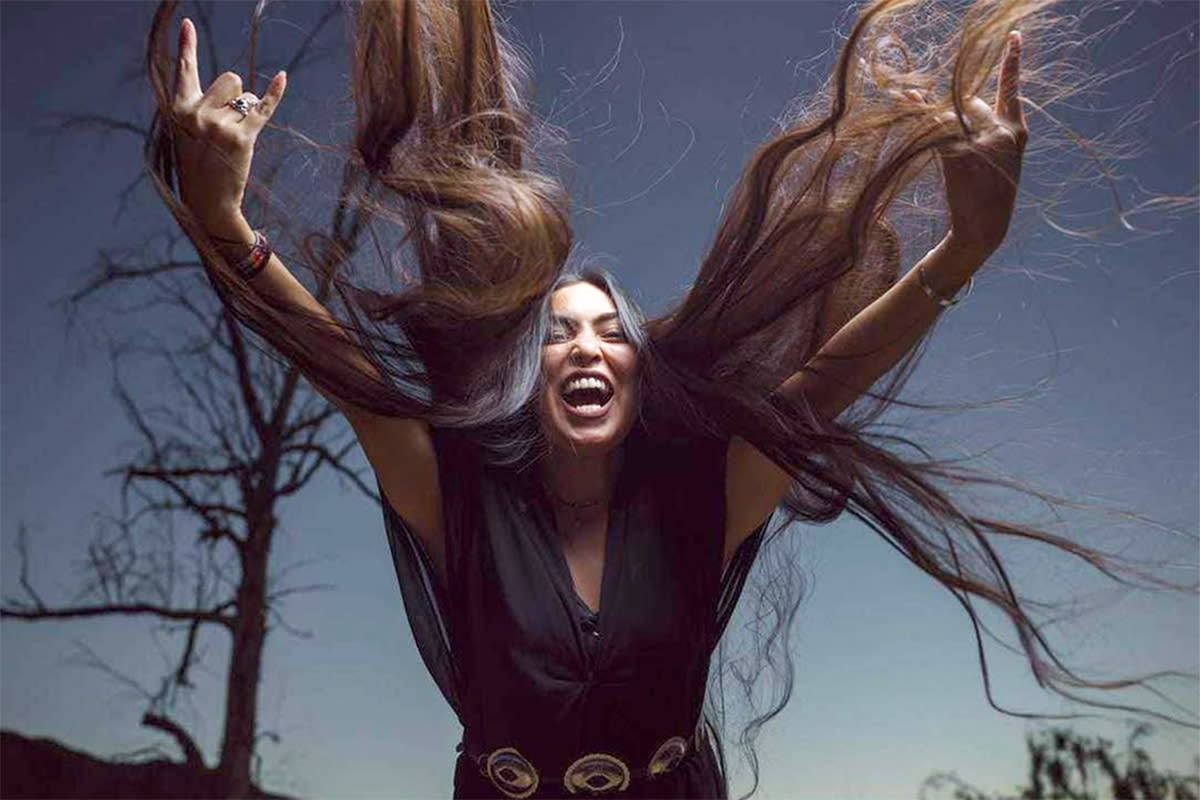 Sage Bond performs this Friday at ¡Globalquerque!. Photograph courtesy of ¡Globalquerque!.
Find your new favorite band.
The popular world music fest ¡Globalquerque! returns to the National Hispanic Cultural Center starting Friday through Saturday. This year's version looks a bit different, as performances will take place on two pop-up stages in the NHCC courtyard. As the pandemic continues to hamper international travel, festival founder and director Tom Frouge says, "This year's festival is a celebration of immigration in the United States." The event features 10 bands from five continents who represent immigrant communities from countries such as Mongolia, the Ivory Coast, Algeria, and Italy. "These bands are all really amazing, and it gave us a chance to really highlight them." 
Frouge calls 23-year-old performer Sage Bond (Diné/San Carlos Apache) a budding star. She's been playing guitar since she was eight years old, covering Metallica and Megadeth. Her own songs confront her experiences with alcoholism and domestic abuse, and her voice has a deep smokiness. Bond performs Friday at 9:20 p.m.
The festival requires proof of vaccination or a negative COVID-19 test, and masks are strongly encouraged. Pre-purchase tickets or get them at the door, and don't forget to bring your dancing shoes!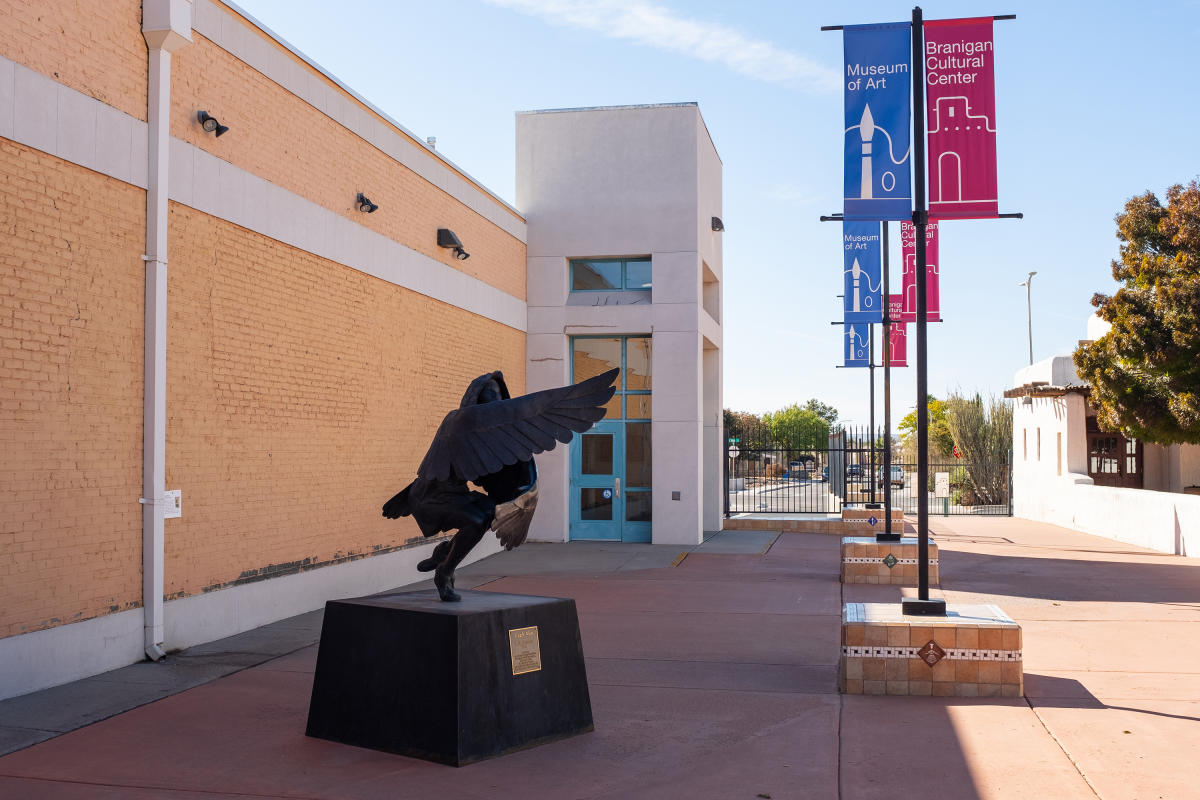 Craft angel wings out of clay at the Las Cruces Museum of Art. Photograph by NMTD.
Make wings.  
Claypalooza 2, co-hosted by the Las Cruces Museum of Art and the Potters' Guild of Las Cruces, is a demonstration class and day of sculpture activities inside the courtyard at the Las Cruces Museum of Art. Attendees will learn to craft angel wings to become part of a community art installation, the Healing Wings Project. The pandemic-inspired art piece invites community members to contribute a wing in memory of loved ones lost to COVID-19. The class starts at 9 a.m. and ends at 1 p.m. 
Celebrate the Old West at Fort Sumner. Photograph by Scott Stinnet​t, De Baca County News.
Have fun at the fort. 
A hamburger fry, goat roping, a Western dance, cowboy breakfast, and tombstone race are all part of Old Fort Days, happening all weekend in Fort Sumner. At The World's Richest Billy the Kid Tombstone Race, held Saturday at 5 p.m., competitors carry an 80-pound tombstone over 40 yards and two hurdles. Some throw the rock over the hurdles; others attempt a jump while carrying the heavy burden. The spectacle is sure to make you smile.