The opportunities for fishing and other recreational activities will be on display this weekend at the Gila River Festival. Photograph courtesy of Silver City/Jay Hemphill.
Get into the Gila River.
This weekend's Gila River Festival celebrates the last free-flowing river in New Mexico—virtually, with two days of speakers, "field trips," music, poetry, and a one-day film festival.
Started in 2005, the festival has grown into a premier gathering of renowned advocates. Starting on Friday, hear from U.S. Senator Tom Udall; fly-fisherman Jeff Arterburn, founder and president of the Gila/Río Grande chapter of Trout Unlimited; Casey Camp-Horinek (Ponca Nation), a longtime activist for environmental justice; Mike Fugagli, an ornithologist who specializes in birds of the Gila River valley; and renowned author Philip Connors, whose favorite place to write is from his National Forest Service fire lookout spot in the Gila Wilderness.
Have morning coffee with other attendees, take a yoga class, participate in a writing workshop, and watch nature-centric films in the Wild and Scenic Film Festival starting at 7 p.m. on Saturday. Register for the festival and catch it all here.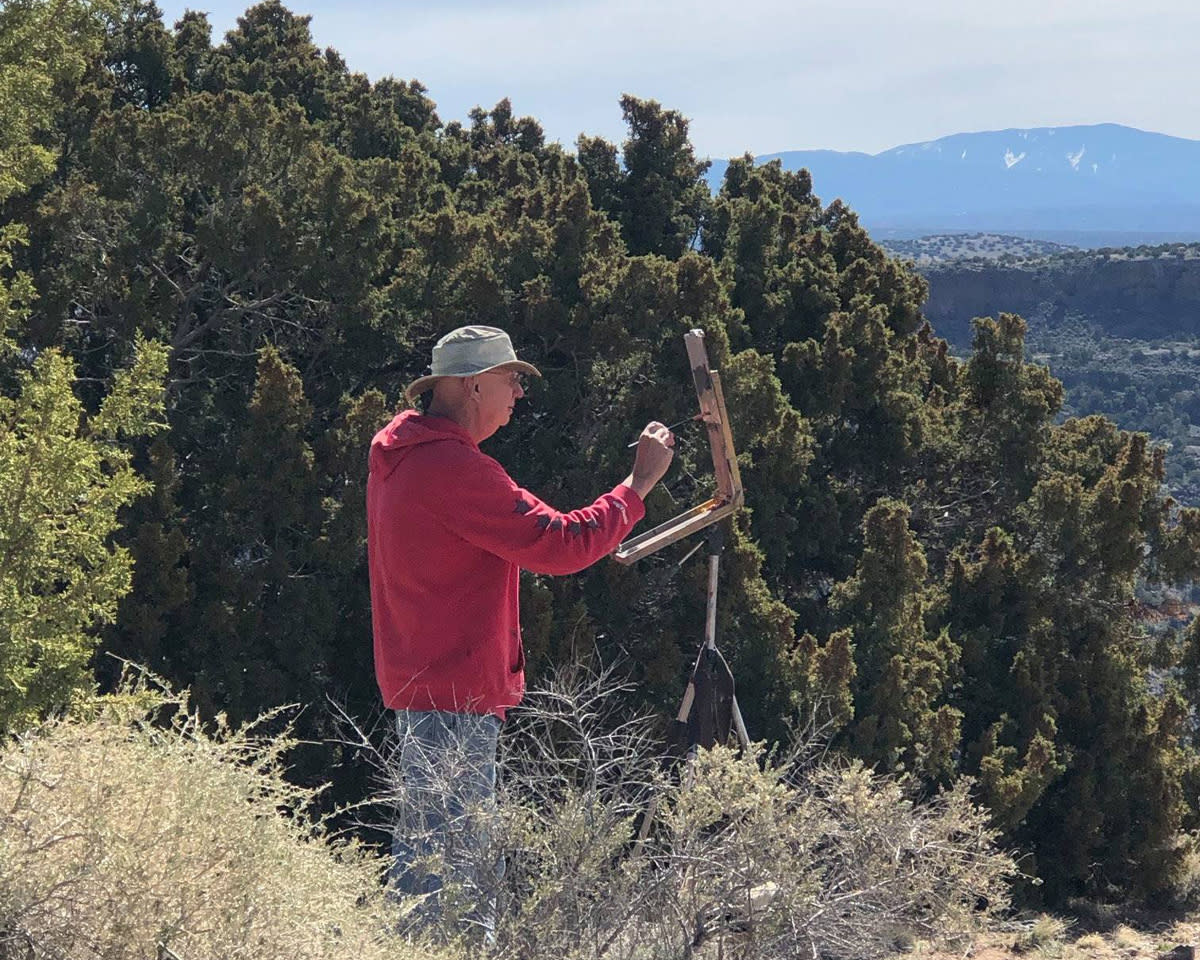 A plein air painter works at White Rock. Photograph courtesy of Plein Air Painters of New Mexico.
Paint the town in Los Alamos.
When well-known painter Michele Byrne recently relocated to Santa Fe from New York and joined the Plein Air Painters of New Mexico, she realized that she needed to add new colors to her palette. The blues, golds, and greens of New Mexico landscapes don't exist elsewhere. "She said she needed to learn the light," says PAPNM communications director Stephanie West.
Plein air painting has been a pastime in New Mexico since the 1840s, when the French artists set up their easels in the mountains, by rivers, or amid autumn leaves. Today, that tradition carries forward. This weekend, PAPNM and the Los Alamos Arts Council host the Los Alamos Paint Out and Show, three days of outdoor painting, followed by an exhibit.
Artists will paint in two shifts—either in the morning from dawn to 2 p.m., or from 2 p.m. to dusk—from three locations near Los Alamos on Friday, Saturday, and Sunday. The organization welcomes people to visit the White Rock Overlook, Anniversary Trail, or Mesa Trail to catch the painters in action–but please wear a mask.
Whether you paint or watch, West says, "being in nature is a source of solace and rejuvenation. It's being in joy."
Starting September 25, you can see works created this weekend at the historic Fuller Lodge Art Center in the heart of Los Alamos. All of the art will be framed and available for purchase. You can visit the lodge or see the works in a virtual exhibit.
Wanna paint? Learn from exhibit judge and artist Jane Chapin, who will teach a plein air painting workshop the day the exhibit opens.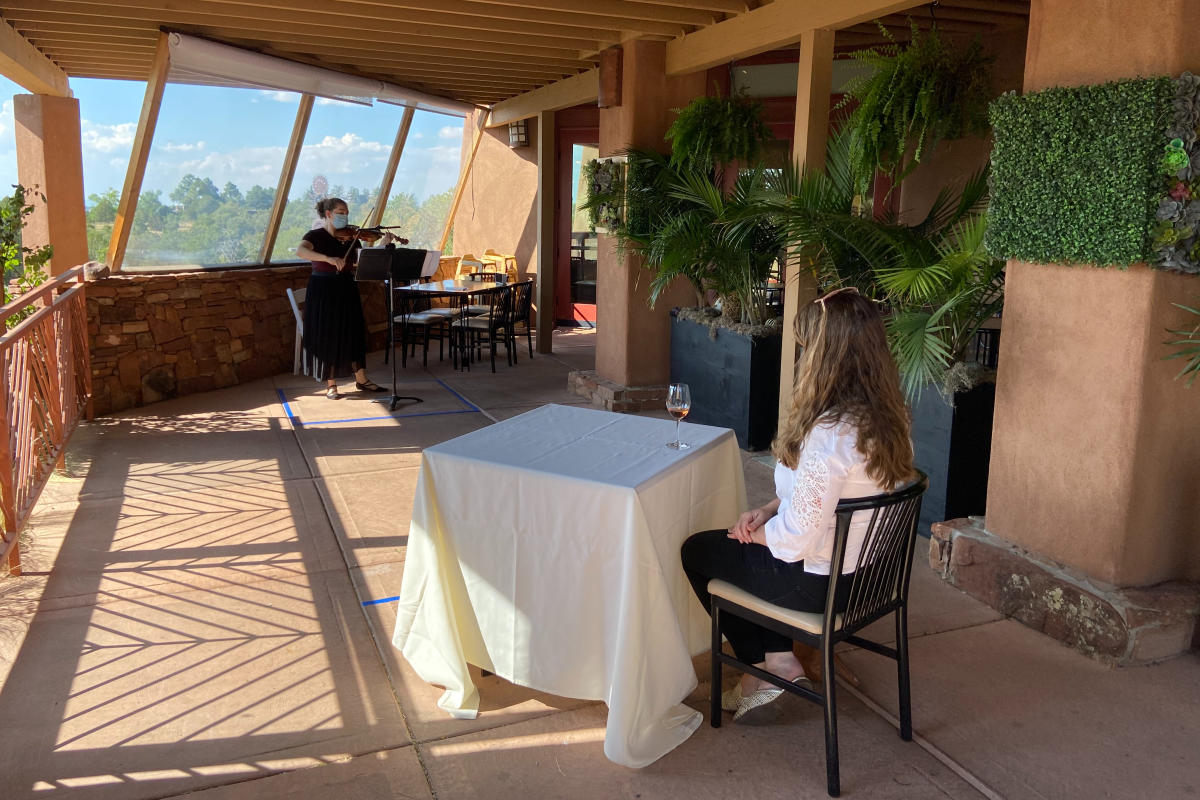 The Santa Fe Symphony's Gabriela da Silva Fogo​ performs a 1:1 concert at the Museum Hill Cafe. Photograph courtesy of Santa Fe Symphony.
Enjoy music for one. By one.
You arrive at an iconic outdoor space in Santa Fe–the garden at the Georgia O'Keeffe Museum's Otero-Berger house, perhaps, or a scenic rooftop overlooking the Sangre de Cristos—and take your seat facing a musician. It's just you and the performer, who decides what to play based on their first 10 seconds with you.
Welcome to the Santa Fe Symphony's 1:1 Concerts, a series developed to keep musicians playing and music lovers listening during the pandemic. They're also a wildly new kind of concert that makes us wonder: Is this the future?
The 10-minute performances are $50 per person, with a maximum capacity of 2, counting the musician. (You're welcome to share it if you so choose.) You can see concertmaster David Felberg, cellist Joel Bektell, flutist Jesse Tatum, violinist Gabriela Fogo, and others.
"The series has been going incredibly well," says Daniel Crupi, executive director of the symphony. "People seem hungry for live performance. For many, it's their first time hearing live music in six months. It can be quite an intense emotional experience."
Crupi says some people mention being nervous about the setting, worrying it would be awkward. But they leave feeling differently. "When they come out, they say it was transcendent—a concert just for them."
The concerts happen through October 2, with tentative plans to add more dates. Buy your ticket and see more info about the musicians performing here. Masks are required.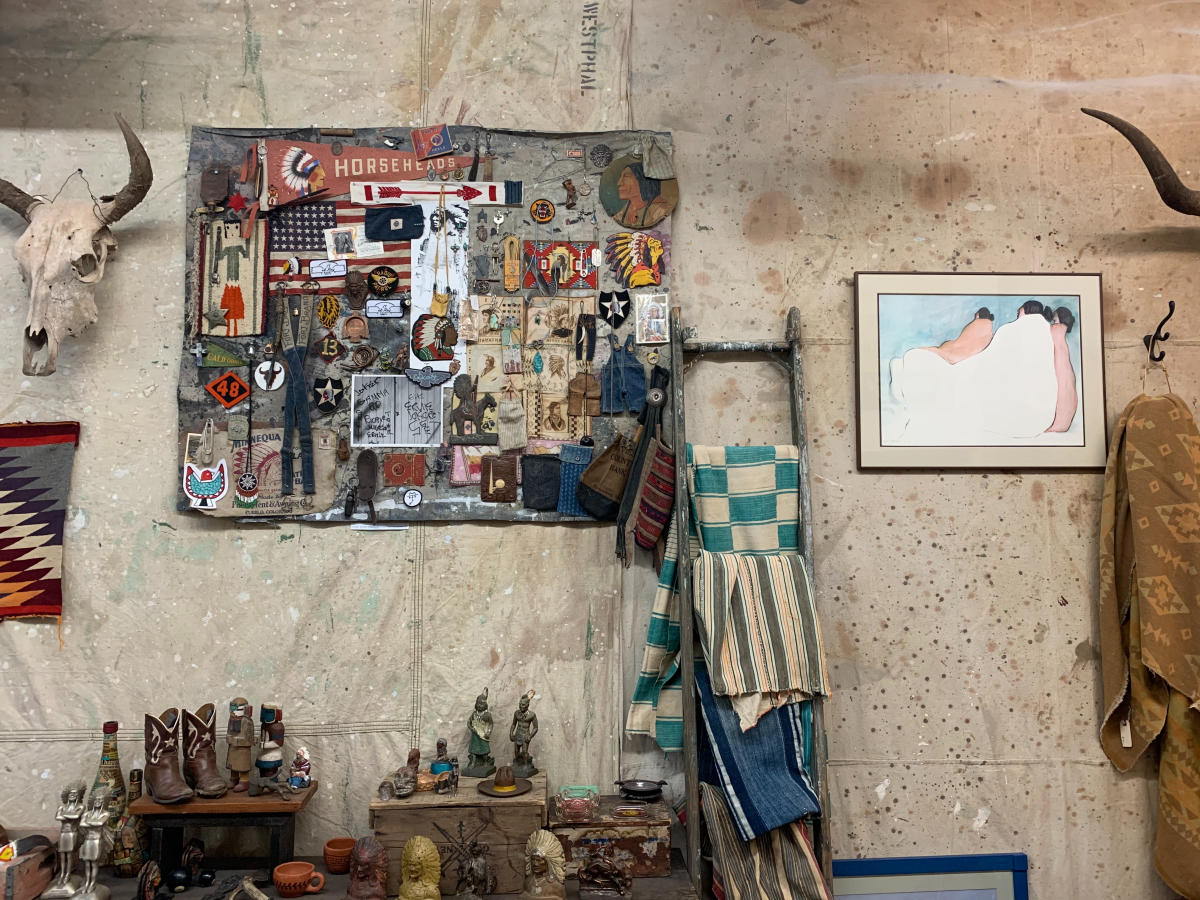 Santa Fe Vintage will participate in a pop-up market at Boyd & Allister Home to benefit Communities in Schools. Photograph courtesy of Santa Fe Vintage.
Go cool-hunting to help Santa Fe students.
Some of Santa Fe's hippest shops gather Saturday, 10 a.m.–4 p.m., at Boyd & Allister Home, a custom furniture store on Hickox Street near the popular Tune-Up Café, to benefit kiddos from local schools.
Boyd & Allister owner Johnathan Boyd partnered with Communities in Schools, which supports students in myriad ways, to donate 30 percent of the sales to students in need. "They identify the 300 families below or at the poverty line who are needing these essentials this year," Boyd says. "Every dollar raised goes directly to buying the things they need."
Among the vendors: Santa Fe Vintage, where people like Elle magazine Editor Laura Brown shops; Shiprock Santa Fe, with its collection of Navajo textiles, some of which are centuries old; and Maida, a jewelry and home goods company that partners with Indigenous and Hispanic makers.
The shop space has giant roll-up doors and a parking lot for some vendors. If it gets crowded, you may need to wait your turn. Everyone must wear a mask.
Grab a snack at Dolina Bakery & Café on your way over; 10 percent of their proceeds also help the cause. You can donate directly to the fundraiser, and a grant will match everything up to $2,500.
"CIS does an amazing job in our community," Boyd says. "They know who's struggling the most right now."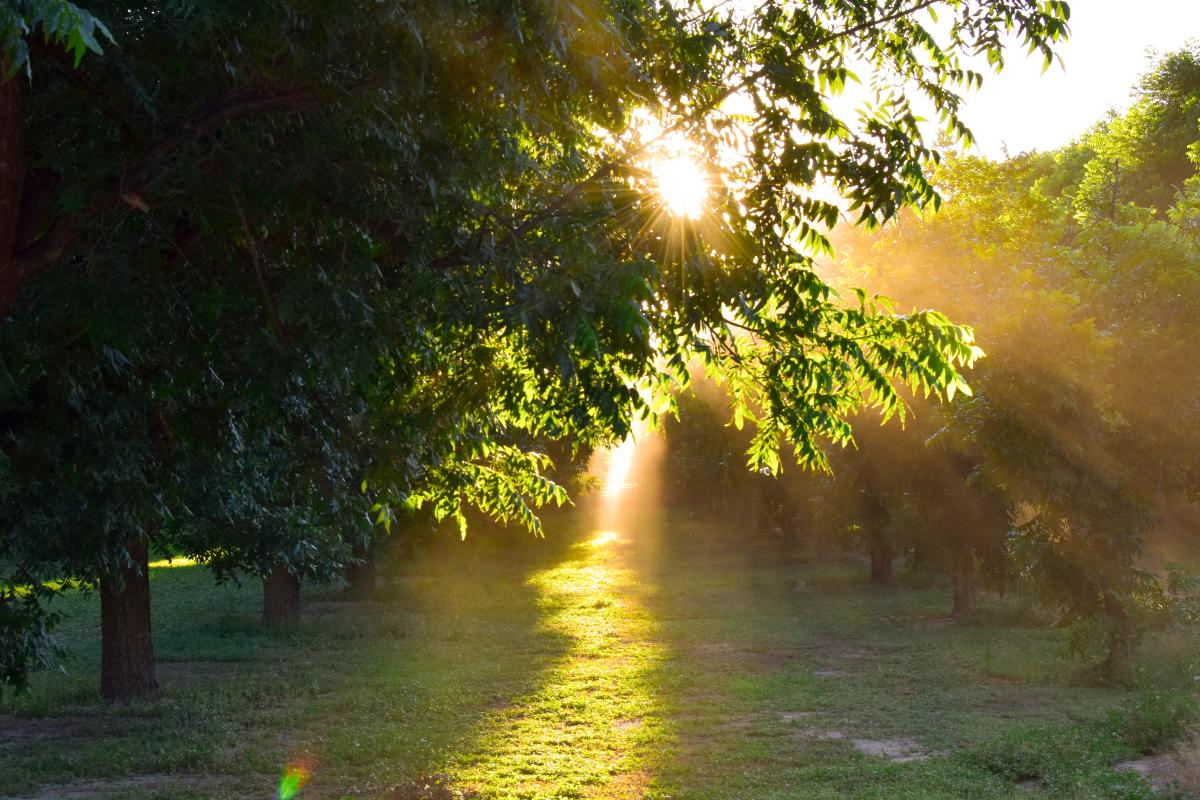 Wichita pecan trees on Stahmann Farms' 3,200 acres in Los Cruces. Photograph courtesy of Stahmann Farms.
Pecans, pecans, pecans! Drive through the orchard, taste the cuisine.
Towering pecan trees flourish on Stahmann Farms' 3,200 acres bordering the Río Grande, in Las Cruces. The Stahmann family has nurtured these fields for 88 years, building up to 168,000 trees that produce millions of pounds of Stahmanns Pecans every year.
The lushness of their orchard drops the temperature by at least 10 degrees along NM 28, and the branches arching over the road call for a leisurely drive. When autumn gilds the leaves, the scenery only gets better.
Last year, New Mexico produced more pecans than Georgia, where crops suffered significant hurricane damage. Somewhere around 90 million pounds are grown and shelled here every year, and the Stahmanns account for about 10 percent of that.
Après drive, swing by the Pecan Grill & Brewery, which serves a divine pecan-crusted salmon, as well as the highly addictive pecan-crusted green chile strips, and brews up a popular pecan ale that you can also buy to-go in six-packs, growlers, and squealers.
** No matter what you do or where you venture on your staycation this weekend, keep an eye out for NM True Certified businesses to support. Find a complete list of them here or pick up a September/October issue of New Mexico Magazine at your nearest newsstand.