The harvest pours forth in southern New Mexico.
IN THE YEAR 2020, chile, which ripens in waves, still requires picking by hand. Migrant labor is crucial, making issues of immigration and COVID-19 safety protocols critical.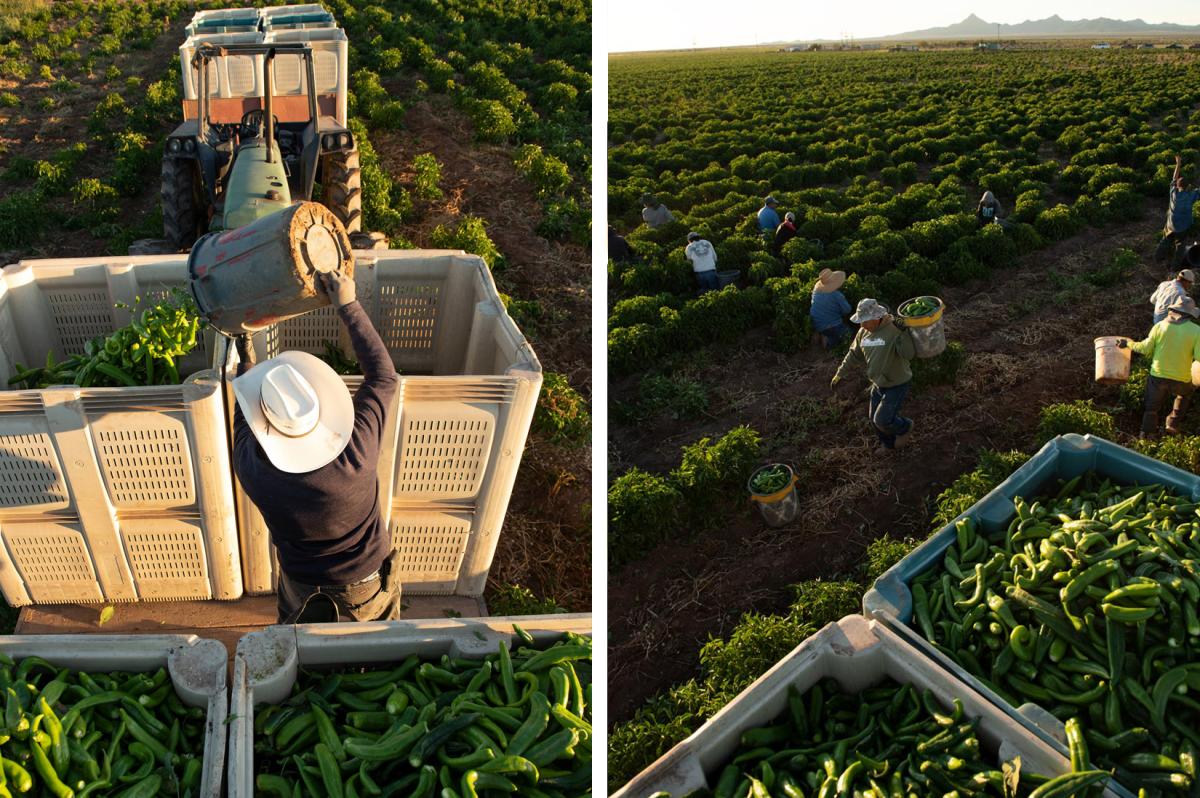 "It's hot, hard work," says Stephanie J. Walker, a researcher at the Chile Pepper Institute, in Las Cruces. "You're paid by the bucket, plus a guaranteed minimum wage."
Walker is immersed in testing machines to take on some of the labor.
A solution is years away. "We'll still have farm jobs," Walker says, "but eventually, the backbreaking work will be done by machines."