Above: La Cumbre's beers are meant to disappear, but the whimsically illustrated cans are for keeps. Photographs courtesy of La Cumbre Brewing.
STARTED IN 2010 by Jeff Erway, La Cumbre Brewing has established itself as the creative, quirky member of Albuquerque's beer scene. That and the local leader of the hazy IPA trend—the juicy, hoppy flavor bombs that are the latest craze.  Those two concepts came together in their recent Single Double series, in which they produced three single-hop, double hazy IPAs, called Big Door Prize, In the Money, and Luck of the Draw. The fourth, All In, combined the hops used in all three. The beer was delicious. But it was the whimsical, playful art on the cans that first caught my eye. That's Cory Campbell, an Albuquerque-raised artist who is the brewery's creative director. His mission? To distinguish the brand through art.
——
I think the artists are the tastemakers in a society. It's always a good idea to have them on your side.
As with anything, we had to learn how to do hazies. We did a collab with Modern Times [the San Diego brewery that is a national leader in creative cans and hazies] in 2017. It was only released here. Eighty cases sold out in an hour. It was just like, "Okay, this is something we need to do." We learned a lot from that.
Modern Times has the coolest cans. I really look up to them. That's the power of their design and branding. You can look at a can and say, "Oh, I know that's a Modern Times beer," and so that's what we're trying to do—embracing the quirkiness of our brewery and our staff and hopefully you can look at our can and say, "That beer looks funky, it's probably a La Cumbre."
We've never just taken the standard approach to what a can should look like. It should have your logo here and the style here, which has been detrimental and really, really great. It's so much easier to market a beer that's simple, plain, and clean, but embracing that quirk and creativity is what we've had to learn to do over the years.
Read more: Native New Mexican hops, called neomexicanus, are coming to a brewery near you.
I'm a hobbyist artist. In my free time, I paint. I do plein air painting—set up the easel outside, wear a sun hat. It's dorky but fun.
I actually take a lot of inspiration from the world of fine art.
I really like Monty Singer. He's an awesome plein air painter. Whenever I see people like that—Emily Lee is another plein air painter—I think, That's something I aspire to do. No rules—just do it.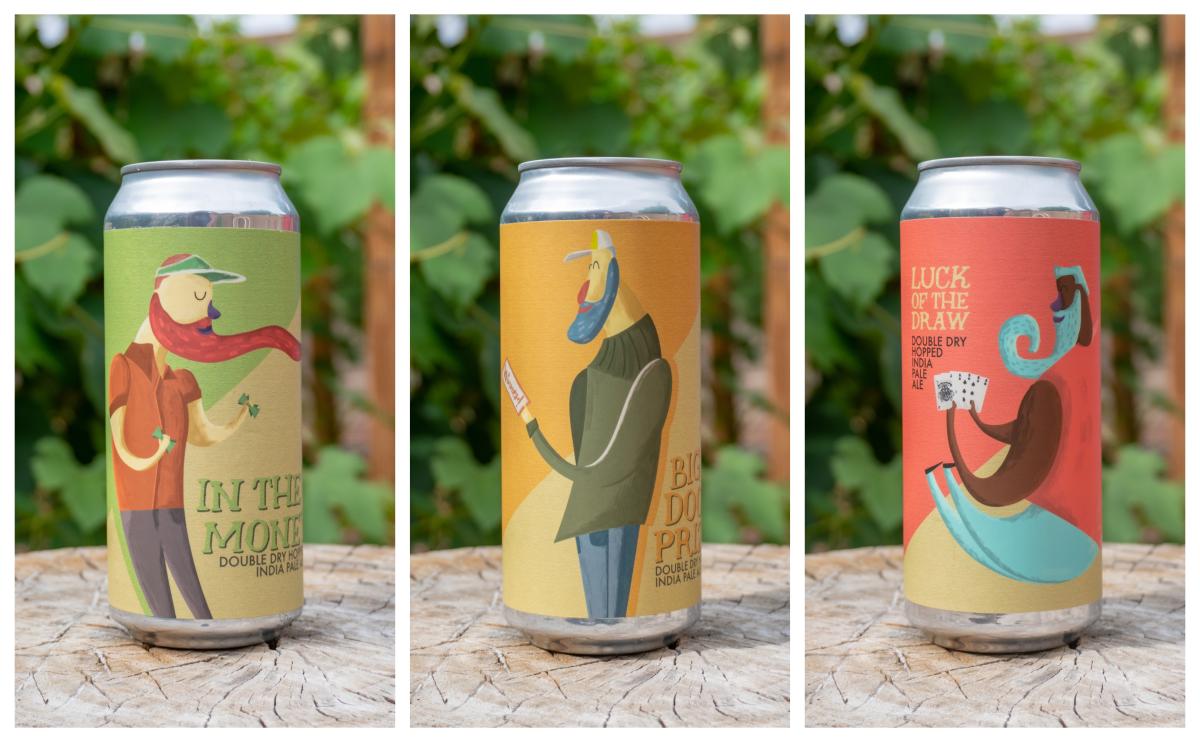 Beer has always been important in society. If you believe some historians, they'll say the only reason we have society is because of beer. We kind of lost that for a while, and now it's back in a big way. There's a brewery on every corner, and that used to be the case. The pubs were the meeting places. The American Revolution was started in a pub. I think they've come back and taken over that role because church attendance is down, nobody joins the Kiwanis Club anymore, nobody is a Shriner, so these traditional meeting places are not really around. And if you come here on a Friday night, it's businessmen after work having a beer and families with kids running around and it's single guys trying to hit on girls at the bar. It's this hub, this meeting place, and I believe that's why these breweries and the whole brewpub revolution happened—because people needed a meeting place and we just happened to be there to fill that void. It's a basic human need to feel like you belong in a place. It's Cheers, right? And we totally have regulars who come in and it's like "Norm!" It's a sense of community that each one of our brewpubs has cultivated.

La Cumbre Brewing
3313 Girard Blvd NE, Albuquerque, NM 87107
(505) 872-0225
---