Above: Inside Art Obscura. Photograph Courtesy of Art Obscura.
Right now, the strangest object in Art Obscura, owner Deret Roberts says, "is a giant light bulb stuffed with two boa constrictors," made by artist Jennifer Stevens. It's about a foot high and just one example of Art Obscura's collection of wet taxidermy (animals preserved in alcohol). Located in a 1,200-square-foot space in Old Mesilla, the gallery—or is it a cabinet of curiosity?—opened in November 2013 to show a monthly rotation of local artists' work: prints, paintings, jewelry, taxidermy, and apparel.
Roberts supplements the art with bizarro finds—vintage spirit bottles, old fans, and the occasional beaver skull—gleaned from locals' backyards, where he negotiates many of his sales. His father, an electrician, taught him the art of antiquing.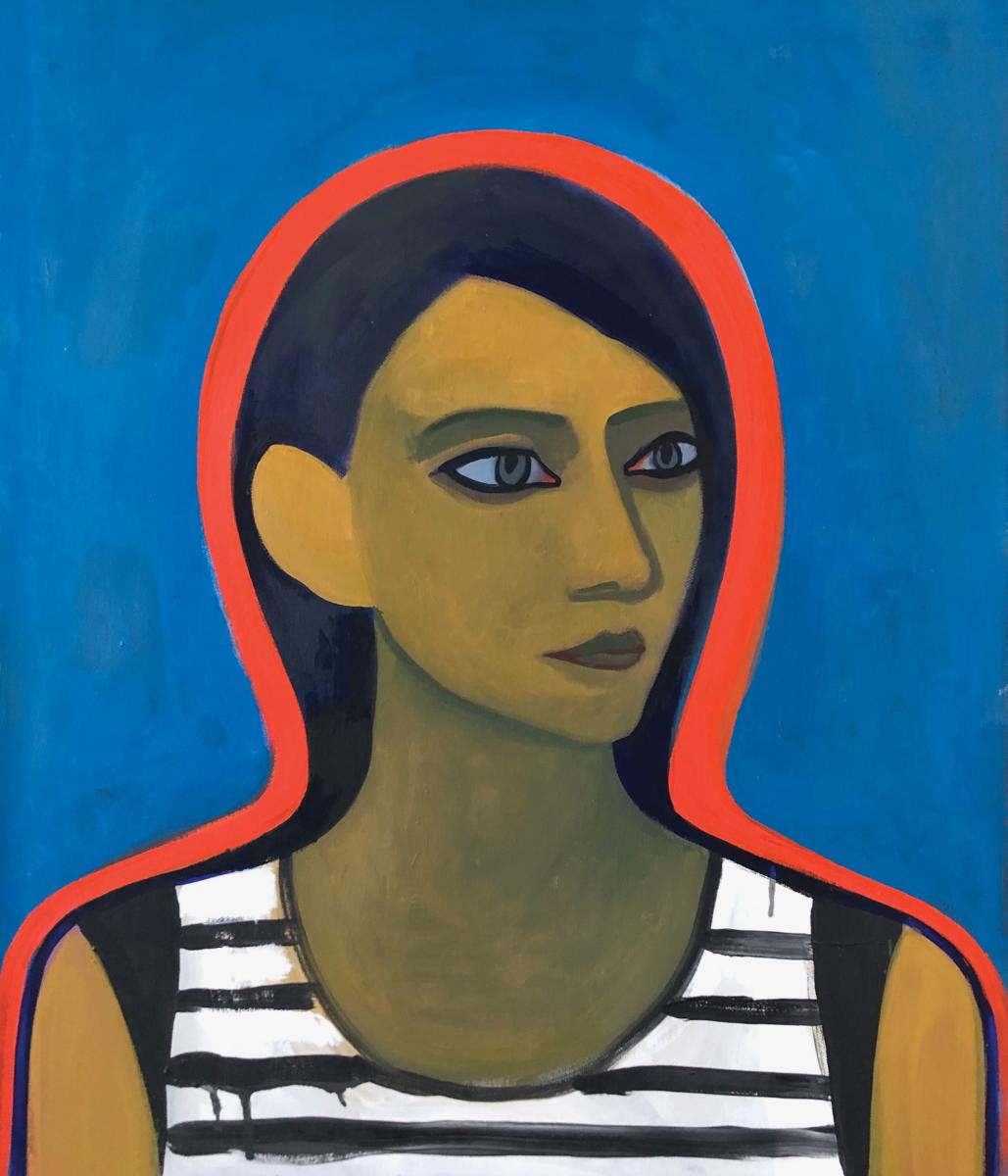 Above: Portrait of Trisha, by Michael Ponce. Photograph Courtesy of Art Obscura.
If that isn't enough, the gallery regularly hosts pop-up events—two-day exhibitions of single artists for fast and furious buying—alongside monthlong shows. This month's pop-up (March 5 and 6) features animation great Ron Campbell, renowned for his work on the television series The Beatles and their feature film Yellow Submarine, with 50 original works of art for sale. On March 9, Art Obscura will also open an exhibition of Michael Ponce's oil paintings, abstract portraits, and landscapes flattened with bold, dark lines and a color palette reminiscent of modernist titan Modigliani. Whatever your taste, Art Obscura probably has something for you. 
---