Above: Snap a selfie at the "Calumet Says Howdy" mural in Las Vegas.
COWBOY JACK BURNS GETS US. "Westerners hate fences," he says in an early scene of Lonely Are the Brave. We certainly won't blame you for feeling a little penned in the past few months. But it has given us time to dig deep into the online streams to watch (and rewatch) a few of our big- and small-screen favorites filmed in New Mexico. With Site Selection Magazine featuring New Mexico among its Top 10 Film States earlier this year, that's no small task. We talked with Jason Strykowski, author of New Mexico Film Locations: An Insider's Guide, due out from the University of New Mexico Press in the summer of 2021, about these picks and places we're hankerin' to visit.
---
LONELY ARE THE BRAVE
Burns (Kirk Douglas) gallops into a rapidly changing world to free his best friend from jail, where he's landed for aiding migrants from Mexico. Based on Edward Abbey's The Brave Cowboy, this 1962 classic was filmed in the Duke City and features Sheriff Morey Johnson (Walter Matthau) on a manhunt as Burns and his horse, Whiskey, attempt to escape up the sheer face of the Sandía Mountains.
Quotable: "I think we're chasing a ghost. Invisible horse. Invisible cowboy," says Sheriff Johnson.
Why here: With the Sandías nestling right up to town, the setting adds emotional weight to the growing conflict between nature and development, freedom and modern convenience. "It's all about the end of the Western frontier," says Strykowski.
What to do: Take the easy way up with a 15-minute ride on the Sandía Peak Tramway, which lifts you to the 10,378-foot crest and a panoramic view that makes all those arbitrary fences and boundaries disappear. For the truly brave, hike up the rugged La Luz Trail to satisfy that inner cowboy.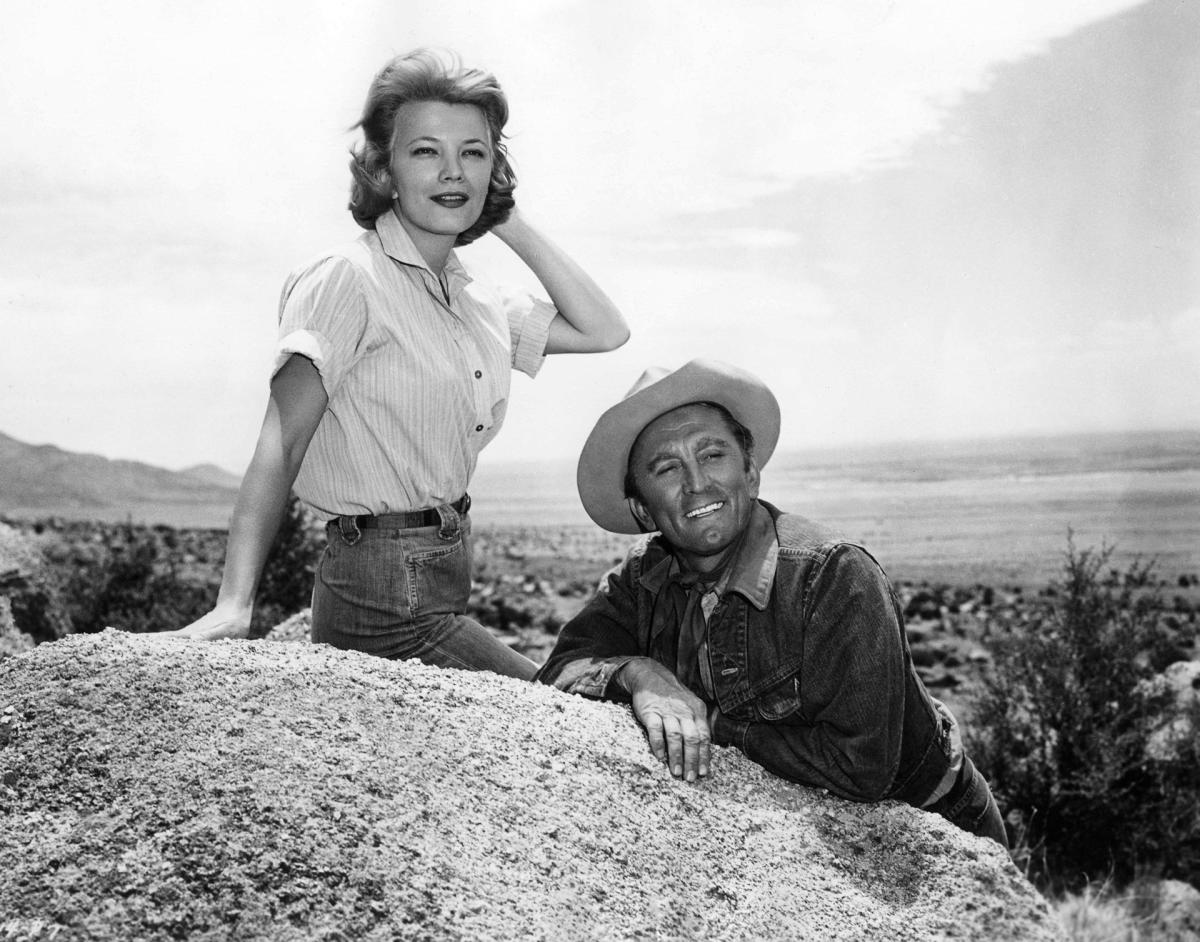 Above: Gena Rowlands stars alongside Kirk Douglas in Lonely Are the Brave. ScreenProd/Photononstop/Alamy.
---
RED DAWN
Filmed in Las Vegas, New Mexico, the 1984 cult classic pits a group of small-town teenagers, led by brothers Jed (Patrick Swayze) and Matt (Charlie Sheen) Eckert, against Soviet invaders who started World War III.
Quotable: "It's kinda strange, isn't it? How the mountains don't pay us no attention at all? You laugh or you cry and the wind just keeps blowing," says Matt Eckert.
Why here: The town's 19th-century architecture and rail access still welcome battalions of movie crews, but Red Dawn's allusions to Teddy Roosevelt and the Rough Riders have additional significance, says Strykowski. "You'd be hard-pressed to find a more Wild West, rough-and-tumble, American individualistic town than Las Vegas," he says.
What to do: Take a selfie while shouting "Wolverines!" with the "Calumet Says Howdy" mural at Sixth Street and Grand Avenue. Or if you want the full occupying-force experience, stay at the 1898-built Castañeda Hotel. Closed since 1948, the Fred Harvey trackside hotel reopened in April 2019 after extensive renovations.
---
WILD HOGS
Although this 2007 buddy comedy features Tim Allen, John Travolta, William H. Macy, and Martin Lawrence crossing the country on a motorcycle trip, the town of Madrid and diner owner Maggie (Marisa Tomei) are the stars, riding off with our hearts in a showdown with a nasty biker gang.
Quotable: "The Chile Festival is not something you want to miss. Last year, somebody's throat actually started to bleed," says Sheriff Charley (Stephen Tobolowsky).
Why here: "It's very picturesque," says Strykowski. "It wasn't very difficult for filmmakers to get the camera on it and make it pop."
What to do: Built specifically for the film, Maggie's Diner really was saved and now operates as a gift shop. "It's art inspiring real life," says Strykowski, who recommends the Mineshaft Tavern if you crave some local roadhouse grub and live music.
---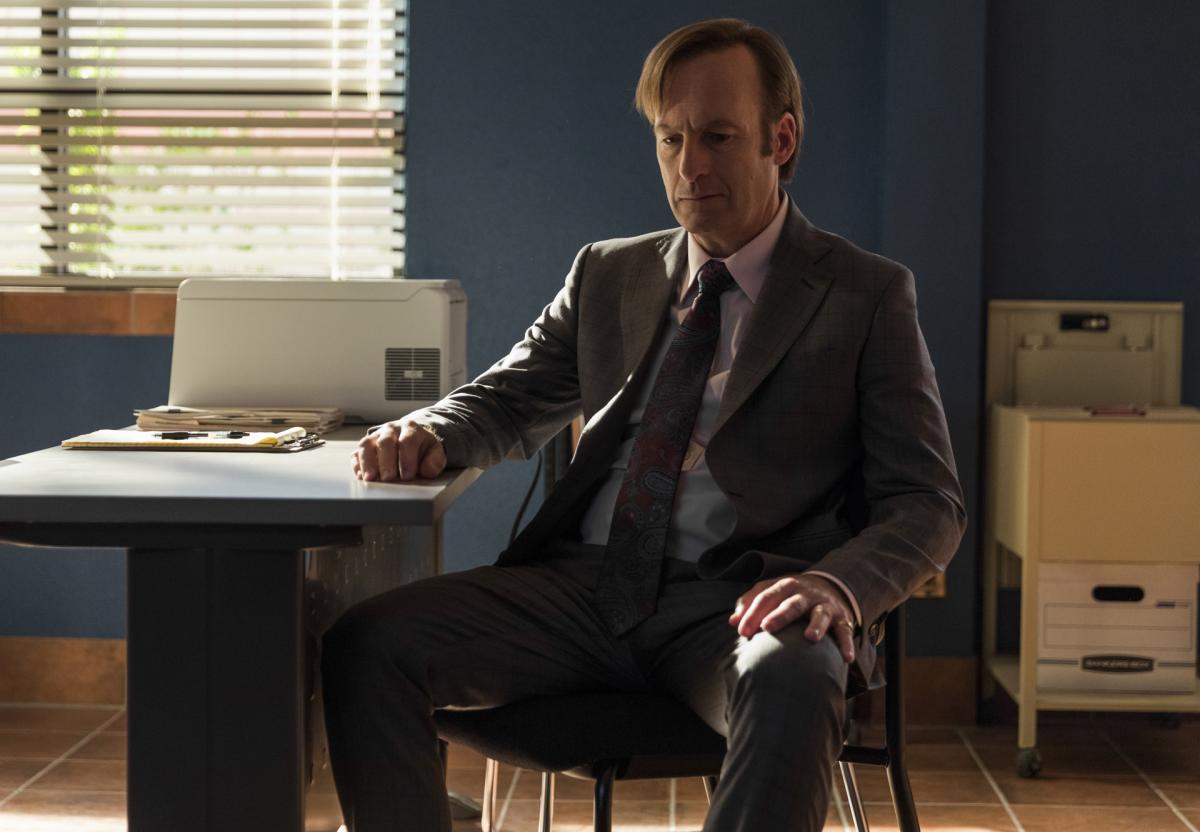 Above: Albuquerque plays a pivotal role in Better Call Saul. Courtesy of Netflix.
BETTER CAUL SAUL
Since 2015, the AMC series has filled out the periodic table of characters in the Breaking Bad universe through the many trials of Jimmy McGill (Bob Odenkirk). For better or worse, Albuquerque becomes an elemental figure in BCS, whether it's showing off mountain vistas, the 1920s Old Bernalillo County Courthouse, or the strip-mall Day Spa & Nail.
Quotable: "Only two things I know about Albuquerque: Bugs Bunny should've taken a left turn there, and give me a hundred tries, I'll never be able to spell it," says Jimmy McGill.
Why here: Just as the series develops (and even surpasses) the storylines of Breaking Bad, the city becomes a catalyst for Burque jokes and Easter eggs. "They're just layered with insider knowledge about New Mexico and Albuquerque," Strykowski says.
What to do: While you could eat at the Twisters Burgers & Burritos on Isleta Boulevard that stands in for chicken shack Los Pollos Hermanos, Strykowski recommends Forque Kitchen and Bar at the Hyatt Regency Albuquerque. "It has a number of pivotal scenes," says Strykowski, including one where Jimmy and Kim Wexler (Rhea Seehorn) run one of their many grifter schemes.
---
DAYBREAK
The 2019 Netflix post-apocalypse action-comedy series turns the typical high school cliques into warring tribes as Josh Wheeler (Colin Ford) searches for his lost love, Sam Dean (Sophie Simnett). When a nuclear attack destroys everything familiar, pop culture—allusions to Ferris Bueller's Day Off (Matthew Broderick plays Principal Michael Burr), West Side Story, Galaga, and Morrissey are just a sampling—grounds us in a world where adults have been turned into "ghoulies" and only teenagers have survived.
Quotable: "Some say you're a lost generation, but with a winning attitude you can conquer the world," says Principal Burr.
Why here: There's hardly a better symbol of teen culture meets apocalypse than the suburban shopping mall. Our heroes find refuge, food, supplies, and a place to hold a makeshift prom (we see you, Class of 2020) at Cottonwood Mall.
What to do: The Albuquerque Rail Yards, the backdrop for Daybreak's final scenes, provides a brick-and-glass, anti-mall setting for farmers, artists, makers, and chefs. "It's really worth seeing—very cool architecture, extremely cool building," says Strykowski. "The farmers' markets (May–October) are a lot of fun."

COMING ATTRACTIONS
ARMY OF THE DEAD
Zack Snyder's zombie-heist mash-up, which filmed at Albuquerque Studios last summer, is expected to be released on Netflix this winter.
NEWS OF THE WORLD
This historical drama starring Tom Hanks, which filmed in and around Santa Fe last fall, is slated for a Christmas Day theatrical release.
WANDER
April Mullen's independent thriller began filming in Carrizozo and Ruidoso last July, but an official release date has yet to be announced.