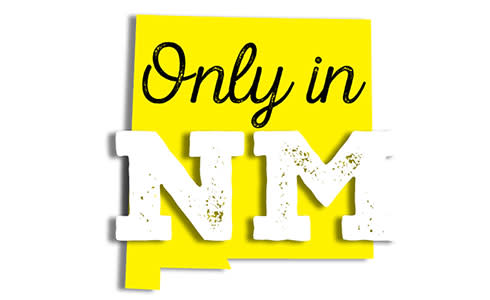 FOR THE BIRDS!
As a transplant from Los Angeles, California, to Las Cruces, I'm in a position not to take the only-in-NM menu offerings for granted. One of my favorites is green-chile frozen custard. Caliche's cooks the chiles with sugar to the consistency of marmalade, resulting in a sweet yet piquant topping sauce. Addicting! I also love the flavor of De La Vega's pecan beer, and chile-pecan brittle.
In California, I frequently ate enchiladas, but eating them here is a whole different experience. New Mexico writer Denise Chávez introduced me to the local tradition. At first, enchiladas with a fried egg on top seemed strange—until the yolk mingled with the cheese-filled red-sauced tortillas and created a rich, unforgettable flavor. Now that's the only way I eat them.
Even my local wild-bird supply shop sells chile bird seed. "Doesn't the heat negatively affect the birds?" I asked. "Not at all," the owner assured me. She also told me that the chile provides an added benefit to the customer. What passes through these chile-birdseed-eating birds keeps away the squirrels.
Norine Dresser
Las Cruces
QUALITY OF LIFE IN MOTION
Whenever I read the stories in this section, I think back on a winter day in about 1975 when my girlfriends and I did a triathlon of sorts, something we had planned just the day before.
After breakfast and getting the kids off to school, we met that morning and drove to the back side of the Sandías, where we spent the morning skiing in beautiful powder. We drove home, changed into tennis attire, and played three sets on the Río Grande courts. We finished our triathlon on horseback as we watched the sun set on a perfect day.
I'm 75 now, and feel such an abundance of gratitude for the privilege of having spent so many years in this magical land, and the memories I cherish of endurance and stamina and warm sunshine on cold winter days.
Mikey Stolebarger
Truth or Consequences
WHAT DOES 'ONLY IN NM' MEAN TO YOU?
Send your contribution with name and mailing address to onlyinnm@nmmagazine.com, or mail to Only in NM, New Mexico Magazine, 495 Old Santa Fe Trail, Santa Fe, NM 87501. Letters will be edited for style and space considerations.
Want more like this? Subscribe now!