Above: Dotted with color, Jemez Springs makes for a great fall road trip. Photograph by Minesh Bacrania.
Coronado Historic Site
In the heart of Bernalillo, just north of Albuquerque, this site holds the outlines of Kuaua Pueblo, a painted kiva, and a John Gaw Meem–designed museum. A trail carries you down to the river, where you can see cottonwoods and waterfowl. 485 Kuaua Road, Bernalillo; 505-867-5351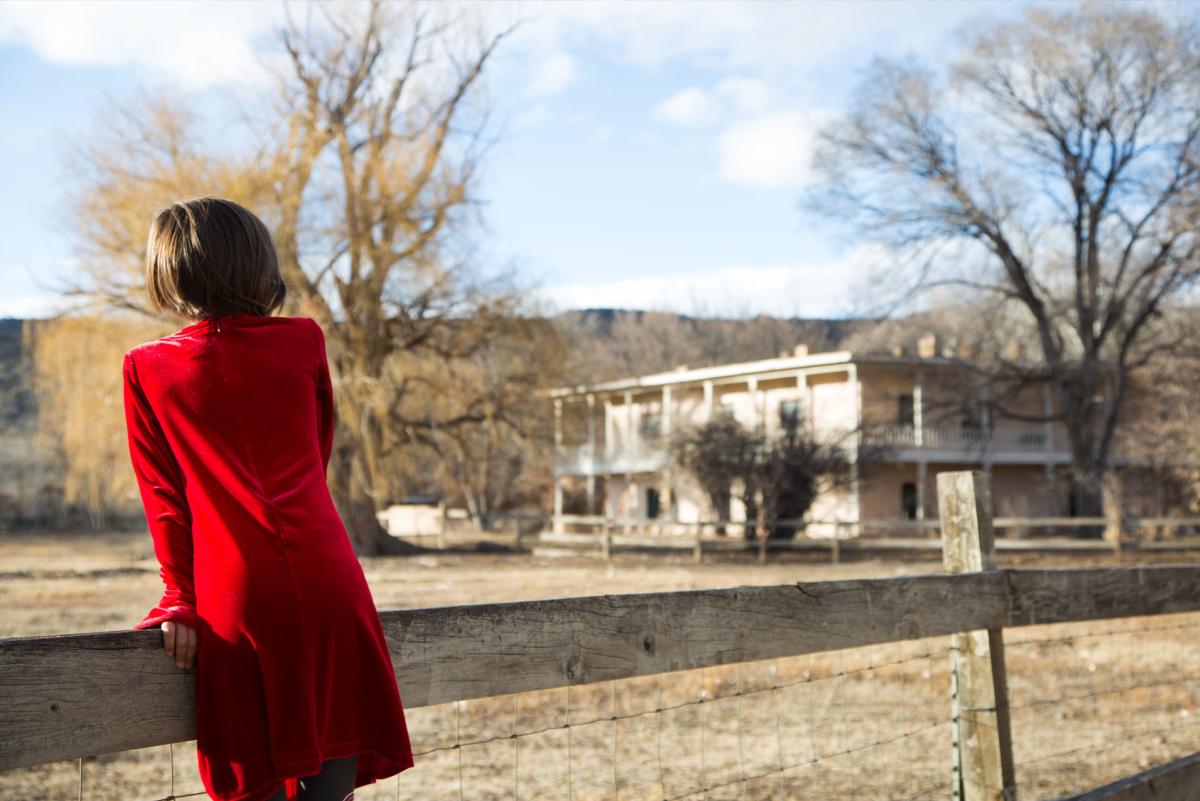 Los Luceros Historic Site delivers a dose of the past along with fall foliage. Photograph by Inga Hendrickson.
Los Luceros Historic Site
North of Española, this onetime ranch has buildings you can tour—a hacienda, chapel, and carriage house among them—an apple orchard, and a ¾-mile trail that winds through old-growth cottonwoods along the riverbank. 253 CR 41, Alcalde; 505-476-1165
Jemez Springs
The drive up NM 4 from San Ysidro to Jemez Springs parallels the Jemez River, which feeds a thick cottonwood bosque. Numerous pullouts lead to campgrounds and picnic areas with access to the river (and some great fly-fishing). Massive cottonwoods offer shade in Jemez Springs, where you can shop, take a soak, and enjoy some of the best green chile cheeseburgers in the state.