MICHAEL BROWN AND BRANDY DIETZ first stayed at the Raton Pass Motor Inn as guests. Beginning in 2004, they overnighted at the northeastern New Mexico motor lodge en route from their Dallas home to southern Colorado vacations. Soon they began planning trips around stops at the motel. "It was like staying at a cool aunt's house, with the quilts and old-school decor," Brown says.  
In November 2020, their titles changed from "guests" to "owners." After 20 years in marketing (Dietz) and overseeing facilities management for a big-city law firm (Brown), the duo were ready for a change. They took over from Laurie "Bunny" Bunker, the former owner, who had restored the motel's 1956 founding style with vintage decor, a turquoise sign, and themed rooms befitting the period. 
These days, the hotel lobby and office welcome guests year-round with a Zenith hi-fi record player, an orange Malm fireplace, and a 1950s Westinghouse fridge, where the couple store cream for the morning coffee and continental breakfast. Guests can relax on a leather couch next to a Ratonia TV, a local relic that was made by Ratón's ARF Products in the 1950s.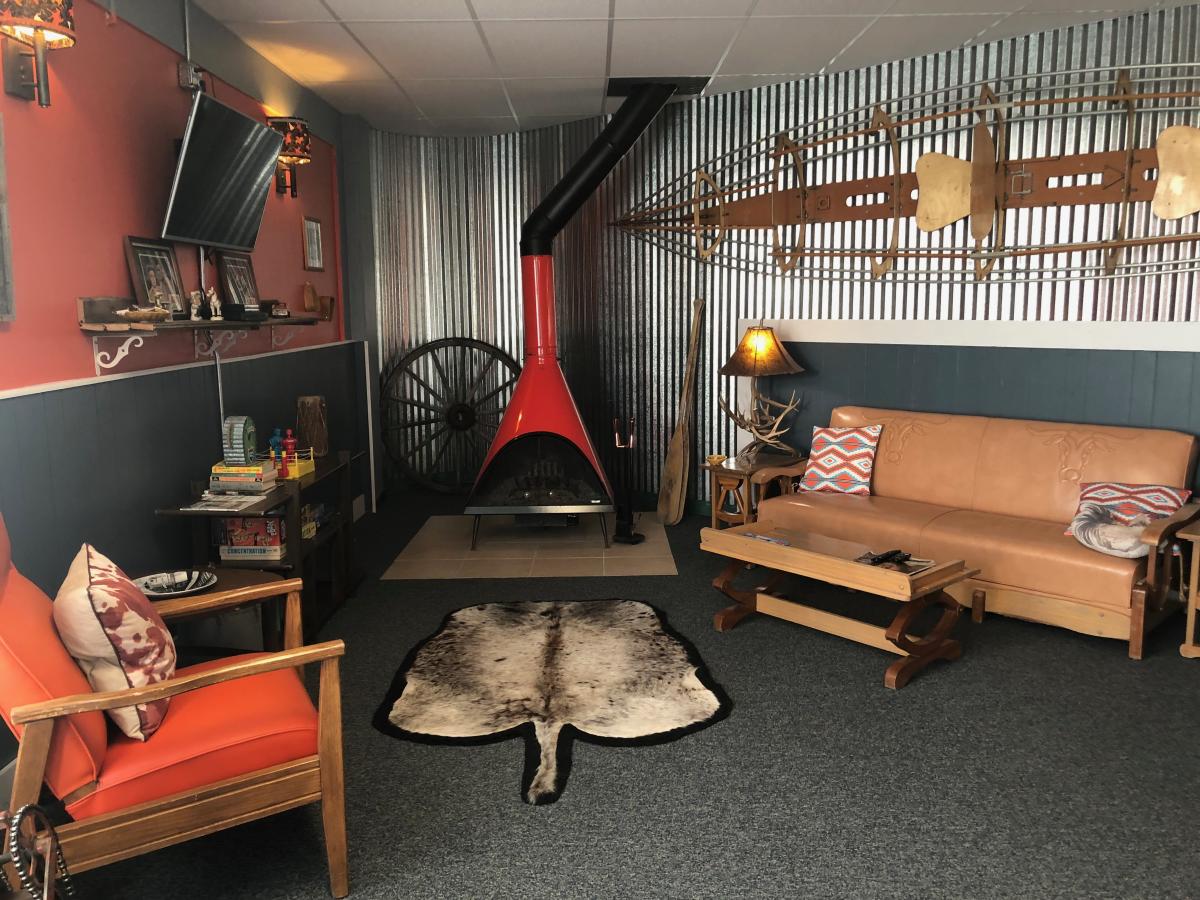 The period-perfect motel lobby. Photograph courtesy of Raton Pass Motor Inn.
Vintage decor decorates guest rooms, too. The Reveille Room has a parachute pack that a hotel guest recognized as similar to the one he used when he was shot down over Vietnam more than 50 years ago. Lucky 13's walls are hung with campy horror movie posters of Creature from the Black Lagoon and The Wasp Woman. The Classic Movie Cowboy room also pays homage to Hollywood flicks, with a poster signed by Western movie star Tom Mix. 
"It's really fun for me watching the families come in, with a grandparent explaining to a teenage grandkid the things that remind them of their childhoods," Dietz says. "You can see them bonding over that, and the teenager getting an understanding of the grandparent's history. It's completely immersive."    

Raton Pass Motor Inn, 308 Canyon Dr.; 575-445-3641