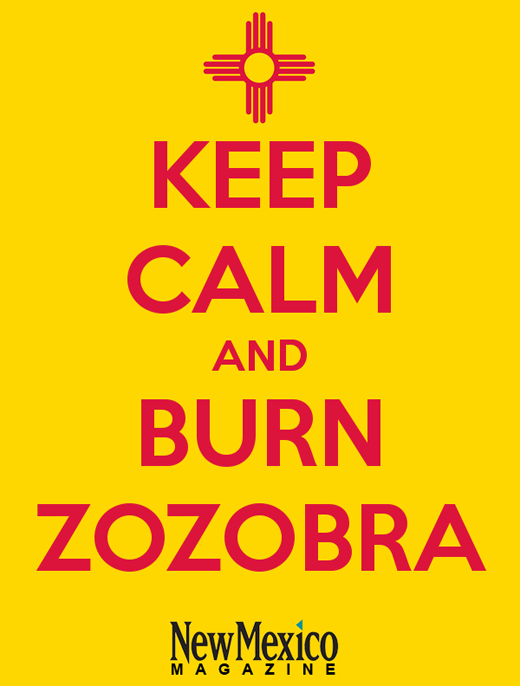 Fiesta Schedule
Fiesta Fine Arts and Crafts Market (Labor Day Weekend)
August 31, 9 a.m. September 2, 5 p.m.
Santa Fe Plaza
Mariachi Extravaganza de Santa Fe™
September 1, 7:30–10 p.m.
Santa Fe Opera, 301 Opera Drive
Concierto de Mariachi Matinee (10 a.m. show)
September 4, 10 a.m.–noon
Concierto de Mariachi Matinee (2 pm show)
September 4, 2–4 p.m.
Lensic Performing Arts Center, 211 West San Francisco Street
Historical Fiesta Lecture
September 4, 6–7 p.m.
New Mexico History Museum, 113 Lincoln Avenue
Burning of Zozobra
September 5, 2–11 p.m. (Gates open at 7 p.m. for evening burning event.)
Fort Marcy Park
Pregón de la Fiesta
September 6, 6–7 a.m.
Rosario Chapel, 540 Rosario Boulevard
Food Booths (Fiesta Weekend)
September 6, 9 a.m.–September 8, 5 p.m.
Santa Fe Plaza
Fiesta Fine Arts and Crafts Market (Fiesta Weekend)
September 6, 9 a.m. September 8, 5 p.m.
Santa Fe Plaza
Source: Santa Fe Fiesta Council. Visit Santafefiesta.org about admission prices for some events.
Source: Santa Fe Fiesta Council. Visit Santafefiesta.org about admission prices for some events.
For some folks, Las Fiestas de Santa Fe is all about the ecstatic burning of Old Man Gloom (Zozobra). Others revel in the music and dancing on the Plaza, the colorful parades, and the great food—like the legendary Navajo taco. Of course, the Fiesta also reflects its religious origins, and for many it is an occasion for reverence.
Fiesta clearly means different things to different people, and that's because in many ways it is a hybrid event that mirrors Santa Fe's epic history. It's an opportune moment to recall Fiesta's bellwether years, which reveal key insights into the shaping of our capital city.
1712: The Origin
Eight years after Don Diego de Vargas's death in 1704, a group of Spanish colonists gathered to commemorate his memory. De Vargas played a momentous role in the establishment of Santa Fe as a Spanish citadel. In 1692 and 1693, following the Pueblo Revolt of 1680, which drove the Spanish out of northern New Mexico, de Vargas led two entradas that reestablished Spanish rule in Santa Fe. The colonists pledged to make it an annual event, and this date is cited as the historical beginning of the Santa Fe Fiesta.
De Vargas was a deeply religious man, and his reverence for a 28-inch Marion bulto carved out of willow wood inspired his belief that the reconquest would be successful. Ever since, this relationship between De Vargas and La Conquistadora has underpinned the celebration of Fiesta. Fiesta observances through the 1700s and 1800s were not well documented, but were primarily religious in nature, the main points of focus being the Corpus Christi and La Conquistadora processions.
1883: Fiesta Goes Commercial
The 1883 celebration was titled The Tertio-Millennial Exposition, in honor of the 333rd anniversary of the founding of Santa Fe. The only catch? The year 1550 had no such significance. However, it was a great hook for promoting Santa Fe business and tourism. The Fiesta was being transformed from a mostly religious event into more of a civic celebration, exemplified by its merger with the Fourth of July. Previously, it had been held in June, in conjunction with the Corpus Cristi Procession for La Conquistadora.
By 1883, the Santa Fe community was vastly different from what it had been in Fiesta's early years. The Mexican Revolution, the opening of the Santa Fe Trail, and, in 1846, the annexation of New Mexico by the U.S., changed the cultural character of Santa Fe. The coming of the railroad in 1880 further accelerated the American influence.
1912: Fiesta Goes Red, White, and Blue
1912 marked a grand Fiesta celebrating New Mexico statehood. Both the Mexican and American national anthems were played. This multiculturalism was exemplified by a gentleman named George Washington Armijo, who played the role of Don Diego de Vargas during Fiesta. Armijo had been a Rough Rider with Teddy Roosevelt in the Spanish-American War.
1919: Fiesta Revived
For six years after the exuberant 1912 celebration, only religious observances of Fiesta were held. One major factor was World War I; as an American city, Santa Fe was now preoccupied with other matters.
In 1919, Fiesta was revived and reorganized by the Museum of New Mexico and the School of American Research, which mostly comprised Eastern-educated non-natives, and was moved from July 4 to Labor Day. Hispanic participation in the civic aspects of the event dropped sharply, as many Santa Feans felt that Fiesta was being redefined by outsiders, and losing its cultural and religious identity.
1926: The Birth of Zozobra
In 1924, artist Will Shuster built a puppet in his backyard that he burned for a few friends, in an attempt to re-create a ritual he had seen performed in Mexico. The next year, with the help of E. Dana Johnson, editor of the Santa Fe New Mexican newspaper, he increased the puppet's size to 18 feet and named it Zozobra (roughly, "gloomy or anguished one"). To this day, the burning of Zozobra serves as a way for those in attendance to release a year's worth of sorrows and trouble. In 1926, when the first public burning took place, a Fiesta tradition was born. For many, the burning came to signify the beginning of Fiesta.
Shuster was one of a number of artists, writers, and photographers who had been drawn to Santa Fe in search of a more meaningful lifestyle. They shared many native Santa Feans' dissatisfaction with the reinvented Fiesta. In response, a program of free Fiesta activities, under the title El Pasatiempo, was launched to rival the organized Fiesta. These new activities included a Hysterical Parade featuring exaggerated dress, community street singing and dancing, a children's animal parade, and, of course, Zozobra.
The 1920s also saw renewed Fiesta religious activities, as Hispanic participation increased. The 1920 Fiesta was highlighted by the dedication of the Cross of the Martyrs, in memory of the 21 Franciscan friars who were killed during the 1680 Pueblo Revolt. In 1925, the concluding Candlelight Procession was added to Fiesta. By the late 1920s, the local community's involvement in Fiesta had been reinvigorated, and many of the diverse Pasatiempo influences became permanent parts of the annual event.
1964: Fiesta Loses Its Focus
In 1964 the Archdiocese of Santa Fe withdrew its support of Fiesta because of the perception that the event had become too commercialized and had lost its connection to Catholicism. In the 1950s and '60s, Santa Fe sought to capitalize on its popularity as a tourist destination. Art galleries and souvenir shops sprang up around the Plaza and along Canyon Road. This profit-oriented attitude disturbed the Church when it crept into the Fiesta celebrations. However, Church support was reinstated in 1966, after the Fiesta Council promised to place more emphasis on religion.
1971: The Fiesta Riots
The definitive event that led to a shift away from holding the Fiesta on Labor Day weekend occurred in 1971. Civil disobedience during the Fiesta led to widespread vandalism in the downtown area, and there were confrontations with the police. About 100 National Guard reserves were called out to restore order to the Plaza. The Fiesta Riots triggered an effort to make the Fiesta smaller, calmer, and more local by no longer holding it on Labor Day weekend.
1973: The Kidnapping of La Conquistadora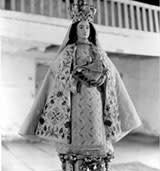 An incident that shook the foundations of Fiesta occurred on March 19, 1973, when La Conquistadora was snatched. Evidently, the perpetrators had hidden in the choir loft of St. Francis Cathedral, and had carried her out of the building undetected. Church, media, and public officials raised their voices in outrage, and reward money was raised by local groups. On March 25, a day of mourning was declared by the Mayor's office. Bells tolled in the city, and church leaders asked for prayers for La Conquistadora's safe return. Three weeks later, a ransom note was received demanding $150,000. On April 15, after a massive search by state and local police, she was found in an abandoned Valencia County mine in the foothills of the Manzano Mountains. Two local teenage boys were arrested for the failed extortion attempt. La Conquistadora's return was marked by a solemn procession; the Mayor called the homecoming "a most memorable day in the history of Santa Fe."
1993: Mending Bridges
In 1992, a documentary film, Gathering Up Again: The Santa Fe Fiesta, was released. Guided by a Pueblo Indian perspective, it examined the Fiesta with a critical eye, and generated debate among local leaders and in the community. The following year, Archbishop Robert Sanchez gave La Conquistadora an additional name, Señora de la Paz (Our Lady of Peace), and a Mass of Reconciliation was added, in order to help heal the wounds resulting from the Pueblo Revolt and Reconquista.
2012: Santa Fe's 300th Fiesta Celebration
Santa Fe in 2012 is a diverse community that includes people of varied backgrounds and interests, and Fiesta reflects this diversity. When we attend this year's celebration, we'll be paying witness to 300 years of history, and creating a new bellwether year for our successors. ✜
This article ran originally in the September 2012 issue of New Mexico Magazine.