The Hoth Brothers will perform at the Psychedelic Folk and Bluegrass Festival, in Santa Fe. Photograph courtesy of Psychedelic Folk and Bluegrass Festival.
Get weird. 
Bring your dancing shoes to the Bridge at Santa Fe Brewing Co. Saturday for the Psychedelic Folk and Bluegrass Festival, 2–10 p.m. Renowned singer/songwriter Joe T. West and AMP Concerts preside over a bands that include Lone Piñon, Roadhouse Karma, the Hillstompers, Dear Doctor, and headliners Mary and Mars. The renowned bluegrass trio took Santa Fe by storm in the early 2000s but haven't performed together in over a decade. "After the last year of COVID," West says, "I felt the need to do something big again." 
West plays in his own band at 4 p.m. with special guests Lori Ottino and Bill Hearne. "We incorporate storytelling and characters into our music," he says. "I am always trying to present my music in a way that comes from a tradition of theater."  
The festival includes an element borrowed from West's theatrical endeavors: a Freakatorium—"an interactive tent with human oddities and strange objects, plus popcorn, cotton candy, and pink lemonade," West says. "I've been doing a lot of reading on the history of sideshows and circus. It was all about the strange." 
Here's strange for you: Pink lemonade came about in the 1950s when a circus's concessions folks made lemonade with water that the acrobats had used to dye their tights. The result sold so well that they named it pink lemonade and the mistake became a phenomenon.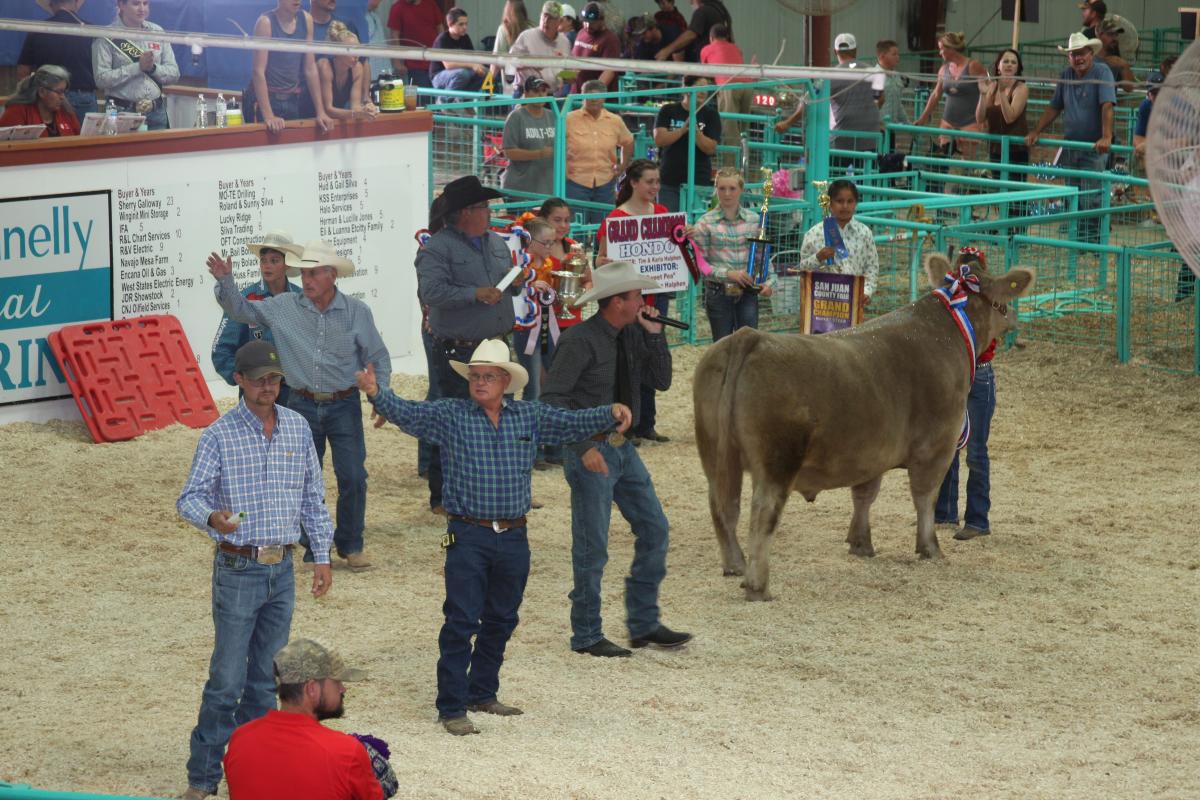 Don't miss the livestock shows, carnival rides, and fair food and the San Juan County Fair. Photograph courtesy of San Juan County Fair.
Have a fair time. 
Livestock shows, musical performances, carnival rides, fair food, local crafts, and a parade break out this weekend during the San Juan County Fair in Farmington. The parade happens downtown, starting on Main Street and Butler Avenue, at 6 p.m. Friday. Throughout the weekend, local bakers, flower enthusiasts, goat and rabbit owners, photographers, and gem collectors will compete for prizes at the fairgrounds. Bring the kids, eat something fried.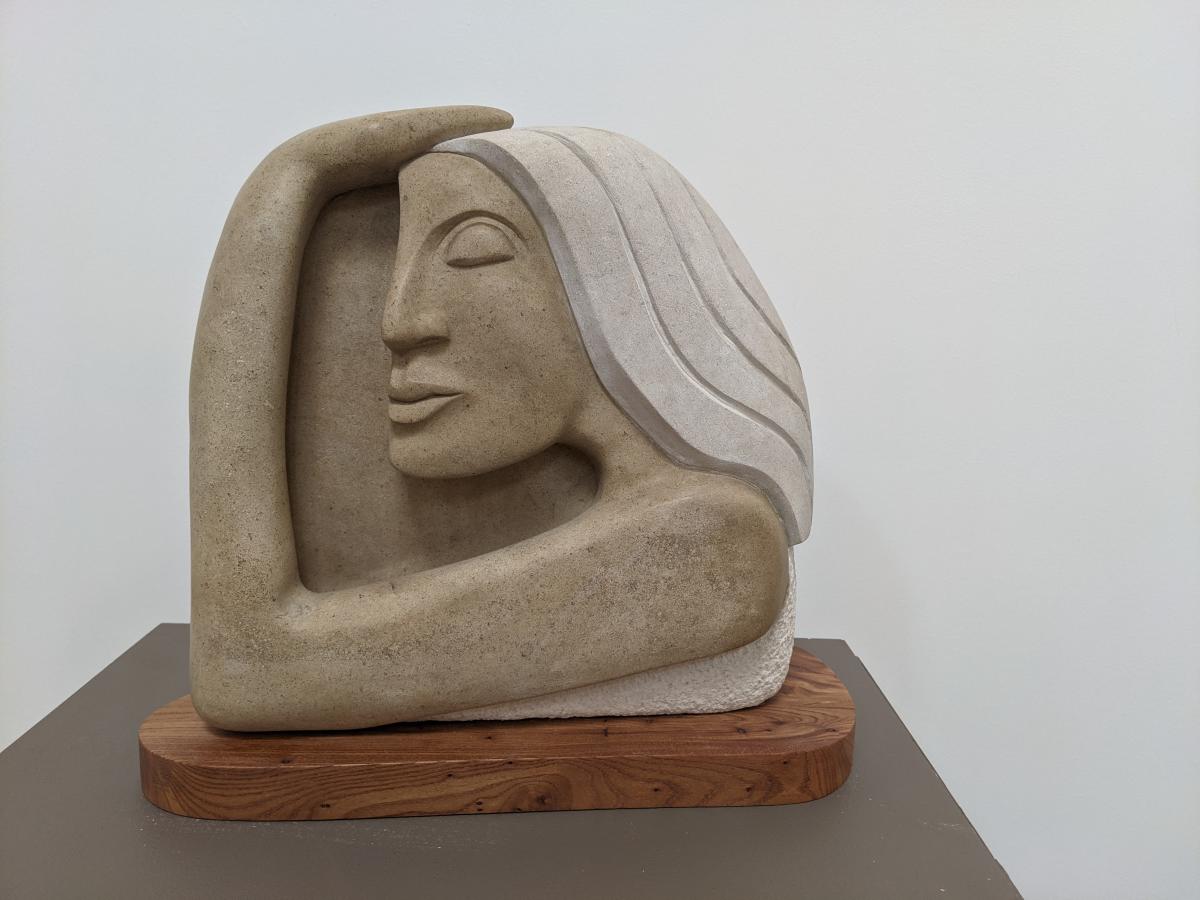 Laura Fragua-Cota's In the Shadow of My Thoughts is on view at the Indian Pueblo Cultural Center, in Albuquerque. Photograph courtesy of Indian Pueblo Cultural Center.
Celebrate ancestral strength. 
A new exhibit by Jemez Pueblo artist Wahpah-waagee, or Laura Fragua-Cota, Our Ancestors: Our Historical Strength, debuts this weekend at the Indian Pueblo Cultural Center, in Albuquerque. The works "focus on ancestral prayers and the strength and resilience of Pueblo people," says curator Rachel Moore. Fragua-Cota, who works in many mediums, studied at the Institute of American Indian Arts in the 1980s, where she learned from legends like Alan Houser. Postponed by the pandemic, the exhibit, which is up through October, was rescheduled to align with the Jemez Feast Day. "She was excited to share that time and space and honor her Jemez ancestors," Moore says.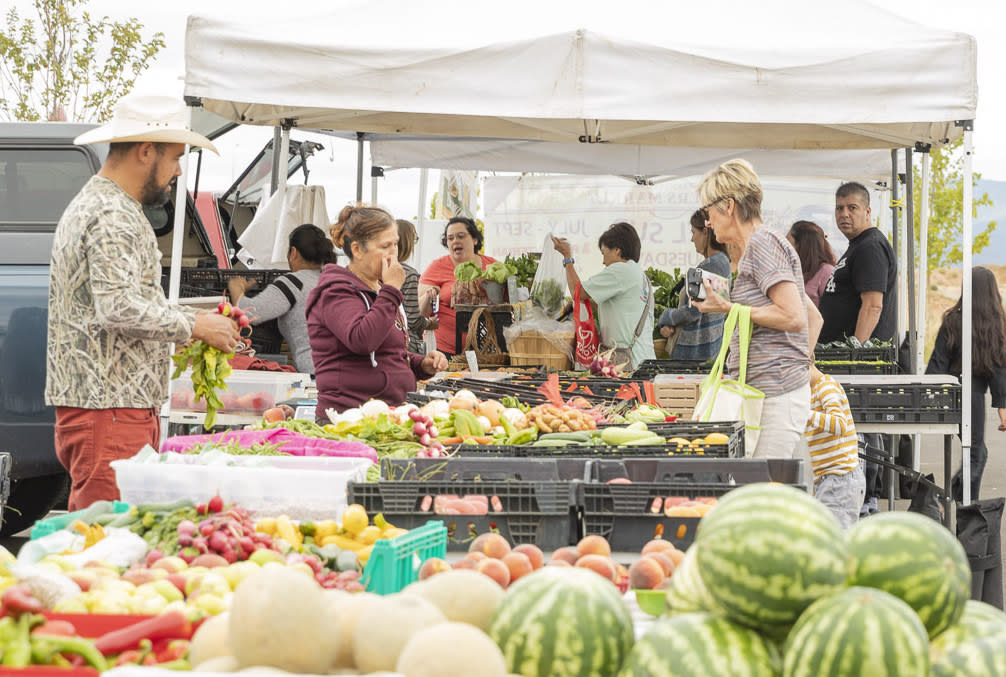 Head to the Del Sur Farmers' Market, in Santa Fe, for fresh produce during Farmers' Market Week. Photograph courtesy of New Mexico Farmers' Marketing Association.
Eat fresh.
Grab a reusable bag and head to the nearest farmers' market to experience the bounty during Farmers' Market Week. The theme is community resilience as markets nationwide honor the success of growers throughout the pandemic. Most markets hit their stride this month with peaches, sweet corn, green chile, and fresh flowers.
Check out this market locator to plan your plunder.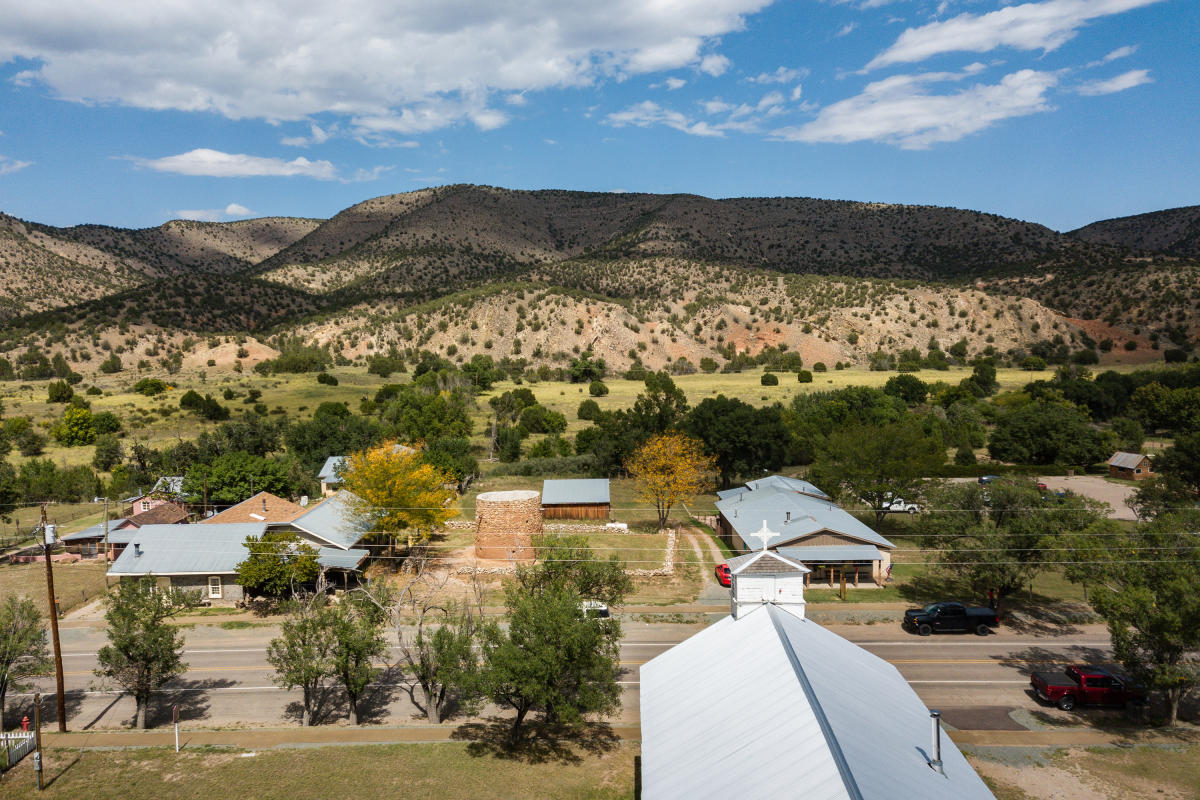 Historic re-enactments of life during the 1870s and 1880s will take place at the Lincoln Historic Site. Photograph by NMTD.
Flee like Billy.
Following a pandemic pause, Billy the Kid gets another chance to break out of the Lincoln County Jail during Old Lincoln Days Friday through Sunday. Historic re-enactments of life during the 1870s and 1880s take over Lincoln Historic Site, along with live music, food, and a chance to face off à la Billy and Pat. Each day ends with a performance of The Last Escape Bill the Kid (8 p.m. Friday and Saturday, 3 p.m. Sunday). Nab a ticket before you go.