Carve out your place in the Guinness World Record books this weekend at the Rio Rancho Fall Festival. Robert Linder/Unsplash.
Set a pumpkin carving record.
Can't wait to get dressed up, pop some candy, drink some beer, see live music, and maybe help a Guinness World Record get made? Don a costume on Saturday from 2–8 p.m. and head to the Rio Rancho Events Center & Campus Park, where the inaugural Rio Rancho Fall Festival takes place. It includes a trunk-or-treat in the event center's parking lot, a cake walk, and an attempt to break the record for the number of pumpkins being carved simultaneously at 3:30 p.m. (Rio Rancho citizens helped set the Guinness record in 2013.)
"The record right now is 1,060 people, and we are hoping to get 2,000," says Alex Archuleta, assistant general manager at the Rio Rancho Events Center. "We have live music from local bands like the Gershom Brothers, Alchemie, and Negative Zero, 19 food trucks, and tons of activities."
The event is free, and the whole family is invited. Look forward to a beer garden, face painting, a professional pumpkin carving demo, a kid's carnival with a bouncy house, games, and a ring toss—then add in all the fuzzy fall feelings.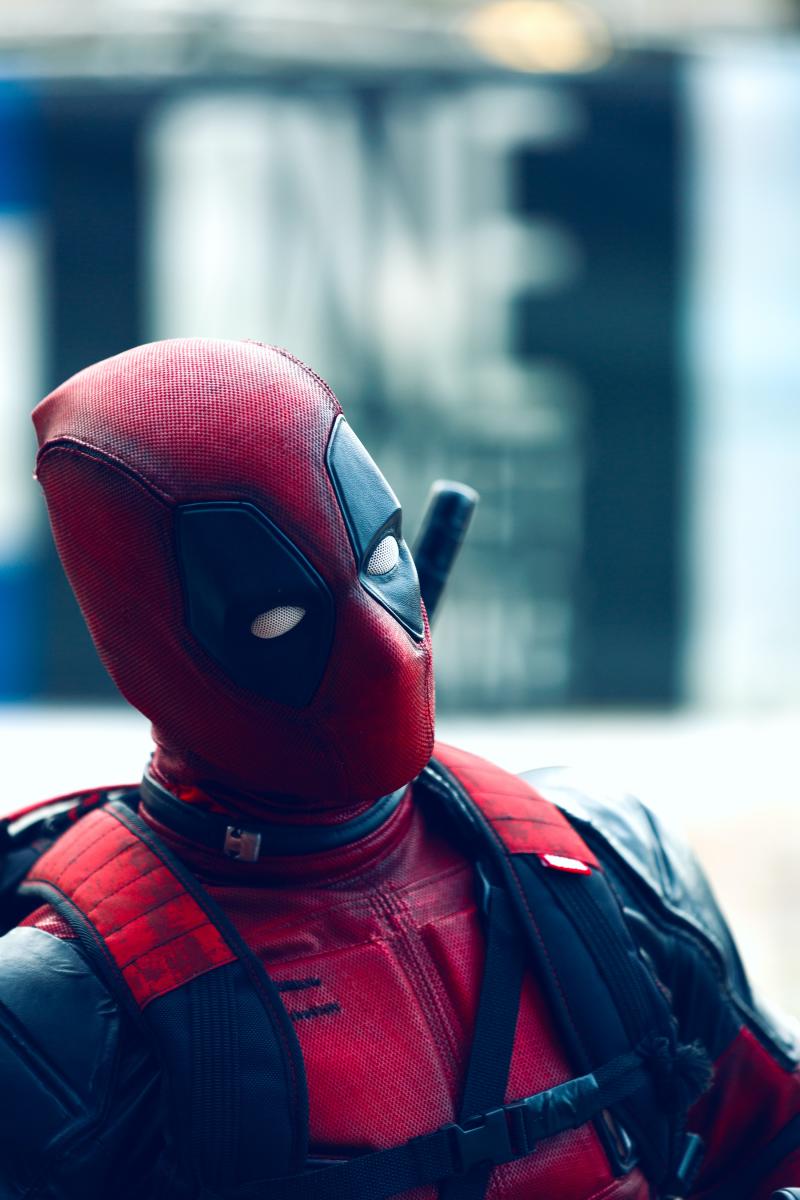 Dress as Deadpool or your favorite comic book character this weekend at Santa Fe Comic Con. Oyo Ogunseinde/Unsplash.
Meet a superhero.
Dress up like your favorite character and head to Buffalo Thunder Resort & Casino in time for Santa Fe Comic Con this weekend. The resort becomes a cosplay and comics lover's paradise, packed with appearances from some of the biggest actors, entertainers, and creative minds in the genre, from October 22 to 24.
Meet characters from hit series like The Mandalorian and Dragon Ball Z, superstar Tait Fletcher or stunt double Lauren Mary Kim, or go for the three days of open gaming. "Saturday is the best day to attend, since the most guests will be there," says Jim Burleson, producer of Santa Fe Comic Con. Actor Anthony Michael Hall (The Breakfast Club) appears, promoting his new movie, Halloween Kills, and signing autographs on Saturday and Sunday. 
Tickets are available online. Masks are required and temperature checks will be performed.
Say boo at Las Golondrinas.
El Rancho de las Golondrinas, south of Santa Fe in La Ciénega, was once a famed stop along El Camino Real. Today, it's a historic site filled with reminders of the past—and, some say, ghosts.
On Saturday, it comes alive with things that go bump in the night at the fourth annual Spirits of New Mexico's Past bash, from 5 to 9 p.m. The rancho fires up lanterns and campfires to illuminate the spooky occasion, which includes frightful tales from New Mexico's past. Re-enactors paint their faces like the apparitions they're representing, making for a haunting (but not too scary) experience. Activities like tin ornament making and face painting will entertain the whole family. Limited tickets are available online.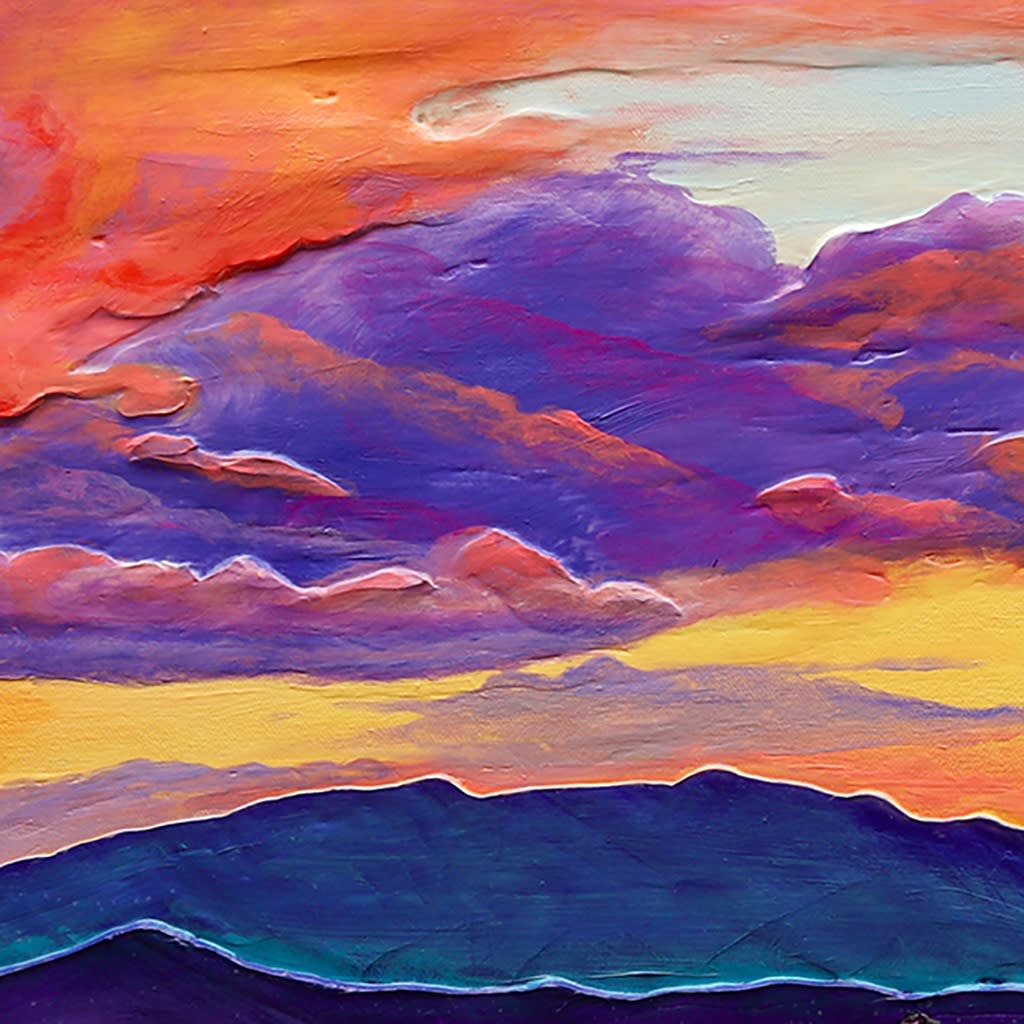 Elizabeth Linder's vibrant landscapes will be among the works of more than 100 artists participating in the Eldorado Studio Tour. Photograph courtesy of the Eldorado Studio Tour.
Get inspired by a studio tour.
The Santa Fe-adjacent, artsy enclave of Eldorado comes alive this weekend as it hosts the 29th annual Eldorado Studio Tour. "We're known as the largest and oldest studio tour in the state," says Evie Gauthier, chair of the tour. "There are 75 studios on the tour, with a total of 106 artists in those 75 studios."
See every medium you can imagine, from textile arts, painting, photography, and sculpture to recycled art and jewelry. "It's impossible to see all of the studios over the two days," Gauthier says. "So, we turn the Eldorado Community Center into a preview gallery where you can see one work by each artist from the tour. It helps you decide which studios you want to visit."
From 10 a.m. to 5 p.m. on Saturday and Sunday, stop by as many studios as you can. All participating artists will have works available to purchase. Many of the studio tour's artists donate 5% of their proceeds from the weekend to support Eldorado community endeavors.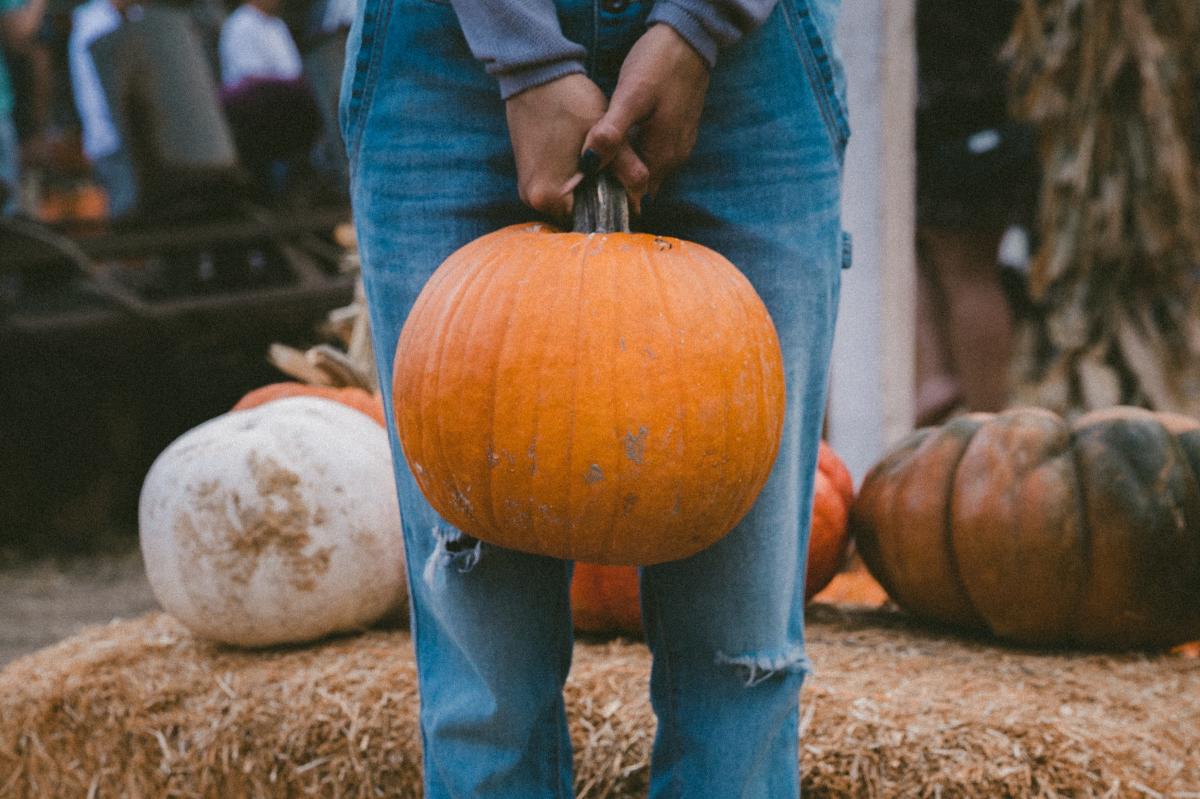 Get your last-minute Halloween decor this weekend. Jakob Owens/Unsplash.
Pick a pumpkin.
Wagner's, Corrales
Pick your pumpkin straight from the patch at Wagner's Farmland Experience in Corrales this weekend, where a tropical-themed corn maze welcomes fall enthusiasts to find hidden sea creatures among the stalks every day until Halloween. The pumpkins range from $2 to $20, depending on the size. The fun doesn't stop with gourds: Pet the fuzzy farm animals after you emerge from the maze!
Big Jim's, Albuquerque
Best known for their green chile, Big Jim Farms also harvests pumpkins this time of year. Head to the Los Ranchos farm and nab sunflowers, ristras, chile, and pumpkins in one fall swoop.
Let your little buckaroos hit McCall's Pumpkin Patch's Fort Sump'n 'R Another while picking pumpkins this weekend. Photograph courtesy of McCall's Pumpkin Patch.
McCall's Pumpkin Patch
An impressive field of orange gourds awaits you in Moriarty at McCall's Pumpkin Patch, where folks have been picking pumpkins for 24 years. More than 60 attractions await the kiddos, including a corn maze, hayrides, and pumpkin cannon. They're open noon–6 p.m. on Friday, and 10 a.m.–6 p.m. on Saturday and Sunday.