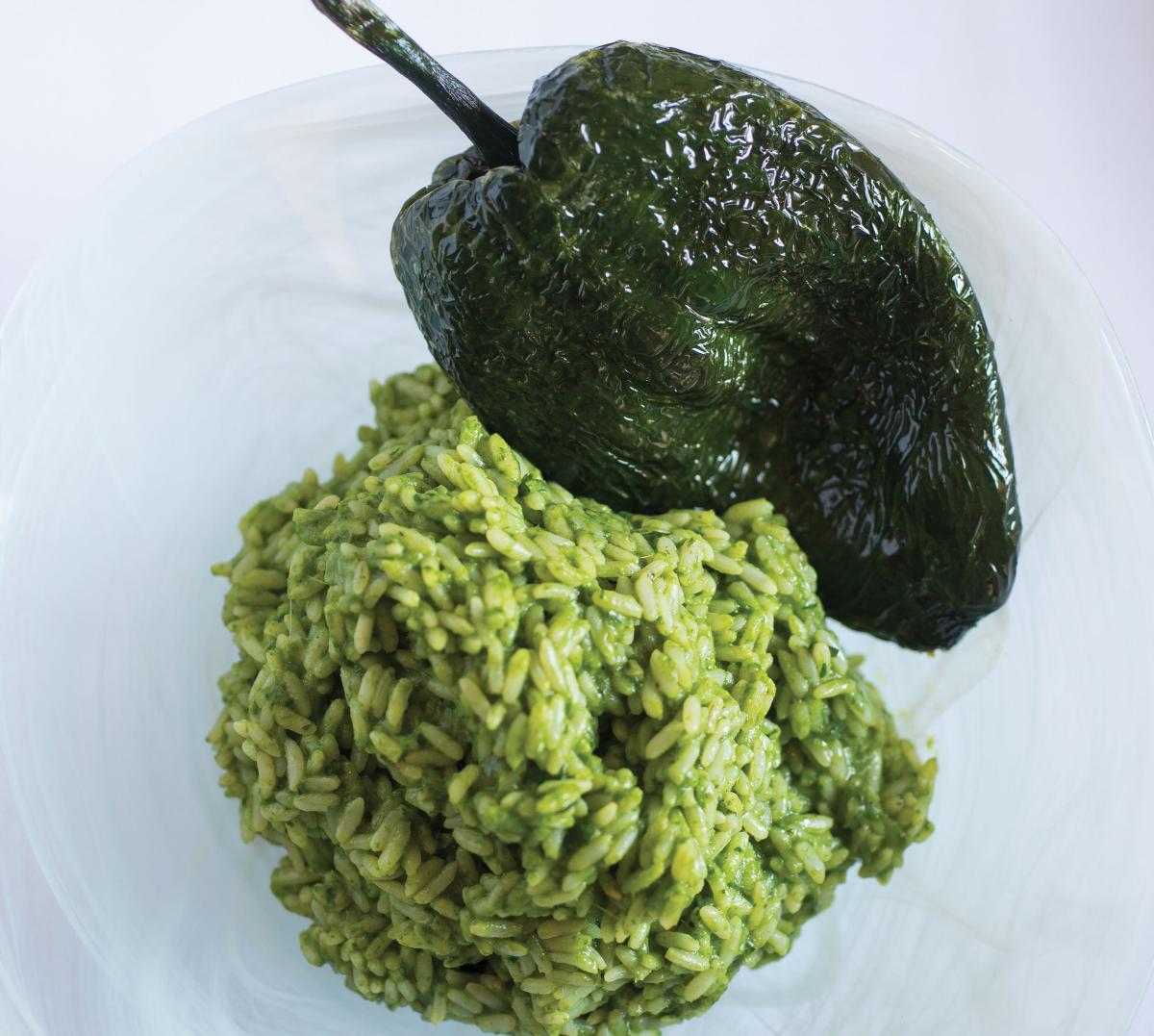 From the "Culinary DNA" article in the March 2018 issue.
Green Rice
Also from Coyote's Pantry, this is a side dish that I have made many times for close to three decades. It can accompany everything from tacos to roasts and steaks. The color is as festive as the flavor is lively.
Serves 6–8
2 cups long-grain rice
4 leaves romaine lettuce
4 poblano chiles, roasted, peeled, and roughly chopped
2 serrano chiles, roasted and seeded
1/3 cup minced white onion
2 garlic cloves
1 cup loosely packed cilantro leaves
½ cup loosely packed parsley leaves
3½ cups water
5 tablespoons unsalted butter (divided use)
2 teaspoons kosher salt
Rinse rice in cold water and drain in a colander.
In a blender or food processor, puree lettuce, chiles, onion, garlic, cilantro, parsley, and water.
Melt 3 tablespoons butter in a large pan, add rice, and cook over medium heat until translucent, stirring occasionally and taking care not to scorch butter.
Add pureed mixture and salt, bring to a boil, and cook for 2 minutes. Reduce heat, cover, and simmer for about 20 minutes, until water has evaporated. Remove from heat and let stand, covered, for 5 minutes. Add remaining butter and fluff up with a large spoon or fork.