From left: keychain with concha, $25; Kenna purse with phone pocket, $65; keychain, $15; card holder, $35.
TRAINED IN HORTICULTURE, COYE BALOK had worked in parks and recreation before the pandemic hit. Stuck at home, the Gallup native began sharpening his skills in cutting, sewing, and designing leather products. Before he knew it, he had a new line of work. 
"I guess I've always been a crafter," he says. "I was making knives, and the cases were leather. But then I bought a sewing machine for leather and instantly thought, What can I do with it? It's just blossomed into a lot of things." 
After building an Instagram following, he opened Kestrel Leather in downtown Gallup, where he also showcases the works of several local artisans. 
Balok likes to dabble in exotic leathers, like alligator, along with more common hides, which he turns into items as large as a duffel bag and as small as a keychain. The avid mountain biker also coaches local kids who join him on the area's extensive trail network, making him a natural spokesman for two of Gallup's best charms: great outdoor activities and art that costs a fraction of big-city prices. "I just like people using my products," he says. 
In case you need a reminder, Father's Day is coming. A handmade leather wallet with a bootstraps backstory could be the perfect gift.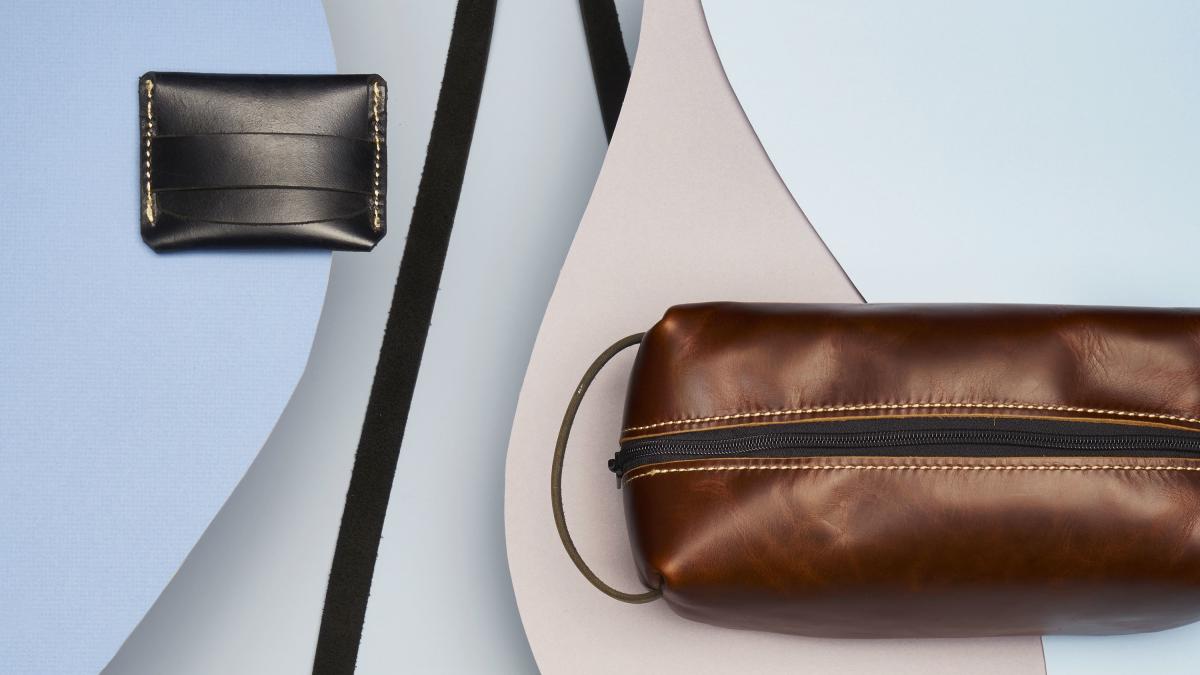 From left: bifold wallet, $45; shave kit, $65.
Visit Kestrel Leather at 725 E. Coal Ave. in Gallup. Follow Coye Balok on Instagram @kestrelleather.
---
Read More: The fifth-generation owner of Tanner's Indian Arts highlights contemporary Native American artists in Gallup.
Read More: A new gallery and studio in Gallup looks to expand what it means to be a Native artist.
Read More: Home to the best in traditional Native American art, Gallup expands its creative reach to build a better community.