Above: Khohay Apparel. Photograph by Inga Hendrickson.
David Naranjo, of Santa Clara Pueblo, is the artist behind Khohay Apparel. He brings the visual language of ancient and contemporary Puebloan ceramics to his line of tank tops, jackets, scarves, and athletic wear.
1. Povi Kaa (flower leaf) white leggings ($60).
2. Okhuma Sawin (terraced cloud) men's tank top ($35).
3. Povi Kaa black long scarf ($35).
4. Povi Kaa white athletic crop top ($33).
5. P'o Ta (sky trail) men's rain jacket ($90).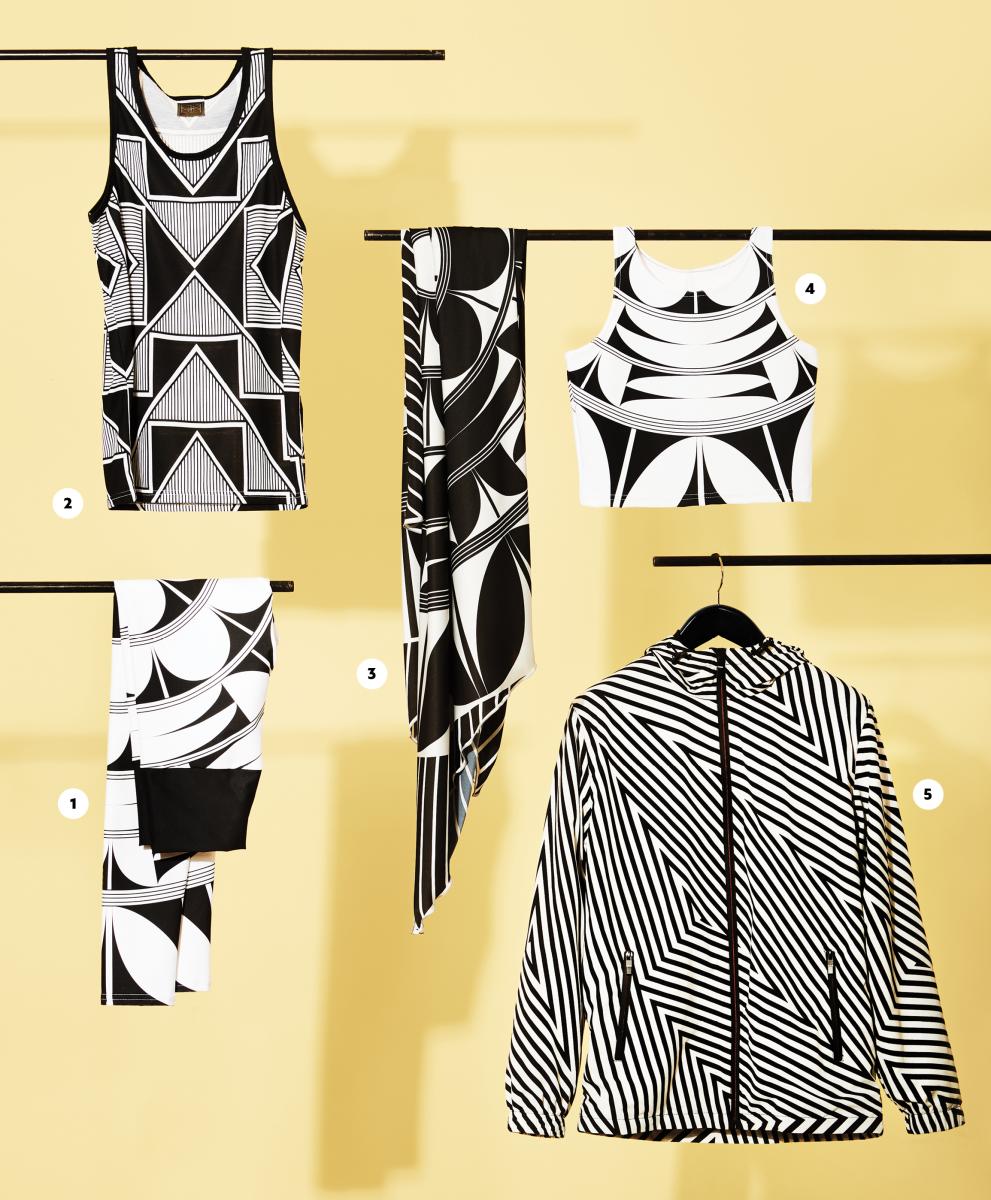 ---