TWENTY-FIVE SECONDS INTO THE OPENING of Red Dawn, the camera pans across the peaceful streets of Las Vegas, New Mexico, before lingering on a mural of a cowgirl sitting on a fence next to the greeting "Calumet Says Howdy." Two-and-a-half minutes later, Soviet forces parachute into the schoolyard of the Calumet High Wolverines and set off World War III. While the 1984 film starring Patrick Swayze has become little more than a cult classic, the Calumet mural affirming the small Colorado town's Old West hospitality endures as a testament to Las Vegas's movie making bona fides. "[Viewers] recognize Las Vegas and San Miguel County in every scene because it was filmed so widely here," says Angie Lyster, director of the Las Vegas San Miguel Film Commission. "People love and appreciate her as a part of Las Vegas history." Previous building owners Frank and Lynda Gomez restored the sign in 2005. But Atlanta art dealer Josephine McDonough, who bought the building in 2021, has big plans for 518 Sixth Street, including an art gallery, an Airbnb, and a touch-up of the Calumet Lady. "It adds a little splash to the area," she says.
Read more: For 80 years, a storefront on old Route 66 has sheltered murals by a who's who of Native American artists.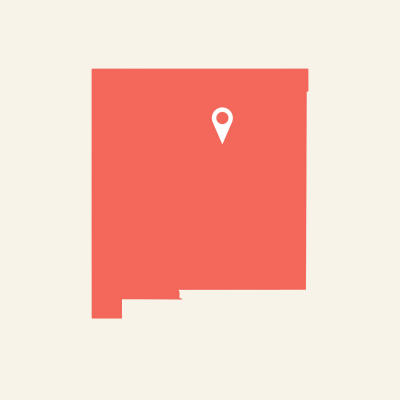 Visit the Calumet Says Howdy mural at 518 Sixth Street, in Las Vegas. Then snap a selfie and give your best Wolverines! battle cry.