FOR 30 YEARS, THERESA OLIVAS HAS BEEN pouring masa and her soul into making tamales. Starting at age six, in her mother's Mora County kitchen, she and her six siblings would assemble the family's traditional Christmas dish. She turned pro in the 1990s, selling her bundled treats to local businesses. At Teresa's Tamales, the tiny restaurant she opened in teeny-tiny Cleveland, New Mexico, Olivas's oh-so-good pork, chicken, and vegetable tamales have attracted customers from hundreds of miles away. Mora County even proclaimed March 19 as Teresa's Tamales Day. Although Olivas hung up her apron in October, she's teaching the new owners—a couple from Mora—the fine art of tamale-making.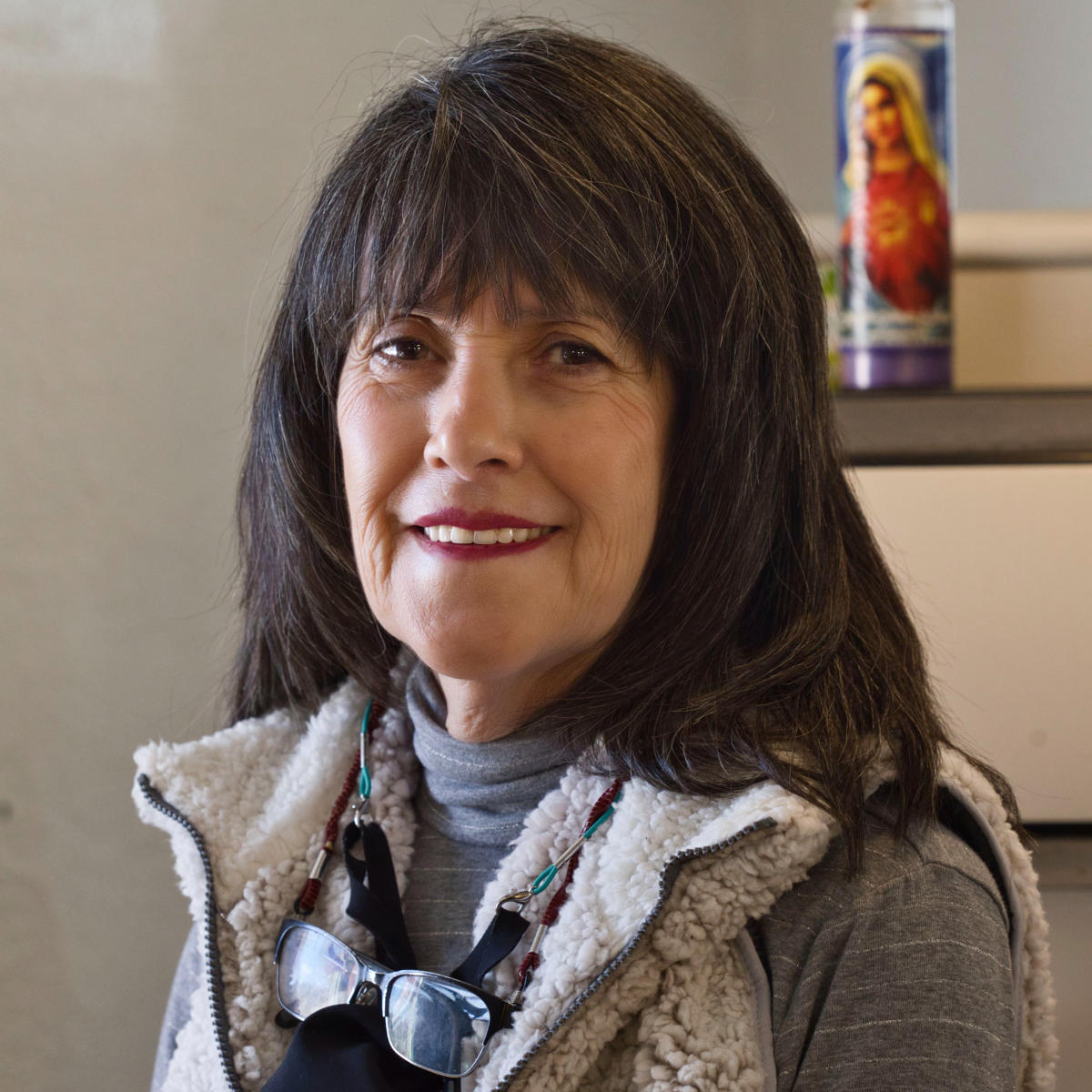 Above: Theresa Olivas retired earlier this year. Photograph by Tira Howard.
I HAD TO TAKE CARE OF MY GRANDFATHER, so I started making tamales at home. And then I started delivering them to Las Vegas and Santa Fe. He was the only one who knew my route, because I'd take him with me. That's how I started.
Everybody told me that I would not be able to make it, because tamales were just seasonal. The banks wouldn't lend me money. I really started from scratch. It was hard, having to get up at 4 a.m. to make tamales for so many years. It's a work ethic that my parents gave me.
Making tamales during the holidays is a tradition. Everybody's busy, so this is a time to get together with the family, make tamales, and talk. It's something that we were taught. You make the chile together; you tie the tamales. My signature is tying the tamales. A lot of people fold them, but I tie them. I learned that from my grandmother. It's just like tying your shoe.
To me, tamales represent feeding people. It was such an honor to feed very important people and people who weren't important. Making tamales, I'd wonder, Who am I going to meet today? I didn't travel, but I traveled with the people who came in from New York, from Japan. It was so nice. Everyone tells me, "You're very popular," and I say, "I'm just Theresa, the Tamale Lady." It was hard to step down. I cried, but it was time.
Read more: Southwestern cuisine expert, Jane Butel, shares her easy-to-make biscochito recipe.