Red River's Pioneer Lodge has completed modern updates to eight cabins and the house. Photograph courtesy of Pioneer Lodge/Chriselda Photography.
AFTER THE OLD RED RIVER PASS ROAD was carved out of the Sangre de Cristo Mountains in 1915, motorists from Oklahoma and Texas poured into Red River every summer. Their endgame? Superb trout fishing and cool mountain air. 
In 1920, Pioneer Lodge was built to capitalize on the new tourist trade. The rustic resort included 18 cabins—some repurposed from a nearby Boy Scout camp—a fishing pond, and a spacious house. 
A century later, new Pioneer Lodge owner Matt Dietz has renovated eight cabins and the house for the next generation of visitors. New furniture, finishes, and whitewashed shiplap walls complete the resort's "modern farmhouse feel," says Dietz, who acquired the property in late 2018. "They're still the smaller cabins people would expect from a 100-year-old lodge, but they're brightened up."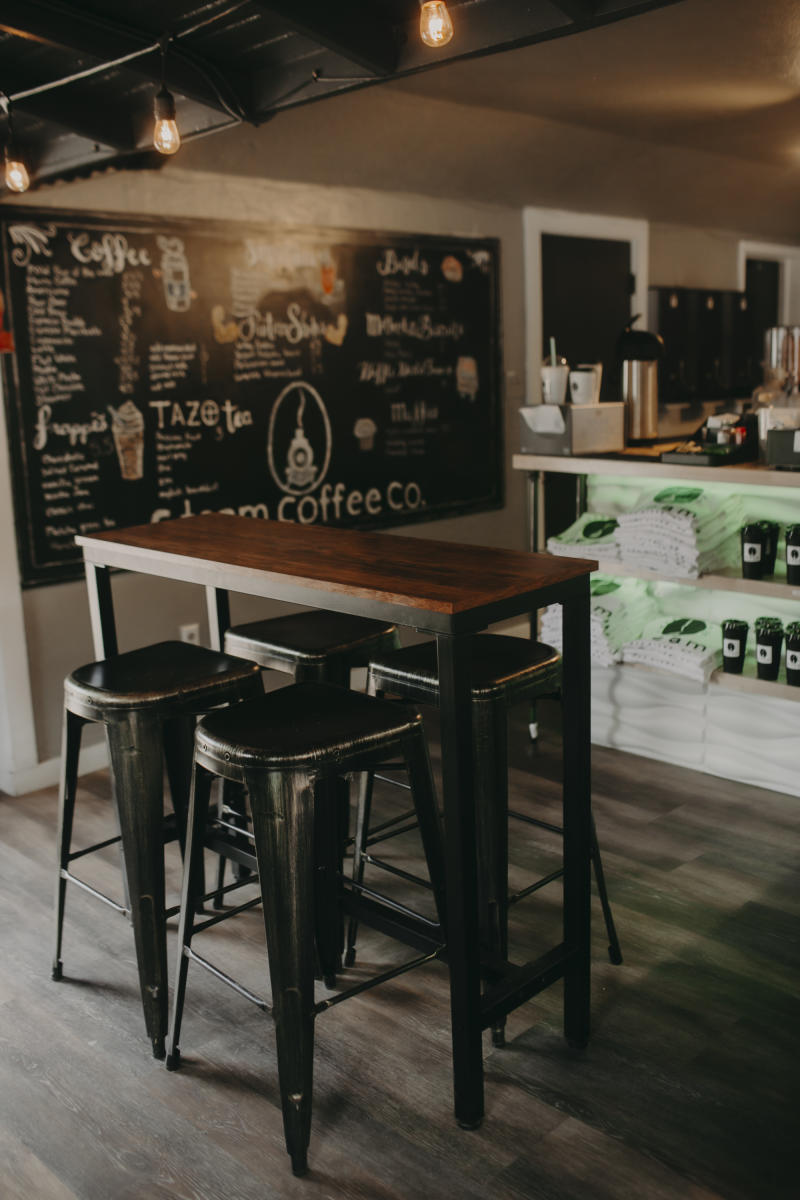 Steam Coffee & Tea Co. offers a selection of coffee and snacks. Courtesy of Pioneer Lodge/Chriselda Photography.
A circa-1930s Burlington Northern railroad caboose houses the Steam Coffee & Tea Co., which features pour-over coffee, smoothies, and light breakfast and lunch items. A new outdoor pergola offers great views of the Red River Ski & Summer Area. Cabins run from $89 to $200 a night, while the house includes 12 beds for groups. 
"We want to help Red River transition to a multiseasonal destination," he says. 
Pioneer Lodge 400 W. Main St., Red River; 575-366-2020
---
Read More: Sloan Covington: Owner, Red River Angler & Sport
Read More: With its superlight snow, abundant sunshine, lack of crowds and relative affordability, New Mexico's ski scene offers something for everyone, no matter your skill level.