Rolling Still's craft cocktails are available at the distillery and to go.
MIXOLOGIST CHRIS MILLIGAN put his 31 years of bar knowledge into the lineup of artistic take-home cocktails at Rolling Still Distillery and Lounge, in Taos. Offerings range from the classic Frontier Old Fashioned, with Sidewinder whiskey and house-made cherry liqueur, to the Lavender Honey Drop, a mix of Rolling Still lavender vodka, butterfly pea blossom, honey syrup, and fresh lemon juice. 
"I liked that I could connect with people when our bar couldn't be open," says Milligan, who makes the drinks to order. The fresh cocktails come ready to drink, with garnish and instructions to best prepare your beverage—no shaker skills required. 
"Now that we are open, people can come in for one drink and take another home," Mulligan says. "They don't have to worry about overconsumption."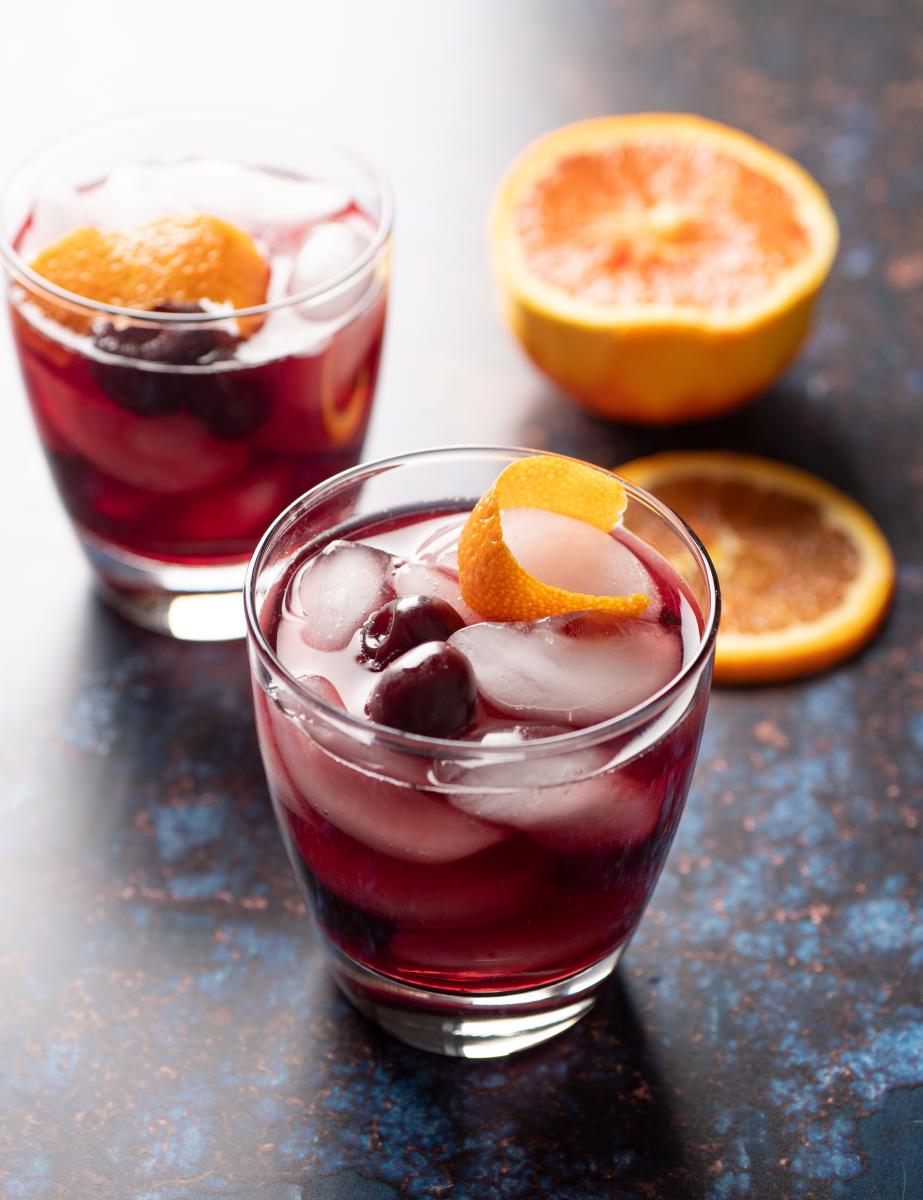 Rolling Still's Frontier Old Fashioned is a classic. 
110 Paseo del Pueblo Norte, Taos; 575-613-0326, rollingstill.com
---
Read More: Try this recipe for a sparkling Pomegranate Snowflake Mocktail.
Read More: Pair these products for a refreshing pick-me-up.
Read More: Apple growers and craft breweries restore an old New Mexico tradition, turning abandoned orchards into refreshing, fashionable, local hard cider.