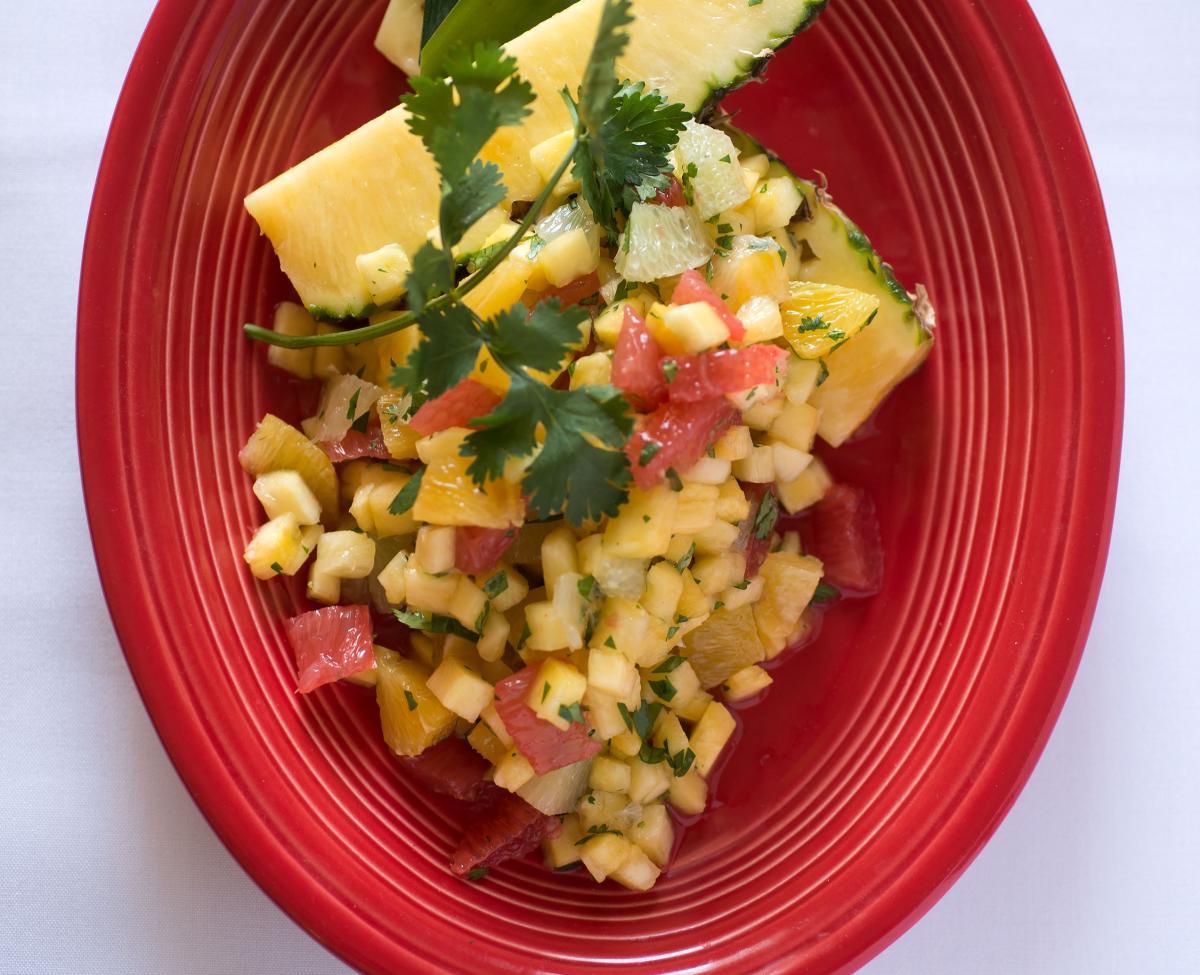 From the "Culinary DNA" article in the March 2018 issue.
Tangy Citrus Salsa
Citrus is at its peak in the late winter months. This one comes from the Miller-Kiffin collaboration Coyote's Pantry.
Makes about 3 cups
1 ripe medium pineapple, peeled and cored
1 grapefruit, peeled and sectioned
2 oranges or tangerines, peeled and sectioned
2 limes, peeled 1 lemon, peeled
2 tablespoons chopped cilantro leaves
2 tablespoons granulated sugar
1 teaspoon ground cayenne
½ teaspoon kosher salt
1 jigger (3 tablespoons) tequila, preferably silver
Cut the pineapple, grapefruit, oranges, limes, and lemon into -inch dice. Combine them in a mixing bowl with the remaining ingredients and refrigerate at least 30 minutes.
Serve chilled with any cut of pork, or with fish fillets.