Above: Japanese dolls. Photographs courtesy of Museum of International Folk Art.
During Japan's Edo period (1603–1868), stories of yōkai spoke of ghosts, demons, and monsters who were destined to forever haunt the living. You might encounter one on a roadside, wandering a beach, or digging for scraps at a food stall. Women who had suffered humiliation at the hands of a lover. Mothers who died during childbirth. Those unable to control food cravings. Even a worker's tools that felt unjustly discarded when their owner tired of them. They all returned to the world of the living after death—yōkai.
"When you think about how emotions eat at you and cause such pain that you lose your sense of self, that's terrifying," says Felicia Katz-Harris, senior curator and curator of Asian folk art at the Museum of International Folk Art, in Santa Fe. "In these stories, that terror itself becomes a demon."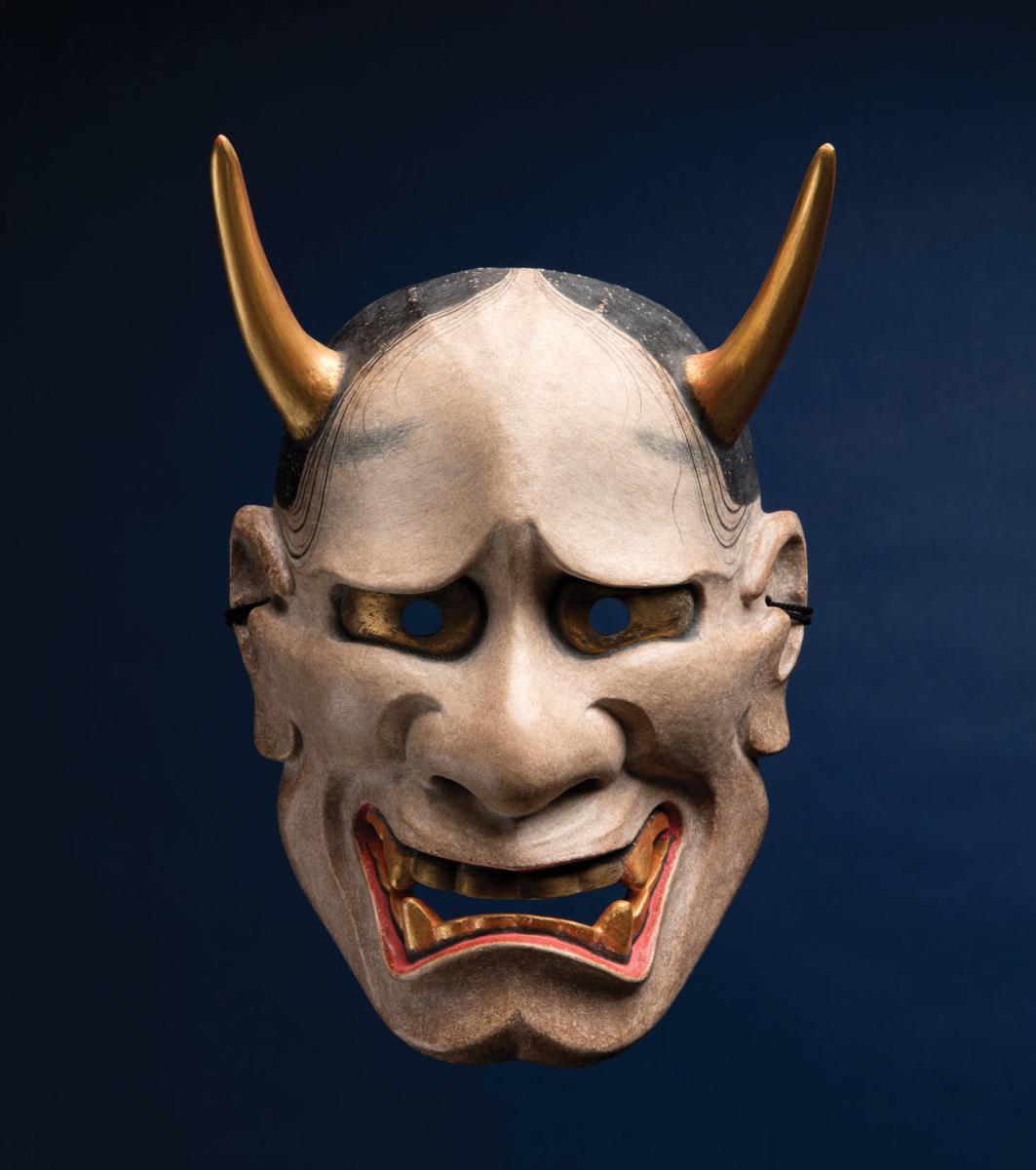 Above: This Noh mask, This Noh mask, featuring a female demon or hannya, embodies rage, anger and sadness.
From December 8 to January 10, 2021, Yokai: Ghosts and Demons of Japan will be on view at MOIFA, where items from the permanent collection, including toys, souvenirs, paintings, woodblock prints, hanging scrolls, and masks, will be shown alongside a commissioned obakeyashiki, or Japanese haunted house, conceptualized by Kyoto-based artist Kno Junya. There will also be a video presenting five yōkai stories narrated by Junya and others. While yōkai have taken many forms in Japanese thought, most of the stories originated from male authors as cautionary tales, Katz-Harris says, about "demonizing women, their bodies, and their emotions. Their rage, anger, humiliation, and jealousy literally demonizes them." Yet there were also artists who used yōkai to make statements about society. Today they continue to influence Japanese pop culture.
When looking at the Noh mask commissioned for this exhibition, "you see such conflicted, complex emotions," she says. "These ghosts are relatable. You want to empathize with them."
---