The Villa is a 11,000 square-foot clubhouse available exclusively to residents of Jubilee. Photograph courtesy of Jubilee Los Lunas. 
INGRID WILLIS AND MEL ADKIN had a lovely Southwest-style home in Las Cruces. "Being 'advanced seniors,' we decided the time had arrived to downsize," says Ingrid. They had seen Jubilee Los Lunas advertised on television and decided to check it out along with some other 55-and-older communities farther north.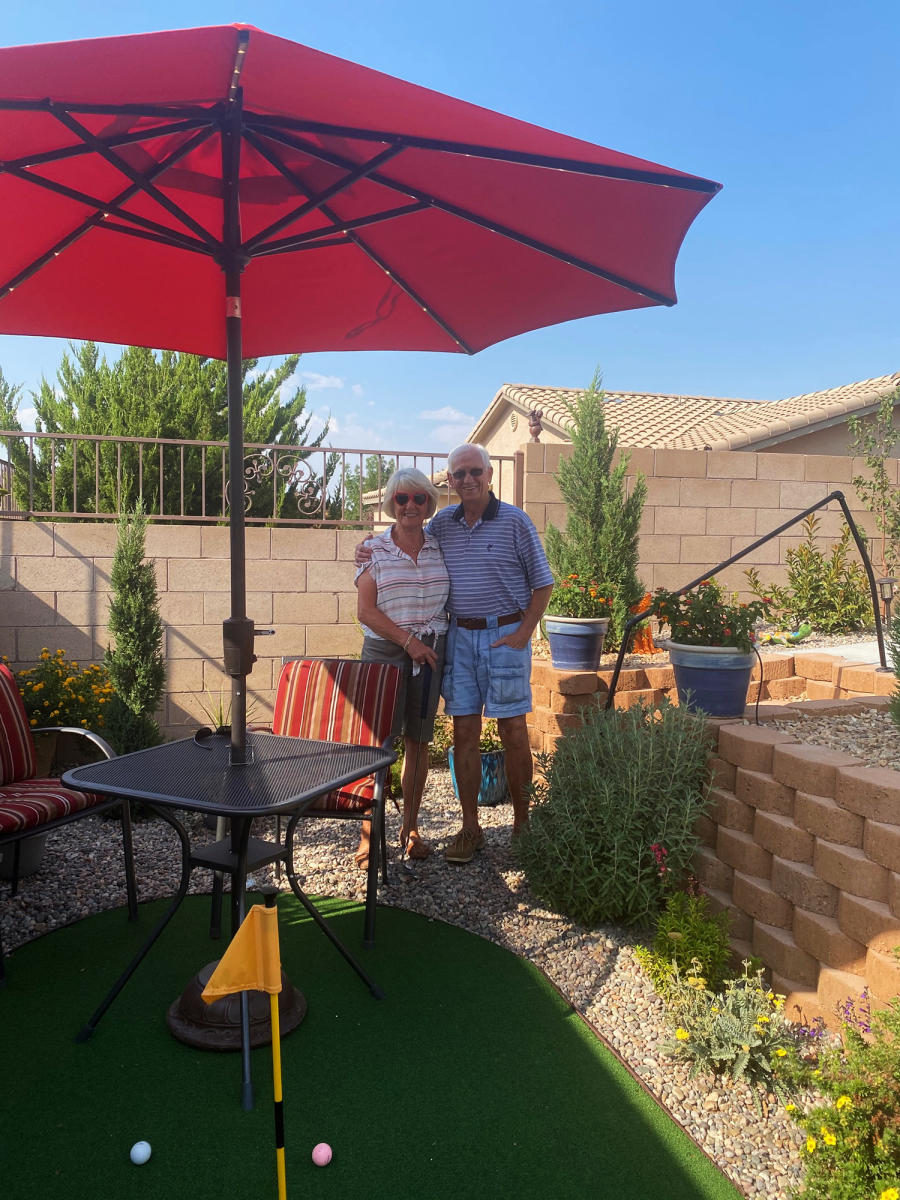 Ingrid Willis and Mel Adkin enjoy community activities available at Jubilee Los Lunas. Photograph courtesy of Jubilee Los Lunas. 
"Once we could compare, the choice was easy," says Ingrid. Recognized as the best place to retire in New Mexico by Where to Retire magazine, Jubilee Los Lunas offers quality homes in a gated community just 18 minutes from downtown Albuquerque. Situated at the base of El Cerro de Los Lunas and west of Interstate 25, Jubilee homes range from 1,400 to 2,600 square feet with two-bedroom, two-bathroom, two-car garage models starting around $230,000. "Jubilee was attractive, appealing, and quite affordable," she says. Ingrid and Mel also loved that it was close to the airport, Albuquerque's cultural venues and shopping, and great medical resources. "The Village of Los Lunas also had charm and an interesting history," Ingrid says.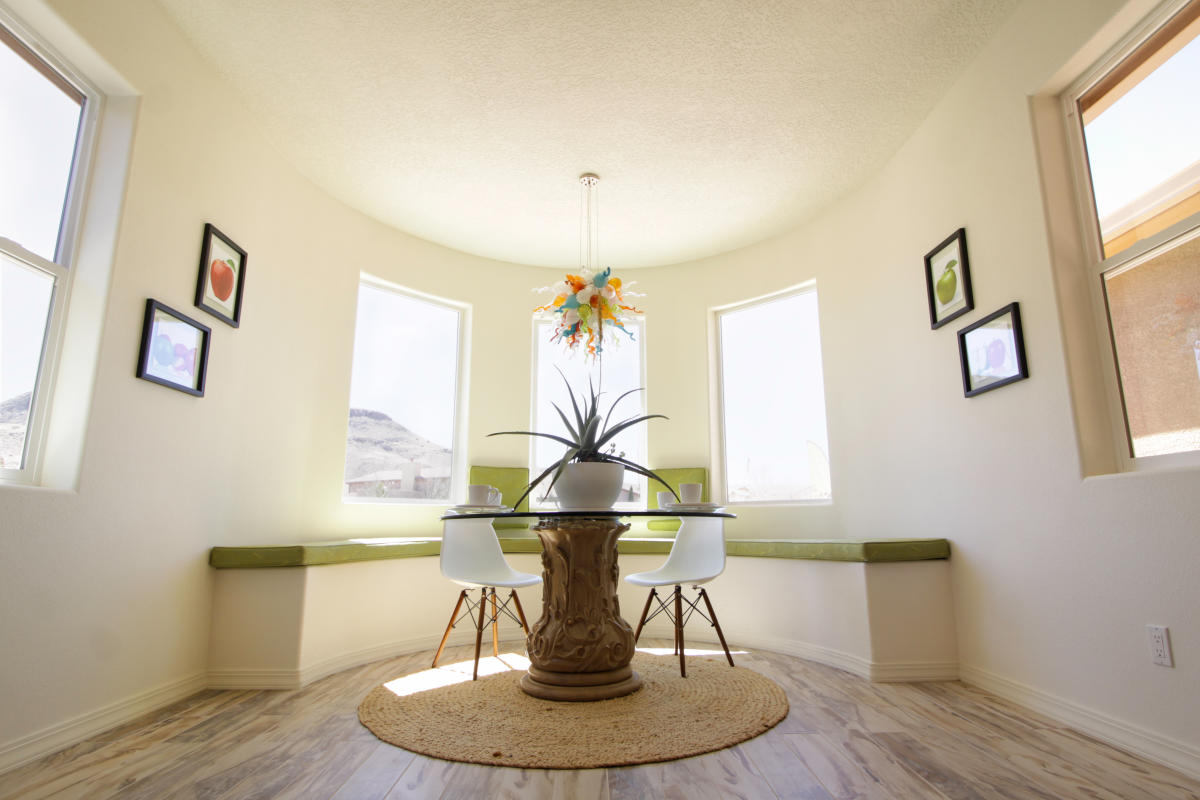 Jubilee Los Lunas offers several floor plans for an active retirement lifestyle. Photograph courtesy Jubilee Los Lunas. 
Located along the original Route 66, Los Lunas is among the fastest growing communities in the state, while still maintaining its small-town appeal and history sensibilities in places such as Teofilo's Restaurant, located in the historic Wittwer House. Meanwhile, the El Cerro de Los Lunas Preserve's approximately 1,700 acres of open space and more than nine miles of trails for hiking and walking provides plenty of incentive to explore the outdoors.
While downsizing can be tricky, the process went smoothly for Ingrid and Mel. "We selected a lot on Mora River Avenue, and, voilà, after four months, everything fell into place," she says. "Our old house sold, we built a new house, and here we are—truly a pleasant experience." The couple has been overwhelmed by the response from their neighbors, including a number of transplants from other states. "We have made great friends who make us feel at home!" she says.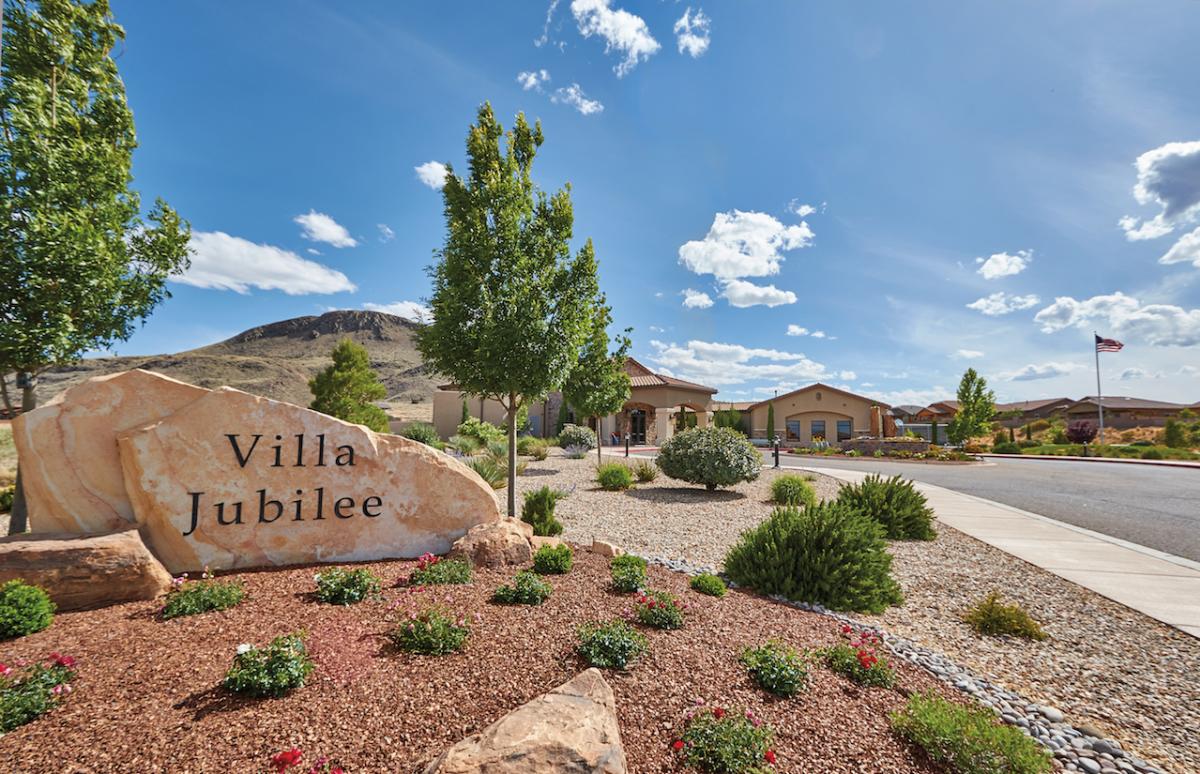 Just 20 minutes from downtown Albuquerque, Jubilee Los Lunas features a fun and active 55-and-older community. Photography courtesy of Jubilee Los Lunas. 
"Moving to Jubilee doesn't mean just a new home," adds Jubilee Activities Director Teri Montoya-Chavez. "It means a new life." Events, trips and interest groups organized by Jubilee staff for residents add to the pleasant year-round climate, cultural offerings and recreational adventures. Jubilee residents have access to an Olympic-size swimming pool, hot tub, athletic courts, state-of-the-art workout facility, and 12,000-square-foot Villa clubhouse for entertaining.
"Under the difficult COVID-19 circumstances, Jubilee has done an outstanding job keeping its residents safe," says Ingrid. "Strictly abiding by state law, some of the activities like gym, pickleball, swimming, and hiking up El Cerro have come back to a limited extent." The couple is also looking forward to the many social activities Jubilee provides, like the Friday "Happy Hour," game nights, and many holiday activities. "We can only imagine what it will be like when we are back to normal," Ingrid says.