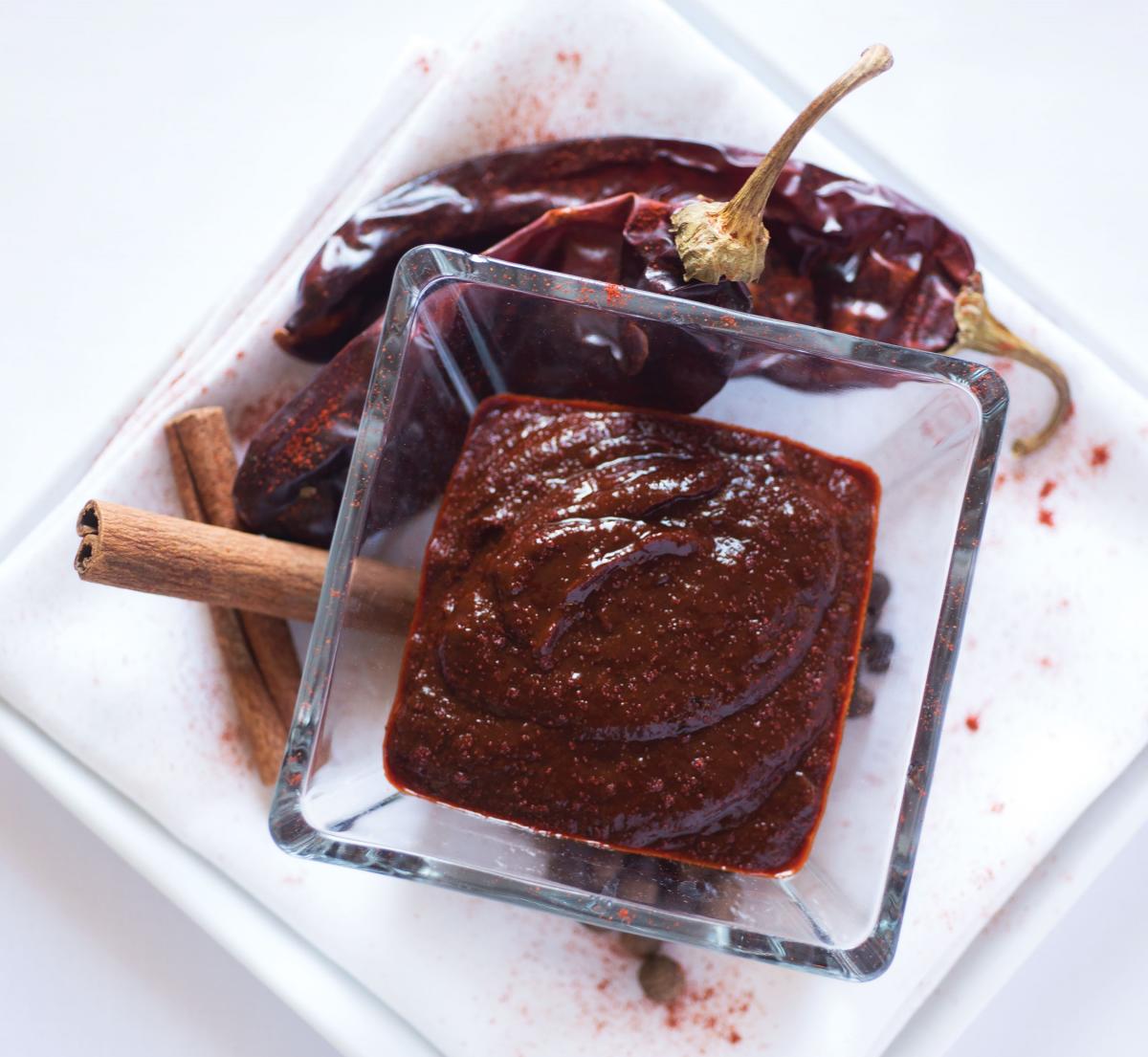 From the "Culinary DNA" article in the March 2018 issue.
Southwestern Harissa
When Miller and Kiffin wrote Coyote's Pantry, few folks stateside knew what harissa was. The Moroccan chile condiment is much more popular today and readily available at finer grocery stores. This version is a creative take on the original.
Makes about 1 cups
10 dried New Mexico red chiles, stemmed and seeded
1 teaspoon cumin seeds
1 teaspoon ground canela (Mexican cinnamon) or other cinnamon
1 teaspoon coriander seeds
2 allspice berries
1 teaspoon caraway seeds
4 cloves garlic, roasted in a dry skillet until tender
2 tablespoons extra virgin olive oil
¼ teaspoon kosher salt
Let the chiles soak in a bowl of warm water until softened, about 15 minutes.
In a small skillet, combine the cumin, canela, coriander, allspice, and caraway seeds. Toast for about 2 minutes over medium heat until fragrant. Transfer to a spice mill and grind together. Alternatively, grind with a mortar and pestle. Transfer spice mixture to a blender. Drain chiles and add them to blender along with garlic, oil, and salt. Puree, adding just enough water to form a thick paste.
Scrape out and use immediately with rice or posole, or on a sandwich or eggs, or refrigerate, covered, for up to several weeks.