LAURENCE PARENT SAYS HE'S MORE OF A HIKER than a driver. While that may seem surprising for someone who just released the fourth edition of Scenic Driving New Mexico: Exploring the State's Most Spectacular Back Roads (Globe Pequot), the New Mexico–born photographer and writer authored several hiking guides before chronicling the state's picturesque back roads in his trusty Toyota 4Runner. "I like to hike, camp, and photograph in really remote areas," he says. "Sometimes the roads get pretty bad." The new edition, which details 35 drives and adds glorious full-color photos from throughout the state, led Parent to rethink his routes and provided a good lesson for anyone who loves photography or beautiful landscapes: "I'd often structure my trip to be at a scenic spot in good light, either at sunrise or sunset," he says.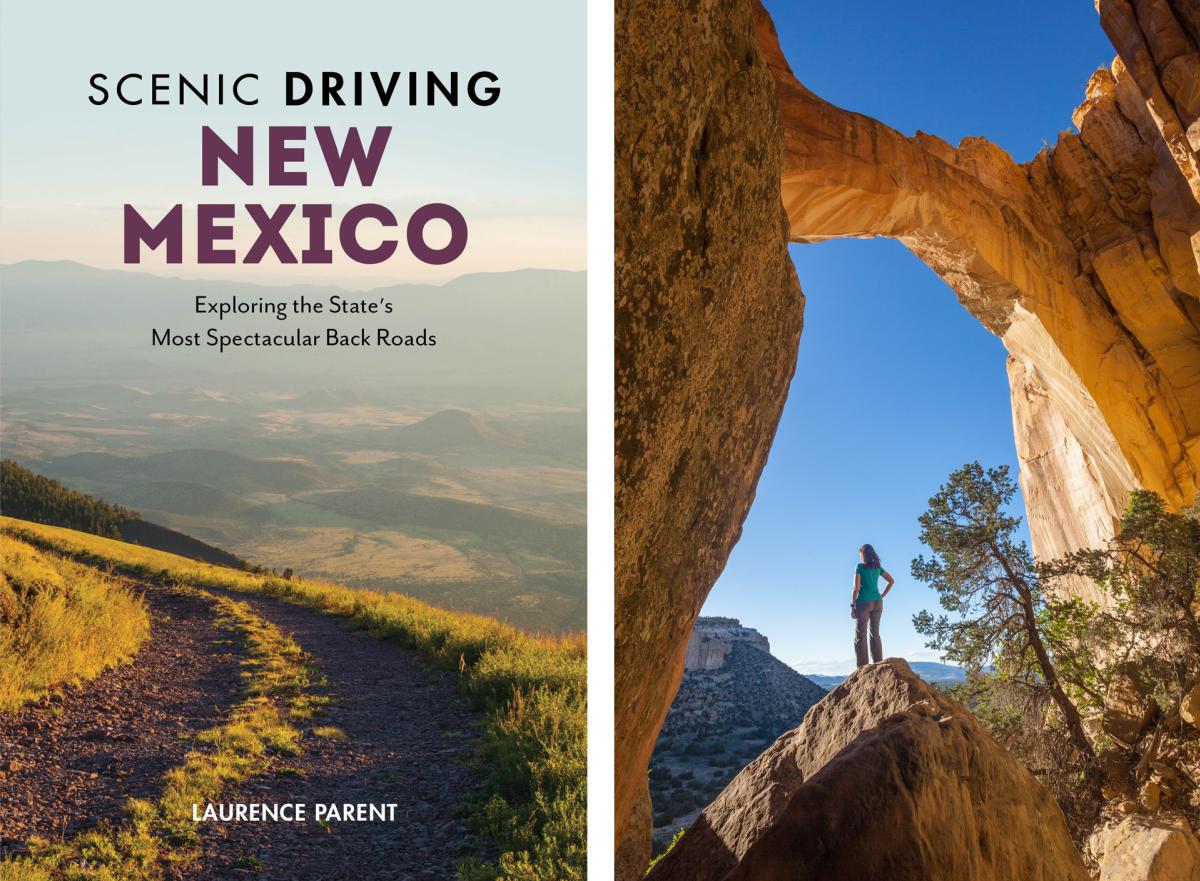 Laurence Parent's book Scenic Driving New Mexico: Exploring the State's Most Spectacular Back Roads (left) offers road trip suggestions throughout New Mexico, like La Ventana Arch, near Grants (right). Main photo: Chaco Culture National Historical Park is home to fascinating history and architecture. 
What makes a good New Mexico road trip? 
New Mexico is a beautiful state. So at least part of the drive needs to be scenic—some mountains, a forest, a river. A pretty road is almost a prerequisite, so it's important to have something that adds a little pizzazz—an old Spanish church, like in Trampas, or the Cumbres & Toltec railroad. It's also nice to have some hikes along the way.  
What's one lesson you've learned in your travels? 
You've got to be prepared, especially in the southwestern part of the state. It's scenic, but really remote in places. Even when you're on paved highways, there can be 80 miles between gas stations or anything else.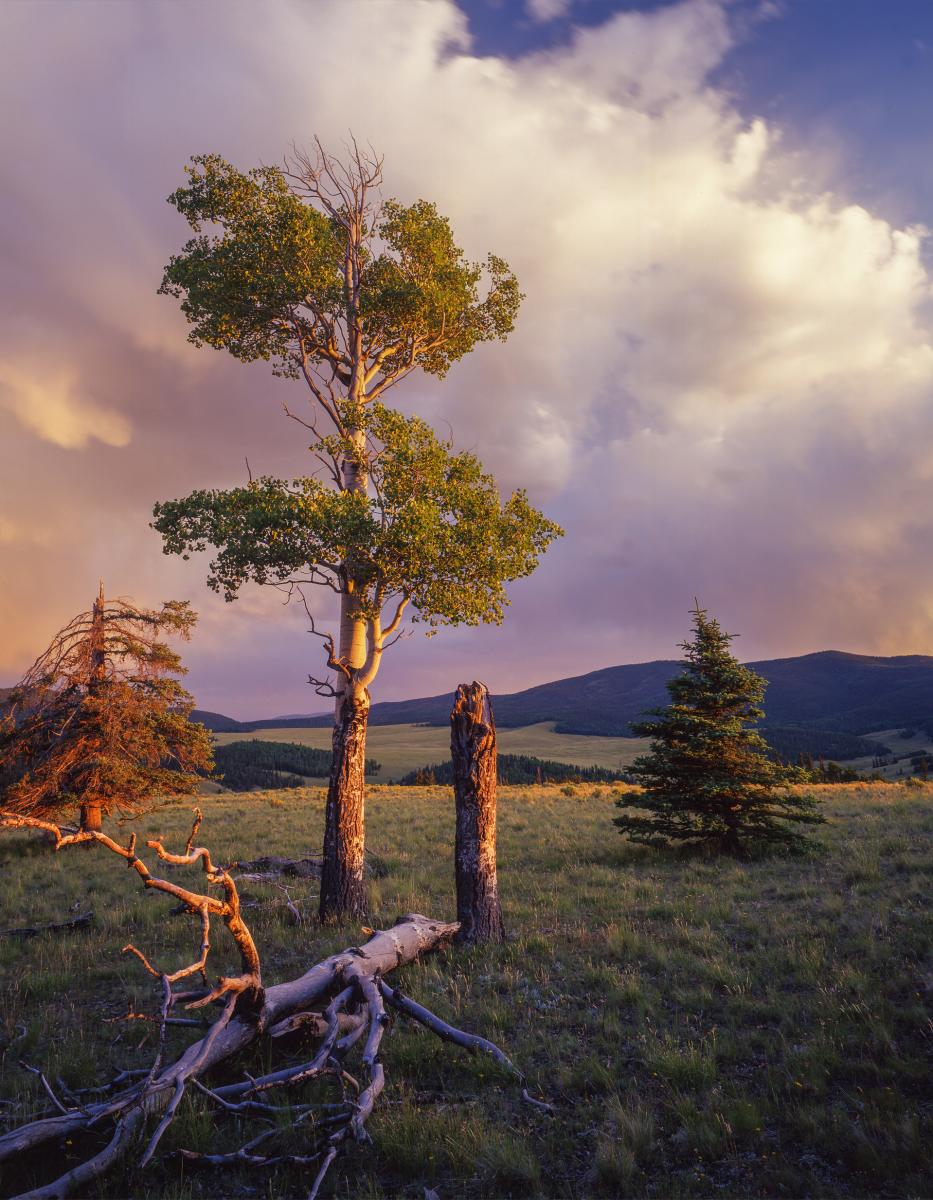 Aspen can be found along a hike in a Valle Vidal meadow.
Do you have a favorite springtime drive?
The Trail of the Mountain Spirits, from Silver City to the Gila Cliff Dwellings. I have a bias toward this: Silver City is a nice little town, where my parents retired to. You have the town on one hand, but you go up and over two mountain ranges. You can hike, camp, fish. You have the Native cliff dwellings. You can even go boating at Lake Roberts. There's just a lot of variety.  
How about an underrated route more people should try? 
Sitting Bull Falls and the Ridge Road, near the Texas state line. A fair number of people know about Sitting Bull Falls, but it's really scenic when you drive up to the top of the Guadalupe Mountains on the New Mexico side. There are spectacular views, some forest, and there's no one up there.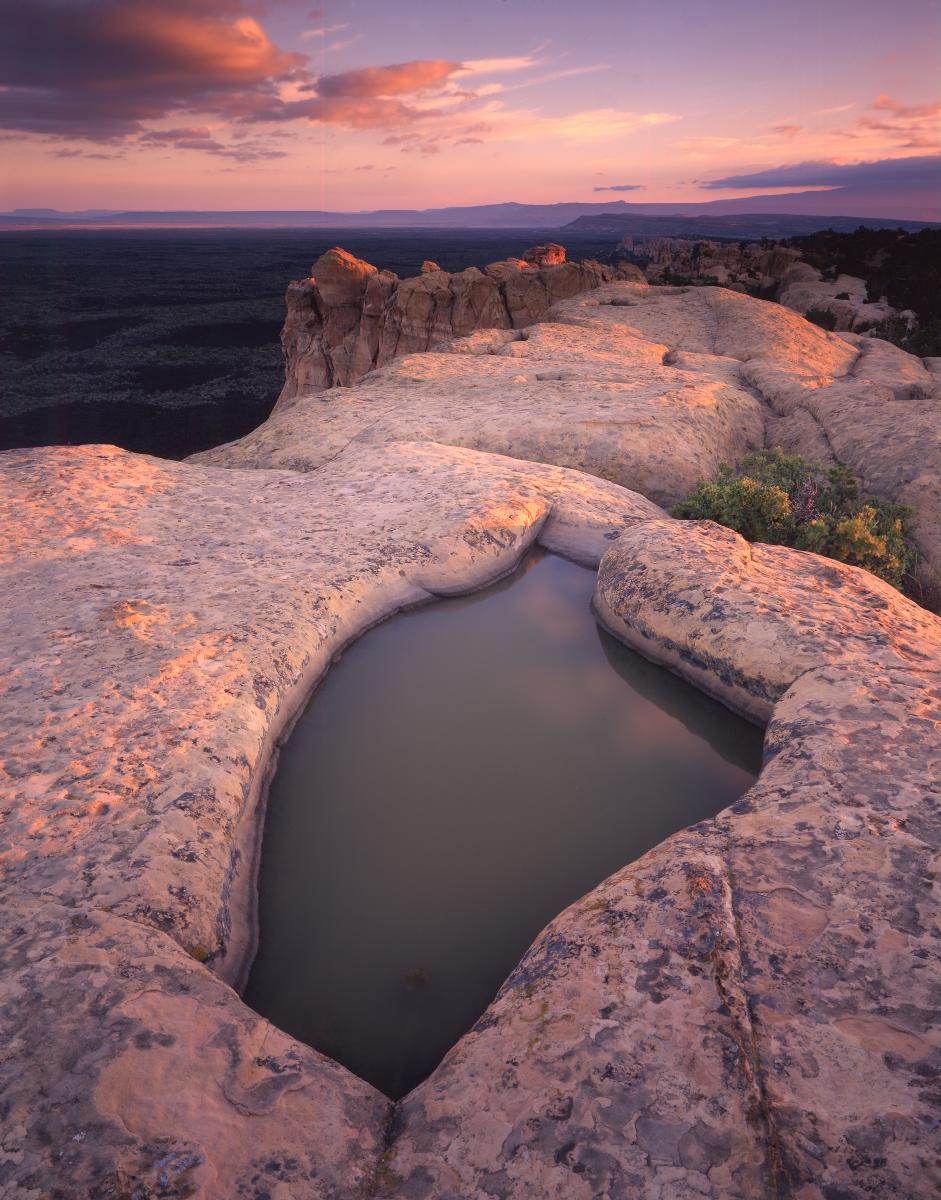 Incredible views are often worth climbing sandstone bluffs for.
Is there a place in New Mexico that you've visited recently which surprised you? 
Often a place looks different each time you're there. It's lush and green during the rainy season, with dramatic skies and flowers, or maybe you get snow in winter. I actually really like photographing in winter. It can be kind of cold and a pain, but the sun stays at a low angle, which works better for photos. 
---
Read More: A summer road trip to a land of lakes.
Read More: A pie slice of this sprawling land carries drivers and hikers through canyon, mountains and craters.
Read More: Raw and unkempt, a tight-knit group of DIY trail riders tackle daredevil trails in the Gila National Forest's bone-jarring beauty.